• Independent Sales Reps Find New Lines!
• Grow Your Sales With Manufacturers Representatives.
• Find Independent Sales Reps Ready to Sell Your Products and Services!

RepHunter's innovative matching process helps manufacturers, service providers, distributors and independent sales reps find each other with ease
Our online directory is always fresh—you only find companies or reps that are actively seeking new business! New members join every day.
Build your sales force with Independent Sales Representatives, Manufacturers Representatives, and Sales Agencies. Find commissioned sales reps in your industry actively seeking new lines.
FOR REPS

Find New Lines
Find Independent Sales Rep Opportunities
Find New Lines to Rep
Add New Territories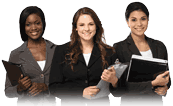 RepHunter makes it easy for Manufacturer Reps to find more independent sales rep job opportunities.
Manufacturers are daily using RepHunter to expand their outside sales force with commission only sales reps like you. Since 2001, we have helped Independent Sales Reps find new product and service lines to rep in their territory.
Free For Reps!
Create your sales rep profile for free and use RepHunter to increase your income.
Always FREE for Reps
Rep Agencies Find Reps
FOR COMPANIES: SELF-SERV

Find Sales Reps
Find Manufacturers Representatives and Independent Sales Reps!
Contact Commission-Only Reps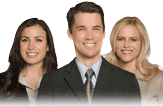 Search for your next Manufacturers Reps
Find experienced Sales Reps
Register Today!
Grow your company fast and cost-effectively! Find qualified Sales Representatives who can grow your sales and expand your market reach.
Unlimited Telephone Support
Build your sales force with independent sales reps, manufacturers' representatives and sales agencies. Guaranteed to have commission-only reps in your industry, actively seeking lines, who will respond to you.
FOR COMPANIES: FULL-SERV

Rep Placement
Sales Rep Recruiting
Guaranteed Placement and Management Plans
Let RepHunter Do the Work!

With Guaranteed Sales Rep Placement plans, we recruit independent sales reps with a proven track record for you.
We interview commission-only sales representatives in your industry and desired territory. Placement is guaranteed. Ideal when you don't have the resources for our self-service plans.
Sales Rep Management
We manage independent sales teams. Maximize the sales producing potential of your sales force using our effective sales management techniques. Use our expertise to find and work with your sales reps. Outsource your sales management function!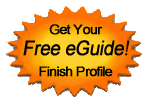 Free eGuide: Complete your Profile & confirm your email address within 24 hours and get your RepHunter's Guide to Independent Sales Reps—get 16 years of expertise compressed into our easy to read guide—USD $19.95 value!
Extra Member Benefits
Click here to view our videos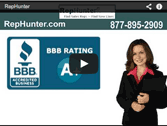 What Companies and Sales Reps Are Saying
Member #34685
"I can tell you how important RepHunter has been to me. Thank God it's around. I've been sales for 35 years and since working with RepHunter everything has changed for the better. I've been able to expand my operation and increase my income. Many opportunities exist with the RepHunter website. They have given me the opportunity to expand and diversify. The follow up on the program by Brenda has been excellant as sometimes we get in a rut and need some help, and she has been great for that."
(more....)