Sales Managers Expectations of Sales Reps: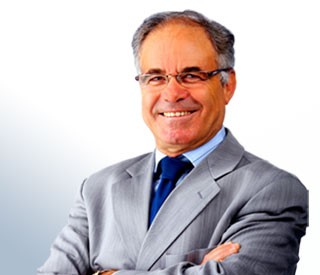 Since your independent sales reps work for you, there are some things you as a small business owner or sales manager can reasonably expect of them.
Call Reports Exemption – If you are used to working with in-house employee sales reps, you may be inclined to expect your independent reps to provide similar call reports. This is a mistake. In fact many Sales Representation Agreements are written to specifically exempt the rep from any responsibility in this area. The independent rep is a business person, and has to dedicate his resources to productive activities from his perspective, and wants to avoid anything that takes away from selling. Of course it is important to keep track of the reps results–just not his or her activities.
Market Reporting – Independent reps should also notify all of their principals of market trends and competition within their territories regarding any of that principal's lines. Sales climates can vary significantly in different parts of the country, or around the world. You need that feedback to adjust your marketing strategies accordingly for those different regions.
Sales Forecasts and Budgeting – You should require your independent rep to submit sales forecasts for their territory, and to submit their expected budget. It is important to have these expectations set up in advance to prevent the sales rep from going over budget, and to ensure that they are not wasting time and money.
Full Burden of Expenses – Sales reps are responsible for any direct expenses within their territory, such as travel, automotive costs, hotel visits, meals, and so on. If there are national sales meetings, or if the principal requires their services outside of the sales rep's defined territories, then the principal may need to reimburse their sales reps for time and expense.
Customer Service Role of Sales Reps
Without a doubt it is harder to acquire new customers than it is to keep existing ones. However, to ensure that you are able to keep your customers, it is important for your sales reps to play the part of customer service for your products. This can include equipment start ups, inventory control, assistance in setting up displays, problem solving, and helping to resolve conflicts and manufacturing defects and errors. Because of it, it is crucial that all new sales reps be fully trained in dealing with your lines so they can perform this service to the best of their abilities.
In general, the more customer service responsibilities the independent sales rep takes from the principal, the greater the commission rates that are paid out to the sales rep.
What NOT to Expect of Sales Reps:
There are also several common things that you should NOT expect of your independent sales reps. These are important to be aware of, to ensure successful dealings between the principal and the independent rep.
Inventory – Independent reps should not be expected to keep an inventory or take title of the line (meaning buy and resell). While some sales reps do offer these types of services, generally this type of business relationship is better left to distributors.
Application Responsibility – Reps should not be expected to take application responsibility, or the financial burden to resolve warranty issues. This is the responsibility of the principal.
Contact Sales Reps Actively Seeking New Lines
Post your company's profile on RepHunter for national as well as international visibility! One ad, all territories, all industries. Independent sales reps see your sales opportunity posting and submit their rep profile to you.
We advertise to independent reps for you. Use our decade and a half of experience matching companies and commission-only sales reps to promote your company's profile to qualified sales reps with our refined search capacity.