Find furniture sales representatives!

Proactively contact independent furniture manufacturer sales reps!
Search our independent rep database. Find and contact outside furniture sales reps actively seeking new lines.
Contact and contract with qualified furniture sales reps and independent contract furniture sales reps, agents and sales representative companies with established buyers in the furniture and home decor industry to promote your new or established business and sell your lines.
Create your Company Profile with your sales rep opportunity and sales representatives will contact you. Complete your profile and confirm your email address within 24 hours and receive RepHunter's Guide to Independent Sales Reps—16 years of experience in an easy-to-read guide—for free.
Search:
who are you trying to reach?
Use commas between separate keywords or keyword phrases
You don't need to become a member or pay any fees to start searching. Start searching RepHunter to find furniture independent sales reps actively seeking lines like yours.
Stop wading through thousands of unqualified resumes
Try Before You Buy! Confirm that we have the sales reps you need before you pay to subscribe.
Enter keywords to search for reps in our database. The search looks at the portion of the rep's profile where they describe their customer base.
Describe your customers. Examples: retail, apparel, gift shop, medical, OEM, industrial, machine, component, auto, department store, distributor, wholesale, etc.
Note: do not include cities or states with your keywords. Territories are not part of the keyword field and will dramatically reduce your results.
Once you are registered with RepHunter, you can do an Advanced Search, which allows searching by Territories and more.
All Of The Words
Enter one or more words. All must be present to be included in the result. For example, the search
home office
will find entries with both
home
AND
office
but not necessarily as adjacent words.
The Exact Phrase
Enter quotes as part of the search. For example,
"home office"
(with the quotes entered) will find only entries having the exact phrase
home office
.
At Least One Of The Words
Put a comma or "OR" between the words. Either word must be present to be included in the result. For example
home, office
will find entries with either
home
OR
office
. Another more complex example:
home office, copier
will find entries with
home AND office
OR
copier
. Likewise for
copier, home office
.
Word Boundaries
The search function has been enhanced so the word boundary symbols
[
and
]
are no longer necessary.
Negative Keywords
To search for results that do NOT include a keyword
(example: home office but not copier)
, use a minus sign immediately before the keyword you wish to omit.
Example: home office -copier
Get contacting
Your subscriptions never loses contact opportunities—unused contact opportunities roll
over into the next month or future subscriptions. Use RepHunter only when you need reps.
The number of searches and views of reps are unlimited. However, your subscription plan will have a limit to the number of contacts you can request.

When you find a rep that you want to contact, you issue a Contact Request. The number of such outbound Contact Requests is limited by your Contact Allotment.

On the Bronze month-to-month plan, the number shown is added to your Contact Allotment each month that you pay to subscribe. And your unused allotment from the past will roll forward to the next subscribed month.

On the Silver and Gold plans, the full contact allotment is available from the start of your subscription.

Unlimited Inbound Contacts.
The number of inbound contact requests from reps is unlimited.

The RepHunter Guarantee
Commission-only, independent reps
You pay your sales reps a commission only on what they sell. Up-front fees must be disclosed.
Reps are actively seeking products and services
When reps are not actively seeking lines, they are required to mark themselves inactive.
Sales representatives are ready to respond to you
Our reps are measured and rated on their responsiveness. Our database shows only qualified sales representatives.
Your information is safe with RepHunter
We don't make money selling your information. Our revenue comes from your subscriptions and nowhere else. That means the only ads you'll see here are the ones we make for your company and our other members. Simple as that.
The RepHunter Difference:

Customer support, when you need it
We pride ourselves on our member support.
Don't hesitate to reach out by phone, web chat or email.
Get your free eGuide
Complete your profile and confirm your email address within 24 hours and receive RepHunter's eGuide: Working With Independent Sales Reps—16 years of sale rep industry experience in an easy-to-read, 41 page guide—for free.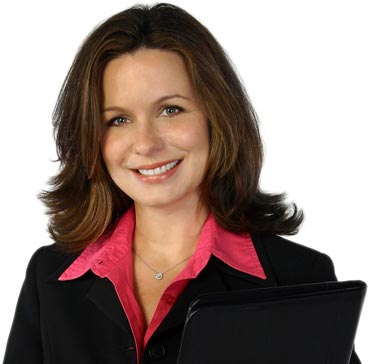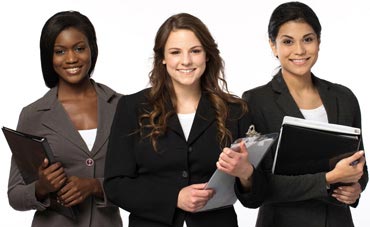 Contact sales representatives adding products or service lines
With your paid profile on RepHunter, you can contact both national and international sales reps and sales representative agencies. Target the right furniture reps with our optimized search. Get your product into stores ASAP!
Opt in and out of our service as your needs change—your unused contacts roll over to your next subscription period.
Find sales reps with the needed expertise—fast
Your company profile gets promoted to the right sales reps with our optimized search. Reps see your posting and submit their profile to you.
We advertise to independent reps for you. Our years of experience creating ads that attract the furniture reps you need has created a huge, active database of highly qualified reps.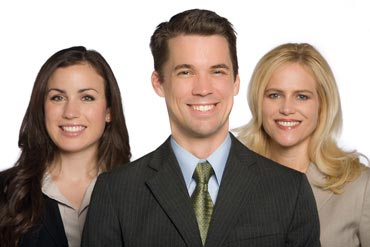 RepHunter Benefits for Principals
Contact Sales Reps with RepHunter:
100% Guaranteed to Work
Search for reps before you pay to subscribe - no limit
Fast track searches with "Find My Matches"
Gets fast access to professional, commission-based sales reps
No hidden fees ever
In self-service plans, pay only for your subscription; no additional charges from RepHunter when rep sells for you
International companies find sales reps for new markets
Sales Rep recruiting services available
10 Subscription Plan Benefits:
Unlimited toll-free telephone support
Daytime chat support with top-notch customer service
Contact Request Rollover - never lose a contact opportunity
Unlimited contact requests from sales reps
Unlimited number of searches, territories and markets
Anytime cancellation or subscription deactivation; opt in and out as you need our service
Reactivate your subscription at any time for $99
You control your sales opportunity postings
Email reminder before automatic renewals
Download your contact history
Find Manufacturers Representatives & Independent Reps With Established Buyer Relationships
Qualified sales reps quickly start selling for you! The majority of our reps have established relationships with buyers. They are selling to those buyers now and seeking additional complementary lines to sell into their channels. The prospecting and building the sales channel is already done. It easy for our rep to ask his buyer to look at your line. If you are ready to work with reps and their customers, sales can start very quickly.
Benefits of established sales relationships: Our qualified sales reps already have trust relationships with their buyers. They know which ones are your best target market. Plus you gain more objective feedback and product evaluation—invaluable market intelligence from your sales rep.
Get Started Hiring Sales Reps
Worked with independent sales reps? Sign up to start contacting qualified sales reps today:
Register and create your profile.
Search our sales rep directory.
Subscribe—when you are ready.
Contact sales reps right away (once subscribed).
New to working with independent reps? Start with our Training Tools:
Register and create your profile to access the RepHunter training materials area.
Click on the Training tab.
Review the RepHunter's Guide to Independent Sales Reps ebook.
Visit our blog—another great source of information
Subscribe when you are ready to start contacting reps
Don't have the resources to search, vet and hire reps? Want us to find you the right reps for your product or service?
Use our Sales Rep Recruiting—Guaranteed Placement Plan to recruit your independent reps.
We can also manage your independent sales team.
Schedule a call with Gary to discuss our Guaranteed Placement Plans.
We Give You Tips For Working With Reps
The Best Way to Place Reps – A Three-Step Process.
How To Create a Professional Impression
Secret to Success: Patience and Persistence
Don't be Cheated: Use a Letter-of-Intent
How to Set Commission Amounts
How to Provide Samples to Reps and Get Them Back
How to Use Contracts and Exclusives
What if a Rep responds "Not A Match?"
Find Commission Sales Reps at RepHunter—Guaranteed!
We have listings for 1099 sales representatives and commission based sales reps in a wide array of businesses, industries, sectors, and products. Our qualified reps already have a relationship with buyers in your industry. They use RepHunter as a tool to get more products and services in front of their buyers. We have reps throughout North America and abroad in most industries including those listed above.
The Furniture And Home Décor Industry
Expand Furniture and Home Furnishing Sales with Manufacturers Reps
In 2015, the furniture industry has over 17,000 companies (Dept of Labor stat) in the furniture and related product manufacturing meeting the office, educational and home furnishing markets. Between offshoring and the 2007-2008 real estate market contraction, the industry saw a slide from the almost 24,000 companies to the current levels, which have held fairly steady since 2013.
Today the remaining and start-up enterprises meet the demands of the many niche markets from outdoor furniture market, office and educational furniture to the home furnishing market. Within each of these markets is a wide variety of targets, from national retail box store furniture, custom furniture makers focusing on regional markets, to the high-end fine furniture stores. Even the outdoor furniture market has a range of markets from teak garden furniture to government and commercial demand for industrial strength steel or concrete furniture. To pursue their niche markets, furniture manufacturers can use in-house sales personnel, ecommerce websites, dealers, or independent sales reps.
Getting your furniture and home furnishing products into the right businesses requires strategic marketing and knowledge of the potential market pitfalls. Territorial growth and market penetration are accomplished readily with experienced furniture sales reps. Check out RepHunter today to find your next furniture or home furnishing sales representatives.
Did you know?
The top furniture centers in the US are Atlanta, Dallas, Las Vegas and High Point, NC.
In 2020, the United States was the leading importer of furniture from the rest of the world, with an import value of around 54 billion U.S. dollars.
The Tupelo Furniture Market, located in the upholstery capital of the world, attracts 500 - 800 exhibitors from around the globe and 30,000 furniture buyers.
The Las Vegas Market is the only major market in the western US offering a unique cross-section of furniture, home décor and gift manufacturers.
As of 2020, the average expenditure per consumer unit on furniture amounted to around 534.17 U.S. dollars in the United States. In comparison, this figure was significantly higher in affluent households where the average annual spend on furniture amounted to 1,092 U.S. dollars in 2019.
On the average, from 2017 to 2021, furniture and household equipment accounted for between 3.3% to 3.8% of annual household expenditures (Bureau of Labor statistics).
The household industry is the industry most affected to the up or down business cycles - affecting employment in the upholstery, woodworker, furniture finishers and wood machinist sectors.
Desire for customization, environmental awareness and social concerns about inhumane work practices around the world are driving consumer demand for furniture made in the USA.
Independent Reps in the Furniture And Home Décor Industry
Furniture sales reps connect large home furnishing manufacturers and small custom cabinetry and furniture shops alike to new market niches or expand market penetration to a mix of retail and government buyers as well as the contractors/architects/interior designers channels. As quality and design tastes change and social concerns for the environmental impact and employment practices increase in the US, new "made in the USA" furniture manufacturers are opening their doors and need a sales forces with a high level of marketing experience, understanding of the home furnishing, commercial and educational furniture industries, as well as their furniture business relationships.
Since 2015, the furniture industry has outpaced the overall US economy, growing at a rate of 6-7% a year. The growth is driven in a large part by dining room and bedroom furniture sales. With furniture being largely a discretionary spending market, it is affected by consumer reaction to national and international economic events. However, downward trends in the Chinese market may favor US manufacturers with less expensive fabrics and consumers with lower prices on furniture.
Connecting with experienced furniture manufacturer sales reps or agencies with the connections to furniture and home furnishing retailers, interior designers and architects, or independent furniture dealers is one way to increase furniture sales into new markets. These independent reps bring their product training, cold-calling presentation and negotiation skills to help both established furniture manufacturers and start-up small or custom furniture makers reach new markets and expand their regional presence. Sales reps help increase sales, give feedback on pricing and changes in market taste. With their profit motive, reps normally keep sales expenses down and ROI up compared to the overhead of an in-house sales force.
Just the size of furniture products alone leads to distribution challenges, especially if you are also handling the legal complexities of the export market. Furniture sales online has met greater resistance than many markets due to customers desire to see and feel the quality and comfort of their next furniture investment. This means the brick and mortar sales outlets, the traditional sales territory for independent sale representatives and sales rep agencies, will remain players in the industry for the foreseeable future.
Commission-only, furniture manufacturer sales reps can provide manufacturers with the sales experience and expertise for all the niche furniture markets. To get your domestic and commercial furniture products into new markets quickly, independent furniture sales reps may well be your best leverage point to greater profits. The experience furniture sales reps have finding sales outlets in large and small sellers provide economic benefits to the wine industry.
RepHunter makes it easy for furniture manufacturers, interior designers, and home furnishings producers (Principals) to connect with independent sales reps through our easily searchable database.
For Principals looking for furniture sales reps, RepHunter's database is full of commission-only rep profiles of reps who are actively looking for new furniture lines and home furnishing sales opportunities.
Sign up with RepHunter today and meet your next sales reps as well as your business sales goals.
RepHunter is the top online independent sales rep directory. Get started today by registering, creating your profile and searching our database.
Find Furniture Sales Reps - Furniture Sales Representatives
Furniture and home furnishing manufacturers have various avenues to connect with independent sales reps: meeting at furniture trade shows or advertising online and in print. These avenues can yield successful connections, but their downside is they are somewhat a passive approach. Online sales rep directories, like RepHunter.net, offer manufacturers an opportunity to review profiles of commission only independent sales reps. These are furniture sales reps who are experienced, motivated and actively looking for new lines to promote in their territories.
With the millennials coming into the market place and the housing industry continuing its recovery, the upward buying trend in furniture is expected to increase faster than most other sectors of the economy in coming years. Finding commission-only furniture sales reps at RepHunter is a proven way to quickly connect with well-connected sales reps, increase market reach and improve profitability.
Our tips below will help you find qualified furniture sales reps for your home furnishing and furniture lines - find them by their market niche or territory.
Being Ready for the Millennial Market
Millennials' desire for customization, smaller furniture, environmental awareness, along with their social concerns about inhumane work practices around the world drive a changing demand in the furniture industry. In some areas there is also a growing demand for furniture or home accessories made in the USA. Sales reps know which retailers and sales outlets are purchasing to meet this changing market demand.
Millennials and Baby Boomers alike are not buying based so much on payment plans, but are prioritizing functionality, style and design. With many Millennials holding off having children until their mid-twenties, they have more disposable income to invest in home buying and furniture.
Building in a Story the Customer Identifies With
Successful marketing campaigns to the Millennial market have included the well-proven sales technique of creating a story that matches how the customers' see themselves. For example, furniture manufactures have found that accenting natural wood grain is popular since it meets the environmental concerns of buyers. While traditional styles - Mission, European, and modern - are still popular, Millennials tend not to buy suites, but pick and choose their own eclectic mix.
Use Your Furniture Sales Rep's Acumen
Millennials' buying habits include taking the time to research online and at local stores to evaluate the range of styles, quality and cost of their next furniture investment. Creative sales tactics are necessary to get your furniture products in the right place to stand out. Finding the furniture sales rep or sales rep agency with the knowledge and feel for your target markets is critical. Reps can give input on what marketing materials are most successful, training programs that help sales personnel, or sales terms that will best interest furniture buyers.
Sales reps traditionally have an advantage over online sales since they can connect with the sales people who are directly interacting with customers who are actively buying furniture. Their input to retail sellers on the benefits of your furniture line can be the deal clincher in a purchase that is made as much with the emotions of how a piece of furniture will feel in a room as the mind on the pocket book.
Use RepHunter extensive online database to find the right commission only furniture sales reps who are actively looking to expand their territory or product lines and have the sales acumen and expertise to meet furniture and home furnishing manufacturers' needs.
Try before you buy. Search for your next independent sales reps on RepHunter, then sign up with our simple online registration by clicking on the button below and then make the connections that will build your sales!