In hiring independent sales reps to sell your line, there are critical steps to take so you have everything under control before you proceed. Setting these things in place ahead of time will avoid any delays to sales growth or potential failure of your relationship with your manufacturer reps.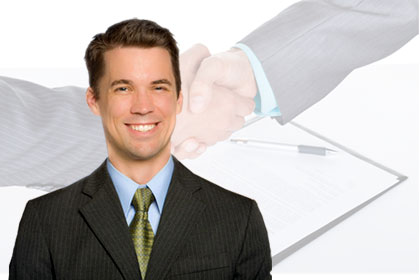 Prepare a contract! You will want to make sure you have an initial contract drawn up, which will settle a lot of questions right off the bat. A contract is a great way to convey your goals, objectives, and expectations to your independent sales reps. Contracts will also provide the foundation for setting up a commission structure. For your reference, click here for a link to a sample document.
Ensure that promotional materials are available for your independent sales reps. Because of geography, there may be some services or lines that your business might not make available in other parts of the country. Independent sales reps should have accurate marketing materials that provide accurate information as to their supply capabilities. Remember: your independent sales reps represent you when they are out on the road! You do not want to misrepresent yourself, or mislead your clients as to what you can provide.
Designate a contact person that can provide support services for your independent sales reps. One of the largest factors leading to the failure of a sales rep is a lack of communication. If it takes weeks or even days to answer questions or prepare quotations, your reps may begin to focus their efforts on other lines.
Put reporting tools in place to support your independent sales reps. You need to set a system in place to keep track of the progress of your sales reps, and make sure you can keep track of their sales, deliveries, quotations, commissions, and so on.
Make sure that training materials are available for all of your sales reps. It is understandably difficult for an independent sales rep to sell your line if they don't understand your business and your line.
Know ahead of time how you will transition your existing customers. If you have existing business within your new sales rep's territories, how will you transition those accounts? This is an important detail, as you want to prevent your sales reps from feeling that they're competing with you, their client.
With these factors accounted for, you are now ready to begin hiring new independent sales reps.
Contact and Quickly Hire Independent Sales Reps
For more information about contacting qualified sales reps actively seeking new product or service lines, create your company's profile on RepHunter for free.
Take advantage of our Try Before You Buy offer and utilize the free Training Tools – including a decade and a half of distilled sales rep wisdom in our free Guide to Independent Sales Reps. When you find the qualified manufacturers reps that can help your company, subscribe and succeed!