Find Manufacturer and Independent Sales Reps – Three Easy Steps!
Find Manufacturers Representatives and Independent Sales Reps to build your sales force!

Our Guarantee—all of our reps are: (1) commission-only independent reps; (2) actively seeking new lines; (3) will respond to you. The RepHunter Guarantee (more ...)
Self-Service Plan Guarantee
You proactively search our online directory for reps that meet your requirements and then select reps to contact. If the rep does not respond, or is not actively seeking new commission-only lines, you may request a Rep Credit, which allows you to contact another rep.
Reps have up to 14 days in which to respond and Rep Credits must be used while your subscription is active. You may need to subscribe for additional months to request and use your Rep Credits. Otherwise, you will be able to use your remaining contact allotment any time in the future after resubscribing to a self-service plan.
Full-Service Plan Guarantee - Platinum 1 & 2
For a period of 60 days from the start of service, RepHunter via its business relationship with Modern Marketing will locate independent reps with a proven track record of sales in your industry and in your desired territory.
We will interview the candidates to make sure they are aware of your line specifics and potential and make a formal introduction. We guarantee that the defined number of hires will accept your offer, take your line, and execute your Representation Agreement ("sign").
Search our database for free – find the Manufacturers Sales Reps in your industry actively seeking new lines.

Enter keywords describing your customers or product lines:

Search Tips

Enter keywords to search for reps in our database. The search looks at the portion of the rep's profile where they describe their customer base.

Describe your customers. Examples: retail, apparel, gift shop, medical, OEM, industrial, machine, component, auto, department store, distributor, wholesale, etc.
Note: do not include cities or states with your keywords. Territories are not part of the keyword field and will dramatically reduce your results.
Once you are registered with RepHunter, you can do an Advanced Search, which allows searching by Territories and more.

All Of The Words

Enter one or more words. All must be present to be included in the result. For example, the search

home office

will find entries with both

home

AND

office

but necessarily as adjacent words.

The Exact Phrase

Enter quotes as part of the search. For example,

"home office"

(with the quotes entered) will find only entries having the exact phrase

home office

.

At Least One Of The Words

Put a comma or "OR" between the words. Either word must be present to be included in the result. For example

home, office

will find entries with either

home

OR

office

. Another more complex example:

home office, copier

will find entries with

home AND office

OR

copier

. Likewise for

copier, home office

.

Word Boundaries

The search function has been enhanced so the word boundary symbols

[

and

]

are no longer necessary.

Negative Keywords

To search for results that do NOT include a keyword

(example: home office but not copier)

, use a minus sign immediately before the keyword you wish to omit.

Example: home office -copier

Explain it to me

25-second audio

On this page enter keywords that describe your customer base to find independent sales reps.

In other words, ask yourself, who do you sell to? Please enter that keyword or phrase and press "go".

Usually the best search results come from describing your customer rather than your product. Add commas between separate keywords.

Register—create your company profile to to start your Try Before You Buy:

Your posting runs nationwide—globally too! One ad, any territory, any industry.
Reps will find your attractive profile and submit their profile to you;
you can use our Advanced Search to proactively search for the exact Reps you need.
pay to subscribe only after you decide that we have the Reps you seek;
plus get your free eGuide when you complete your profile and confirm your email address within 24 hours;

Subscribe as a Manufacturer or Service Provider to contact reps. Click For Subscription Pricing
Hire Sales Reps with RepHunter:
100% Guaranteed to Work
Unlimited Telephone Support
Unlimited number of requests from Sales Reps
Search for reps before you subscribe - no limit
Fast track "Find My Matches"
Your company gets fast access to pro sales reps
No hidden fees ever
Opt in and out when you need our service
In self-service plans, pay only for your subscription; no additional charges from RepHunter when rep sells for you
Sales Rep recruiting services available
Your subscription never loses any contact opportunities—all unused contact opportunities roll over into the next month or a future subscription. Use RepHunter only when you need reps!
Create Your Company Profile and List Your Sales Opportunity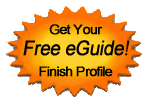 Free eGuide: Complete your Profile & confirm your email address within 24 hours and get your RepHunter's Guide to Independent Sales Reps—get 16 years of expertise compressed into our easy to read guide—USD $19.95 value!
Companies Find Sales Reps at RepHunter
Manufacturer Testimonial
Member #31917
"Brenda, I thank you and RepHunter.net for a terrific month. We have experienced some great contacts and would be thrilled to provide the following testimonial: we joined RepHunter.net and within 48 hours had made contact with some fantastic people who we know will assist us in bringing our Boca Beth bilingual fun products into stores, schools and other institutions across the country and beyond! There is no way that as a two-person operation we could ever bring this type of exposure to established accounts in such a short amount of time. Thank you RepHunter for a fantastic and affordable opportunity to grow in sales and exposure."
Subscription Pricing Summary, Self-Service Plans (click on Pricing Table for details)
Bronze
Month-to-Month
Cancel Anytime
Pricing
1st Month
Only
Every Month
After
Outbound Contacts
You Can Make
1st Month
Only
Every Month
After
* Unlimited Inbound Contact Requests from Reps
Outbound Contacts
You Can Make
96 / 6 Months
* Unlimited Inbound Contact Requests from Reps
Outbound Contacts
You Can Make
240 / 12 Months
* Unlimited Inbound Contact Requests from Reps
Subscription Plans Include these 10 Benefits:
Unlimited toll-free telephone support
Daytime chat support with top-notch customer service
Contact Request Rollover - never lose a contact opportunity
Unlimited contacts from sales reps
Unlimited number of searches, territories and markets
Anytime cancellation or subscription deactivation
Reactivate your subscription at any time for $99
You control your sales opportunity postings
Email reminder before automatic renewals
Download your contact history
How It Works
Search For Outside Sales Reps

Click on Find Sales Reps, then click By Keyword.
Enter a keyword that describes the business of the customer where you want the Reps to sell.
Click View from the Search Results page.
Pick the best Reps for your company.
Click the Contact button for each Rep
Use the contact information.

Reps Find You

Your profile will be visible to Reps.
While your subscription is in effect, an unlimited number of Reps may contact you.
You can find who is contacting you by clicking on Manage Contacts, then Respond to Contact Requests.

We Give You Tips For Working With Reps

The Best Way to Place Reps – A Three-Step Process.
How To Create a Professional Impression
Secret to Success: Patience and Persistence
Don't be Cheated: Use a Letter-of-Intent
How to Set Commission Amounts
How to Provide Samples to Reps and Get Them Back
How to Use Contracts and Exclusives
What if a Rep responds "Not A Match?"
Find Commission Sales Reps at RepHunter—Guaranteed!
We have listings for 1099 and commission based sales reps in a wide array of businesses, industries, sectors, and products. Our qualified reps already have a relationship with buyers in your industry. They use RepHunter as a tool to get more products and services in front of their buyers. We have reps throughout North America and abroad in industries including but not limited to the following:
Manufacturing, OEMs, Industrial & Industrial Equipment
Agriculture, Agricultural Supplies & Equipment
Automotive & Automotive Aftermarket Parts, Automotive OEMs, Automobile Dealers
Mining, Steel Mills
Petroleum, Oil & Gas
Distributors, Wholesale, Transportation
Aerospace, Government, Military, Municipality
Utilities, Green Energy, Waste Management, Public Administration
Construction, Builders, Architects, Building Supply, Electrical, Wholesale LED Lighting
Apparel, Clothing & Fashion Lines, Sportswear, Boutiques, Jewelry
Beauty Supplies, Cosmetics, Skin Care, Healthy Living, Spas
Food Service, Restaurants, Bars, Coffee Shops, Broker Sales Agents, Wine & Beer Industries
Hotel & Motel, Hospitality, Entertainment, Casinos
Furniture, Home Furnishings
Medical, Dental, Surgical, Chiropractors, Wellness, Health Care, Hospitals, Medical Devices & Equipment, Pharamceuticals, Veterinarians
Information Technology, Software, Computer & Technology
Insurance, Professional Management, Finance, Financial Services
Sporting Goods, Recreation, Outdoor, Golf Clubs, Fitness Centers, Hunting, Fishing, ATV, UTV, Power Sports, Motorcycle, Marine
Retail & Wholesale Gifts, Giftware, Book, Hardware, Office Supply Stores
Retail & Big Box Stores, Department Stores, Grocery, Supermarkets, Drug, C-Stores, Truck Stops
Schools, Education, Colleges
Museums, Galleries, Zoos, Aquariums, Theme Parks