Find Manufacturers Representatives!

Proactively Contact Independent Sales Reps!
Search our independent rep database of commission-only sales reps actively seeking new lines. Find and contact qualified manufacturers reps and independent sales reps, agents and sales rep companies with established buyers in your industry.
Plus, create your Company Profile with your sales rep opportunity and sales reps will contact you!
Search: who are you trying to reach?
Use commas between separate keywords or keyword phrases
You don't need to become a member or pay any fees to start searching. Start searching RepHunter to find Independent Sales Reps in your industry actively seeking lines like yours.
The RepHunter Guarantee
RepHunter warrants that its reps:
Are 100% commission, independent reps—you pay reps only on what they sell. Up-front fees must be disclosed.
Are actively seeking products and services to represent—when reps are not actively seeking lines, they are required to go into an "Inactive" status.
Will respond to you—our reps are measured and rated on their responsiveness.
Try Before You Buy
How do you know that RepHunter has qualified independent sales reps that will meet your needs? Great question! "Try Before You Buy" means you can search our sales rep directory and find a list of manufacturers' representatives and commission sales reps. Review their profiles and find the independent reps that meet your needs.
We will never charge you with a hidden fee. Opt in and out of our services as your needs change.
Stop wading through thousands of unqualified resumes!
"Try Before You Buy" and confirm that we have the sales reps you need before you pay to subscribe.
Enter keywords to search for reps in our database. The search looks at the portion of the rep's profile where they describe their customer base.
Describe your customers. Examples: retail, apparel, gift shop, medical, OEM, industrial, machine, component, auto, department store, distributor, wholesale, etc.
Note: do not include cities or states with your keywords. Territories are not part of the keyword field and will dramatically reduce your results.
Once you are registered with RepHunter, you can do an Advanced Search, which allows searching by Territories and more.
All Of The Words
Enter one or more words. All must be present to be included in the result. For example, the search
home office
will find entries with both
home
AND
office
but necessarily as adjacent words.
The Exact Phrase
Enter quotes as part of the search. For example,
"home office"
(with the quotes entered) will find only entries having the exact phrase
home office
.
At Least One Of The Words
Put a comma or "OR" between the words. Either word must be present to be included in the result. For example
home, office
will find entries with either
home
OR
office
. Another more complex example:
home office, copier
will find entries with
home AND office
OR
copier
. Likewise for
copier, home office
.
Word Boundaries
The search function has been enhanced so the word boundary symbols
[
and
]
are no longer necessary.
Negative Keywords
To search for results that do NOT include a keyword
(example: home office but not copier)
, use a minus sign immediately before the keyword you wish to omit.
Example: home office -copier
The RepHunter Difference:
Find Independent Sales Reps Fast
Great Customer Support
You connect with real support people! We have phone, email and chat support to help you every step of the way.
Check our reviews—our customer service is top rated! "RepHunter works! Brenda was wonderful in helping set up our account and helping us get started. Just in a few weeks now, we have our first sales rep signed and selling ...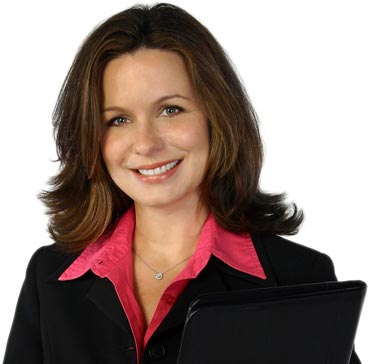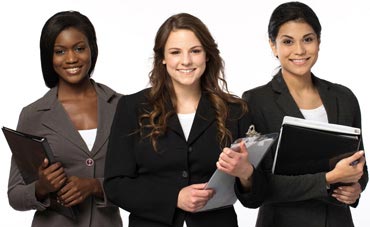 Contact Sales Reps Adding Products or Service Lines
Post your profile nationwide—globally too! One ad, all territories, all industries. Reps see your posting and submit their profile to you.
We advertise to independent reps for you. We promote your company profile to the right sales reps with our refined search capacity.
Plus, complete your profile and confirm your email address within 24 hours and you'll receive RepHunter's Guide to Independent Sales Reps—16 years of experience in an easy-to-read guide— for FREE.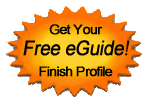 Find Sales Reps with the Needed Expertise—Fast
If you don't want to wait for the reps to contact you, use our Advanced Search to proactively find the exact independent manufacturing reps you need.
or let RepHunter do all the work of recruiting and managing your independent sales reps with our Full Service Sales Rep Recruiting!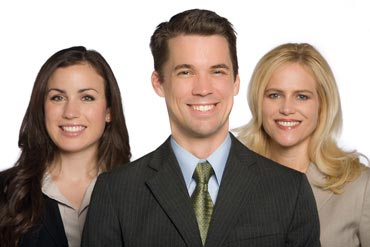 Manufacturer Testimonial, Member #31917
"Brenda, I thank you and RepHunter.net for a terrific month. We have experienced some great contacts and would be thrilled to provide the following testimonial: we joined RepHunter.net and within 48 hours had made contact with some fantastic people who we know will assist us in bringing our Boca Beth bilingual fun products into stores, schools and other institutions across the country and beyond! There is no way that as a two-person operation we could ever bring this type of exposure to established accounts in such a short amount of time. Thank you RepHunter for a fantastic and affordable opportunity to grow in sales and exposure."
---
Your subscriptions never loses contact opportunities—unused contact opportunities roll
over into the next month or future subscriptions. Use RepHunter only when you need reps!
The number of searches and views of reps are unlimited. However, your subscription plan will have a limit to the number of contacts you can request.

When you find a rep that you want to contact, you issue a Contact Request. The number of such outbound Contact Requests is limited by your Contact Allotment.

On the Bronze month-to-month plan, the number shown is added to your Contact Allotment each month that you pay to subscribe. And your unused allotment from the past will roll forward to the next subscribed month.

On the Silver and Gold plans, the full contact allotment is available from the start of your subscription.

Unlimited Inbound Contacts.
The number of inbound contact requests from reps is unlimited.

Also view pricing for our Guaranteed Placement Sales Rep Recruiting
Contact Sales Reps with RepHunter:
100% Guaranteed to Work
Search for reps before you pay to subscribe - no limit
Fast track searches with "Find My Matches"
Gets fast access to professional, commission-based sales reps
No hidden fees ever
In self-service plans, pay only for your subscription; no additional charges from RepHunter when rep sells for you
International companies find sales reps for new markets
Sales Rep recruiting services available
10 Subscription Plan Benefits:
Unlimited toll-free telephone support
Daytime chat support with top-notch customer service
Contact Request Rollover - never lose a contact opportunity
Unlimited contact requests from sales reps
Unlimited number of searches, territories and markets
Anytime cancellation or subscription deactivation; opt in and out as you need our service
Reactivate your subscription at any time for $99
You control your sales opportunity postings
Email reminder before automatic renewals
Download your contact history
Find Manufacturers Representatives & Independent Reps With Established Buyer Relationships
Qualified sales reps quickly start selling for you! The majority of our reps have established relationships with buyers. They are selling to those buyers now and seeking additional complementary lines to sell into their channels. The prospecting and building the sales channel is already done. It easy for our rep to ask his buyer to look at your line. If you are ready to work with reps and their customers, sales can start very quickly.
Benefits of established sales relationships: Our qualified sales reps already have trust relationships with their buyers. They know which ones are your best target market. Plus you gain more objective feedback and product evaluation—invaluable market intelligence from your sales rep.
Get Started Hiring Sales Reps
Worked with independent sales reps? Sign up to start contacting qualified sales reps today:
Register and create your profile.
Search our sales rep directory.
Subscribe—when you are ready.
Contact sales reps right away (once subscribed).
New to working with independent reps? Start with our Training Tools:
Register and create your login to access the resources area.
Click on the Training tab.
Review the free Guide to Independent Sales Reps ebook.
Visit our blog—another great source of information
Subscribe when you are ready to start contacting reps
Don't have the resources to search, vet and hire reps? Want us to find you the right reps for your product or service?
Use our Sales Rep Recruiting—Guaranteed Placement Plan to recruit your independent reps.
We can also manage your independent sales team.
Schedule a call with Tom to discuss our Guaranteed Placement Plans.
We Give You Tips For Working With Reps
The Best Way to Place Reps – A Three-Step Process.
How To Create a Professional Impression
Secret to Success: Patience and Persistence
Don't be Cheated: Use a Letter-of-Intent
How to Set Commission Amounts
How to Provide Samples to Reps and Get Them Back
How to Use Contracts and Exclusives
What if a Rep responds "Not A Match?"
Find Commission Sales Reps at RepHunter—Guaranteed!
We have listings for 1099 and commission based sales reps in a wide array of businesses, industries, sectors, and products. Our qualified reps already have a relationship with buyers in your industry. They use RepHunter as a tool to get more products and services in front of their buyers. We have reps throughout North America and abroad in most industries including those listed above.