The most common questions involved with hiring of independent reps relates to their compensation. Here are key elements to determining commissions for independent sales reps. There is no standard flat rate or easy answer. Fortunately, there is a very important guideline to keep in mind:
Nothing motivates sales better than an attractive commission schedule.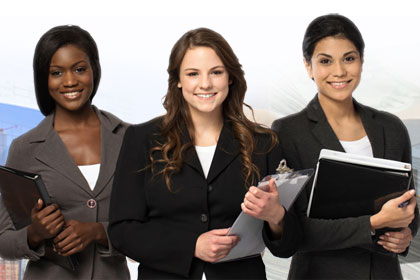 "How do we pay our manufacturer's reps?"
A commission-only compensation plan is the best way to pay sales reps. The best method being a straight percentage of the sales price. There are a few different ways to handle this, however, most sales reps prefer a commission based on a percentage the sales price.
If there are no fixed sales prices involved, a company might go with a percentage of gross margin.It is worth pointing out that independent sales reps are in fact independent. As a non-employee, they don't have much stake in what the price of a product is. In fact, a higher price may interfere with their goal of selling as many items as quickly as possible.
If they have the flexibility to negotiate the final sales price, it makes sense to base commission on the gross margin. This both encourages your reps to sell at a higher price and discourages them from selling low to close a sale. Provide your independent reps with an incentive for their financial well-being and your products sell the best price.
With any independent contractor, enter into a Sales Representative Agreement which clearly defines the commissions to be paid. Well written agreements eliminate disputes and hard feelings with sales reps.
Four Key Factors that Influence Sales Commissions
Depending on the industry, commissions can vary wildly in range. Other factors can influence commission including:
How much customer service do your sales reps need to provide to customers? If you expect your sales rep to provide functions beyond simply training, assisting with installation, testing, and so on, you should raise your commission rates.
Do your sales reps only provide leads, or do they close sales? Plenty of companies only require sales reps to bring in leads, and prefer to close the sale themselves, and act as account managers. This preference should probably reduce the commission rate to reflect the independent rep's level of involvement in the actual sale.
Does your product generate repeat business? When a principal's line is disposable or consumable, meaning that repeat business exists, commission can often be lower unless it takes time to service the account, generally because the customer does not need to be sold on the product every time. You also have the option of offsetting the lower commission  by paying a higher percentage or a bonus for the first sale to a new customer.
What types of expenses tend to occur for new businesses? In many cases, the front end costs of acquiring new customers can be fairly high, and commissions should reflect this to ensure that sales reps receive an appropriate return on their investment.
What is typical commission percentage for sales
One of the top questions we hear is "What is the average commission rate for sales reps?" In general, most manufactured products prompt a commission rate of anywhere from 7% to 15%. For commissions as a percentage of gross margin, (sales price minus direct expenses) a standard range is anywhere from 20% to 40%. To increase the sales incentive, sales managers often use a sliding scale commission rate tied to the volume of business generated by a sales rep.
Be sure to also factor in any support services. If additional sales necessitates the need for additional support services or inventory, that plays a role in the sales rep's return on investment.
Most service-based products that do not require manufacturing expense tend to have commissions that can run upwards of 50%. Be cautious in calculating the equitable commission in these instances, as it will have a significant business impact! For service-based products, reps can sometimes be under the impression that as there are no manufacturing costs. Or they assume there is very low overhead. Factoring time expenditures into your commission schedule allows your business to reap a good return on investment.
Commission splits are another important consideration. Sometimes territories are divided by geographical location, or by industry type. You need to define:
Any provisions on commissions that come into effect if the independent rep sells to a customer outside of their territory
What sort of commission split your independent reps should expect if someone else sells within their territory.
You can't always anticipate these issues in advance, and it is very important that all independent sales reps always have adequate incentives to continue performing up to the expectations of their employers.
Contact Commission Only Sales Reps
For more information about contacting Independent Sales Reps actively seeking to represent new product lines or services, create your company's profile on RepHunter for free:
Take advantage of our Try Before You Buy offer and utilize the free Training Tools – including a decade and a half of distilled sales rep wisdom in our free Guide to Independent Sales Reps. When you find the qualified manufacturers reps that can help your company, subscribe and enjoy a sales growth!