Independent Sales Rep Jobs

Contact Companies Hiring Reps
Manufacturers Reps—Find New Lines FREE!
No upsells. No hidden fees. And we never sell your data, ever. Find Manufacturers Rep and Independent Sales Representative Jobs and opportunities. Just create your independent sales rep profile for free.
Contact companies looking for sales reps today! Companies wanting sales reps also find and contact you.
Search: who are you trying to reach?
Use commas between separate keywords or keyword phrases
Search RepHunter and find manufacturers, suppliers, service providers, and distributors actively hiring independent, commission-only sales reps in your industry and area.
Enter keywords to search for principals in our database. The search looks at the portion of the principal's profile where they describe their Product Lines, Target Markets, and the Sales Opportunity.
Describe your customers. Examples: retail, apparel, gift shop, medical, OEM, industrial, machine, component, auto, department store, distributor, wholesale, etc.
Note: do not include cities or states with your keywords. Territories are not part of the keyword field and will dramatically reduce your results.
Once you are registered with RepHunter, you can do an Advanced Search, which allows searching by Territories and more.
All Of The Words
Enter one or more words. All must be present to be included in the result. For example, the search
home office
will find entries with both
home
AND
office
but necessarily as adjacent words.
The Exact Phrase
Enter quotes as part of the search. For example,
"home office"
(with the quotes entered) will find only entries having the exact phrase
home office
.
At Least One Of The Words
Put a comma or "OR" between the words. Either word must be present to be included in the result. For example
home, office
will find entries with either
home
OR
office
. Another more complex example:
home office, copier
will find entries with
home AND office
OR
copier
. Likewise for
copier, home office
.
Word Boundaries
The search function has been enhanced so the word boundary symbols
[
and
]
are no longer necessary.
Negative Keywords
To search for results that do NOT include a keyword
(example: home office but not copier)
, use a minus sign immediately before the keyword you wish to omit.
Example: home office -copier
The RepHunter Difference:
Find Commission Only Sales Rep Jobs
Great Sales Rep Support
Searching and contacting companies for new lines on RepHunter is always free for Sales Reps. With unlimited toll-free telephone support, we're always happy to exceed your expectations.
Activate or deactivate your independent rep profile as your needs change, hassle free .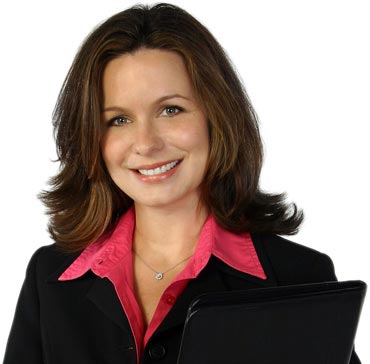 Contact Companies Hiring Manufacturering Reps
Reach new customers with exposure on our international rep database, searched daily by recruiters. agencies, and companies hiring sales reps. We advertize to companies seeking independent reps and promote your profile through our refined search capacity.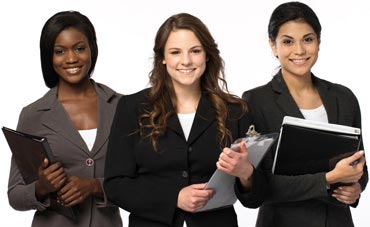 Find Companies Needing Your Expertise—Fast
We provide powerful search tools to help you find that next big sales opportunity. And with features like "Find My Matches", you'll be on the fast track to your next business call.
Plus, complete your profile and confirm your email address within 24 hours and you'll receive RepHunter's Guide to Independent Sales Reps—16 years of expertise in an easy-to-read guide—for FREE.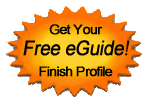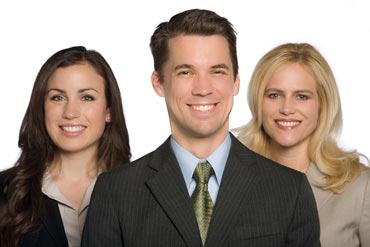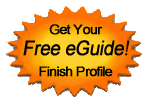 Sales Rep Testimonial, Member #19204
"I have been working with RepHunter for a number of years and have always had good success, but in the last 9 months I have added 5 new RepHunter manufacturers to my list of clients! This has dramatically increased my business / revenue!! We have been in business for 21 years and because of RepHunter this could be our best year ever! Also, the staff at RepHunter is always available to help!"
---
Sales reps needed today! We have businesses
looking for reps in the following markets:
RepHunter Benefits for Sales Reps:
Always FREE for Sales Reps (No upsells. No hidden fees, ever.)
Unlimited toll-free telephone support
Fast track "Find My Matches"
International online exposure
Activate/deactivate your profile as needed
RepHunter advertises for you! We find companies seeking reps.
Powerful search tool helps you quickly find sales opportunities
RepHunter's recruiters use this database everyday
Outside Independent Sales Reps – the BEST way to build your business!
We make it FAST, SIMPLE, and EASY to find Independent Sales Reps opportunities!
Post Your Experience and Search Our Database for FREE!
We will work hard to exceed your expectations!
Find Commission Sales Rep Jobs at RepHunter!
RepHunter has businesses, distributors and manufacturers hiring independent sales reps in all territories and industries—if you are a sales rep in any of the markets shown above, we have businesses looking for you!
Rep Terms: Rep Members Must Agree to the Terms Below
Explain it to me
32-second audio
On this page you will see the terms to which you must agree to use our free service.
Please note that all opportunities are commission-only.
Reps are required to respond online to all Contact Requests in an "ASAP" fashion.
To remain an active member, you are required to confirm your availability at least once every thirty days.
Please read our terms and proceed to Register for free use of our service.
RepHunter is a FREE service for Sales Reps. No upsells; no hidden fees, ever.
Finding quality new lines is an on-going process. Sales reps that have the best lines are always trolling for new sales opportunities and are first to find them. By using our Search Agents and continually engaging with RepHunter, you too will find the most profitable lines you are seeking.
Immediate communication is the backbone of our success. Therefore, we suggest that Sales Rep users of RepHunter adhere to these important terms.
Register

Create only one profile of your sales expertise.

You may have more than one profile only if you represent two or more completely unrelated lines into completely unrelated markets. Duplicate profiles of a similar nature will be removed.

You are required to control your profile's visibility. You can

Inactivate

or

Activate

your profile at any time.
Please

Inactivate

your profile at times when you have enough lines.

Respond

RepHunter requires that reps with Active or Featured profiles respond to all Contact Requests (Principals seeking contact with you).
Responses must be made via your

Track Contacts

page ASAP.
Response times are part of the criteria with which companies evaluate our reps.
After you respond via the RepHunter website, you may speak directly to the Principal.

Confirm Availability

RepHunter suggests that reps with Active or Featured profiles

Confirm Availability

at least once every 30 days to keep their profile active.
When you

Confirm Availability

, you confirm that you are still seeking new lines and the information in your profile is correct.

Confirming Availability

will increase your visibility in searches by Principals.

Find New Lines

RepHunter gives you the ability to proactively search our database for opportunities.
To proactively search, login and click on

Find New Lines

.
Search

By Keyword

or

By Customer Category

.
In addition, by creating a Rep profile at RepHunter, you agree to our Terms and Conditions.
Sales Rep Testimonial, Member #1825
"I have worked in the rep business now for over 30 years, and I have met the high, and the low in this business world. I have clients in every major, and all the minor countries around the world. I can say, without regard that REPHUNTER has the best, focused service for both the rep today seeking to make his living, and the new company, or the major corporation. They have a screening formula for the reps that is the finest [and] for the companies that is the Leader in this industry. We have made it our First stop to seek new companies to add to our long list of the highest quality companies. I am always contacted by more fine companies from Rep Hunter's great referrals. I very proudly recommend [RepHunter]."
---
© Copyright 2001-2018 RepHunter, Inc. All Rights Reserved.