Find independent beauty product representative jobs

Contact companies hiring hair products and beauty sales representatives
Basic service always free for reps. No hidden fees. And we never sell your data, ever.
Search our database. of companies looking to fill beauty product representative jobs. Find and contact manufacturers and vendors with beauty sales representative jobs that need filling immediately.
Add new lines and expand your line card.
Contact qualified manufacturers and companies seeking to fill beauty product sales jobs with qualified reps who have established buyers in your region.
We advertise for you! Your free Rep Profile gets seen by hundreds of companies per month—companies will quickly start contacting you.
Get your free RepHunter's Guide to Independent Sales Reps—16 years of experience packed into an easy-to-read, 41 page guide—for free! Just complete your profile below and confirm your email address within 24 hours.
We have an active and trusted database of hair and beauty supply companies, wholesale vendors, and distributors seeking to hire independent beauty product sales reps to promote their beauty product and service lines to hair salons, retail stores, and spas.
Search:
who are you trying to reach?
Use commas between separate keywords or keyword phrases
You don't need to become a member to start searching. Use RepHunter to find beauty and hair products companies actively hiring independent, commission-only sales reps in your industry and territory.
Enter keywords to search for principals in our database. The search looks at the portion of the principal's profile where they describe their Product Lines, Target Markets, and the Sales Opportunity.
Describe your customers. Examples: retail, apparel, gift shop, medical, OEM, industrial, machine, component, auto, department store, distributor, wholesale, etc.
Note: do not include cities or states with your keywords. Territories are not part of the keyword field and will dramatically reduce your results.
Once you are registered with RepHunter, you can do an Advanced Search, which allows searching by Territories and more.
All Of The Words
Enter one or more words. All must be present to be included in the result. For example, the search
home office
will find entries with both
home
AND
office
but not necessarily as adjacent words.
The Exact Phrase
Enter quotes as part of the search. For example,
"home office"
(with the quotes entered) will find only entries having the exact phrase
home office
.
At Least One Of The Words
Put a comma or "OR" between the words. Either word must be present to be included in the result. For example
home, office
will find entries with either
home
OR
office
. Another more complex example:
home office, copier
will find entries with
home AND office
OR
copier
. Likewise for
copier, home office
.
Word Boundaries
The search function has been enhanced so the word boundary symbols
[
and
]
are no longer necessary.
Negative Keywords
To search for results that do NOT include a keyword
(example: home office but not copier)
, use a minus sign immediately before the keyword you wish to omit.
Example: home office -copier
Elite Rep Program
Hi! I'm Gary Berger, Director of Business Development. For over 15 years I have been helping countless companies and reps in the independent channel to grow their business.
We have created our Elite Rep program to help you pick up new lines faster. Accelerate your RepHunter membership! Sign up for our Elite Rep Program.
As a RepHunter Elite Rep, you will receive the following:
We will aggressively market Elite Reps to the cosmetics industry.
In searches by principals, your listing will be pinned in a highlighted section on the first pages of the results.
You can request two 15-minute one-on-one sessions with the directors of our Platinum Program to assist you with your repping needs.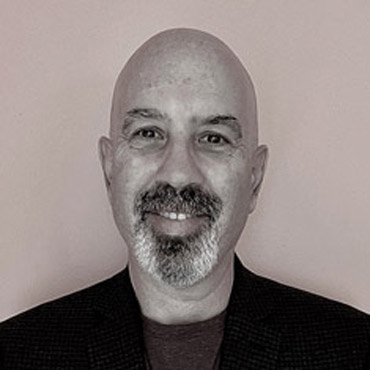 Introductory pricing for this program is $16.58 per month when paid for a year in advance; $19.99 when paid monthly.

'
To sign up for the Elite Rep Program, you must first register as an Independent Rep. Begin by completing the form on this page and the several pages that follow.
After you have done that, you will be offered the opportunity to sign up in the Elite Rep Program.
If you need assistance, please call RepHunter TOLL FREE at 877-895-2909
The RepHunter Difference:

Support for sales reps, when you need it
With unlimited toll-free telephone support, you can get your problems solved fast.
Activate or deactivate your independent rep profile as your needs change, hassle free .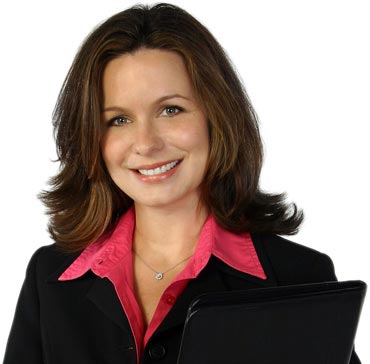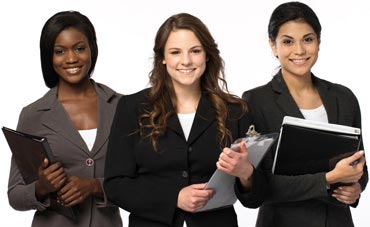 International exposure
Reach new audiences and cosmetic, hair, and beauty supply manufacturers with exposure on our international rep database. Your sales rep profile gets searched daily by recruiters, agencies, and companies hiring sales reps.
We advertise to companies seeking independent reps and promote your profile with optimized search.
Find companies needing your expertise—fast
We provide powerful search tools to help you find that next big beauty industry sales opportunity. With features like "Find My Matches", you'll be on the fast track to your next business call.
Complete your beauty product representative profile and confirm your email address within 24 hours and receive RepHunter's Guide to Independent Sales Reps—16 years of expertise in an easy-to-read guide—for free.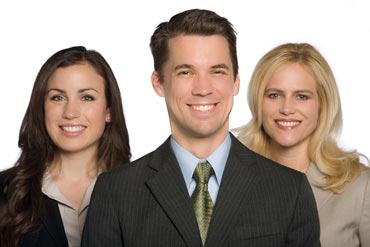 Your information is safe with RepHunter
We don't make money selling your information. Our revenue comes from our company members who pay to make connections with reps like you and from nowhere else. That means the only ads you'll see here are the ones we make for our company members. Simple as that.
RepHunter benefits for sales reps:
Basic service always FREE for sales reps. No hidden fees, ever.
Unlimited toll-free telephone support
Fast track "Find My Matches"
International online exposure
Activate/deactivate your profile as needed
RepHunter advertises for you! We find companies seeking reps.
Powerful search tool helps you quickly find sales opportunities
RepHunter's recruiters use this database everyday
Outside independent sales reps – the BEST way to build your business!
We make it FAST, SIMPLE, and EASY to find Independent Sales Reps opportunities!
Post Your experience and search our database for FREE!
We will work hard to exceed your expectations!
Find commission-only sales rep jobs at RepHunter!
RepHunter has businesses, distributors and manufacturers hiring independent sales reps in all territories and industries—if you are a sales rep in any of the markets shown above, we have businesses looking for you!
Independent reps—contact companies needing sales representation
Create your free profile and search for manufacturer representative jobs and independent sales rep job opportunities.
Manufacturers and companies daily search RepHunter to find and contact commission-only sales reps. We need qualified sales reps like you today!
Quick start to success for independent sales reps
Find new lines by searching the RepHunter database.
Respond to all contact requests timely.
Login to RepHunter and keep your profile up to date—keeps you at the top of searches by companies looking for you.
Control your profile's visibilty.
The Cosmetics Industry
In the sales world, one of the largest and most visible industries is the beauty & cosmetic industry. This industry is a major part of our everyday lives, encompassing skin care products, hair products, makeup, perfume, eyeglasses and more. You can find the wide variety of products sold in the beauty supply industry everywhere from boutiques to department stores to events and online. For both the intrepid independent sales rep and the manufacturer, supplier, or service provider (or as referred to here, a "Principal"), there are many opportunities to build up a beauty & cosmetic industry business.
If you are interested in boosting your beauty product business or adding new lines to your outside sales repertoire, RepHunter allows you to connect and establish the business relationships that can help you both prosper. Click on the buttons to the right to find opportunities relevant to you as a Principal or you as an outside sales rep in the beauty industry, or explore our resources below to learn more about building business in this exciting niche.
Did you know?
Approximately $49.2 billion is generated by cosmetics sales in the United States each year.
The cosmetics industry is growing at a rate of 5.3% each year as of 2021.
The beauty and personal care industry is nearly recession proof, posting gains in growth almost every year.
About 20% of sales in this niche come from hair products, 27% from skin care, 15% from makeup, 10% from fragrances, and 23% from other (toothpaste, sunscreen, etc.).
On average, Americans spend between $244 and $313 on cosmetics every month.
Although e-commerce sales continue to grow, many shoppers buy cosmetics and beauty products at retail stores.
CBD-infused cosmetics are expected to grow by $2.22 billion through 2024.
Influencers control 60%+ of the YouTube beauty content.
Independent Reps in the Cosmetics Industry
If you've developed a unique skin care, hair, makeup, or other personal care product and are ready to broaden your reach, connecting with independent sales reps who have experience and contacts in your industry is a great, low overhead way to go. RepHunter is here to help you build those relationships and find independent sales reps that can start the job for you today.
There is huge variety in the beauty and personal care products industry, with offerings of every stripe, targeted to diverse markets. Vegan eye creams, organic hair care products, revolutionary makeup lines, local cosmetics – there is a product for every consumer taste. Independent sales reps in the beauty industry can help you with your demographic targeting and put your product in front of the right stores and people. Rely upon their experience as an outside sales representative in your industry to get your product in more hands faster.
An independent sales rep can also help you with your online presence. Beauty and cosmetic industry experts, these reps can provide insight on the right channels for meeting potential clients, and help you build up the marketing resources you need. It helps their commission, and it helps their bottom line.
Trade shows are also important ways to meet new clientele in the beauty and cosmetics industry. Outside sales reps can attend these shows on your behalf and connect you with trade association contacts that can mentor you if you're just starting out with a product or hitting a new market.
Sales reps in the beauty industry can also help you court potential buyers. Leveraging their own contacts to get your product in front of wholesale buyers or tastemakers can make a huge difference in your sales. Tapping into the outside sales experience of a rep in your market can help you take your offerings to the next level and leave you to do what you do best, overseeing the creation of quality products that make people's lives better.
Find Independent Beauty Products Sales Rep Jobs
You have a passion for beauty and health, and a knack for helping your friends find the right products for their skin type, hair thickness, or other personal quirk. You keep up to date on the latest trends and technologies in personal care products, and have communication skills to spare. If you haven't already looked into beauty & cosmetic sales jobs, the time is long overdue, and if you're an experienced sales rep, you're probably well-suited and ready to find new beauty & cosmetic lines.
The beauty, cosmetics, and personal care industry is almost always growing as new companies and artisans create products that reflect our ever-evolving lifestyles and priorities. Beauty & cosmetic lines are waiting for talented outside sales reps to fulfill their products' opportunity. The question is how to get in front of manufacturers, suppliers, or service providers (or as referred to here, "Principals") and take their lines to the top. Fortunately, RepHunter provides countless opportunities to make the connections that are a match for your talents..
Finding the Right Beauty & Cosmetic Lines
When you're creating your RepHunter profile, there are some important factors to consider in order to ensure you are finding the right cosmetic lines. Establish what territories are accessible to you so you don't get matched up with a product you love in a place it would cost too many resources to reach. If you're at a juncture in your career where moving is an option, widen your net and include territories you're willing to relocate to. Sometimes expanding your service area can bring clients to you more easily. Make sure you discuss territory before signing on the dotted line with the Principal.
To link up to Principals whose products are right up your alley, sell yourself as well as you would sell their products. Reference the companies you've represented in the past and your range of experience. If you are looking to sell in a certain micro-market, like vegan or organic, don't hesitate to bring non-beauty experience or even non-outside sales experience to bear.
Getting the Contract for a New Beauty Line
With your resume, or better yet RepHunter profile ready to go, consider developing additional resources that will make securing new lines easier. Create a roadmap that outlines what a Principal can expect when working with you. Develop marketing timelines, and establish your availability – is it immediate, or will you only be available weeks or months from now?
Signing up with RepHunter will enable you to find new cosmetic lines faster, giving you access to Principals needing to sell their product and needing your assistance to do it. These are more than just cosmetic sales rep jobs – these are opportunities to build up your own independent sales rep business and further develop a successful career. Get started now by clicking on the button below!