Hot Sales Opportunities for Independent Sales Reps and Manufacturers Reps
Featured Manufacturers, Suppliers, Distributors, and Service Providers
present their sales opportunities and new lines.
Click on the images and links in the ads to find out more about the Principal.
Find Sales Reps in Your Industry By Clicking Here
Contract Manufacturer of Precision Turned Components
ISO 9001:2008 certified
Automotive Electronics Firearms Computer Medical
Fiber Optics Connectors Switches Sensors
Timers
Gauges
Security Hardware
Electro-Tech is seeking independent reps who can provide an accurate and intuitive portrayal of our compamy at the customer site. Our expectation is that you, as our representative, would have extensive experience in a machining environment that includes CNC turning, secondary and assembly operations, quality assurance and inspection. While you will be a part of the Electro-Tech team, you must be keenly aware of the customer's needs in order to act in a liaison capacity as necessary.
Electro-Tech manufactures parts for a variety of industries that require small precision turned products. Our manufacturing specialties are in building electrical pins, contacts and assemblies, specialty pins, screws and shafts, firearm components and many other high-tech parts that require precision machining. This is done in our family owned manufacturing facility using the latest swiss style CNC turning centers.
Contact: Phone: Fax: Email: Mail: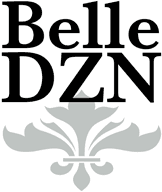 Belle DZN offers Art on Pillows—digitally printed pillow covers and Art on Aluminum—digitally printed wall mounted Aluminum plates for home accessories and gifts. They are created from original designs, stamped with the artist initials.
Target customer
Small businesses, gift and home boutiques, spas, tourist, airports and hospital retail shops.
Sales opportunities:
Belle DZN is looking for long-termed, motivated, self-motivated, self-driven, and professional independent sales representatives to grow business in California and Nevada territories.
Sales Reps will be given 10% commission on all products sold to new clients and 7% commission on repeat clients.
Rep's Responsibilities:
(1) Identify businesses that will benefit from Belle DZN products.
(2) Create sales with new and repeat clients, give required information for payment invoicing, close sales and received commission.
Contact: Kathleen Moreno
belledznllc@belledzn.com
BelleDZN.com