Hot Sales Opportunities for Independent Sales Reps and Manufacturers Reps
Featured Manufacturers, Suppliers, Distributors, and Service Providers
present their sales opportunities and new lines.
Click on the images and links in the ads to find out more about the Principal.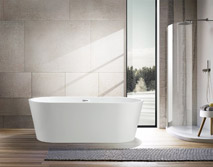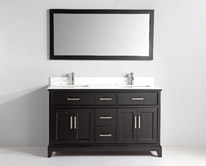 SALES REPRESENTATIVES WANTED
We are a bathtub and bathroom vanity manufacturer with warehouses in CA, NY, & Ontario Canada and are seeking experienced sales representatives to introduce our products to bathroom showrooms in your area.
Manufacturers
Reps Wanted
We
Manufacture
Shipping Supplies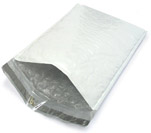 We are seeking self-motivated, independent manufacture sales representatives looking for exceptional commission payouts in a growing industry. We are a factory of shipping and packaging manufacturer and we are looking to expand our sales coverage in the United States. We will provide marketing materials, sales support and leads in your industry if needed.
Our target customers are ecommerce stores, fulfillment centers, warehouses, sellers on Etsy, ebay, store owners and any business that needs shipping and packaging supplies.
We also offer custom print so brands can showcase their own identity.

Product catalog:
Poly bags, poly bubble mailers, padded envelopes, packing tape, stretch wrap, kraft bubble mailers, kraft mailing envelopes, bubble out bags, etc. visit https://mailershq.com/ for more information
Sales Opportunity:
This is an exception opportunity to work with a growing company in a hot growing industry. We value and support our independent sales representatives and our commissions are exceptional for this industry.
Rep's Responsibilities:
Identify businesses that will benefit from Mailers HQ products
Create sales with new and repeat customers, close sales and provide support
---
Mailing and Shipping Manufacturers


Come Target The Oil Stain Industry With Us
What we Offer:


Exceptional commission.
Marketing materials.
Instructional Videos.
Knowledge Support.
Leads in your territory.

Rep Requirements:


Aggressive approach to grow territory.
Relevant market experience.
Experience and ability to run with product.
Eagerness to work with Bio-Dry Products.
References.
Target Customers
Drive-Thrus, Gas Stations, Fast Food Restaurants, Pharmacies, Banks, Facilities Management, Environmental Services, Municipalities, Parking Lots, Parking Decks, high traffic grease and oil areas, hydraulic spills, waste industry
Sales Opportunity
This is a great opportunity to work with an established company with a new owner that has not utilized sales representatives before. The products have been proven through multi-year services clients. Targeted to keep oil out of storm drains. Easy to use, can be applied in minutes. Repetitive use products. Competitive commissions.
Bio-Dry Products, LLC
PO Box 10318
Wilmington, NC 28404
Phone 910-297-5896 | Fax: 888-878-9760
Email: jeffbarnwell@bio-dry.com
Website: https://bio-dry.com