Hot Sales Opportunities for Independent Sales Reps and Manufacturers Reps
Featured Manufacturers, Suppliers, Distributors, and Service Providers
present their sales opportunities and new lines.
Click on the images and links in the ads to find out more about the Principal.

We are the biggest biometric time & attendance/access control solution provider in Taiwan. We have an engineering team of over 20 people. We're one of the few company that's able to provide a total solution for all industries.
We are looking for experienced sales professionals to help us grow our customer base of long-term partners. We provide outstanding commission structure.
Flexible sales options, we provide different commissions for pure sales or references.
All our products are manufactured and designed by us.
Our Product Line
Fingerprint & Facial Recognition Timeclock that effectively generates attendance reports, eliminating buddy punching, time theft, reduces human counting errors, and also helps companies or restaurants follow compliances.
Our cloud-base software charges a monthly fee, where our sales rep can receive a part of this recurring fee every month. As your customer base grows your income will also grow.
Biometric Access control allows companies to effectively manage personnel's physical access points, keeping records of all access points.
Hospital Biometric System provides patients' recognition software, and also doctor and nurse authentication systems.
We have over 25 Biometric related solutions and system for companies that want a more secure and efficient workplace, whether it's restaurant, government, schools, banks, logistic companies or hotels we have a solutions tailored to their needs.
Sales Opportunity This is an exceptional opportunity to work with a growing company that focuses on truly supporting their independent rep network. Our commissions are exceptional for this industry since we're trying to grow in the US and Canadian Markets.
What We Offer:
Exceptional commission
Marketing Materials, sales support
Factory support
In-depth training & support
An incredible product and engineering team to meet your needs.
Please contact us for more details.
Contact
Kevin Lin
klin@biolifegrp.com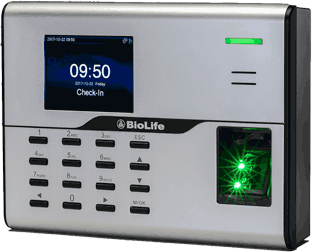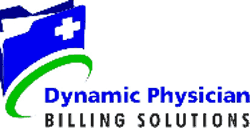 Medical Billing and Collections Services
Product Lines
Revenue Cycle Management – Billing & Collections Services
Credentialing Services
Return on Investment Analysis
Improved cash flows for your practice
Proprietary cloud based Practice Management Software – Integrates with your EMR
Rep Earnings Potential - SIX FIGURE INCOME POTENTIAL – Ranges from $70,000 to upwards of $280,000++ per year. NO Cap on commissions!!!!!
Did you know that the AMA published a study that there is a 35% denial rate for all medical claims submitted by physician's, Clinics and Hospitals. ONLY 50% of those denials are worked or paid! Our Billing service appeals ALL denials until paid or we have the physicians approval to write off!
Our key value propositions compared to in-house medical billers at a medical practice/ Clinic/Hospital or other third party Medical Billing Services is that we have Certified Coders, Billers who are all ON-SHORE based with our own proprietary claims scrubbing engine which ensures most all denials are paid and our AR outstanding over 90 days is usually less then 2%, thus increasing practice CASH FLOWS!
Medical Billing Services - You can add to your current book of business to help your physician/clinic/hospital clients with:
Increased collections
Reduced Denials
Reduced AR over 90 days
Our own proprietary claims software "ClaimFusion" with complete visibility at each claim level and robust reports. Integrates with any EMR.
All on-shore based certified coders and billers
Great client references
Email:
asim_saber@hotmail.com