Hot Sales Opportunities for Independent Sales Reps and Manufacturers Reps
Featured Manufacturers, Suppliers, Distributors, and Service Providers
present their sales opportunities and new lines.
Click on the images and links in the ads to find out more about the Principal.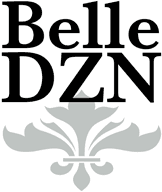 Belle DZN offers Art on Pillows—digitally printed pillow covers and Art on Aluminum—digitally printed wall mounted Aluminum plates for home accessories and gifts. They are created from original designs, stamped with the artist initials.
Target customer
Small businesses, gift and home boutiques, spas, tourist, airports and hospital retail shops.
Sales opportunities:
Belle DZN is looking for long-termed, motivated, self-motivated, self-driven, and professional independent sales representatives to grow business in California and Nevada territories.
Sales Reps will be given 10% commission on all products sold to new clients and 7% commission on repeat clients.
Rep's Responsibilities:
(1) Identify businesses that will benefit from Belle DZN products.
(2) Create sales with new and repeat clients, give required information for payment invoicing, close sales and received commission.
Contact: Kathleen Moreno
belledznllc@belledzn.com
BelleDZN.com
© Copyright 2001-2018 RepHunter, Inc. All Rights Reserved.