Hot Sales Opportunities for Independent Sales Reps and Manufacturers Reps
Featured Manufacturers, Suppliers, Distributors, and Service Providers
present their sales opportunities and new lines.
Click on the images and links in the ads to find out more about the Principal.
Memory loss testing for primary care clinics
Aids doctors with diagnosis
Easy, in-office test
Reimbursable by Medicare, $739/patient *


*2019 national average Medicare physician fee schedule, non faculty setting
Sales Reps earn up to $10,464 per sale!
Competitive compensation
Comprehensive product training
Assistance in presenting and closing
Online resource center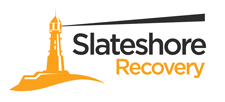 NOW HIRING
NATIONWIDE COMMISSION ONLY SALES REPS
Unique Niche Sales Opportunity for ALL MARKETS
A great additional line to add to any current product lines you might be selling.
Sell our services and earn HUGE commissions.
We are working to recover a portion of a $6 Billion Settlement for potential clients involving Visa / MasterCard.
Your current clients (in your current rolodex) are all eligible to claim their fair share of this settlement if they accepted Visa / MasterCard at anytime since 2004.
For each client that you engage you will receive 20% of our net recovery. There is only a one page agreement required. No upfront money is ever charged to client.
Payment for service is obtained upon receipt of settlement check.
Please visit our website for more info on our business – www.slateshore.com
(We are not CC processors nor do we sell CC processing services. We strictly recover settlements for companies associated with class action litigations).
Don't Miss out on this unique opportunity of a lifetime.
Feel free to contact us directly for more detailed info or if you are interested in joining the team.
Da-Lee Pavement Products is currently looking for commission only sales representatives to carry our pavement product line in NY, NJ, RI, CT, MA, NH, DE, MD, VT, PA, OH, MI, IL, KY, IA, WI, TN, NC.
We offer great one - on - one training and support programs; incoming leads from website or trade shows will be passed accordingly to the sales representative in charge of such territory.
Product needed for samples or demonstrations will be provided by Da-Lee Pavement Products free of charge.
We also offer a more than competitive pay structure where self-motivated individuals can make unlimited earnings. Our commission is not percentage based, therefore sales reps will be in full charge of their earnings.
Please feel free to contact me for more details about this offer.