Hot Sales Opportunities for Independent Sales Reps and Manufacturers Reps
Featured Manufacturers, Suppliers, Distributors, and Service Providers
present their sales opportunities and new lines.
Click on the images and links in the ads to find out more about the Principal.

We are in search of highly-motivated sales representatives interested in jumping into the large and profitable market of Customer Engagement Solutions.
Over the past few years, the demand for Customer Engagement Solutions has skyrocketed, especially for products that offer more than a simple loyalty or rewards program.
We offer a full suite of high-value, cost-effective Customer Engagement tools that can be used by almost any small business. And we're looking to grow our company considerably.
This is where you come in.
Whether you have several well-established relationships with company decision makers, or you're just getting started, this is a great opportunity for you to achieve your personal goals, while helping us achieve ours.
Maintaining partnerships with commitment and trust is a top priority for us. We will provide training, quality content, and other tools that are necessary to help you succeed.
When you're ready to learn more about this high potential residual income opportunity, please contact us. We look forward to speaking with you.
Contact:
Pat Kunish
1-888-882-1530 x257
pkunish@smartwerksusa.com
smartwerksusa.com/smartconnect
About SmartConnect:
Easy to use and learn, SmartConnect enables business owners to connect with their customers through WiFi, text, email, social media, and almost any other communication medium you can think of. Using automated messages that include coupons, surveys, and special offers, small businesses build loyalty and increase their profits.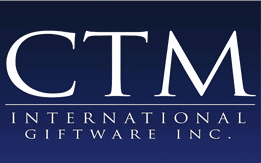 Looking for Independent Reps
With Established Relationships
Customer Specific Accounts
Great Opportunity to Expand Your Lines
Established Professional Company
Extensive Supply Chain
Broad Range of Outdoor & Seasonal Decor
Unique and Exclusive Items
SHOWROOMS IN HONG KONG, MONTREAL

OTBS
Target Customers:
Financial Services Industry service provider calling on Credit Unions throughout the U.S.
Our office is located in Orange County, CA.
Product Lines:
All back-end documentation used within a credit union.
Sales Opportunity:
This is an excellent opportunity for a self-starting Sales Rep to engrain themselvers in a VERY well-established company in an amazing sector to the financial industry.
Excellent, steady, stable and merit-based compensation and all travel is fully compensated.
Please click on the link to our profile above this ad to contact us. We look forward to speaking with you.
NOW HIRING
NATIONWIDE COMMISSION ONLY SALES REPS
Unique Niche Sales Opportunity for ALL MARKETS
A great additional line to add to any current product lines you might be selling.
Sell our services and earn HUGE commissions.
We are working to recover a portion of a $6 Billion Settlement for potential clients involving Visa / MasterCard.
Your current clients (in your current rolodex) are all eligible to claim their fair share of this settlement if they accepted Visa / MasterCard at anytime since 2004.
For each client that you engage you will receive 20% of our net recovery. There is only a one page agreement required. No upfront money is ever charged to client.
Payment for service is obtained upon receipt of settlement check.
Please visit our website for more info on our business – www.slateshore.com
(We are not CC processors nor do we sell CC processing services. We strictly recover settlements for companies associated with class action litigations).
Don't Miss out on this unique opportunity of a lifetime.
Feel free to contact us directly for more detailed info or if you are interested in joining the team.