Hot Sales Opportunities for Independent Sales Reps and Manufacturers Reps
Featured Manufacturers, Suppliers, Distributors, and Service Providers
present their sales opportunities and new lines.
Click on the images and links in the ads to find out more about the Principal.
DDIT USA Inc.
710 Wilmington Road
New Castle, DE 19720 USA
Great Opportunity for Talented Sales Reps to add repeat business to your existing customer base.
FDA and NIOSH Approved Respirators/Masks
Large Inventory in US, ready for immediate shipment
Competitive Pricing
Excellent quality
Expanding Product Line
The DDIT USA Inc. Story
DDIT USA Inc. is a Medical Device Designer and Supplier of Xray Systems and Detectors. The Pandemic has created the need for PPE. DDIT USA Inc. is dedicated to helping everyone that needs protection in these trying times by making these urgently needed quality products available at reasonable prices. By using our strong factory relationships DDIT USA Inc. has a steady flow of products and we have the ability to fulfill large volume, repeat orders.
About Us:
ForceBeyond is a US-based custom parts manufacturer that offers cutting-edge parts and components, engineered precision parts and components to industries including automotive, food dairy, machinery, medical, plumbing, watering, mining, petrochemical, chemical, electrical, aerospace, submarine and others.
What we can offer:
Generous commission
Extensive product line
Marketing Materials, sales support
Top notch, services and engineering team to meet your needs
What we are looking for:
Highly motivated
Reliable
Enthusiastic
With Established Relationships

Some of our Capabilities include but not limited to: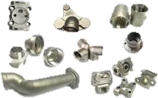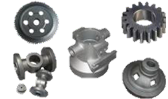 Investment Casting
Die Casting and Sand Casting
Forging and Machining
Duplex and Super Duplex Solutions
Titanium Solutions
Zinc Die Casting
AL A356 Casting, Machining and T6 Heat Treatment
Magnesium Die Casting
Eco Brass C69300 Forged and/or Machined Parts
Valve and Y Stainer
Specialty Bolts, Fasteners and Fittings