Hot Sales Opportunities for Independent Sales Reps and Manufacturers Reps
Featured Manufacturers, Suppliers, Distributors, and Service Providers
present their sales opportunities and new lines.
Click on the images and links in the ads to find out more about the Principal.

We are the biggest biometric time & attendance/access control solution provider in Taiwan. We have an engineering team of over 20 people. We're one of the few company that's able to provide a total solution for all industries.
We are looking for experienced sales professionals to help us grow our customer base of long-term partners. We provide outstanding commission structure.
Flexible sales options, we provide different commissions for pure sales or references.
All our products are manufactured and designed by us.
Our Product Line
Fingerprint & Facial Recognition Timeclock that effectively generates attendance reports, eliminating buddy punching, time theft, reduces human counting errors, and also helps companies or restaurants follow compliances.
Our cloud-base software charges a monthly fee, where our sales rep can receive a part of this recurring fee every month. As your customer base grows your income will also grow.
Biometric Access control allows companies to effectively manage personnel's physical access points, keeping records of all access points.
Hospital Biometric System provides patients' recognition software, and also doctor and nurse authentication systems.
We have over 25 Biometric related solutions and system for companies that want a more secure and efficient workplace, whether it's restaurant, government, schools, banks, logistic companies or hotels we have a solutions tailored to their needs.
Sales Opportunity This is an exceptional opportunity to work with a growing company that focuses on truly supporting their independent rep network. Our commissions are exceptional for this industry since we're trying to grow in the US and Canadian Markets.
What We Offer:
Exceptional commission
Marketing Materials, sales support
Factory support
In-depth training & support
An incredible product and engineering team to meet your needs.
Please contact us for more details.
Contact
Kevin Lin
klin@biolifegrp.com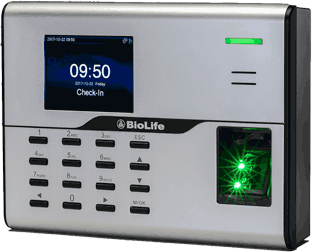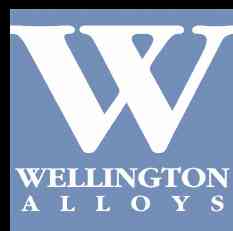 Our Target Markets: Steel Mills, Paper Mills, Power Plants, Cement Plants, Refineries, Mining (all types), Waste Water Treatment Plants. Maintenance and Machine Repair Contacts are helpful.
Our Product Lines: Alloys Steels, Wear Plates, High Strength Shafting, Wear Pipes, Fabrication and Machined Parts, etc.
Sales Opportunity:
Pay High Commission 10% of total sale
Territories exclusive
All quotes and leads given to that particular salesperson.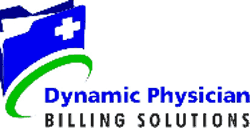 Medical Billing and Collections Services
Product Lines
Revenue Cycle Management – Billing & Collections Services
Credentialing Services
Return on Investment Analysis
Improved cash flows for your practice
Proprietary cloud based Practice Management Software – Integrates with your EMR
Rep Earnings Potential - SIX FIGURE INCOME POTENTIAL – Ranges from $70,000 to upwards of $280,000++ per year. NO Cap on commissions!!!!!
Did you know that the AMA published a study that there is a 35% denial rate for all medical claims submitted by physician's, Clinics and Hospitals. ONLY 50% of those denials are worked or paid! Our Billing service appeals ALL denials until paid or we have the physicians approval to write off!
Our key value propositions compared to in-house medical billers at a medical practice/ Clinic/Hospital or other third party Medical Billing Services is that we have Certified Coders, Billers who are all ON-SHORE based with our own proprietary claims scrubbing engine which ensures most all denials are paid and our AR outstanding over 90 days is usually less then 2%, thus increasing practice CASH FLOWS!
Medical Billing Services - You can add to your current book of business to help your physician/clinic/hospital clients with:
Increased collections
Reduced Denials
Reduced AR over 90 days
Our own proprietary claims software "ClaimFusion" with complete visibility at each claim level and robust reports. Integrates with any EMR.
All on-shore based certified coders and billers
Great client references
Email:
asim_saber@hotmail.com

Finum North America Corp. (FNAC)
Finum Merchant (FM)

Finum North America Corp.
U.S. subsidiary of the German manufacturer
Riensch & Held GmbH
Seeking Sales Representatives and Commission Merchants
Finum North America Corp. is an internationally recognized company in the tea and coffee industry. Largely produced by its Germany based manufacturing facility in Hamburg, the company offers a wide range of unique accessories and brewers for tea and coffee under its own brand, finum®.
Along with new domestic warehousing and logistics channels, finum® is poised to grow its U.S. market share in the area of housewares for gourmet food, specialty tea and coffee with its many patented, award winning designed products (filters, brewers, grinders and glassware). Please visit finum.com to review our full range of products.
Finum North America Corp. is looking for sales reps and brand ambassadors from all regions of the United States to help expand our customer base. Our main target customers are:
Specialty housewares and grocery food stores
Coffee Roasters and coffee shops
Tea shops and tea houses
In addition to receiving a full sales commission, our sales reps can also engage in the Finum Merchant (FM) program. By using our automated online B2B ordering platform, FMs will earn distributor margins without the need to hold, or maintain any inventory.
Requirements
Relevant market experience and good knowledge of the housewares industry
Established customer base
References
Contact us by email if interested: america@finum.com

We are looking for Manufacturer Representatives for the U.S. and Canada.
Bliss Press USA has over 150 years of experience in manufacturing mechanical stamping presses. Anyone who has been involved in this business recognizes Bliss as a household brand. Bliss presses are stocked in Hastings, MI. We have over $10M of parts stocked in Hastings, and service is staged from Michigan. A huge selling advantage!
Our Target Markets: Automotive, Tiers, Aerospace/Defense, Appliance, Medical, Gas/Oil, Mining, Manufacturing, and more.
Our Products: Gap Frame and Straight Side Mechanical Presses, with High Speed Options.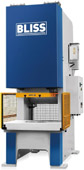 What We Offer:
Exceptional commission.
Marketing materials.
Factory support.
Leads in your territory.
Rep Requirements:
Aggressive approach to grow territory.
Relevant market experience.
Experience and ability to run with product.
Eagerness to work with Bliss line.
References.
Come Join the Bliss Team!

Contact
Tony DeMerle
Anthony.DeMerle@BlissPressUSA.com
www.BlissPressUSA.com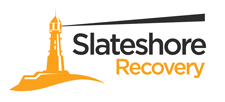 NOW HIRING
NATIONWIDE COMMISSION ONLY SALES REPS
Unique Niche Sales Opportunity
We Recover Large Cash Settlements For Corporations That were over charged due to Price Fixing
Sell Our Services and earn HUGE commissions
We cover many different products & product lines
Experienced Seasoned Closers Only
Please visit our website to for more info on our business – www.slateshore.com
Feel free to contact us directly for more detailed info or if you are interested in joining the team.
© Copyright 2001-2018 RepHunter, Inc. All Rights Reserved.