Hot Sales Opportunities for Independent Sales Reps and Manufacturers Reps
Featured Manufacturers, Suppliers, Distributors, and Service Providers
present their sales opportunities and new lines.
Click on the images and links in the ads to find out more about the Principal.
About Us:
ForceBeyond is a US-based custom parts manufacturer that offers cutting-edge parts and components, engineered precision parts and components to industries including automotive, food dairy, machinery, medical, plumbing, watering, mining, petrochemical, chemical, electrical, aerospace, submarine and others.
What we can offer:
Generous commission
Extensive product line
Marketing Materials, sales support
Top notch, services and engineering team to meet your needs
What we are looking for:
Highly motivated
Reliable
Enthusiastic
With Established Relationships

Some of our Capabilities include but not limited to: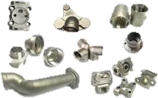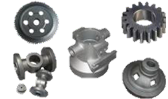 Investment Casting
Die Casting and Sand Casting
Forging and Machining
Duplex and Super Duplex Solutions
Titanium Solutions
Zinc Die Casting
AL A356 Casting, Machining and T6 Heat Treatment
Magnesium Die Casting
Eco Brass C69300 Forged and/or Machined Parts
Valve and Y Stainer
Specialty Bolts, Fasteners and Fittings

Innnerlingua Translation Services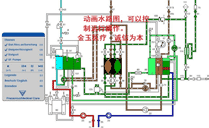 Innerlingua Translation Services is a company working with the internationalization of products and services for global markets. We help clients with services for localization/translation, international business inclusion. Currently, Innerlingua is trying to expand their marketing representatives by offering a very generous gross commission base structure.
If you have a well established existing relationship with any manufacturing field, you may be a good candidate. If you had experience working as a marketer on the translation/localization field, you may be the perfect match!
Manufacturing (automotive, robotics, heavy-duty equipment, electronic hardware, industrial equipment, energy, logistics, all fields in general.)
Legal (patents, international law, financial markets, contracts, human resources, international forensics, etc.)
Non-profits and Government (NGO's, federal, state and local agencies)
Technical writing (manuals, CAD, Solidworks file designs, desktop publishing), technology transfer
Live sciences (pharmaceutical, health care, scientific, etc.)
Information technology (website development and software internationalization development)
Media (foreign subtitling, dubbing, foreign content creation, copywriting)
Any company that works internationally is an opportunity to reach out.
Email: info@innerlingua.com or call us at 866-664-4182

M-B Companies, Inc.
Pavement Marking Equipment Division
95 Blessing Drive | Muncy, PA 17756 | USA

About Us:
M-B Companies strives to give the world the safest highways by designing and manufacturing quality pavement marking equipment. The public, driving on the roads today, deserve and expect to have the clearest road markings available. As we look to the future highway systems of the world, we realize that only with innovative products will there be an economical way for governments and road marking contractors to supply the needs of ever growing road systems and increasing traffic on them. The driving public, no matter what age, relies on road markings to create a safe driving experience.
We Offer:
On site Product Training
Generous commissions
Marketing Materials
Engineering Support
Company support