Hot Sales Opportunities for Independent Sales Reps and Manufacturers Reps
Featured Manufacturers, Suppliers, Distributors, and Service Providers
present their sales opportunities and new lines.
Click on the images and links in the ads to find out more about the Principal.
Find Sales Reps in Your Industry By Clicking Here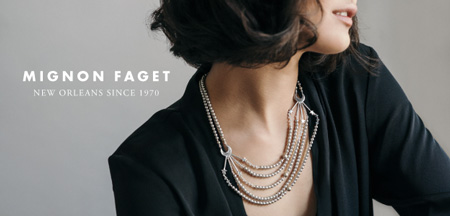 ABOUT
Mignon Faget is a New Orleans-based jewelry brand deriving its signature designs from the natural and architectural forms of the city's environments. Since 1970, Mignon Faget has been a pioneering creative and design force in the New Orleans community and beyond, establishing the legacy of her namesake brand on honoring the city's rich cultural heritage. Mignon Faget's unwavering commitment to quality and handcrafted design means that all pieces are designed in New Orleans and made in America by skilled artisans. The heritage of the brand is anchored in making handcrafted jewelry that is not just an accessory but a wearable piece of art.
CUSTOMERS TO TARGET
We are looking for highly motivated sales reps to help us expand beyond Louisiana and the Gulf Coast. Specifically in:
Retail: High end boutiques, boutiques, department stores, women's apparel, jewelry stores, gift stores, museum stores, buyers, independent retailers, regional department stores, bridal boutiques, specialty stores
Travel: cruise, resorts, travel retail, duty free, luxury hotels, airport stores, hotel gift shops, tourist destinations
Corporate sales: hospitals, corporations, convention planners, incentive programs
OPPORTUNITY
This is an exceptional opportunity to work with a company that has a long and established history as the premier jeweler of Louisiana. A unique chance to be a part of the growth of a company that has a rich heritage and well respected product line. We have an in house marketing team that will provide the necessary sales tools to support our reps.
WHAT WE OFFER
Exceptional commission
Marketing materials
Product samples
Exclusive protection
47 years of building customer loyalty