Hot Sales Opportunities for Independent Sales Reps and Manufacturers Reps
Featured Manufacturers, Suppliers, Distributors, and Service Providers
present their sales opportunities and new lines.
Click on the images and links in the ads to find out more about the Principal.
Our Product Lines:
PCB manufacturer.
PCB Assembly manufacturer.
Not Impacted by
US-China Trade War
Not Impacted
by COVID-19
TAIWAN MADE CHINA PRICE

Our Advantages:
long history in the market since 1974.
good reputation for 45 years.
manufacturing base in Taiwan.
expertise in ODM & OEM.
competitive pricing.
consistent quality.
Our Promises:
favorable commission.
profit sharing.
territory protection.
customer driven.
support with dedication.
fast response.
What we expect from Reps:
aggressive and self-motivated.
extensive market experience.
open minded & international orientation.
reliable person.

Please spare your time surfing our website for further details at
https://www.cmctaiwan.com
, and feel free to contact with us if you find anything interesting to you. We look forward to working with you soon.

Contact:
Email:
Phone:
Mobile:
Website: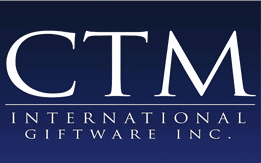 Looking for Independent Reps
With Established Relationships
Customer Specific Accounts
Great Opportunity to Expand Your Lines
Established Professional Company
Extensive Supply Chain
Broad Range of Outdoor & Seasonal Decor
Unique and Exclusive Items
SHOWROOMS IN HONG KONG, MONTREAL