Hot Sales Opportunities for Independent Sales Reps and Manufacturers Reps
Featured Manufacturers, Suppliers, Distributors, and Service Providers
present their sales opportunities and new lines.
Click on the images and links in the ads to find out more about the Principal.
Find Sales Reps in Your Industry By Clicking Here
Thousands of Dollars in Ongoing Monthly Residuals Generated from One-Time Sales!
First Year Minimum Income of $40,000 up to a Maximum of $80,000.
My name is Bob Lind and I'm the President/CEO of The Community Survey, Inc. (CSI), which I have owned and operated since 1965. I'm in the process of assigning exclusive protected sales territories to entrepreneurs across The United States.
CSI is a 54 year old national advertising firm that is experiencing explosive growth, is a recession-proof business and has little or no completition—we were one of the early pioneers in our industry! We specialize in a niche market that provides a weekly flow of brand new customers who become a weekly new revenue stream for retail business, medical professionals and home service providers from their "hottest target market" for obtaining new customers and new revenue. Our customers find out very quickly that our advertising program is their least expensive and most productive program for them to obtain new customers and new revenue.
Each business is given the "Exclusive Use" of our program in their marketing area: only one pizza shop, one beauty salon, one dry cleaner, one dentist, one heating/air conditioning company, etc. Businesses continue with our service for decades, because we provided them with a proven and time-tested way for each business to measure how many new customers they obtain from our program. In addition, each business in on a month-to-month agreement—they are not bound by any long term contract!
If you would like to receive more information or have any questions, please email boblind.csi@gmail.com or call me at 440-667-2704. I look forward to hearing from you!
Who We are:
With over 20 years experience, Viva, one of the biggest GMP-certified pharmaceutical and natural health products manufacturers in Canada, is proud to introduce our dietary supplement product line – Viva Nutraceuticals. From U.S. patented InsoZia all natural sleep solution, Eyestonia vision health support, to ProsTac for men's health, our products are well formulated, effective and will make everyday life more enjoyable.
Customers to Target:
Natural Health Products Stores
Pharmacy Stores
Food, Drug, Mass
Health professionals
Shops
Opportunity:
Representing a brand that is in health industry providing healthy life to people.
What we offer:
Marketing materials
Product samples
Quality Products
What we are looking for:
We are currently looking for self motivated independent sales representatives that can help us grow our business. In addition to marketing material support we will provide good commission compensation.
We are also looking for sales rep for contract manufacturing and private labeling
Contact:
David Ko
david@vivahealthsolutions.com
www.vivahealthsolutions.com

Dynamic outside sales reps needed
ABOUT
Morrissey has the in-house engineering, tooling and production team in place for your most complex metal stampings, assemblies and fabrications. We offer a range of custom metal working services, and have a long history of partnering with a diverse range of customers across industries on mission critical parts and components. The parts that we manufacture and assemble are in use all over the planet, from battlefield to power plants, and from aircraft to medical devices.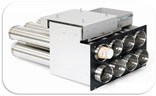 CUSTOMERS TO TARGET
We are looking for highly motivated sales reps to help us expand in Automotive Tier 1 & 11, aerospace, and defense
Metal stamping:
short to medium run stampings in the Automotive, Defense, and Aerospace industries. Material we use are Aluminum, Cold Roll Steel, Alloy steels, Brass, Copper, and other alloys
Machining:
Short to medium run machining's for Aerospace, Automotive and Defense. Using Steel, Alloy steel, and Aluminum
Mechanical assembly:
Moderate to complex assembles. From simple pem nut insertions to complex aerospace assemblies.
OPPORTUNITY
This is an exceptional opportunity to work with a company that has a long and established history in the metal stamping industry. We have an in-house sales manager that will provide the necessary sales tools to support our reps.
WHAT WE OFFER
Exceptional commission
Marketing materials
Product samples
Account based sales
Is sales in your DNA? Then we need you.
A strong sales team is critical to the success of our company.
We believe in recruiting the best independent sales representatives that share and embrace our vision and mission and positioning them to be successful.That starts with leadership.

Growers Custom Equipment (GCE) is a subsidiary of Growers Ice Company, whose mission is to design, engineer, manufacture, sell, and support custom equipment for the agriculture industry.
GCE executives make sales rep development a priority by investing our time and resources into our people. This kind of involvement sets the tone that sales is a priority for GCE and helps us to build an effective, sales-centered culture in our company.
We understand that establishing the right compensation plans are integral to fostering a great team. In developing our sales rep compensation plans we consider the fact that every employee has a role to play in the impression prospect have of our company.
We're looking for candidates that exhibit persistence and drive who take personal responsibility to ensure the customer is satisfied.
Interested in joining our sales team? Contact us today!
Independent Sales Representatives
GiGi New York/Graphic Image is an established leather accessory and handbag manufacturer located in Melville, NY. As a company, we are looking to expand our sales representation across all product categories and are looking for regional representation in all parts of the country. The retail channels we are looking to pursue are;
HOME, GIFT AND STATIONERY. Graphic Image is a 40 year old made in America brand whose products are associated with a wide range of stores, from elevated locations like Barneys and Neiman Marcus to across the spectrum retailers like Mark & Graham. We are a pre-eminent leather bookbinder who also produces leather accessories across a wide range of gift categories, from wedding to office to pet.
FASHION BOUTIQUES. GiGi New York occupies a middle/high position in the leather luxury handbag market. The growth of this six year old brand was fostered by an outsized social media presence gaining the company widespread brand recognition in highly competitive market. The company is now turning its attention to its brick and mortar opportunities commensurate with existing customers such as Wendy Foster, Julian Gold and Darien Sport Shop who actively carry our handbags.
Our domestic production capability allows us considerable latitude to working with demanding customers. This ability, combined with our strategic overseas relationships, uniquely positions us to deliver high value leather products in European leathers on shapes that never go out of style.
We are looking to hire multiple salespersons and will consider both independent and company applicants. It is not our expectation that one individual can cover both brands, but we are open to any discussion.
Our requirements include:
Minimum of 1-2 years' experience in outside sales to mid-tier and high-end specialty boutiques.
Able to work a flexible schedule including some evenings and weekends.
Willing to travel designated region for appointments, trade shows and in-store events.
Strong cold phone prospecting, presentation and closing skills.
Self-starter attitude with ability to work well independently.
Love of relationship selling with commitment to long term follow thru.
Responsibilities include but are not limited to:
Secure appointments with boutique buyers/owners and represent the brand in road appointments and regional trade shows.
Prospect and vet new stores assuring stores that are opened both meet the company's criteria for quality of store and that they are not in conflict with any existing stores.
Organize and maintain a schedule for calling on and following up with all customers to develop and retain business through superior customer service.
Provide National Sales Director with sales projections & goal targets including key account activity, sales forecasts, quotes, etc.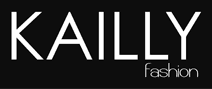 Kailly is an Italian women's clothing brand, specialized in knitwear.
Our company offers a product of good quality and in line with trends.
We are looking for sales agents who introduce us abroad for expandig our market.
TARGET CUSTOMERS
− chain stores
− showrooms
− boutiques
− department stores
WE OFFER
− the possibility to represent a new italian brand abroad
− samples available for representatives
− good negotiable sales commission