Hot Sales Opportunities for Independent Sales Reps and Manufacturers Reps
Featured Manufacturers, Suppliers, Distributors, and Service Providers
present their sales opportunities and new lines.
Click on the images and links in the ads to find out more about the Principal.

M-B Companies, Inc.
Pavement Marking Equipment Division
95 Blessing Drive | Muncy, PA 17756 | USA

About Us:
M-B Companies strives to give the world the safest highways by designing and manufacturing quality pavement marking equipment. The public, driving on the roads today, deserve and expect to have the clearest road markings available. As we look to the future highway systems of the world, we realize that only with innovative products will there be an economical way for governments and road marking contractors to supply the needs of ever growing road systems and increasing traffic on them. The driving public, no matter what age, relies on road markings to create a safe driving experience.
We Offer:
On site Product Training
Generous commissions
Marketing Materials
Engineering Support
Company support

Innnerlingua Translation Services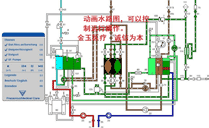 Innerlingua Translation Services is a company working with the internationalization of products and services for global markets. We help clients with services for localization/translation, international business inclusion. Currently, Innerlingua is trying to expand their marketing representatives by offering a very generous gross commission base structure.
If you have a well established existing relationship with any manufacturing field, you may be a good candidate. If you had experience working as a marketer on the translation/localization field, you may be the perfect match!
Manufacturing (automotive, robotics, heavy-duty equipment, electronic hardware, industrial equipment, energy, logistics, all fields in general.)
Legal (patents, international law, financial markets, contracts, human resources, international forensics, etc.)
Non-profits and Government (NGO's, federal, state and local agencies)
Technical writing (manuals, CAD, Solidworks file designs, desktop publishing), technology transfer
Live sciences (pharmaceutical, health care, scientific, etc.)
Information technology (website development and software internationalization development)
Media (foreign subtitling, dubbing, foreign content creation, copywriting)
Any company that works internationally is an opportunity to reach out.
Email: info@innerlingua.com or call us at 866-664-4182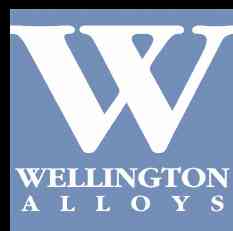 Our Target Markets: Steel Mills, Paper Mills, Power Plants, Cement Plants, Refineries, Mining (all types), Waste Water Treatment Plants. Maintenance and Machine Repair Contacts are helpful.
Our Product Lines: Alloys Steels, Wear Plates, High Strength Shafting, Wear Pipes, Fabrication and Machined Parts, etc.
Sales Opportunity:
Pay High Commission 10% of total sale
Territories exclusive
All quotes and leads given to that particular salesperson.