Hot Sales Opportunities for Independent Sales Reps and Manufacturers Reps
Featured Manufacturers, Suppliers, Distributors, and Service Providers
present their sales opportunities and new lines.
Click on the images and links in the ads to find out more about the Principal.
YOUTEX,INC
About Youtex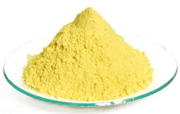 Our factory is located in Asia. Our products are used in a wide range of applications in the United States.
We are seeking sales representatives . They need to have experience of selling LEAD OXIDE YELLOW, RED LEAD OXIDE, LEAD NITRATE, LEAD SILICATE, CHROME YELLOW and MOLYBDATE RED.
We are willing a pay a commission for all sales and renewals. There is NO cap to commissions.
Training Provided: No real training required. The product is pretty easy to understand and we will gladly walk you through the sale process.
We are looking for reps that have relationships with the industry of glass, plastic, pigment, ceramic, paint, and gold mining.
THIS IS A 1099 COMMISSION ONLY SALES ROLE.
Job Types: Part-time, Contract, Commission
Billing cycle: Monthly
Sales cycle: Less than 90 days
Typical deal size: $100-249k
Sales environment(s): Home
Onboarding time: Less than 1 month

Our Product Lines
Pigment, colorant, lead salt, ceramic, glass rubber, plastics and gold mine.
Sales Opportunity
We will pay very high commissions of all sales and renewals .Qur product generate repeat business, you don't need take too much time to service the account.
We only require sales reps to bring in leads, We can close the sale by ourselves. you will save a lot time to follow the orders.
Email: Youtexusa@gmail.com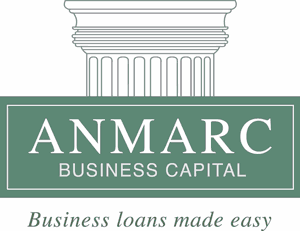 Target Customers
As a business capital company, lending to small to large businesses, any independently owned company is a potential customer regardless of size, industry or product they sell.
Product Lines
Business Loans for any reason including:
Accounts Receivable
Business Acquisition
Commercial Real Estate
Equipment Leasing/Purchase
Inventory Financing
Unsecured Business Lines of Credit
AND Many more!
Most businesses have a need for additional money at some point and you are positioned to offer them a solution for their need!
Sales Opportunity
Our company has the loan products to fit most business customer's needs. We have found that when banks and other lenders can't help, we can!
We do business across the Nation and your territory is exclusive
We pay a high commission of 20% of net fees
WE do all the work—you simply do a warm hand off connecting us with your business customer that would like a loan or a lease and we will do the rest-you will get paid when the loan funds. It's just that easy!
Seeking independent sales reps who have built solid relationships with their current accounts or can develop and maintain relationships with potential clients.
Very generous commission structure for a warm hand off!
www.anmarclending.com



We are looking for sales representatives who truly want to take ownership of this sales opportunity by connecting with any and everybody where toothbrushes are sold. In this $800,000,000 a year industry of manual toothbrushes, The Vertex Toothbrush is poised to become the next big step forward for both the consumer who will greatly appreciate an award winning, better than Oral-B toothbrush and the sales person who will be well-compensated for selling this patent approved, one-of-a-kind toothbrush.




AWARD WINNING
FOUR COLORS
BETTER THAN ORAL-B
SALES ON AMAZON