Hot Sales Opportunities for Independent Sales Reps and Manufacturers Reps
Featured Manufacturers, Suppliers, Distributors, and Service Providers
present their sales opportunities and new lines.
Click on the images and links in the ads to find out more about the Principal.
ASMOKE will provide:
• 5% Commission • Training
• Marketing Materials • Samples upon request
Contact us at:
ABOUT ASMOKE
ASMOKE is the industry's leading brand of quality wood pellet grill smokers. We created a completely unique, patented ASCA System™ within our grills that doesn't exist anywhere else on the world market. we changed the game because there's no reason to settle for the ordinary.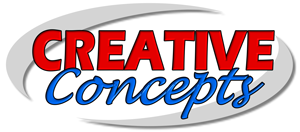 WE'RE HIRING!
We are seeking a self-motivated, experienced independent sales representative to sell our Consumer Products to Retailers, Pharmacies, Hospitals, and Discounters.
HIGH COMMISSION EARNING POTENTIAL
OUR PRODUCTS LINES: COOKWARE, LED LIGHTING, PERSONAL CARE, MEDICAL PRODUCTS
Licensees of World-Class Brands, Direct Manufacturer and Distributor since 40 years with offices and warehouses in China, Hong Kong, US, Canada, Europe.
Responsibilities:
Developing and maintaining strategic, long-term relationship with key accounts, researching key customers' needs and wants, ensuring timely delivery of products.
Sourcing new potential clients, analyzing key accounts metrics and generating new sales for the company.
Selling products and services using solid arguments to prospective customers
Performing cost-benefit analyses of existing and potential customers.
Highly skillful with knowledge in retail supply
Experience in negotiation skills, staying abreast with industry and market trends.
This is a great opportunity to work with a growing company that understands the value of speed to market, innovations, retail demands and consumer needs. If you think you have what it takes to succeed, please contact us!
Email: HR@CreativeConceptsMfg.net