Hot Sales Opportunities for Independent Sales Reps and Manufacturers Reps
Featured Manufacturers, Suppliers, Distributors, and Service Providers
present their sales opportunities and new lines.
Click on the images and links in the ads to find out more about the Principal.
Find Sales Reps in Your Industry By Clicking Here

LA CAPITALE IS A LEADING CANADIAN DISABILITY INSURANCE PROVIDER specializing in income replacement plans for the self-employed and small business owners.
WE ARE CURRENTLY EXPANDING in ONTARIO, CANADA and have outstanding full-time opportunities for Sales/Account Managers.
AS A SALES ACCOUNT MANAGER you will receive world class support to build your own business with unlimited growth earning potential and lifetime renewal income. Our comprehensive training program (financial assistance available during this initial stage), proven sales process and simplified product line will help you to achieve your maximum success. We are searching for highly motivated candidates who have:
A strong work ethic
Professional Integrity
Passion for working with clients
Must reside in Ontario, Canada
If you have the qualifications to take advantage of this challenging full-time opportunity with substantial financial rewards, please contact us. For more information or to contact, please view this member's profile.

SALES OPPORTUNITY: Top quality, professional grade, hair iron brand seeks highly motivated, dynamic sales professional. We are looking for someone skilled to help with bulk sales, liquidation. Generous Commissions offered.
HD PROFESSIONAL FLAT IRONS FEATURES:
. ULTRA PROFESSIONAL-GRADE MATERIALS AND DESIGN
. 1" and 1.25 INCH SMOOTH FLOATING CERAMIC TOURMALINE PARTICLE- COATED PLATES FOR EVEN HEATING AND SMOOTHER, SHINIER HAIR
. BUILT IN ION GENERATOR: SHOOTS ACTIVE IONS WHILE IN USE FOR FRIZZ- FREE. SMOOTH AND SLEEK HAIR.
. PERFECT FOR EXCEPTIONAL HANDLING OF ALL HAIR TYPES, FROM FINE TO THICK AND COARSE
. DUAL VOLTAGE FOR WORLDWIDE USE
Check out our website: www.hdprofessional.com.
For further information, please contact kalpana@hdprofessional.com

SALES OPPORTUNITY: World's premium Kinesiology Tape is looking for the best sales professionals to help establish distribution channels, bulk sales and growing the brand. High commissions offered.
What sets GoTape apart from the crowd, aside from the rigorous research and development, is the superior adhesive used on the tape, the highest grade materials used in manufacturing, and the most stringent quality control to ensure the most consistent and highest quality tape on the market. GoTape utilizes an advanced body adhesive that allows for comfortable wear and superior adhesion. GoTape is hypoallergenic and latex-free and reinforced with cotton fibers.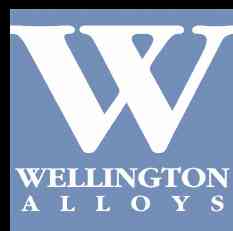 Our Target Markets: Steel Mills, Paper Mills, Power Plants, Cement Plants, Refineries, Mining (all types), Waste Water Treatment Plants. Maintenance and Machine Repair Contacts are helpful.
Our Product Lines: Alloys Steels, Wear Plates, High Strength Shafting, Wear Pipes, Fabrication and Machined Parts, etc.
Sales Opportunity:
Pay High Commission 10% of total sale
Territories exclusive
All quotes and leads given to that particular salesperson.

Finum North America Corp. (FNAC)
Finum Merchant (FM)

Finum North America Corp.
U.S. subsidiary of the German manufacturer
Riensch & Held GmbH
Seeking Sales Representatives and Commission Merchants
Finum North America Corp. is an internationally recognized company in the tea and coffee industry. Largely produced by its Germany based manufacturing facility in Hamburg, the company offers a wide range of unique accessories and brewers for tea and coffee under its own brand, finum®.
Along with new domestic warehousing and logistics channels, finum® is poised to grow its U.S. market share in the area of housewares for gourmet food, specialty tea and coffee with its many patented, award winning designed products (filters, brewers, grinders and glassware). Please visit finum.com to review our full range of products.
Finum North America Corp. is looking for sales reps and brand ambassadors from all regions of the United States to help expand our customer base. Our main target customers are:
Specialty housewares and grocery food stores
Coffee Roasters and coffee shops
Tea shops and tea houses
In addition to receiving a full sales commission, our sales reps can also engage in the Finum Merchant (FM) program. By using our automated online B2B ordering platform, FMs will earn distributor margins without the need to hold, or maintain any inventory.
Requirements
Relevant market experience and good knowledge of the housewares industry
Established customer base
References
Contact us by email if interested: america@finum.com