Hot Sales Opportunities for Independent Sales Reps and Manufacturers Reps
Featured Manufacturers, Suppliers, Distributors, and Service Providers
present their sales opportunities and new lines.
Click on the images and links in the ads to find out more about the Principal.
Animal Health (Veterinarians)
Rep Agencies Wanted

Juventix Regenerative Medical - Independent Sales Representative – 1099 commission-based job
Ideal opportunity for a REMOTE independent sales representative. Build a strong and stable career while having the opportunity to achieve your financial goals. This sales rep will be selling top of the line breakthrough FDA cleared Platelet-Rich-Plasma (PRP) devices, accessories, and supplies.
About Juventix Regenerative Medical
We are the only company that offers Platelet-Rich-Fibrin-Matrix (PRFM) processing solution while maintaining compliance with the US Food & Drug Administration's recent expanded guidelines on "Minimal Manipulation & Homologous Use". Our patented Plasma Bio-Incubator activates PRP utilizing only the application of hot and cold temperatures to modulate cellular metabolism and trigger the thrombin cascade without the introduction of an external chemical (calcium chloride) or hormone (bovine thrombin) to the autologous blood sample of the patient.
REQUIREMENTS
2+ years of medical experience preferred.
Existing book of "warm contacts" preferred but not necessary.
Ability to travel in your assigned territory
COMPENSATION
$80,000 - $250,000 commission
Avg. $16,000-$17,000 per-sale
Avg. $3,500+ monthly per-account
For any further questions, visit www.juventix.com or give us a call at (866) 693-4777 today.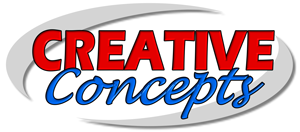 WE'RE HIRING!
We are seeking a self-motivated, experienced independent sales representative to sell our Consumer Products to Retailers, Pharmacies, Hospitals, and Discounters.
HIGH COMMISSION EARNING POTENTIAL
OUR PRODUCTS LINES: COOKWARE, LED LIGHTING, PERSONAL CARE, MEDICAL PRODUCTS
Licensees of World-Class Brands, Direct Manufacturer and Distributor since 40 years with offices and warehouses in China, Hong Kong, US, Canada, Europe.
Responsibilities:
Developing and maintaining strategic, long-term relationship with key accounts, researching key customers' needs and wants, ensuring timely delivery of products.
Sourcing new potential clients, analyzing key accounts metrics and generating new sales for the company.
Selling products and services using solid arguments to prospective customers
Performing cost-benefit analyses of existing and potential customers.
Highly skillful with knowledge in retail supply
Experience in negotiation skills, staying abreast with industry and market trends.
This is a great opportunity to work with a growing company that understands the value of speed to market, innovations, retail demands and consumer needs. If you think you have what it takes to succeed, please contact us!
Email: HR@CreativeConceptsMfg.net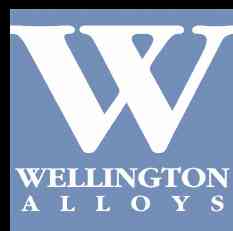 Our Target Markets: Steel Mills, Paper Mills, Power Plants, Cement Plants, Refineries, Mining (all types), Waste Water Treatment Plants. Maintenance and Machine Repair Contacts are helpful.
Our Product Lines: Alloys Steels, Wear Plates, High Strength Shafting, Wear Pipes, Fabrication and Machined Parts, etc.
Sales Opportunity:
Pay High Commission 10% of total sale
Territories exclusive
All quotes and leads given to that particular salesperson.