Sales Rep Management Services
"Let RepHunter manage your
Independent Sales Rep Force!

"
"Get a
Sales Accelerator

while you are building your
in-house sales management team."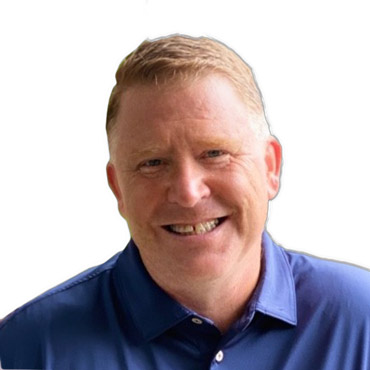 Outsource recruiting of your full-commission rep sales force
We solve the "ready-to-work-with-reps" problem
Sales reps' biggest complaint is that new companies do not have the training or sales materials the reps need in place at the time of hire. Our Training Resources for manufacturers and small to medium businesses help with this. Our sales rep management service takes care of hiring, training, and helps you to provide the proper sales materials.
With our sales force management expertise, you are free to concentrate on other areas of your business. We maximize the potential of your sales force.
After the start of service, RepHunter via its business relationship with RSG Sales, LLC will provide a Sales Management Plan. Josh Roberts of RSG Sales, LLC has recruited and managed independent sales reps for clients such as Maybelline and Jaipur Living.
Set up a call today!
Sales Rep Management Application
Register below and complete your RepHunter profile to apply for this plan.
Josh will contact you to review your plan options and tailor one to meet your needs.

Description of the Plan
After the Kickoff Meeting described below, RH will provide a Sales Management Plan including the Services described below.
This agreement is between the joint venture of RepHunter®, Inc., a Minnesota corporation ("RepHunter) and RSG Sales, LLC, a North Carolina Limited Liability Company ("RSG") (said joint venture herein referenced as "RH") and the RepHunter member logged in to a RepHunter profile, and clicking "I agree" below" ("Client"), each individually referred to herein as a "Party", and collectively as the "Parties". RH will provide a non-exclusive Sales Management Plan ("Services") to Client as described on this page commencing on the date of the Kickoff Meeting described on this page ("Start of Services").
Services
During the Service Period, RH will:
Provide a Sales Manager to manage your sales team.
Create a Sales Plan designed to achieve your goals.
Build your sales team.

As needed to meet the goals the Sales Plan, fill in any gaps in your sales team by professional searching, recruiting, and staffing of qualified sales representative candidates ("reps").
Provide assistance with the signing of sales rep candidates.

Ensure your sales team has the necessary tools for presentations.
Work directly with key accounts.
Participate in joint sales calls with reps.
Assist development of retail and customer pricing.
Assist development of your sales strategy.
Provide competitive awareness.
Provide weekly reporting
Additional features that may require additional fees and expenses:
Packaging Development
Provide specific sales training for reps
Attend Conferences and Trade Shows.
Additional administrative support not covered above.
Principal Review

Member #55663
"I have to tell you that you guys put together a PHENOMENAL website and service. I could not believe the amount of interest in our services and the serious minded individuals who responded. It is extremely refreshing and I was overwhelmed with responses and could not get to all of them! I will write a testimonial in my next email. I only needed three reps, and that is how many I hired through RepHunter. I will keep going as soon as I finish training these guys and having them produce, I will keep adding more and more reps so long as they are successful. This site is pure gold. Thank you again!"