For Principals – Use RepHunter to Look for Reps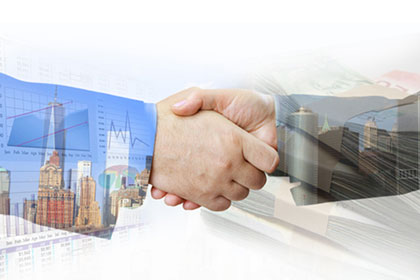 Find Sales Reps Quickly With RepHunter
RepHunter creates conversations between principals and independent sales representatives in the same industry.
RepHunter uses a unique profiling system to facilitate a Targeted Search using a manufacturer's specific requirements and our growing database of experienced Independent Sales Representative profiles.
RepHunter is more Cost-Effective in terms of time and money than placing ads and wading through an avalanche of resume responses.
The RepHunter Value Proposition
RepHunter is the most cost-effective way to find sales reps in your industry.
Consider the alternatives to RepHunter.net:
Hire Inside Sales Rep: USD $50,000 +
Agency Placement: USD $10,000 +
Nation-Wide Advertising: USD $5,000/Month
Newspaper, one major city: USD $1,000/Month
Online Job Board, one major city: USD $700/Month
Our subscription plans for companies needing reps are a fraction of the cost of these alternatives!
How RepHunter Works for Principals
Post Your Sales Opportunity – Your sales opportunity is posted live on our web site in the industry categories you select. Your opportunity is displayed anonymously without any of your personal contact information, protecting you from unwanted phone calls and spam.
Sales Reps Find You – Interested sales representatives submit a "Sales Representation Inquiry" to you via email. We will collect all such inquiries on your behalf until you are ready to subscribe.
Subscribe to Our Service – To view the contact information for our sales representatives, select one of our subscription plans. Once subscribed, you will receive rep profiles directly in your email and you will be able to view the complete history of your sales representation inquiries in your account.
Search our Database – Search thousands of sales reps actively seeking new lines and guaranteed to reply.
Respond to Sales Reps – When you receive a "Sales Representation Inquiry" from an interested sales representative, it will include the rep's name, industry experience, education, geographic location, personal contact information and more allowing you to respond directly to the sales representative at your convenience.
Update Your Profile – Increase your visibility, update your Product Lines, Target Markets, and Sales Opportunity descriptions regularly to find out what attracts the best candidates for you. You maintain full control of your sales opportunity profile at all times and can make changes to it 365 days per year.
Build your sales force in all of these industries: Agriculture, Beauty Supplies and Cosmetics, Furniture, Jewelry, Manufacturing, Wholesale to retail and big box stores, Mining, Utilities, Construction, OEM, Distributors, Retail, Transportation, Information, Finance, Insurance, Professional Management, Administrative & Support, Waste Management, Educational, Health Care & Hospitals, Medical Devices, Entertainment, Recreation, Hotel & Motel, Food & Restaurant, Public Administration and others.
Testimonial
Member #8255: "Thanks to your service, we now have enough reps to keep us busy for some time." – Jennel Lilienstein, Frontsiders, LLC"