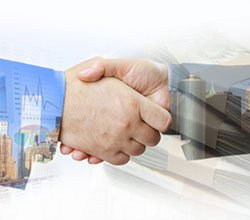 Dealing with independent sales reps has very profitable benefits. Independent reps can increase sales of your lines by giving them exposure to markets they might not see otherwise. Plus they can easily and quickly sell lines to customers with whom they have existing relationships. These are just a few of the benefits you, as a principal, can see from using a sales rep to sell your line.
However, sales managers need to be sure that the sales reps have everything they need to succeed in order to actually see any of these benefits. Sales reps do fail sometimes, and there are a lot of common reasons why they do. And ways to prevent failure.
1. Badly Defined Goals and Objectives. The biggest mistake you can make when first dealing with new independent sales reps is to not clearly define your goals and objectives. You need to make sure any sales reps you decide to work with have a clear understanding of what results you expect them to produce and any deadlines they need to meet. The best way to handle making these expectations is with a Letter of Intent. Essentially, you need to detail a contract that will define at the very least the quantifiable results they need to produce and the date by which they need to happen. You want your sales reps to have a clear understanding of these goals.
2. Failure to Communicate. Another huge mistake that you need to avoid is failure to communicate! It is incredibly important that you regularly be in contact with your sales reps. This is the opportunity for them to keep you abreast of any issues that arise and obtain any necessary information from you.
If your rep cannot communicate with you, they cannot optimally service your line. This will usually have the result of causing the rep to focus on their other lines over yours. To avoid this, make sure that your sales reps have the means to contact you when they need to and that you define definite times that you will communicate. Once again, this could be handled in the Letter of Intent. Clearly indicate in the letter the dates your sales rep is expected to contact you so you can make sure everything is in order. These mandated communication sessions are necessary, as sometimes your sales rep will not actively contact you without it being required of them.
3. Clear Path to Profitability. The biggest factor that WILL lead to failure of a rep is the failure to provide what every sales rep expects: the ability to make money on their lines, and to be paid accordingly.
In order to do this, you need to ensure first and foremost that your line is marketable. It may sound blunt to put it out there, but if a sales rep does not believe your line will sell, THEY WON'T TAKE IT. You need to ensure your line is a finished product that is actually ready for sale, and is being targeted at the right markets. Sales reps can help you with this, but they need to be interested in the line to actually want to.
Once this is covered, you need to make sure that you are handling commission rates appropriately. Basically, you need to make sure that you are paying an appropriate percentage of sales, be it on the gross profit or sales price. If your sales rep isn't being paid enough commission on your lines, they won't have motivation to sell them. Likewise if you pay too much, your company can lose money and often be severely hurt. For more information on commissions, see my other article titled "Determining Commissions for Independent Sales Reps."
These are the top 3 of the 10 ways working with independent reps can fail. For more information on getting the best efforts from your outsourced sales force as well as seven key areas to assess, get your company's profile on RepHunter and utilize our resource pages of tips, industry experts' blog articles and free eguide RepHunter's Guide to Independent Sales Reps.