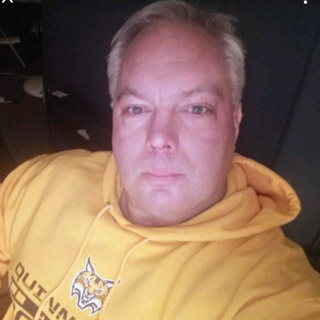 The US is now over 3 weeks into the Coronavirus outbreak. Plenty of information on how this is affecting our individual and personal lives, yet how is it affecting the Independent Rep Industry? Since we talk with hundreds of reps and principals every week, we are seeing some definite trends taking place.
There are many obvious changes, with workplaces being shut down. Most people now working out of home offices. This doesn't affect the rep side of the industry too badly as many reps worked out of their homes in the first place. There are some strong agencies which are being affected, yet it's not a driving factor.
Then we have the personal changes of both spouses now working at home alongside their kids whose schools have closed. Again, this has affected productivity a bit, yet after a week or so it seems most folks have settled into the new normal and are getting on with business.
The most significant change is the inability to make in-person sales calls. This is affecting every aspect of the industry. Regardless if it is a product which needs to be demo'd or a service which needs to be properly explained, those days are gone and from what we hear it could be quite a while before they come back.
With many decision makers working from their home and the companies who are open and operating having "no outsider" policies it does upend things a bit. Samples are being left in outer lobbies, presentations are being done online, yet it is not the same as looking that decision maker in the eye. The issue is this has the potential of being a more long-term situation. Even when "stay at home" restrictions are done, many companies may stick with this policy for 2020.
The benefits or drawbacks of this change can be argued either way. I believe this can benefit the Independent Rep Industry. Independent Reps already have many of the necessary connections. When they send an email or Fed Ex a sample to a decision maker they know and have worked with in the past, it carries much more weight than an inside rep attempting to cold call their way in. Independent Reps also know the buying process for many of their accounts, which in many cases is more important than anything. They can tell if a supplier needs to be set up as an official vendor, how the process works, who and how the final decisions are made. Again, not something a rep attempting to cold call can discover easily, especially in the new world.
The changes also mean that reps may be carrying more lines than usual. With overall business being down, reps will have to pick up additional lines which complement their book of business to offset the difference. None of this is a negative: of course we will be all working harder than ever to regain the market that once was, yet it is very doable and very possible for all parties who participate in the Independent Rep world.
Principals, you will need to understand that the reps will need more quality digital tools in order to make proper presentations. Reps will need to understand the necessity of being trained on these tools to get the most productivity out of them. Yet with everyone understanding the situation and adapting their game plans accordingly, the Independent Rep Industry should be one of the first ones up running and productive. Keep an open mind, be open to new ideas, and we'll all come out stronger than we went in.
If you have any questions or comments feel free to reach out to post your comment below or communicate directly to me at: tom@rephunter.net. Be safe everyone!
Tom Metsa
tom@rephunter.net