Expert Sales Rep Advice: Outsource Your Selling!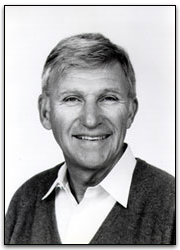 Bob Reiss, one of our contributors, is a retired successful sales rep who is moving into his next career of "preaching the gospel" of using independent sales reps.
Bob is more than just a veteran sales rep – his work is featured in a case study in the Harvard Business Review, he's taught in MBA programs, and given many talks around the country. Now Bob is making a free ebook offer to all who are interested in hiring or being independent sales reps.
Bob's perspective is this: "In my talks over the last 30 years to Entrepreneurship MBA classes, my 14 years as a national Sales Rep and my 16 start-ups, I've been struck by the almost total lack of teaching of selling, without which there would be no customers. Also, the lack of emphasis in existing businesses on this vital function.
"Start-ups and many small businesses cannot afford a quality Sales force. The solution is simple: Outsource the selling function with Sales Reps. My free e-book titled Sales Reps goes into detail of what they do, their value, how to find and work with them, etc. with only a variable cost to you."
Get Your Free Copy of Sales Reps Ebook by Bob Reiss
This short e-book has been selling on Amazon, but now is being offered to anyone who can benefit from Bob's knowledge and insights.
Here is how you can quickly get your copy:
Go to www.bootstrapping101.com.
Scroll down the page and click on the red rectangular box, and you will immediately get your book.
No sign-up or passwords required.
Pass this on to those you feel can benefit While on Bob's website, check out the wealth of information in his 125+ articles written about issues confronting entrepreneurs.
Here is the link to the article in HBS magazine on one of Bob's ventures that relied heavily on Sales Reps for its success: http://www.bootstrapping101.com/trivial-matter/
Bob Reiss
Bob Reiss was a national manufacturers' representative for 14 years before changing his business model and becoming a manufacturer who sold through manufacturers' reps. He has been involved in 16 start-ups and one of his companies was named to the Inc. 500 list of America's fastest-growing companies for three years in a row. A native of Brooklyn, New York, he is a graduate of Columbia University and Harvard Business School. An army veteran, he is the author of Bootstrapping 101 — Tips to Build Your Business With Limited Cash and Free Outside Help and Sales Reps, both available now on Amazon.com. His website contains a large free blog archive of issues that confront Entrepreneurs.  www.bootstrapping101.com