The independent rep world is slowly getting back to normal. There are some significant changes, in that many reps still cannot make live sales calls. They need to rely on phone, email and text to communicate with the decision makers. Yet contact rates are increasing, reps are searching for new lines and principals are searching for new reps.
The fact that reps cannot make live sales calls does present a significant opportunity for independent reps. Because independent reps carry several lines and already have existing relationships with decision makers, the decision makers are much more likely to respond to their emails, calls, and texts. Especially if introducing a completely new product or service.
Retail is still a bit tricky, as we've seen reports of orders being placed and shipped, yet retailers holding back payment beyond normal terms. That is something that needs to be watched and followed closely with every retail order.
We've also seen a trend where companies who have traditionally utilized W2 "salary" reps, are now building out a portion of their sales teams with independent reps. This is a trend we expect to expand as more salary reps become independents; cmpany sales figures have taken a hit due to COVID-19 and they need to make up the difference.
I'm not saying all is past us, and things are 100% normal, yet we are seeing a return to normal business practices. Just the new business practices are a bit different than they were a few months ago.
Any questions or comments: tom@repunter.net
Tom Metsa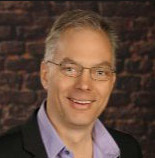 tom@rephunter.net
414.241.6984