The Independent Rep industry continues to grow along all business segments and is expected to hit new highs in the next 3-5 years. Many companies have heard of Independent Rep/Full commission reps yet are not sure if they would be a good fit for their organization.
The key to a good Independent Rep or Rep Agency is that they already have the connections into certain businesses which could be a potential customer of yours. Therefore, those connections are of significant value and just about any business in any industry can benefit to having immediate connections to key decision makers within their prospect pool.
The key I always look for is, "is the company Rep Ready"? Meaning is your company in a position to support an Independent Rep or Rep Team. Even though the Rep is Independent and has inside connections, they still need tools and a support system if they are to be successful. A few things the rep will absolutely need:
Quality website
Quality Sales Support tools.
Training – Either online or in person.
If product based, samples.
If service or tech based, inside technical support.
If tech based, online demo for clients.
Method to track sales and commissions.
A specific inside manager and sales support for questions, concerns and issues.
A regular communication schedule to help them stay on top of changes, positive new accounts being opened, normal business communication.
If your company is in a position to support the Independent Rep, and you do a quality search to find an experienced, well connected Rep, you will find success with the Independent Rep Sales Model.
If ever any questions, just email me at:tom@rephunter.net.
Tom Metsa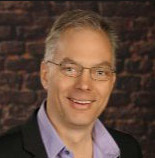 tom@rephunter.net