View Profile:Principal# 8379
Principal 8379 is not active for one of the following reasons:
The member has found all the Independent Sales Reps they need at this time.
The Principal has requested that their profile be hidden or inactivated while they process existing contacts.
That user is not an active Principal.
The ID does not exist.
Some Testimonials from our members
Principal Member #26890: "I found some more great reps to help us take our business to the next level. There's always a few that don't work out for one reason or another, but it IS a "numbers game". My only disappointment is that sometimes I find multiple great reps for a certain territory and can't hire them all!" - Susan Kraft, Kraftworks Studio

Principal Member #15577: "We have set up the required reps in the territories we were seeking, and want to thank you for your wonderful website product." - David Synchyshyn, Gillis Quarries, Ltd.

Rep Member #69014: "I wanted to find a new product line that offered recurring revenues, strong commissions and a protected sales territory. I found it on RepHunter in less than two hours. Within 24 hours I had spoken with the CEO who had posted the position on RepHunter. Within 48 hours we had signed agreements in place, and it's "off to sales races" for me. My RepHunter experience has been truly amazing." - Gary Lux, Cold Mountain Infrared, LLC

Principal Member #58977: "I will certainly recommend Rephunter to a business owner who is looking for an independent rep to handle his or her products or services or to someone looking to become an independent rep." - June LaGreen, The LaGreen Company

Rep Member #38527: "Jeff's company RepHunter, Inc. is an innovative and user friendly resource for independent sales representatives and companies in need of sales reps. I find the web site user friendy and the Monday updates very useful. They respond quickly and professionally to any inquiry. I am pleased to be doing business with Jeff and RepHunter, Inc. and look forward to a long relationship." - Tom Deveny, Sales Rep

Principal Member #38646: "Thank You all for the great service. With your help my business has vaulted in the last 30 days. I'm now talking to 20 reps that want to take on my line. I'm suspending the service for now so I can organize and keep it all straight. I know because of you guys my business is going to explode in the next few months. Thank You for all your help and for the wonderful personal service when I call with a question." - Eric Rhoten, Dave's Signs

Principal Member #13766: "Your website has been wonderful and we were able to find all the reps we need at the moment! We will remember you in the future! ... The best rep website I have ever been to! Your prices are VERY reasonable and the vast amount of reps that you offer in your datebase has helped to increase my business and I would reccomend you to anyone!" - Art Smith, Arbor Valley Flooring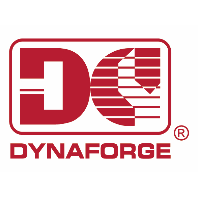 Principal Member #82276: "Your service is great and I'm happy with the result. The problem I have is that I need some more time to prepare for next year's product line, so I need to temporarily suspend my account, and will come back and re-subscribe after several months." - Jason Zhang, DynaForge

Rep Member #17522: "I have successfully acquired 3 awesome lines." - Priscilla Mitchell, Sales Rep

Principal Member #8885: "We had a wonderful experience. Should we have additional needs for reps we will definitely be back. Thanks again for your service!" - Tracy Nagy, Distinctive Features, LLC

Principal Member #24102: "We all at MCM Marketing want you to know how productive our subscription to RepHunter has become for us. Indeed, over the last month we have met scores of highly qualified sales representatives and are now concluding all the arrangements with a significant number of them to bring them into our company.

Thank you for your help and guidance in the early days, when we were still new to RepHunter." - Joe Sewald, MCM Marketing

Principal Member #70057: "We had great results and will surely be back as soon as we need. Awesome tool. It is all true. It worked out great for us. The tool is awesome and your (you) customer service is really good." - Rafael Rohden, Twisti Group

Principal Member #28533: "I have so many reps I'm trying to set up from just a one month subscription that I need to catch up before looking for more! I am very pleased with RepHunter.net!
" - Kelli Clough, My Lullabug

Principal Member #16378: "RepHunter has been great. I intend to renew later this month." - Randy Mudarri, Metamorphosis East, Inc.

Principal Member #7934: "We have already signed up seventeen reps." - Jim Gilligan, Fabricmate

Rep Member #18176: "I found your site to be one of the best online sites for potential clients. I thank you for your time and accessibility to so many products." - Tru Welborn, Sales Rep

Principal Member #16798: "We are very happy with your service, and your user-friendly website. We have many interested Reps to follow-up with, after only 1 month." - Ed Cassidy, CASSCO

Principal Member #26890: "I'm so glad that you have created this service for both reps and manufacturers. I have found some really great reps over the years ... through RepHunter and access to your data base has been integral to the process of growing our business. As always, a great service!! Thank you!" - Susan Kraft, Kraftworks Studio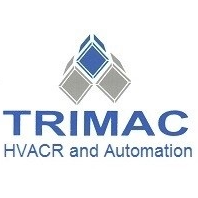 Principal Member #79486: "I had good success with Rephunter because in a short time frame we were able to appoint some reps. We will be going on holiday during Christmas. If we need to communicate with more reps in the future we will come back." - Krish Saxena, Trimac, Inc

Principal Member #27851: "Thanks for your time and we enjoyed using Rep Hunter. Should we have a need in the future for this type of service again, we will definitely use your website." - Carrie Lennox, Sourcetec Industries

© Copyright 2001-2019 RepHunter, Inc. All Rights Reserved.