View Profile:Principal# 8379
Principal 8379 is not active for one of the following reasons:
The member has found all the Independent Sales Reps they need at this time.
The Principal has requested that their profile be hidden or inactivated while they process existing contacts.
That user is not an active Principal.
The ID does not exist.
Some Testimonials from our members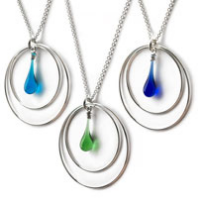 Principal Member #75027: "I got a great response from the reps I contacted and who contacted me. I am currently on-boarding 6+ reps!" - Tawny Reynolds, Sundrop Jewelry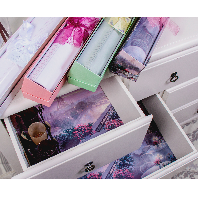 Principal Member #57648: "Great website. Will be back on when needed." - Andrew Gordon, Scentennials Products Inc

Principal Member #32977: "Brenda, your website is amazing and I find myself after being on it for just a few weeks overwhelmed by the responses/results. I may need to put a hold on my account again as I literally can't keep up with the requests. This is the 2nd time I have had to cancel because of overwhelming responses from your website. With Rephunter, you get much more than you pay for and I thought I would subscribe longer than 1 month this time but as I said, 'It works!'" - Jerry Erickson, Advanced Mobile Power Solutions

Principal Member #24809: "Thank you for your great service. I have been quite successful at accomplishing what I wanted to through RepHunter. Two months ago, I set out to add one or possibly two new reps. Actually I have already added two new ones and I am continuing a dialogue with and may bring on board two others that are actually a bonus over my original plan. I was a little skeptical at first but now I am convinced. It works." - Ken Jehle, Midwest Rubber Co.

Rep Member #68841: "I have been totally impressed with your Site and the 3 Responses I have already received, and will be signing a Rep Agreement with one!" - Eleanor Grande, EJ Grande & Associates

Principal Member #45718: "RepHunter.net is fabulous! Their site, and service, is top-notch, straightforward, reliable and trustworthy. I wholeheartedly recommend RepHunter." - Julie McLellan-Mariano, GrievingMourningGrowing, LLC

Principal Member #23134: "We do not wish to renew our active status on the rephunter website effective at the end of the current time period. We have so many reps to train and further screen that pursuing more at this time would be counter productive. After we have trained the current team, we will return to rephunter as an active participant.

Just as a note for you, we have found rephunter.net to be the most helpful and productive recruiting tool that I have ever used. It has been a pleasure using this tool, including the very user-friendly software, and with dealing with you and the others at rephunter." - Bob Worth, Imark Industries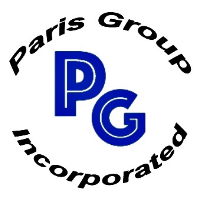 Principal Member #71179: "Thanks Brenda for being patient as we learned the "ropes" in looking for reps. And also for simply doing everything you said or your website said it was going to do. Because in this day and age, sadly that doesn't happen often enough. Appreciate it, as it has been rewarding!" - Eric Partanen, Paris Group Inc.

Principal Member #72222: "Thank you for this service. It is really quite genius and user friendly. I found it very effective to communicate efficiently with others. It did get us on the right path." - Randy Kinnison, Visualign, LLC

Rep Member #44291: "All Points Industrial loves the service rephunter.net provides for helping our group find new quality lines for our clients." - Mark W. Hunt, All Points Industrial LLC

Principal Member #7250: "We got lots of responses and were very happy with your service." - Thorn Mead, Pootatuck Corporation

Principal Member #55883: "Need to place on hold for now....all rep positions are full." - Jan Hand, Recherche Furnishings, Inc.

Principal Member #80488: "I wanted to say thank you I have made accounts with a few good reps with your service. Thank you!" - Abby Camarota A. Camarota Designs

Rep Member #69014: "I wanted to find a new product line that offered recurring revenues, strong commissions and a protected sales territory. I found it on RepHunter in less than two hours. Within 24 hours I had spoken with the CEO who had posted the position on RepHunter. Within 48 hours we had signed agreements in place, and it's "off to sales races" for me. My RepHunter experience has been truly amazing." - Gary Lux, Cold Mountain Infrared, LLC

Principal Member #59517: "We have some reps we are working with; want to hold off bring any more on at this time. We will be back." - Joe Soprano, CGI Sports Memories, Inc.

Rep Member #53174: "I am pretty happy with this web site. I think RepHunter is great! I have picked up a few new lines, very quickly! I am very excited to get out on the trail and show off my lines to my contacts! Thank you for making your web site! It sure worked for me! :)" - Dawn Dosch, Sales Rep

Principal Member #8378: "We have obtained four new Sales Reps and are working on signing on a fifth. We are all set for now, so I would like to put our monthly listing on hold until we need to do it again." - Bill Parrish, Industrial Transfer and Storage, Inc.

Principal Member #38646: "Thank You all for the great service. With your help my business has vaulted in the last 30 days. I'm now talking to 20 reps that want to take on my line. I'm suspending the service for now so I can organize and keep it all straight. I know because of you guys my business is going to explode in the next few months. Thank You for all your help and for the wonderful personal service when I call with a question." - Eric Rhoten, Dave's Signs

Rep Member #9302: "Very good service. We are really happy with the layout of the web site--the whole nine yards." - Michael DiLeo, Sales Rep

Principal Member #16798: "We are very happy with your service, and your user-friendly website. We have many interested Reps to follow-up with, after only 1 month." - Ed Cassidy, CASSCO

© Copyright 2001-2019 RepHunter, Inc. All Rights Reserved.