View Profile:Principal# 8379
Principal 8379 is not active for one of the following reasons:
The member has found all the Independent Sales Reps they need at this time.
The Principal has requested that their profile be hidden or inactivated while they process existing contacts.
That user is not an active Principal.
The ID does not exist.
Some Testimonials from our members
Principal Member #39018: "This is a wonderful website/service and I will certainly pass the link along to anyone I think could benefit from it. We have made contact with several reps and have had much success. What a wonderful service!" - Melissa Wright, Bamboo Bebe

Principal Member #16305: "You folks continue to earn our respect in the manner in which you do business. You are the best thing going in filling rep positions and I thank you so much for the level of professionalism you bring to the table. It is unmatched. You have allowed a small company the opportunity to compete with the big boys in the talent search for qualified reps." - Martha Martin, Foam Tech and Door Tech

Principal Member #12300: "So far your service is working really well for me. To my surprise, I have gotten more contacts from reps looking for new lines than I have from contacting reps, although that is working as well." - Mike Schatzki, Negotiation Dynamics

Principal Member #69907: "Rephunter has been an extremely effective tool to reach the reps I need for our business." - Glenn Tamir, Pegasus Medical Concepts

Rep Member #7718: "I have been very pleased with your site and all the contacts I am receiving. Keep up the good work." - Ron Hoover, Sales Rep

Principal Member #6395: "Matt & Jeff, I have tried your service and am very pleased with the results. At this time I want to extend the service to the 6 month level. Please use the existing charge info to change my status to a Charter Subscription. Thank you." - Seth Frielich, North American Sales Manager, Unitronics Inc.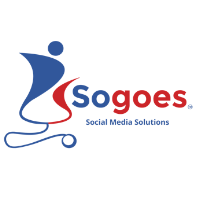 Principal Member #75585: "RepHunter works! Brenda was wonderful in helping set up our account and helping us get started. Just in a few weeks now, we have our first sales rep signed and selling our Sogoes healthcare Social Media Software Services. A good Match ... a proven sales opportunity with monthly residuals and a qualified sales rep who immediately got the power Sogoes and Social Media relationship out-reach in the Healthcare market. Where there is a way, there are sales reps on RepHunter to make it happen!" - David J. Morgan, Sogoes, LLC

Principal Member #15762: "The success our company has seen since we began using RepHunter has been one step short of phenomenal! We have had more success finding and signing on reps than we ever thought possible. Our business is exploding! We would proudly support and endorse RepHunter. We feel RepHunter has been "THE" major part of our success. If you are looking for reps to help build your business ... you have come to the right place! Thanks RepHunter!" - Bruce Shedden, Innovative Medical Designs

Rep Member #30681: "RepHunter has provided us with amazing product lines and great success! Making more money now than ever!" - Samantha Brown, AmericaLinx Company

Principal Member #5241: "RepHunter.net: When I went searching for an avenue to find Sales Reps on the internet I was dreaming of a good way. This website even surpassed my wildest imagination. I love it and it is working great. This is the power of the internet at its finest." - Tom, Kelly Inventory LLP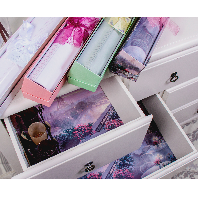 Principal Member #57648: "Great website. Will be back on when needed." - Andrew Gordon, Scentennials Products Inc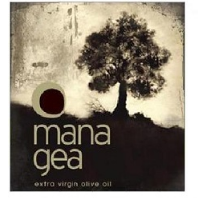 Principal Member #69474: "I have made contacts with most of the Gourmet food and Grocery food reps in your portfolio. I need a bit of time to work with the ones we have contacted before adding anymore! Great service ! Will be back next month !" - Lionel Chaulet, Mana Gea

Principal Member #65763: "Love your service; will be back. I think this is a good website for people looking to expand." - David Dodson, EZ Dog Walker

Principal Member #58931: "Great program, will be back!" - Jerry Greenstein, Wholesale Banners Online

Principal Member #8786: "I have 4 signed agreements from reps who have contacted me thru your site. I am content with the huge workload I have at this time. I anticipate getting back into your site and getting more reps once I get everything here moving along and under control. I will contact you in a few months. Thanks for the prompt service, great site for finding reps!" - Mitch Awad, Ecolad Corporation

Rep Member #14240: "Rep hunter is fantastic. In all my years of being a rep (29) this is the very best organization I have ever seen as a positive influence in assisting reps. You have it totally organized and professionally managed." - Fred A. Zohlman, Sales Rep

Rep Member #34685: "I can tell you how important RepHunter has been to me. Thank God it's around. I've been sales for 35 years and since working with RepHunter everything has changed for the better. I've been able to expand my operation and increase my income. Many opportunities exist with the RepHunter website. They have given me the opportunity to expand and diversify. The follow up on the program by Brenda has been excellant as sometimes we get in a rut and need some help, and she has been great for that." - Richard Ventresca, Sales Rep

Principal Member #70057: "We had great results and will surely be back as soon as we need. Awesome tool. It is all true. It worked out great for us. The tool is awesome and your (you) customer service is really good." - Rafael Rohden, Twisti Group

Rep Member #27866: "If you are searching for a Sales opportunity, I highly recommend RepHunter.net



I have been a member of RepHunter for over 5 years. They are my go-to provider whenever I am searching for the latest and greatest in Medical Sales opportunities. Their opportunities are fresh and focused. Their website is very user friendly.



Salespeople know that service is paramount. For the past five years, Brenda Sorensen has been my Service Rep. She is wonderful! She is both professional and kind. She always treats my questions and requests with a sense of urgency. This point is important because with most Independent Sales people, timing is everything. Thank you, thank you, Brenda.



If you are searching for Sales Opportunities, you will find them at RepHunter.net" - Jan Estes, Sales Consultant

Principal Member #50402: "This site is ABSOLUTELY AMAZING! I have contacted and placed reps in several locations throughout the US. However, I would like to cancel my subscription now. I'll be back soon. " - Jamel Bullock, DeKel Fashions

© Copyright 2001-2019 RepHunter, Inc. All Rights Reserved.