View Profile:Principal# 37482
Principal 37482 is not active for one of the following reasons:
The member has found all the Independent Sales Reps they need at this time.
The Principal has requested that their profile be hidden or inactivated while they process existing contacts.
That user is not an active Principal.
The ID does not exist.
Some Testimonials from our members
Principal Member #66278: "Excellent Website. Totally Surprised Me. Thank you so much for helping me jump the gap!" - Jayson Buckingham, AquaGlow LED

Principal Member #73316: "Brenda--first day had a lot of action. We contracted Louis F. for PA, MD, DL; has 5 reps. I got my money's worth in one day! Thank you for talking me into RepHunter." - Jerry Ayers, Sally's Garden Throws

Principal Member #12300: "So far your service is working really well for me. To my surprise, I have gotten more contacts from reps looking for new lines than I have from contacting reps, although that is working as well." - Mike Schatzki, Negotiation Dynamics

Principal Member #65256: "This service has been and continues to be great for our needs. We have now placed 10 reps in just over 2 months! We are focusing on these placements for a few months and will then be back to engage additional sales reps." - David Humphrey, T3 Enterprises, LLC

Click here to view this member's website.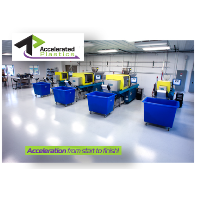 Principal Member #70779: "Thank you for all of assistance over the past two months. You have been great. Your service has been a great method to connect with the representatives that we were looking for. Your service was invaluable in researching and placing representatives in our target areas throughout the United States. We intend to use your service again if the situation requires it. Your site was user friendly and very easy to navigate. I would highly recommend your service to any organization looking for representatives. Check out my comments on the cancellation page of your site, I gave you a huge thumbs up!!! Again, thank you personally for all the help that you had given me. Seriously, your patience and direction made it easy for me to navigate through your site. Take care Brenda and I hope that we cross paths again! Thank you!" - Ken Heintz, Accelerated Plastics

Rep Member #8379: "In my opinion, you have the best rep site on the Web." - Kevin Kelly, Sales Rep

Principal Member #9563: "I have found more agents that I expected. I find your site best among few I have found on US market." - Michal Hernik, Cersanit SA

Principal Member #10789: "Finished my current project. Very happy. New contract coming to help another OEM find reps." - Steve Enes, Simcona Electronics

Principal Member #26890: "I'm so glad that you have created this service for both reps and manufacturers. I have found some really great reps over the years ... through RepHunter and access to your data base has been integral to the process of growing our business. As always, a great service!! Thank you!" - Susan Kraft, Kraftworks Studio

Principal Member #8885: "We had a wonderful experience. Should we have additional needs for reps we will definitely be back. Thanks again for your service!" - Tracy Nagy, Distinctive Features, LLC

Principal Member #33212: "I'm impressed with the professional way REPHunter conducts its business. If I have another ocassion to look for reps you'll be the first company I will contact. Thank you." - Bruce Walborn, Graham Stamping Co.

Principal Member #42295: "I made great contacts with major sales reps across the USA and was able to expand our product lines. I would highly recommend using RepHunter as a tool to reach many quality distributors and salesmen." - Ho Pham, Real Fish Bait Company LLC

Principal Member #4409: "Matt & Jeff, This is a letter to say "Thank you" for providing such a valuable tool as RepHunter.net. It has provided us with an ongoing source for independent reps as we continue to grow our business. Since May, we have signed on over 30 Independent Reps across the US. We also found the reps have helped us to improve our service and increase market penetration. I would recommend RepHunter.net to anyone who wants to build a dynamic and talented independent sales force. Thanks again guys for your innovative approach to finding sales reps. Kind Regards." - Tedd Howsare, Dir of Sales & Marketing, PharmaLink, Inc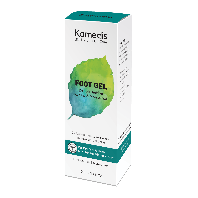 Principal Member #73664: "I had some success and I am happy with your service. For now I achieved my goals. Will be back." - Roni Kramer, Kamedis

Principal Member #11952: "I am so glad to have found the Rephunter service. Since joining last month, we have placed 13 new reps! Rephunter is a great resource and I would recommend it to anyone looking for reps. It is well worth the subscription cost." - Lisha Vines, Creative Enterprises

Principal Member #17062: "Rephunter has done the job as promised. We have acquired the desired amount of reps in the desired territories ... definitely gave us a return on our minimal investment. We look forward to working with you in the future." - Nick Joannides, Maui Babe

Principal Member #27894: "RepHunter worked so well, that we filled our available spots for at least the next several months! It worked better than the newspaper want ads we ran and job board ads on the internet. It saved us hundreds of dollars." - Rosemary Andersen, Andersen Flaps Incorporated

Principal Member #15704: "I think your service is great! Your responsiveness to my needs has been terrific. I am a very conscientious user, of your service, and have followed up on your leads, and it has produced some results." - Ruth Hackett, Port Florelle Designs

Principal Member #31917: "Brenda, I thank you and RepHunter.net for a terrific month. We have experienced some great contacts and would be thrilled to provide the following testimonial: we joined RepHunter.net and within 48 hours had made contact with some fantastic people who we know will assist us in bringing our Boca Beth bilingual fun products into stores, schools and other institutions across the country and beyond! There is no way that as a two-person operation we could ever bring this type of exposure to established accounts in such a short amount of time. Thank you RepHunter for a fantastic and affordable opportunity to grow in sales and exposure." - Beth Butler, President Boca Beth Program

Principal Member #7615: "I have found this service highly valuable, have identified 20-25 solid reps. Thanks for a great service!" - Dick Meloy, Diversified Products Company

© Copyright 2001-2018 RepHunter, Inc. All Rights Reserved.