View Profile:Principal# 37482
Principal 37482 is not active for one of the following reasons:
The member has found all the Independent Sales Reps they need at this time.
The Principal has requested that their profile be hidden or inactivated while they process existing contacts.
That user is not an active Principal.
The ID does not exist.
Some Testimonials from our members
Principal Member #27851: "Thanks for your time and we enjoyed using Rep Hunter. Should we have a need in the future for this type of service again, we will definitely use your website." - Carrie Lennox, Sourcetec Industries

Principal Member #64083: "We have appointed several reps and now we will be busy training them and getting them started. We will come back when we need to cover more territories. Thanks." - Rakesh Govind, PRD Tech, Inc

Principal Member #8877: "Thank you for your service. It has been a great help." - Chris Mayher, Mayher Industrial Tooling, Inc.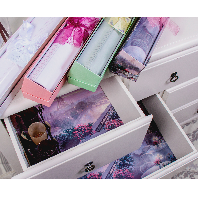 Principal Member #57648: "Great website. Will be back on when needed." - Andrew Gordon, Scentennials Products Inc

Principal Member #71509: "I currently am working with 3 reps!! I'm going to work with these reps, then when I get ready for more, I'll be back!! Thanks!!" - Rosanne Hodges, Archer & Cove

Principal Member #73316: "Brenda--first day had a lot of action. We contracted Louis F. for PA, MD, DL; has 5 reps. I got my money's worth in one day! Thank you for talking me into RepHunter." - Jerry Ayers, Sally's Garden Throws

Principal Member #7250: "We got lots of responses and were very happy with your service." - Thorn Mead, Pootatuck Corporation

Rep Member #10331: "I just stumbled onto your site. It is awesome, I'm very Impressed! I've already received two phone calls from manufacturers!" - L. Spagnolo, Territory Manager

Rep Member #15734: "I have been very pleased with the quality of products and manufacturers that I have been able to contact through your listing. Your service is indeed a valuable source for reps." - Joel Tumale, Sales Rep

Principal Member #8885: "We had a wonderful experience. Should we have additional needs for reps we will definitely be back. Thanks again for your service!" - Tracy Nagy, Distinctive Features, LLC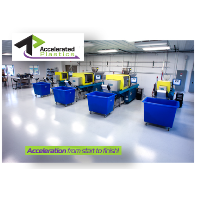 Principal Member #70779: "I wanted to thank you again for all of your assistance yesterday in getting me started with RepHunter. As a result of your help, today I have been involved with my search and responding back to the potential Reps that contacted me. In fact, I have been in communication with three already! The more I work with the site, the more comfortable I am navigating through it. Thank you, again Brenda. I really appreciate the time (and patience) that you had given me!" - Ken Heintz, Accelerated Plastics

Principal Member #71395: "Your program is amazing and has helped us reach out to numerous reps. We will be back when it is required." - Matthew Mc Mullen, Jamboo Headphones

Rep Member #11577: "As an independent rep looking for additional lines to carry, I just want to say I think your service is great. Thank you. I will recommend your service to all my contacts." - Michael J. Mucaria

Principal Member #64429: "Great service. You delivered what you promised at the cost communicated. Very great service/support from Brenda!" - Ken Brzozowski, Transco Railway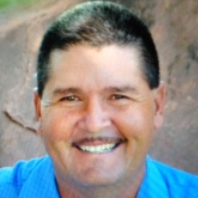 Principal Member #71717: "I was truly skeptical that this service would work, but I took the gamble and tried it out. Wow, this really helped us connect with possible sales reps. It happened within a couple weeks and we are moving on to next steps with a rep we really believe can move our product forward. I would be remiss if I also didn't comment on the outstanding customer service that RepHunter provided. I would highly recommend this service to anyone trying to connect with reputable sales agents. And I can't thank you enough for always following up with an e-mail." - Michael Sanchez, Mobile Sno Pro

Principal Member #6395: "Matt & Jeff, I have tried your service and am very pleased with the results. At this time I want to extend the service to the 6 month level. Please use the existing charge info to change my status to a Charter Subscription. Thank you." - Seth Frielich, North American Sales Manager, Unitronics Inc.

Rep Member #39046: "Fabulous---I have wanted to change my field to medical, for some time..Trade shows..travel expenses---hours at the libary or internet--But, with Rep Hunter---NO EXPENSE--and everything just fit perfectly, such little effort and magnificent results!!!! Brenda is Great!!!!" - Mel Polunsky, Sales Rep

Principal Member #70688: "We have been pleasently surpised by the volume of folks who have reached out to us. In the three weeks we have been associated we have added 9 reps to our system. The move to the top of the list is an interesting feature and brings me back to the site almost on a daily basis." - Joe Likens, FreedomID

Principal Member #30091: "Your service to our search for Reps throughout the country has been invaluable. We have now hired all the reps we need. Should we need to add reps in the future we will most certainly use RepHunter again." - Michael Wood, Ace Evert, Inc.

Principal Member #5241: "RepHunter.net: When I went searching for an avenue to find Sales Reps on the internet I was dreaming of a good way. This website even surpassed my wildest imagination. I love it and it is working great. This is the power of the internet at its finest." - Tom, Kelly Inventory LLP

© Copyright 2001-2018 RepHunter, Inc. All Rights Reserved.