View Profile:Principal# 17358
Principal 17358 is not active for one of the following reasons:
The member has found all the Independent Sales Reps they need at this time.
The Principal has requested that their profile be hidden or inactivated while they process existing contacts.
That user is not an active Principal.
The ID does not exist.
Some Testimonials from our members
Principal Member #62832: "Thanks for the help, great service and we will be back." - Ross McEwen, Mission LED Lighting Co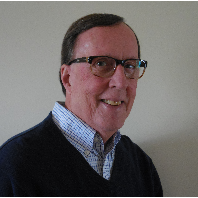 Rep Member #14052: "I think your program is very well thought out. You are providing a valuable service to both manufacturers and reps. I've checked out several other similar sites and you have the best that I've found so far. Keep up the good work!" - David Ring, Sales Rep.

Rep Member #39332: "RepHunter.net is a great site for reps looking for new lines and companies looking for reps. I belong and use the site constantly. Highly recommended!" - James E. Comment, James E. Comment & Assoc.

Rep Member #69014: "I wanted to find a new product line that offered recurring revenues, strong commissions and a protected sales territory. I found it on RepHunter in less than two hours. Within 24 hours I had spoken with the CEO who had posted the position on RepHunter. Within 48 hours we had signed agreements in place, and it's "off to sales races" for me. My RepHunter experience has been truly amazing." - Gary Lux, Cold Mountain Infrared, LLC

Principal Member #59632: "We are simply heading into a very busy season and I won't be able to continue to manage the reps. WE WILL BE BACK! The primary reason is that you don't penalize us for taking a couple months off. Allowing us to renew at the $99.00 rate and retain our contacts in a couple of months is GREAT business and is the reason that we'll return to your service. Thank you so much." - Brian Williamson, Zimmzang, LLC

Principal Member #67096: "Brenda ... Tried to click on all of the reasons that I like your service, but it only allows me to click on one! Great service. Thank you." - Rick Anixter, Advanced Metal Solutions

Principal Member #15577: "We have set up the required reps in the territories we were seeking, and want to thank you for your wonderful website product." - David Synchyshyn, Gillis Quarries, Ltd.

Principal Member #15762: "The success our company has seen since we began using RepHunter has been one step short of phenomenal! We have had more success finding and signing on reps than we ever thought possible. Our business is exploding! We would proudly support and endorse RepHunter. We feel RepHunter has been "THE" major part of our success. If you are looking for reps to help build your business ... you have come to the right place! Thanks RepHunter!" - Bruce Shedden, Innovative Medical Designs

Principal Member #71395: "Your program is amazing and has helped us reach out to numerous reps. We will be back when it is required." - Matthew Mc Mullen, Jamboo Headphones

Principal Member #8559: "Good morning, Jeffrey. I have one rep that is interested in my product here in the northwest and three others that are considering it from across the country. You guys have a great service. It's been fun contacting people around the country. If these reps are able to help me I'll be back for more later in the year. Thanks!" - Garrett Mason, Garrett Gardenbirds

Principal Member #8876: "I am very pleased with the service and will continue at a later date, even though I have not reached my limit (I've still got *plenty* to contact). Thank you for your time and help, I will certainly recommend this company to my associates." - Victoria Sharpe, Victoria's Natural Soap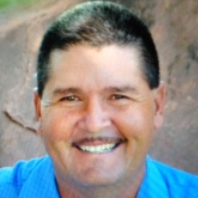 Principal Member #71717: "I was truly skeptical that this service would work, but I took the gamble and tried it out. Wow, this really helped us connect with possible sales reps. It happened within a couple weeks and we are moving on to next steps with a rep we really believe can move our product forward. I would be remiss if I also didn't comment on the outstanding customer service that RepHunter provided. I would highly recommend this service to anyone trying to connect with reputable sales agents. And I can't thank you enough for always following up with an e-mail." - Michael Sanchez, Mobile Sno Pro

Principal Member #11964: "[Our subscription] was a great experience, and very successful. I will not hesitate to recommend your service to any of my business acquaintances." - John Manganiello, Tote Detailing Specialists, Inc.

Rep Member #8379: "In my opinion, you have the best rep site on the Web." - Kevin Kelly, Sales Rep

Principal Member #11952: "I am so glad to have found the Rephunter service. Since joining last month, we have placed 13 new reps! Rephunter is a great resource and I would recommend it to anyone looking for reps. It is well worth the subscription cost." - Lisha Vines, Creative Enterprises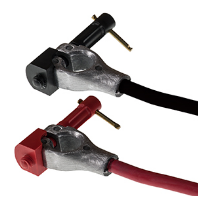 Principal Member #74378: "Your service is amazing! The training and equipping for a company that has never dealt with sales reps is priceless! Thank you! I'll be back!" - Scott Loomis, Jibb Safety Cable LLC

Principal Member #7934: "We have already signed up seventeen reps." - Jim Gilligan, Fabricmate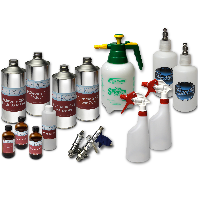 Principal Member #64011: "Your service was very effective. Liked the way you help me track my contacts. I need to work through the reps we have found for our metal coatings. We'll be back in October to find more for our chroming and whiteboard paints." - Jack Kerins, Peacock Laboratories, Inc.

Principal Member #40831: "Rephunter is the best!!! The employee at rephunter, Brenda Sorensen is just amazing. She helped me from getting infomation, to signing up, then through the training and finally to use rephunter to maximize my dollars. I am so satisfied with them that I would recommend this to everyone and then more! I love Rephunter!" - Zafreen Nayani, AccuExpress Provider services, LLC

Principal Member #18042: "I'm not usually impressed with most businesses' efficiency, professionalism and customer service, but you guys have been nothing short of AMAZING! I've been amazed with the results so far. My Display Ad was up today, and I already have 2 reps calling me desiring to start ASAP, with another 5 that I've personally contacted who are all really interested! I've looked at ALL of the other competitors out there, and have had no where the results that I've had so far with Rephunter.net, in one day! Wish I could get a refund with the other companies that I wasted my money on. THANK YOU!" - Mike Trillo, businesscardmarketinggroup.com

© Copyright 2001-2019 RepHunter, Inc. All Rights Reserved.