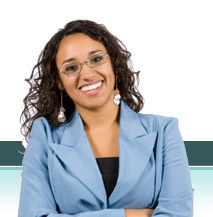 ---
Find Medical Representatives
Hire Medical Device Sales Reps
The Medical Device & Medical Equipment Industry
If you are a medical device manufacturer, supplier, or service provider (or as referred to here, a "Principal") looking to expand your reach, an independent sales rep is the easiest way to scale your sales and marketing efforts. Contracting and outside sales rep with years of health industry experience on a commission only basis can put you in front of new contacts that can be potential partners for your business for years to come. As a Principal, how do you assemble the best team of medical sales representatives to ensure the success of your medical supply product? Below are a few tips for finding the best medical sales rep.
Qualifying the Medical Sales Rep That is Right for Your Business
Medical supply encompasses a great variety of products, some more technical than others. For an outside sales rep to succeed in this niche, they need to be comfortable demonstrating a device and articulating how it works and what its unique value proposition may be. Experience and scientific background (including a degree in the sciences) are well worth investing in when it comes to medical device sales reps. If your product is less technical, the scientific background may not need to be as deep, but familiarity with medical environments will still be important in making the sale.
Knowledge and comfort with clinical trials and medical journals is also important. The medical supply field is very rigorous and changes frequently. Your medical sales reps will be able to represent your product best if they are aware of the latest industry trends. Finally, certifications and association memberships can help you qualify outside sales reps. The National Association of Medical Sales Representatives awards Registered Medical Sales Representative certifications to individuals that meet the rigorous standards of the body.
Building Lasting Relationships
In an industry as large as the medical supply & medical device industry, it's likely that you will be sorting through a pool of highly knowledgeable and experienced candidates for a supply or medical device sales representative position. Consider your product needs and choose the medical device sales rep (or team of outside sales reps) that are the best fit for your business plan. Evaluate your potential outside sales rep's contacts closely. If you can contract someone who already knows exactly who you want to be in front of, he or she may be a better choice than someone with more experience or a deeper scientific background.
Work ethic is important, as well. Is your rep going to pound the pavement for you, produce marketing materials, and leverage social media to get your product out there? Doctors and health organizations can be set in their ways sometimes; a plucky outside sales representative who chases the sale through a variety of media will help you through this long-ish sales cycle.
When you're looking for the perfect medical sales rep for your business, the best place to start is RepHunter. Use the form below to create your profile and search our directory of highly qualified medical supply reps today.
Principal Testimonial

Member #21075
"We have successfully hired representatives for all of Canada thanks to RepHunter!!! Thank you very much - we were very pleased with the services provided."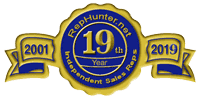 Use RepHunter to Get These Benefits:
Try Before You Buy!
Huge database of Independent Sales Reps actively looking for lines in your industry!
Customer service second to none!
Unlimited telephone support!
Guaranteed Targeted Contacts!
You proactively search our online directory for reps that meet your requirements and then select reps to contact. If the rep does not respond, or is not actively seeking new commission-only lines, you may request a Rep Credit, which allows you to contact another rep.
Reps have up to 14 days in which to respond and Rep Credits must be used while your subscription is active. You may need to subscribe for additional months to request and use your Rep Credits. Otherwise, you will be able to use your remaining contact allotment any time in the future after resubscribing to a self-service plan.