Find independent medical device and equipment sales rep jobs

Contact companies hiring medical supply sales repre­sentatives
Basic service always free for reps. No hidden fees. And we never sell your data, ever.
Search our database. of companies looking to fill medical device and equipment sales rep jobs. Find and contact manufacturers and vendors with medical device sales representative jobs that need filling immediately.
Add new lines and expand your line card.
Contact qualified manufacturers and companies seeking to fill medical device and equipment sales jobs with qualified reps who have established buyers in your region.
We advertise for you! Your free Rep Profile gets seen by hundreds of companies per month—companies will quickly start contacting you.
Get your free RepHunter's Guide to Independent Sales Reps—16 years of experience packed into an easy-to-read, 41 page guide—for free! Just complete your profile below and confirm your email address within 24 hours.
We have an active and trusted database of medical device and equipment companies, wholesale vendors, and distributors seeking to hire independent medical device and equipment sales reps to promote their medical supply product and service lines to doctors offices, clinics, hospitals, and medical supply stores.
Search:
who are you trying to reach?
Use commas between separate keywords or keyword phrases
You don't need to become a member to start searching. Use RepHunter to find medical device and equipment suppliers actively hiring independent, commission-only sales reps in your industry and territory.
Enter keywords to search for principals in our database. The search looks at the portion of the principal's profile where they describe their Product Lines, Target Markets, and the Sales Opportunity.
Describe your customers. Examples: retail, apparel, gift shop, medical, OEM, industrial, machine, component, auto, department store, distributor, wholesale, etc.
Note: do not include cities or states with your keywords. Territories are not part of the keyword field and will dramatically reduce your results.
Once you are registered with RepHunter, you can do an Advanced Search, which allows searching by Territories and more.
All Of The Words
Enter one or more words. All must be present to be included in the result. For example, the search
home office
will find entries with both
home
AND
office
but not necessarily as adjacent words.
The Exact Phrase
Enter quotes as part of the search. For example,
"home office"
(with the quotes entered) will find only entries having the exact phrase
home office
.
At Least One Of The Words
Put a comma or "OR" between the words. Either word must be present to be included in the result. For example
home, office
will find entries with either
home
OR
office
. Another more complex example:
home office, copier
will find entries with
home AND office
OR
copier
. Likewise for
copier, home office
.
Word Boundaries
The search function has been enhanced so the word boundary symbols
[
and
]
are no longer necessary.
Negative Keywords
To search for results that do NOT include a keyword
(example: home office but not copier)
, use a minus sign immediately before the keyword you wish to omit.
Example: home office -copier
Elite Rep Program
Hi! I'm Gary Berger, Director of Business Development. For over 15 years I have been helping countless companies and reps in the independent channel to grow their business.
We have created our Elite Rep program to help you pick up new lines faster. Accelerate your RepHunter membership! Sign up for our Elite Rep Program.
As a RepHunter Elite Rep, you will receive the following:
We will aggressively market Elite Reps to the medical device and equipment industry.
In searches by principals, your listing will be pinned in a highlighted section on the first pages of the results.
You can request two 15-minute one-on-one sessions with the directors of our Platinum Program to assist you with your repping needs.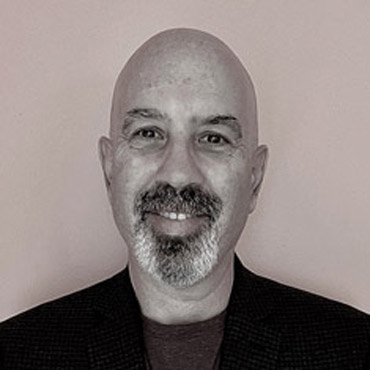 Introductory pricing for this program is $16.58 per month when paid for a year in advance; $19.99 when paid monthly.

'
To sign up for the Elite Rep Program, you must first register as an Independent Rep. Begin by completing the form on this page and the several pages that follow.
After you have done that, you will be offered the opportunity to sign up in the Elite Rep Program.
If you need assistance, please call RepHunter TOLL FREE at 877-895-2909
The RepHunter Difference:

Support for sales reps, when you need it
With unlimited toll-free telephone support, you can get your problems solved fast.
Activate or deactivate your independent rep profile as your needs change, hassle free .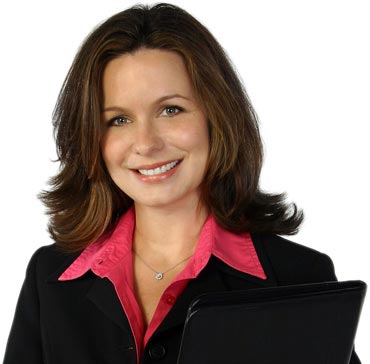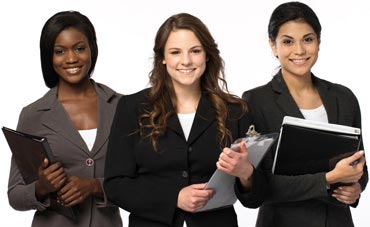 International exposure
Reach new audiences and medical device companies with exposure on our international rep database. Your sales rep profile gets searched daily by recruiters, agencies, and companies hiring sales reps.
We advertise to companies seeking independent reps and promote your profile with optimized search.
Find companies needing your expertise—fast
We provide powerful search tools to help you find that next big medical device sales opportunity. With features like "Find My Matches", you'll be on the fast track to your next business call.
Complete your medical device and equipment sales rep profile and confirm your email address within 24 hours and receive RepHunter's Guide to Independent Sales Reps—16 years of expertise in an easy-to-read guide—for free.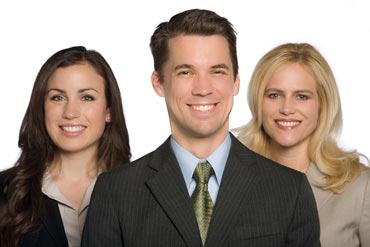 Your information is safe with RepHunter
We don't make money selling your information. Our revenue comes from our company members who pay to make connections with reps like you and from nowhere else. That means the only ads you'll see here are the ones we make for our company members. Simple as that.
RepHunter benefits for sales reps:
Basic service always FREE for sales reps. No hidden fees, ever.
Unlimited toll-free telephone support
Fast track "Find My Matches"
International online exposure
Activate/deactivate your profile as needed
RepHunter advertises for you! We find companies seeking reps.
Powerful search tool helps you quickly find sales opportunities
RepHunter's recruiters use this database everyday
Outside independent sales reps – the BEST way to build your business!
We make it FAST, SIMPLE, and EASY to find Independent Sales Reps opportunities!
Post Your experience and search our database for FREE!
We will work hard to exceed your expectations!
Find commission-only sales rep jobs at RepHunter!
RepHunter has businesses, distributors and manufacturers hiring independent sales reps in all territories and industries—if you are a sales rep in any of the markets shown above, we have businesses looking for you!
Independent reps—contact companies needing sales representation
Create your free profile and search for manufacturer representative jobs and independent sales rep job opportunities.
Manufacturers and companies daily search RepHunter to find and contact commission-only sales reps. We need qualified sales reps like you today!
Quick start to success for independent sales reps
Find new lines by searching the RepHunter database.
Respond to all contact requests timely.
Login to RepHunter and keep your profile up to date—keeps you at the top of searches by companies looking for you.
Control your profile's visibilty.
The Medical Device And Equipment Industry
The medical supply & medical device industry is without question one of the largest and most lucrative in the United States. This sector offers outside sales opportunities of an almost infinite variety, as the health sector needs everything from medical devices to specialized accounting and reporting software, uniforms, furniture, equipment, and disposable products.
For the enterprising independent medical sales rep or medical sales company owner, there is plenty of money to be made and good to do in the medical device industry. Disposable gloves, studies and trials, x-ray equipment, drug testing services, hip implants, and more can be introduced to new partners through the use of independent sales reps with valuable connections and experience in the health industry.
Whether you are an outside sales representative or a manufacturer, supplier, or service provider (or as referred to here, a "Principal"), RepHunter can provide you opportunities to tap into new markets and build mutually beneficial business connections in the medical supply industry.
Did you know?
The medical supplies market size was USD 132 billion in 2020 and is projected to reach USD 189 Billion by 2028 at a compound annual growth rate of 4.5%.
The U.S. is the largest medical device market in the world, comprising over 40% of the global medtech market.
U.S. exports of medtech have consistently outpaced imports, including a trade surplus of over $1.1 billion in 2017.
Advanced medical devices and diagnostics allow people to live longer, healthier, more productive, and independent lives. From 1980-2017, 5 years were added to the U.S. life expectancy thanks to advancements in medical technology.
Since 1980, there has been a 60% decrease in the number of patient-days spent in hospitals thanks to medical technologies.
Employment in healthcare occupations is projected to grow 16 percent from 2020 to 2030, much faster than the average for all occupations, adding about 2.6 million new jobs. Healthcare occupations are projected to add more jobs than any of the other occupational groups. This projected growth is mainly due to an aging population, leading to greater demand for healthcare services.
Independent Reps in the Medical Device And Equipment Industry
The amount of equipment and infrastructure needed to provide health services in the United States is vast, and part of what allows the United States to provide the cutting edge medical services that it does. Whether you are selling something as simple as a cotton swab or as complicated as a CT scan machine, there is an important place for you in the medical device & medical supply industry.
From the vantage point of a Principal, an independent sales rep can put a fire under your product and get it out to new clients faster than staffing up and training an internal sales team. Independent sales reps in the medical device industry have pre-existing contacts with doctors, hospitals, and medical staff in a set territory, and only need to be brought up to speed on your specific product. Outside sales reps can help your target customer see the connection between their needs and your product to the range of experience they've built up, and may even be able to cross-sell products. In addition to all this, they can represent your line at trade shows and health industry conferences.
From the perspective of an independent sales rep, the medical supply industry is a stellar one in which to expand your foothold. The variety of products sold in the industry allows for great cross-selling opportunities, and the knowledge built up in this niche makes you increasingly valuable to present and future Principals. Commission for many products can be very attractive.
RepHunter is a great way to find new and highly qualified independent sales reps for your medical supply industry lines and vice versa for the outside sales rep looking to further leverage great relationships they've made in the health industry. Search lines and outside representatives and join today.
Find Medical Device and Equipment Representative Jobs
The medical supply and device industry is a very challenging and lucrative sector for the independent sales rep. It combines great communication skills with scientific dexterity and a lifelong thirst for knowledge. It can be a tough field to break into for these reasons, and if you're an independent medical sales rep you've probably already had your first medical sales rep job. For you, the question is how to grow your client portfolio, develop new contacts, and leverage existing ones for maximum value and maximum sales.
Finding the Best New Medical Supply & Device Lines
As an independent sales rep, you want to find lines that work well with your pre-existing contacts and lines, and help you deepen your relationships with doctors and other medical professionals. The sales cycle in this industry is long, and requires a lot of persistence from an outside sales rep. You've probably had a medical sales rep job before, so you know how hard it is – a great product you can get behind is necessary for medical supply & device sales. For the independent medical sales rep, interviewing the Principal and asking hard questions about the product is really important. The sale of medical supply & device lines takes too much time and energy as an outside sales representative to not have a product you can stand behind.
Stay Up to Date & Certified
In a field as competitive as medical device and supply, you can't just rest on a great track record, or even your relationships with medical staff. Staying informed of medical trends and maintaining certifications from bodies like the National Association of Medical Sales Representatives is important so that you stand out from the crowd looking for a medical sales rep job, or line. You'll want to pay especially close attention to the discipline you specialize in. Selling to oncologists as an outside sales rep requires a different vocabulary and background than selling to an ear nose and throat doctor, and so on.
Be Ready for Long Hours
We all know doctors and nurses work long hours, and to sell to them you'll have to work long hours, too. Building a territory requires a lot of commitment and making oneself available around the schedules of very busy people. To pull in as much commission as the field has to offer (and there is a great deal of possible commission to be had), you'll probably spend a lot of time on the road, on the smartphone, and on the clock, so to speak.
For independent sales reps looking for medical sales rep opportunities, RepHunter has you covered. Click on the button below to create your profile, find new medical device lines and build your enviable medical sales portfolio as an outside sales rep!