"Try Before You Buy" – for Principals

Unlimited searching of Rep qualifications before purchasing a subscription.
Call

TOLL FREE

877-895-2909 to receive assistance and FIVE Bonus Contacts when you subscribe.
FREE TIPS FOR WORKING WITH REPS
if you complete your registration today!
Click here to Register now!
Search Today!

Free for Reps!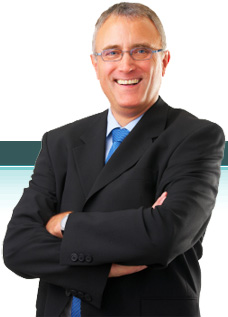 Manufacturers Representatives
Independent Sales Reps Opportunities
Manufacturers Representatives, Independent Sales Reps: RepHunter provides the fastest, most cost-effective way for growing companies to find qualified Sales Representatives to increase revenue and expand market reach.
RepHunter finds Manufacturer Rep opportunities and helps Independent Sales Reps to find new lines. Guaranteed to have sales reps in your industry actively seeking new lines.
Build your sales force with Independent Sales Representatives, Manufacturers Representatives, and Sales Agencies.
Find Your Sales Rep
Our innovative matching process helps manufacturers, service providers, distributors and independent sales reps find each other with ease.
The best way to build your business is Independent Sales Reps!
RepHunter makes it FAST, SIMPLE, and EASY to find your Manufacturer Representative!
SALES REPS, LOOKING FOR NEW LINES?
PRINCIPALS, LOOKING FOR SALES REPS?
The RepHunter Guarantee

(more...)
The RepHunter Guarantee

You proactively search our database and select reps for contact that appear to meet your requirements. If the rep does not respond, or is not actively seeking new commission-only lines, you may request a Rep Credit, which allows you to contact another rep.
Reps have up to 14 days in which to respond and Rep Credits must be used while your subscription is active. You may need to subscribe for additional months to request and use your Rep Credits. Otherwise, you will be able to use your remaining contact allotment any time in the future after resubscribing.
We will work hard to exceed your expectations!
Testimonial
Member #18042:

"I'm not usually impressed with most businesses' efficiency, professionalism and customer service, but you guys have been nothing short of AMAZING! I've been amazed with the results so far. My Display Ad was up today, and I already have 2 reps calling me desiring to start ASAP, with another 5 that I've personally contacted who are all really interested! I've looked at ALL of the other competitors out there, and have had no where the results that I've had so far with Rephunter.net, in one day! Wish I could get a refund with the other companies that I wasted my money on. THANK YOU!" more....