Principal 86393 is not active for one of the following reasons:
The member has found all the Independent Sales Reps they need at this time.
The Principal has requested that their profile be hidden or inactivated while they process existing contacts.
That user is not an active Principal.
The ID does not exist.
Some Testimonials from our members
Principal Member #64717: "Dear RepHunter team, I am just signing off for now, as we have been able to identify a suitable number of Sales Reps for our business. We are hoping to be able to place the selected ones successfully now and will be back eventually for more sales reps :-) RepHunter has been very helpful and I know we will definitely sign back on for more :-)" - Sabrina Latimer, DVR Technology Developments

Principal Member #31515: "Thank you for all you do. It is a great service." - Beth Foulk, Optimation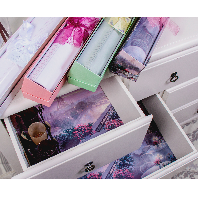 Principal Member #57648: "Great website. Will be back on when needed." - Andrew Gordon, Scentennials Products Inc

Principal Member #17229: "Thank you for the excellent service ... we have found some great people from your system." - Aaron Rosenthal, TMG Home Decor Inc.

Principal Member #67369: "Wow Brenda! I have no idea how this rep search will end up. All I can say is that your service is making our phones ring off the hook. Congratulations on providing a wonderful matching platform for reps and suppliers." - John F. Price, BMT Commodity Corporation

Principal Member #36098: "I'll be back for more! I thank you for the great reminder service. I can't even remember a company that doesn't try to roll over subscriptions automatically without notice. You run a solid operation, many thanks for the high integrity and a great service." - Wil Tarnasky, Sports Fleet Ventures, Inc.

Principal Member #64423: "I was immediately contacted by a woman who has manages a rep group of 17. She is perfect and we are doing business together. For now - this is all the growth I can handle. In six months or so, when I have caught up again - I will definitely sign up again. So - please cancel my subscription for now and I will be back when I am ready to support more sales! Thank you!" - Carol Young, Carol Young Silver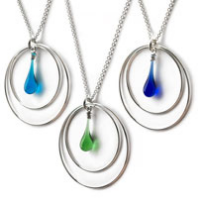 Principal Member #75027: "I got a great response from the reps I contacted and who contacted me. I am currently on-boarding 6+ reps!" - Tawny Reynolds, Sundrop Jewelry

Principal Member #16390: "RepHunter ... is a very interesting application and works on a very good model. Thanks for your assistance and I look forward to working with you again." - Sajeel Qureshi, Computan Ltd.

Principal Member #67386: "I have made some great contacts through your system. I want to get rolling with these reps, and will add more as I get things off the ground. A great service. I will recommend to other artists looking for sales representation." - Monica Martin, The Arsty Girl Studio

Principal Member #49945: "I had a great success finding good sales reps for my line. Thanks and best regards." - Claudio Biaggio, Gix LLC

Rep Member #38527: "Jeff's company RepHunter, Inc. is an innovative and user friendly resource for independent sales representatives and companies in need of sales reps. I find the web site user friendy and the Monday updates very useful. They respond quickly and professionally to any inquiry. I am pleased to be doing business with Jeff and RepHunter, Inc. and look forward to a long relationship." - Tom Deveny, Sales Rep

Principal Member #52629: "I have been pleased with the quality of your service and your attention to customer service. I have contacted several reps through your service and our company is well on its way to establishing a sales forces throughout the United States and Canada thanks in part to your service. Thanks for the quality service." - Peter Thompson, DirectImage Cards

Principal Member #48880: "We are no longer looking for reps, but would use your services again if the need arises in the future." - Brian Ross, Trans-Industries

Principal Member #56638: "Dear Jeff and Brenda, In addition to utilizing your website to build a rep force for one of our sister companies, we also recommend it to manufacturing clients as an integral part of any Sales and Marketing Action Plan. RepHunter makes the process of finding and qualifying reps easy and efficient, matching rep expertise with a manufacturer's needs. We believe that a RepHunter affiliation is a superb investment in business development." - Bonnie Longbotham, Tickle & Woo, LLC

Rep Member #42728: "The site has been amazing at linking me to good strong industrial companies - I love it.
Keep up the good work." - John Glebas, OEM Sales Engineers

Principal Member #66572: "This is one of the best search engines I've used. I will be back." - David Pennington, CMG

Principal Member #8194: "Could you please remove my advertisement from the "Display Ads" section on your web site? Right now I am up to my eyeballs in sales reps and I need to for at least the time being stop the flow of calls and mails." - Jared Salzman, The Holy Mud

Principal Member #8255: "Thanks to your service, we now have enough reps to keep us busy for some time." - Jennel Lilienstein, Frontsiders, LLC

Principal Member #15056: "We have still 24 interested contacts in the line to be interviewed, selected and trained. As this will take a while, we'd like to place our account on hold ... we will come back again. BTW: We enjoyed hunting with you!" - Elmar Band, Venteak.

© Copyright 2001-2019 RepHunter, Inc. All Rights Reserved.