Principal 86393 is not active for one of the following reasons:
The member has found all the Independent Sales Reps they need at this time.
The Principal has requested that their profile be hidden or inactivated while they process existing contacts.
That user is not an active Principal.
The ID does not exist.
Some Testimonials from our members
Rep Member #26534: "Your service has been great and I will definitely call on you again when I have the need." - Paul Kasper, Alivio Corporation

Principal Member #49405: "Just signed up for your service and am very pleased so far. Your website is EXCELLENT. As I have myself designed many of these this one has lots of great features like the "favorite" and "pass" buttons. This saves me from keeping a separate spreadsheet. Love the sorting too." - Tom Kepping, Kepping Glass Works

Principal Member #80488: "I wanted to say thank you I have made accounts with a few good reps with your service. Thank you!" - Abby Camarota A. Camarota Designs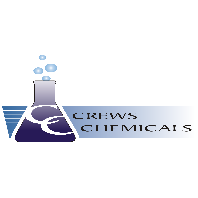 Principal Member #58498: "Great service. Overall - great experience!" - Jennifer Davis, Crew Chemicals

Principal Member #60576: "RepHunter is a great service. We've used it for the better part of the last decade for expanding our sales coverage and launching new products." - Casey J Cormier, Angel-Guard Products, Inc.

Rep Member #10331: "I just stumbled onto your site. It is awesome, I'm very Impressed! I've already received two phone calls from manufacturers!" - L. Spagnolo, Territory Manager

Principal Member #23134: "We do not wish to renew our active status on the rephunter website effective at the end of the current time period. We have so many reps to train and further screen that pursuing more at this time would be counter productive. After we have trained the current team, we will return to rephunter as an active participant.

Just as a note for you, we have found rephunter.net to be the most helpful and productive recruiting tool that I have ever used. It has been a pleasure using this tool, including the very user-friendly software, and with dealing with you and the others at rephunter." - Bob Worth, Imark Industries

Principal Member #50349: "We are in negotiations with several reps across the country. We are very happy with your service: we just can't handle more right now!" - Kay Connor, Kay Connor Designs

Principal Member #80018: "I own a startup company with a new product and didn't know the first thing about marketing. I was at a standstill. At first I was skeptical about your RepHunter services. But after signing up with the service it has changed my business completely. You are better than Shark Tank. Thank you much." - Mike Barnes, GM Labs

Principal Member #62959: "I got so many responses that I have to work on manufacturing before I contact any more." - Ernest Johnson, Red's Texas LLC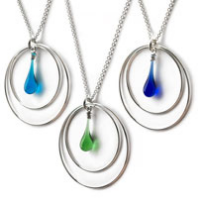 Principal Member #75027: "I got a great response from the reps I contacted and who contacted me. I am currently on-boarding 6+ reps!" - Tawny Reynolds, Sundrop Jewelry

Rep Member #9223: "You have a great site. Your service has gained me two invaluable lines and I cannot be happier." - Garrett K. Sanders

Principal Member #26890: "I'm so glad that you have created this service for both reps and manufacturers. I have found some really great reps over the years ... through RepHunter and access to your data base has been integral to the process of growing our business. As always, a great service!! Thank you!" - Susan Kraft, Kraftworks Studio

Principal Member #42690: "I got a much better result from your service than I was anticipating and now have enough Reps to start off with. To my surprise most of the Reps I am going forward with are ones who initiated contact with me. It was a leap of faith to pay the $300 to sign up with you, as there are so many scam services out there that sell junk to small businesses like mine and I've been burned a few times. What made the difference was mainly that I could search your system prior to signing up so that I could see exactly what you had to offer." - Tim Tierney, CARTOGRAPH, INC.

Principal Member #8045: "You have allowed us the special experience of meeting people we would never have met and increased our understanding of our marketplace immeasurably. I have recomended your services to those with whom we do not compete. You are to be commended on your service attitude and the people that you have attracted. Thank you again." - Geoffrey L. Flagstad, MedLifeSolutions, Inc.

Principal Member #9001: "Being an Australian company wanting to break into the US market with a new product was proving to be quite a maze until I came across your Rephunter site. My listing with Rephunter has been a success and I have secured the services of 4 interested parties who believe our product has great potential for them. I have formed an association with a company for warehousing, sales and distribution and the principal will also co-ordinate the other sales people throughout the USA. I originally had reservations at listing on a website unknown to me, but those reservations have been truly dispelled by the quality of people who have responded to my listing. I am recommending your site to a number of organisations in Australia." - Kevin Driscoll, Starbrush International

Principal Member #55511: "You were exceptional with your help and prompt responses, which is very impressive in today's digital service land! Thanks for your great human touch. Just very impressed, so tell you boss I said so! Thanks." - Robert Sheasby, Klatch Live Social Marketing

Principal Member #8876: "I am very pleased with the service and will continue at a later date, even though I have not reached my limit (I've still got *plenty* to contact). Thank you for your time and help, I will certainly recommend this company to my associates." - Victoria Sharpe, Victoria's Natural Soap

Principal Member #45724: "I'm a small business person bringing a new product (www.The EasySeat.com) to market, and it can be intimidating to say the least. Thanks to RepHunter, my search for qualified, professional sales reps has been a painless, and even enlightening process! With RepHunter, you can quickly put together a national (and international) sales team in a matter of days, from the comfort and convenience of your home or office.



I know the initial fee may sound high for some, but think about what even one professional salesperson is worth to you in profits. And this is not a site that "warehouses" tons of old or useless contacts. RepHunter is real! Everything is sorted by most recent activity, and you can clearly see the last time a rep has signed in, as well as their average response time. I'll admit, I was slightly skeptical, but as soon as I had access to the site, I realized what a goldmine it is! I quickly scanned more than 500 reps across 4 or 5 categories, and narrowed down my search down to the 55 reps I was allotted. I also received more than 30 requests from reps on top of this. Out of the 88 eligible contacts, I came away with 21 experienced and qualified reps across the country that were interested in selling my product! I don't know any other way I could have accomplished this in less than a month!



RepHunter is a powerful business tool that delivers far more than it promises. It's extremely easy to use to contact, evaluate and organize multiple sales reps, that can transform your business from a local operation into an international force in a matter of days, expanding your sales reach into retailers and markets that can put your product in front of consumers everywhere!



Thanks, Brenda! Your site is amazing!
" - Steve Stewart, Steve Stewart Entertainment

Principal Member #72222: "Thank you for this service. It is really quite genius and user friendly. I found it very effective to communicate efficiently with others. It did get us on the right path." - Randy Kinnison, Visualign, LLC

© Copyright 2001-2019 RepHunter, Inc. All Rights Reserved.