Principal 80790 is not active for one of the following reasons:
The member has found all the Independent Sales Reps they need at this time.
The Principal has requested that their profile be hidden or inactivated while they process existing contacts.
That user is not an active Principal.
The ID does not exist.
Some Testimonials from our members
Principal Member #71136: "We have enough reps at this point from Rephunter. We will join again when we need more reps." - Roger Salandy, All Cloud4

Principal Member #70336: "We are VERY happy we signed up with your service! We really are very impressed with your service, your professionalism and customer service is unmatched. We would recommend you to anyone." - Aleksandra Sheynman, Amati International LLC

Principal Member #61630: "I have brought on seven reps so I need to absorb these and get back to you in six months or so." - John Taylor, Tryon Clear View Group

Principal Member #58135: "Brenda: We found an excellent rep. using your site and just signed with him. We will continue to look for 2-3 more in other areas of the country. Brenda was very helpful even before I signed up. Thank you for your renewal heads-up message as well. Most sites don't do this!" - Wayne Kaniewski, MD, Twin Cities EMR Consulting, LLC

Principal Member #64083: "We have appointed several reps and now we will be busy training them and getting them started. We will come back when we need to cover more territories. Thanks." - Rakesh Govind, PRD Tech, Inc

Principal Member #28533: "I have so many reps I'm trying to set up from just a one month subscription that I need to catch up before looking for more! I am very pleased with RepHunter.net!
" - Kelli Clough, My Lullabug

Principal Member #58977: "I will certainly recommend Rephunter to a business owner who is looking for an independent rep to handle his or her products or services or to someone looking to become an independent rep." - June LaGreen, The LaGreen Company

Principal Member #17229: "Thank you for the excellent service ... we have found some great people from your system." - Aaron Rosenthal, TMG Home Decor Inc.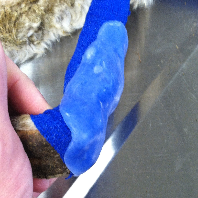 Principal Member #76537: "I had a great experience and would recommend your service!" - Kate Liddle, MakeITMarketUSA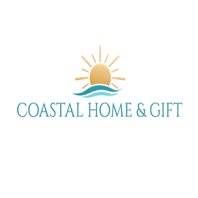 Principal Member #83619: "Very good service and I got the reps I need for now. I may come back in the future." - Antonio Azevedo, Proillume, LLC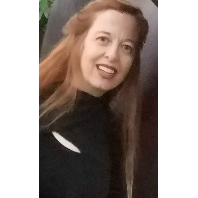 Rep Member #3286: "The offers I receive from your web site are always of the highest quality; nothing that I could have found on my own!" - Marybeth Pead, Sales Rep

Principal Member #7792: "My first contact was an incredible match. Sent him samples today and expect he will be selling by next week! So nice." - Mary Jo, Your Arts Desire

Rep Member #42728: "The site has been amazing at linking me to good strong industrial companies - I love it.
Keep up the good work." - John Glebas, OEM Sales Engineers

Principal Member #3282: "Rephunter.net has allowed PPA to communicate our services internationally through an experienced outside sales force, almost instantaneously, and without any additional overhead. We highly recommend them." - Bill Bisignano, Princeton Profit Associates

Principal Member #65985: "Good service. I found people that I will be using as sales reps for my company." - Joe Walker, Piping Supplies Inc

Principal Member #44207: "I had success in communicating with reps, promotion is in progress, at this time we I used all our market segment professionals list, I shall be back in a month. It has been great to work with your company. Thank you." - Tatyana Abramov, LMT TILE MURALS LLC

Principal Member #16378: "RepHunter has been great. I intend to renew later this month." - Randy Mudarri, Metamorphosis East, Inc.

Principal Member #86393: "I have been very pleased with the response from reps for my product. They have been efficient and reliable. I wish I would have found RepHunter years ago!" - Lisa Alvarez, Lisa + Leo

Principal Member #54312: "I have used other online services which provide independent sales representatives, and there is simply no comparison. RepHunter is head and shoulders above the competition in terms of the number of leads obtained, the quality of the leads, and the time frame required to obtain those leads. And in addition to those positives, the quality of the customer support is absolutely first rate, I recommended RepHunter for any business looking for independent sales reps." - Morris Wilson, Bizzle, LLC

Rep Member #9223: "You have a great site. Your service has gained me two invaluable lines and I cannot be happier." - Garrett K. Sanders

© Copyright 2001-2019 RepHunter, Inc. All Rights Reserved.