Principal 81791 is not active for one of the following reasons:
The member has found all the Independent Sales Reps they need at this time.
The Principal has requested that their profile be hidden or inactivated while they process existing contacts.
That user is not an active Principal.
The ID does not exist.
Some Testimonials from our members
Principal Member #53356: "Dear RepHunter: Just dropping you a note to thank you for your service. We had specific needs in a number of areas and filled these needs quickly with very qualified people/organizations. Your program is easy to manipulate for a nontechnical guy like myself. We will continue our subscription in order to keep finding the best reps possible. If I were on the rep side, I would join in a heartbeat. What a great way for a sales person to find companies to work for. Good luck and thanks again." - Jeff Wolf, Wolf Manufacturing Company

Rep Member #27866: "If you are searching for a Sales opportunity, I highly recommend RepHunter.net



I have been a member of RepHunter for over 5 years. They are my go-to provider whenever I am searching for the latest and greatest in Medical Sales opportunities. Their opportunities are fresh and focused. Their website is very user friendly.



Salespeople know that service is paramount. For the past five years, Brenda Sorensen has been my Service Rep. She is wonderful! She is both professional and kind. She always treats my questions and requests with a sense of urgency. This point is important because with most Independent Sales people, timing is everything. Thank you, thank you, Brenda.



If you are searching for Sales Opportunities, you will find them at RepHunter.net" - Jan Estes, Sales Consultant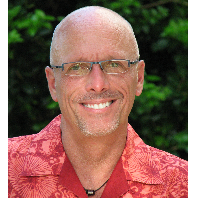 Principal Member #72755: "You guys are genius for this system and Brenda—your customer care and relatedness to the client is insane—you're really awesome." - Mark Skovron, MaxGroup Business Solutions, LLC.

Rep Member #66959: "Your site has been helpful and [I] am building a good network of client[s]." - MichaelKelvin Ejeagha, Sales Rep

Principal Member #68194: "We found some sales reps for our new product line. We will [re]subscribe to Rephunter when our new product becomes available around 4Q16." - Robert McDowell, Teledon Solutions

Rep Member #34685: "I can tell you how important RepHunter has been to me. Thank God it's around. I've been sales for 35 years and since working with RepHunter everything has changed for the better. I've been able to expand my operation and increase my income. Many opportunities exist with the RepHunter website. They have given me the opportunity to expand and diversify. The follow up on the program by Brenda has been excellant as sometimes we get in a rut and need some help, and she has been great for that." - Richard Ventresca, Sales Rep

Principal Member #18456: "I am pleased thus far...of my original 35 contacts I have gotten responses from all but 1...I have 8 that I am still communicating with..of those 8 I am getting ready to hire 5...these 5 represent coverage of 24 States...So...My hat is off to your service." - Guy W. York, Omni Massage Systems

Principal Member #55491: "It has been great working with you but I now have all the reps I can handle. I hope to be back on board again in the near future because your system is so great and I have made Phenomenal contacts! " - Christy Woodland, Christy Elise, LLC.

Principal Member #7792: "My first contact was an incredible match. Sent him samples today and expect he will be selling by next week! So nice." - Mary Jo, Your Arts Desire

Principal Member #65365: "I found three excellent candidates within one day! I interviewed two and hired one just two weeks ago. Since I am only looking for Northeast Ohio representation, I have all the rep contacts I need for now." - Jerry Duber, Lubrication Solutions

Principal Member #73613: "We have taken on 3 new reps. The quality of the leads were excellent. We can't handle more additions at this time. We will be back" - Stuart Ganslaw, SpecBond, Inc.

Click here to view this member's website.
Principal Member #70336: "We are VERY happy we signed up with your service! We really are very impressed with your service, your professionalism and customer service is unmatched. We would recommend you to anyone." - Aleksandra Sheynman, Amati International LLC

Principal Member #12553: "Your website was ... extremely user friendly. We contacted 75 reps and ... signed up 10 new reps in a 3 month period. The tracking system on line is excellent. Your telephone support was always available - - and your suggestions on how to manage our search were much appreciated. We also thought the credit system was fair - as it keeps the database current and honest. Great services ... great concept for rep recruiting!!" - Don Kishton, The Alliance Group

Rep Member #69014: "I wanted to find a new product line that offered recurring revenues, strong commissions and a protected sales territory. I found it on RepHunter in less than two hours. Within 24 hours I had spoken with the CEO who had posted the position on RepHunter. Within 48 hours we had signed agreements in place, and it's "off to sales races" for me. My RepHunter experience has been truly amazing." - Gary Lux, Cold Mountain Infrared, LLC

Rep Member #29115: "Thank you for the service you have provided over the years. You have an excellent site for communicating with potential manufacturers. Best Regards." - Pete Schumacher, Enduring Providence, Inc.

Principal Member #10977: "Hello Matt, I have been having pretty good luck with your service. So far we have placed 2 reps in the regions we are trying to fill. We are quite pleased about that, so thank you." - Kelley Diekman, Cordsets Incorporated

Principal Member #31897: "H*llova site! I like this. Your site features are a little bit of genius. Whoever put it together did a good job. I wish I would have thought of this idea." - Lee Gnatzig, Ad-Ventures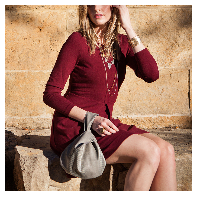 Principal Member #84428: "Great service! I found so many reps that I now need to focus on getting them rolling. Thank you - I'll be back!" - Joy Winkler Chapman, Pixie + Joy Accessories

Principal Member #71136: "We have enough reps at this point from Rephunter. We will join again when we need more reps." - Roger Salandy, All Cloud4

Principal Member #50402: "This site is ABSOLUTELY AMAZING! I have contacted and placed reps in several locations throughout the US. However, I would like to cancel my subscription now. I'll be back soon. " - Jamel Bullock, DeKel Fashions

© Copyright 2001-2019 RepHunter, Inc. All Rights Reserved.