Principal 81791 is not active for one of the following reasons:
The member has found all the Independent Sales Reps they need at this time.
The Principal has requested that their profile be hidden or inactivated while they process existing contacts.
That user is not an active Principal.
The ID does not exist.
Some Testimonials from our members
Rep Member #20815: "I have been a member of Rep Hunter for many years, and found it easy to work with. They have given me a great satisfaction and great response at any time when I need their help. Brenda has always be there for me with her kind and helpful advice and to answer my needs." - James Paquette, Sales Rep

Principal Member #65985: "Good service. I found people that I will be using as sales reps for my company." - Joe Walker, Piping Supplies Inc

Principal Member #7250: "We got lots of responses and were very happy with your service." - Thorn Mead, Pootatuck Corporation

Principal Member #71395: "Your program is amazing and has helped us reach out to numerous reps. We will be back when it is required." - Matthew Mc Mullen, Jamboo Headphones

Rep Member #53174: "I am pretty happy with this web site. I think RepHunter is great! I have picked up a few new lines, very quickly! I am very excited to get out on the trail and show off my lines to my contacts! Thank you for making your web site! It sure worked for me! :)" - Dawn Dosch, Sales Rep

Principal Member #42619: "We at Wallscape Vinyl Wallcovering thank you so much for way the information was presented. As I have subscribed, however still new at navigating the system, I can see this website is special.
It's great to see people who believe in the spirit of what they do to the core of their fabric." - Paul DiMaggio, Wallscape Vinyl Wallcovering

Principal Member #10532: "I liked the service very much. I have the reps I need. Thank you for your great service." - Stewart D.J. Gow, Double L Group

Principal Member #24809: "Thank you for your great service. I have been quite successful at accomplishing what I wanted to through RepHunter. Two months ago, I set out to add one or possibly two new reps. Actually I have already added two new ones and I am continuing a dialogue with and may bring on board two others that are actually a bonus over my original plan. I was a little skeptical at first but now I am convinced. It works." - Ken Jehle, Midwest Rubber Co.

Principal Member #17062: "Rephunter has done the job as promised. We have acquired the desired amount of reps in the desired territories ... definitely gave us a return on our minimal investment. We look forward to working with you in the future." - Nick Joannides, Maui Babe

Principal Member #31515: "Thank you for all you do. It is a great service." - Beth Foulk, Optimation

Principal Member #40702: "We found a few great reps here that we're going to start with. When we're needing more, we'll definitely use your service again. Will recommend to others as well. A great resource! (Please feel free to use this as a testimonial.)" - Lexi Soulios, Jeans Cream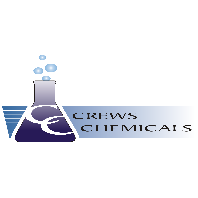 Principal Member #58498: "Great service. Overall - great experience!" - Jennifer Davis, Crew Chemicals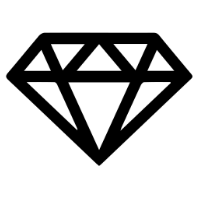 Principal Member #86641: "We quickly located sales reps! We will be back for more later." - Chris Byerly, Genesis Textiles

Rep Member #27042: "Your site has been great for my career." - Tom Gutoskey, Sales Rep

Principal Member #6814: "Matt & Jeff: In the three months that we have been using RepHunter, we have signed up and trained 11 Reps using the service. Six of these were in January. It is still a little early to judge the effectiveness of these Reps, selling our product, but I would have to say that I have been impressed with the quality of most all of the prospects who have contacted us through your service. These results far exceed our expectations and today, I would have to give RepHunter a "perfect 10" on its performance for our business. Thanks for you assistance." - Jim Smathers, EnergySuperStore.com

Principal Member #65661: "The site has been wonderful and we have found many reps and would like to concentrate on these reps for now. We will probably join back up in a few months. Again, thank you for a great site!" - Valerie Strazza-Finn, J&R Unique Giftware

Principal Member #76782: "I am working with a few reps now, and need to slow down and get rolling with them before taking on more business. I'll be back for sure. Thank you." - Bruce Hancock, Calls-M-All Game Call, LLC.

Rep Member #42728: "The site has been amazing at linking me to good strong industrial companies - I love it.
Keep up the good work." - John Glebas, OEM Sales Engineers

Principal Member #65763: "Love your service; will be back. I think this is a good website for people looking to expand." - David Dodson, EZ Dog Walker

Principal Member #6873: "Thank you from all of us at Atomicfuzz. Your service placed us with several qualified reps throughout the country." - R.J. Knoll, Atomicfuzz

© Copyright 2001-2019 RepHunter, Inc. All Rights Reserved.