Principal 78622 is not active for one of the following reasons:
The member has found all the Independent Sales Reps they need at this time.
The Principal has requested that their profile be hidden or inactivated while they process existing contacts.
That user is not an active Principal.
The ID does not exist.
Some Testimonials from our members
Principal Member #31515: "Thank you for all you do. It is a great service." - Beth Foulk, Optimation

Principal Member #65256: "This service has been and continues to be great for our needs. We have now placed 10 reps in just over 2 months! We are focusing on these placements for a few months and will then be back to engage additional sales reps." - David Humphrey, T3 Enterprises, LLC

Click here to view this member's website.
Principal Member #28337: "I am very pleased with the results RepHunter has offered and have perhaps taken on as many as ten qualified independent representatives as a result of my listing. The product you offer is of high quality and value." - Davis Wolf, Ice Jacket, Inc.

Principal Member #60576: "RepHunter is a great service. We've used it for the better part of the last decade for expanding our sales coverage and launching new products." - Casey J Cormier, Angel-Guard Products, Inc.

Rep Member #12653: "I am currently an independent rep using RepHunter. So far, it's been GREAT! I have located many new lines, and am making a much greater income than I ever did when I was with a rep group!" - Andrea Jennings, Sales Rep

Principal Member #28533: "I have so many reps I'm trying to set up from just a one month subscription that I need to catch up before looking for more! I am very pleased with RepHunter.net!
" - Kelli Clough, My Lullabug

Principal Member #7250: "We got lots of responses and were very happy with your service." - Thorn Mead, Pootatuck Corporation

Rep Member #5652: "Dear RepHunter.net: Actually, the ONLY reason that I asked to have my profile discontinued is because I have gotten SO many good opportunities through RepHunter that I have reached a point where I just can not add anything more right now and do everyone justice! If I find that at some point in the future I would like to look for more Rep opportunities, I certainly would not hesitate to use your services. I will recommend your service to anyone I come across who is looking for Rep opportunities! Thanks for all of your help. Regards." - Dale Fredrick, Sales Rep

Principal Member #73613: "We have taken on 3 new reps. The quality of the leads were excellent. We can't handle more additions at this time. We will be back" - Stuart Ganslaw, SpecBond, Inc.

Rep Member #42728: "The site has been amazing at linking me to good strong industrial companies - I love it.
Keep up the good work." - John Glebas, OEM Sales Engineers

Rep Member #17522: "I have successfully acquired 3 awesome lines." - Priscilla Mitchell, Sales Rep

Rep Member #7848: "This is awesome. I wish I new this site existed before." - Robert Petkus, Sales Rep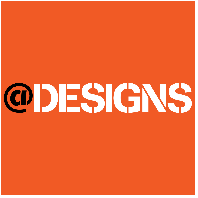 Principal Member #76701: "This is such an easy platform to follow. Thank you for helping us with building a team of sales associates." - Caio Amaral, AT Designs USA, LLC.

Principal Member #12002: "I see we already have one response from a rep looking for opportunities. RepHunter is the best website of its kind and I have tried a few." - Tony Hall, Professional Products and Serv

Click here to view this member's website.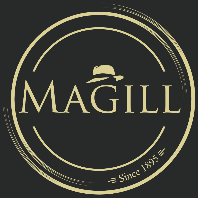 Principal Member #71817: "We have hired 4 new reps to cover different territories as needed. Taking a break for now to see how they work out. Will be back in the near future. Thank you!" - Jarred Shostak, Magill Hat Manufacturing Inc.

Rep Member #14588: "Brenda, I am thrilled with how many responses I get from your services and that they are really real companies. I have referred people to RH and they love it and have picked up territories. I would recommend RepHunter to anyone who is seeking to find new lines. I have found a lot of great companies and met some potential prospects. Lots of opportunity here. Thanks RepHunter. Thanks for the Opportunity. Shame someone didn't think of this sooner." - Trudy Kearns, Sales Rep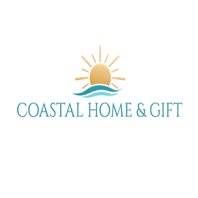 Principal Member #83619: "Very good service and I got the reps I need for now. I may come back in the future." - Antonio Azevedo, Proillume, LLC

Principal Member #75493: "I was skeptical at first, but RepHunter delivered! As we grow and continue to expand, we will be sure to utilize this wonderful source and service." - Natalie Sudit, SHASHI, LLC

Rep Member #15734: "I have been very pleased with the quality of products and manufacturers that I have been able to contact through your listing. Your service is indeed a valuable source for reps." - Joel Tumale, Sales Rep

Principal Member #49215: "Our objective of finding reps was reached and, for the time being, we will not be subscribing new reps. Will definitely be back when needing more reps. Keep up with the great service you guys provide!" - Luiz Francisco Schmidt, Mundial Personal Care, LLC

© Copyright 2001-2018 RepHunter, Inc. All Rights Reserved.