Principal 77683 is not active for one of the following reasons:
The member has found all the Independent Sales Reps they need at this time.
The Principal has requested that their profile be hidden or inactivated while they process existing contacts.
That user is not an active Principal.
The ID does not exist.
Some Testimonials from our members
Principal Member #49237: "Overall I've had great response .... rep hunter did what I wanted it to do for my company. I now need some time to regroup and train the reps I have brought on ...." - P.J. Spell, Image Advertising

Principal Member #62959: "I got so many responses that I have to work on manufacturing before I contact any more." - Ernest Johnson, Red's Texas LLC

Principal Member #64155: "I think I have enough Reps for now! Thanks for your service, I'll be back later." - Holly Lyman, Rococo Designs LLC

Principal Member #49215: "Our objective of finding reps was reached and, for the time being, we will not be subscribing new reps. Will definitely be back when needing more reps. Keep up with the great service you guys provide!" - Luiz Francisco Schmidt, Mundial Personal Care, LLC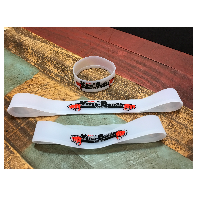 Principal Member #76562: "RepHunter and Brenda are one of the best decisions I made to locate a national sales force to represent VersaBands" - Jim Jobin, Versabrands.com

Principal Member #5602: "Dear RepHunter.net: Thanks. So far, we are extremely pleased with the results of RepHunter.net. We have contacted about 300 reps and we are getting bombarded with reps knocking down our door. Now we are just trying to properly allocate the reps across the USA and Canada per territory with an overload amount to select from." - Cody, GHOSTRIDERX SKATEBOARDS

Rep Member #11523: "I made contact with a medical equipment supplier that I am now representing in Florida. It was exactly what I was looking for. RepHunter is a great contact point for independent contractors like me." - Steve Thomas, Sales Rep

Principal Member #61670: "Thank you for your services. I have successfully built my sales team. I will be utilizing your services again upon expansion." - Jason Kaen, Bijou Coverings, LLC

Principal Member #83937: "Perfect!! We loved your service and when we need a new rep we will certainly reactivate. Thanks!" - Katie Davenport, Little Otters

Rep Member #35435: "Aloha from Honolulu!! Wanted you folks to know ... You're The Best!!!! We thank you for all you do. Just picked up the J-Handles line thru your site and its gonna be a winner. That's only the latest success. There are others, and rephunter.net is frankly, the only reason we've come this far, in such a short period of time. As we say here in paradise, "you folks are da bomb!!" Much Mahalos from Gilmour Sales Of Hawaii & Guam." - Mark Gilmour, Gilmour Sales Of Hawaii

Principal Member #7122: "Thank you, Jeff: you are one of the very few website developers who actually listen to feedback from their customers, and implement changes that help. As a newcomer to using reps, I have done an in-depth study of rep websites and what each one has to offer, and RepHunter is, by far and away, the easiest to use, the most cost-effective, and it has allowed me to be in control of who I want to contact every step of the way. I have already hired 10 reps, and it's not easy to do when you can't interview them face to face. Keep up the good work." - Marjorie Upton, Your Bag Lady

Principal Member #46282: "Love your website...I still have 4 contacts left I want to use. I'll be back for another renewal in Jan or Feb." - Lynn Davis, Closet Scent Inc

Rep Member #7823: "A vital service for the independent, self-employed rep. The line leads have been coming in on a consistent basis. A great service! Thank you RepHunter.net." - Tom, Creative Marketing Associates

Principal Member #8045: "You have allowed us the special experience of meeting people we would never have met and increased our understanding of our marketplace immeasurably. I have recomended your services to those with whom we do not compete. You are to be commended on your service attitude and the people that you have attracted. Thank you again." - Geoffrey L. Flagstad, MedLifeSolutions, Inc.

Principal Member #6395: "Matt & Jeff, I have tried your service and am very pleased with the results. At this time I want to extend the service to the 6 month level. Please use the existing charge info to change my status to a Charter Subscription. Thank you." - Seth Frielich, North American Sales Manager, Unitronics Inc.

Principal Member #65661: "The site has been wonderful and we have found many reps and would like to concentrate on these reps for now. We will probably join back up in a few months. Again, thank you for a great site!" - Valerie Strazza-Finn, J&R Unique Giftware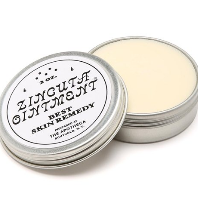 Principal Member #82955: "I must say your website is beyond amazing. I contacted over 20 distributors in my first month and 2-3 of them are turning out to be very good long term prospects for my business. I am overwhelmed now dealing with them and I will not be able to take on any more leads. There are definitely top notch distributors on this list and I am very thankful I found you." - Shai Neubauer, Zincuta, Inc.

Principal Member #4205: "RepHunter has proven to be the perfect solution to develop a national sales team. In just two months we have identified four outstanding Reps who are introducing Awards International to their existing customers, as well as using our catalog and Web site to attract new customers. Utilizing RepHunter to identify professional, established Reps could not be easier. We just upgraded our subscription for 13 months, what a bargain!" - Peggy Pisani, Dir of Sales/Marketing, Awards International

Principal Member #17062: "Rephunter has done the job as promised. We have acquired the desired amount of reps in the desired territories ... definitely gave us a return on our minimal investment. We look forward to working with you in the future." - Nick Joannides, Maui Babe

Rep Member #66959: "Your site has been helpful and [I] am building a good network of client[s]." - MichaelKelvin Ejeagha, Sales Rep

© Copyright 2001-2018 RepHunter, Inc. All Rights Reserved.