Principal 77683 is not active for one of the following reasons:
The member has found all the Independent Sales Reps they need at this time.
The Principal has requested that their profile be hidden or inactivated while they process existing contacts.
That user is not an active Principal.
The ID does not exist.
Some Testimonials from our members
Principal Member #67096: "Brenda ... Tried to click on all of the reasons that I like your service, but it only allows me to click on one! Great service. Thank you." - Rick Anixter, Advanced Metal Solutions

Principal Member #9588: "Thank you for your support. We have been successful in adding several new reps." - Roy Welch, Optoloco

Principal Member #11527: "Matt, It is amazing that in one day after subscribing to and posting on your site, I already have 3 interested reps! To get the quick response is already worth the 3 month subscription price. I'm glad you gave me the insight to go with your service instead of your competitor's. Thanks a million!" - Thomas Lui, QStix Design, Inc.

Principal Member #31897: "H*llova site! I like this. Your site features are a little bit of genius. Whoever put it together did a good job. I wish I would have thought of this idea." - Lee Gnatzig, Ad-Ventures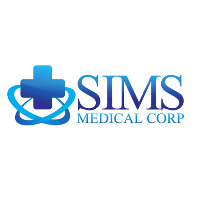 Principal Member #21075: "We have successfully hired representatives for all of Canada thanks to RepHunter!!! Thank you very much - we were very pleased with the services provided." - Indu Bains, SIMS Medical Corp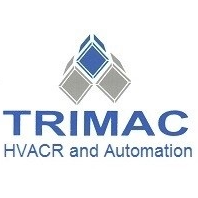 Principal Member #79486: "I had good success with Rephunter because in a short time frame we were able to appoint some reps. We will be going on holiday during Christmas. If we need to communicate with more reps in the future we will come back." - Krish Saxena, Trimac, Inc

Principal Member #57673: "I was successful in finding who I hope will be highly productive reps for my product. Your service was robust and assisted me in an area of the business I was not familiar … finding national reps. Your service exceeded my expectations." - John Ganahl, Air-Lec Industries LLC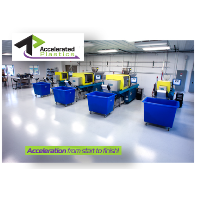 Principal Member #70779: "Thank you for all of assistance over the past two months. You have been great. Your service has been a great method to connect with the representatives that we were looking for. Your service was invaluable in researching and placing representatives in our target areas throughout the United States. We intend to use your service again if the situation requires it. Your site was user friendly and very easy to navigate. I would highly recommend your service to any organization looking for representatives. Check out my comments on the cancellation page of your site, I gave you a huge thumbs up!!! Again, thank you personally for all the help that you had given me. Seriously, your patience and direction made it easy for me to navigate through your site. Take care Brenda and I hope that we cross paths again! Thank you!" - Ken Heintz, Accelerated Plastics

Principal Member #65821: "More than THRILLED. Only leaving right now because we have recruited so many ideal reps by leveraging your powerful and easy to use platform that we're pausing for training. STATS: Out of 55 contacts, we managed to recruit nearly 20 new AMAZING REPS in medical sales, with more we have contact info for and are considering using for other product lines in the future." - Diane Boerstler, EVL Medical Sales Recruiting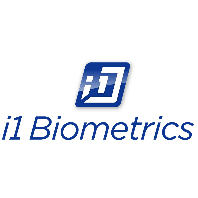 Principal Member #69106: "Your service worked awesome for what we needed, placing reps in some areas that were highly needed by us. Thank you for the service and we will be back!" - Mark West, i1 Biometrics

Rep Member #12388: "Thank you for your help the site is awesome." - Neil Golden, Sales Rep

Principal Member #16378: "RepHunter has been great. I intend to renew later this month." - Randy Mudarri, Metamorphosis East, Inc.

Principal Member #21201: "I have so many leads I am working from your site that I want to freeze my membership or resume when I am not so backed up. It is a lot better then I thought it would be ...." - Rob Weber, Newayceutical Inc.

Principal Member #30091: "Your service to our search for Reps throughout the country has been invaluable. We have now hired all the reps we need. Should we need to add reps in the future we will most certainly use RepHunter again." - Michael Wood, Ace Evert, Inc.

Rep Member #5652: "Dear RepHunter.net: Actually, the ONLY reason that I asked to have my profile discontinued is because I have gotten SO many good opportunities through RepHunter that I have reached a point where I just can not add anything more right now and do everyone justice! If I find that at some point in the future I would like to look for more Rep opportunities, I certainly would not hesitate to use your services. I will recommend your service to anyone I come across who is looking for Rep opportunities! Thanks for all of your help. Regards." - Dale Fredrick, Sales Rep

Rep Member #6185: "Hi there! What a great site and service. We are the UK sales agent register, just saying hello. I love your site. I wish we had one like it! If you have companies looking for agents in the UK, we can help." - Paul G Brown BA (Hons.)

Principal Member #68194: "We found some sales reps for our new product line. We will [re]subscribe to Rephunter when our new product becomes available around 4Q16." - Robert McDowell, Teledon Solutions

Principal Member #82545: "Hello Brenda: First of all, I want to give kudos to you for your outstanding help with this service. I believe this company to be top flight in integrity and customer service, a refreshing experience in this day and time. The application is extremely user friendly, all of the reps I contacted seemingly very honest individuals, and I would recommend this site to anybody looking to grow their business. Thank You, and I will definitely be back." - James Null, J&J Petroleum

Principal Member #15295: "The response from the reps has been very good. I am well satisfied with your service." - Tom Romano, Phayton International

Principal Member #28533: "I have so many reps I'm trying to set up from just a one month subscription that I need to catch up before looking for more! I am very pleased with RepHunter.net!
" - Kelli Clough, My Lullabug

© Copyright 2001-2018 RepHunter, Inc. All Rights Reserved.