Principal 76354 is not active for one of the following reasons:
The member has found all the Independent Sales Reps they need at this time.
The Principal has requested that their profile be hidden or inactivated while they process existing contacts.
That user is not an active Principal.
The ID does not exist.
Some Testimonials from our members
Principal Member #29405: "I have been very successful using your services and should have the territory that I was interested in filled in the near future with a person that I contacted using your services. It has worked out quite well and I wouldn't hesitate in using RepHunter again." - Garry Davis, Davis Diagnostics Limited

Principal Member #27851: "Thanks for your time and we enjoyed using Rep Hunter. Should we have a need in the future for this type of service again, we will definitely use your website." - Carrie Lennox, Sourcetec Industries

Rep Member #37982: "Rephunter works well to get the word out there. (I've used the site myself to find lines). I wish more AV companies knew about Rephunter." - John M. Lee, Paradigm Strategic Marketing

Principal Member #14130: "Thanks for the service. It has produced the desired results. We have contracted with two reps and consider RepHunter the most productive and cost effective service available. After spending hundreds of dollars on newspaper advertising, RepHunter produced the desired results on one month." - Ed Luossy, EZ RV Products Corp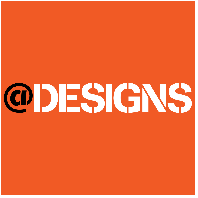 Principal Member #76701: "This is such an easy platform to follow. Thank you for helping us with building a team of sales associates." - Caio Amaral, AT Designs USA, LLC.

Principal Member #26003: "The web site has been very helpful and we have been pleased with the results." - Rob York, Relational Solutions, Inc.

Principal Member #73613: "We have taken on 3 new reps. The quality of the leads were excellent. We can't handle more additions at this time. We will be back" - Stuart Ganslaw, SpecBond, Inc.

Principal Member #71509: "I currently am working with 3 reps!! I'm going to work with these reps, then when I get ready for more, I'll be back!! Thanks!!" - Rosanne Hodges, Archer & Cove

Principal Member #37175: "This was a very worthwhile expenditure. Service was excellent and there were a large number of reps to review and contact. We found several strong candidates. I would use you again without hesitation. Thank you!" - Jodi Levine, EMERGENTag LLC

Principal Member #18456: "I am pleased thus far...of my original 35 contacts I have gotten responses from all but 1...I have 8 that I am still communicating with..of those 8 I am getting ready to hire 5...these 5 represent coverage of 24 States...So...My hat is off to your service." - Guy W. York, Omni Massage Systems

Principal Member #65896: "We have found a few reps and we are working them at the moment. While I am not actively seeking new reps, I would like to come back to RepHunter when we feel we need more representation. " - Tammi Miller, G&L Fabrication

Rep Member #7718: "I have been very pleased with your site and all the contacts I am receiving. Keep up the good work." - Ron Hoover, Sales Rep

Principal Member #64155: "I think I have enough Reps for now! Thanks for your service, I'll be back later." - Holly Lyman, Rococo Designs LLC

Principal Member #65763: "Love your service; will be back. I think this is a good website for people looking to expand." - David Dodson, EZ Dog Walker

Principal Member #83937: "Perfect!! We loved your service and when we need a new rep we will certainly reactivate. Thanks!" - Katie Davenport, Little Otters

Principal Member #44052: "I just want to tell you Brenda, that your website is fantastic. I had no idea where I was going to find a distributor, and your website provided about 40 leads in 30 days, and located 4 solid sales reps already. I should have a lot of orders for my tree guards very soon. As a first time importer, I had no idea where to find distributors to market my product; that is, until I found RepHunter.net. In a matter of days, my mailbox was filled with distributors, sales reps interested in knowing more about my product. I replied to all of them with my standard sell sheet and inserted their personal contact information that I got from the RepHunter profile. By personalizing a sell sheet that they could distribute to retailers, there was instant interest in selling my product. In about 4 weeks, I started to get orders. This is the best investment I ever made." - Jim Saunders, Tree Armor

Principal Member #7122: "Thank you, Jeff: you are one of the very few website developers who actually listen to feedback from their customers, and implement changes that help. As a newcomer to using reps, I have done an in-depth study of rep websites and what each one has to offer, and RepHunter is, by far and away, the easiest to use, the most cost-effective, and it has allowed me to be in control of who I want to contact every step of the way. I have already hired 10 reps, and it's not easy to do when you can't interview them face to face. Keep up the good work." - Marjorie Upton, Your Bag Lady

Principal Member #46282: "Love your website...I still have 4 contacts left I want to use. I'll be back for another renewal in Jan or Feb." - Lynn Davis, Closet Scent Inc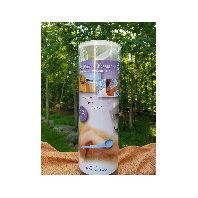 Principal Member #54859: "I will be subscribing again in January or February. I love your service, very professional. There were 10 reps who didn't get back to me, but overall many did and I am now in contact with several. I need to put my subscription on hold for now during holidays and also be have a chance to call some of the reps who I have not reached yet, as well. You guys really do rock and I will be back. Thanks much." - Lynda Moyer, Soothe-Your-Skin CO

Rep Member #12653: "I am currently an independent rep using RepHunter. So far, it's been GREAT! I have located many new lines, and am making a much greater income than I ever did when I was with a rep group!" - Andrea Jennings, Sales Rep

© Copyright 2001-2018 RepHunter, Inc. All Rights Reserved.