Principal 76354 is not active for one of the following reasons:
The member has found all the Independent Sales Reps they need at this time.
The Principal has requested that their profile be hidden or inactivated while they process existing contacts.
That user is not an active Principal.
The ID does not exist.
Some Testimonials from our members
Principal Member #30091: "Your service to our search for Reps throughout the country has been invaluable. We have now hired all the reps we need. Should we need to add reps in the future we will most certainly use RepHunter again." - Michael Wood, Ace Evert, Inc.

Principal Member #17203: "We need to put our account on hold for a while. We really have more interest than we can say grace over." - William Lewis. JointHeat, Inc.

Principal Member #7250: "We got lots of responses and were very happy with your service." - Thorn Mead, Pootatuck Corporation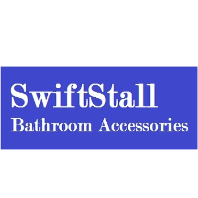 Principal Member #77803: "Please pause the account. I need time to work through the leads that I have received. I will resume later. Thank you." - Nash Stephens, SwiftStall Bathroom Accessories

Principal Member #2956: " Everything is going well. We did place 2 reps for our resort division. You are helping me a great deal and we just signed up for a couple more months." - Joe Wehrle, Holloway Sportswear

Principal Member #6873: "Thank you from all of us at Atomicfuzz. Your service placed us with several qualified reps throughout the country." - R.J. Knoll, Atomicfuzz

Principal Member #55663: "I have to tell you that you guys put together a PHENOMENAL website and service. I could not believe the amount of interest in our services and the serious minded individuals who responded. It is extremely refreshing and I was overwhelmed with responses and could not get to all of them! I will write a testimonial in my next email. I only needed three reps, and that is how many I hired through RepHunter. I will keep going as soon as I finish training these guys and having them produce, I will keep adding more and more reps so long as they are successful. This site is pure gold. Thank you again!" - Yasmin Khalil, APS

Rep Member #39744: "Via LinkedIn, Manufacturer Reps Group: I have found 4 new lines at RepHunter in last 2 weeks great site" - William Toth, Sales Rep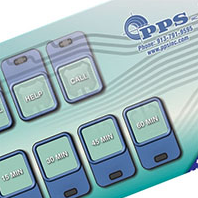 Principal Member #72733: "I will say I have enjoyed using the service. We have written agreements in place with 3 reps, 2 covering territories on the east coast and another in the Northwest. I found the platform to be user friendly and would recommend your service to others. It would also be my recommendation to stay on the monthly maintenance plan until we have located 2 more reps for the Southeast and Southwest." - Todd Horttor, PPS, Inc.

Principal Member #32579: "I'm so happy to have found you. I was stumbling along on my own, ready to go back to flipping burgers at McD's. I especially enjoy the straight-up in-your-face attitude in your training pages. Just what I need, and I've modified my profile at least a dozen times these last two days." - Ray Grant, MegapulseUS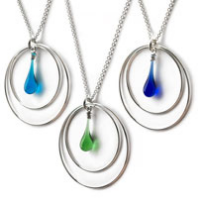 Principal Member #75027: "I got a great response from the reps I contacted and who contacted me. I am currently on-boarding 6+ reps!" - Tawny Reynolds, Sundrop Jewelry

Principal Member #52629: "I have been pleased with the quality of your service and your attention to customer service. I have contacted several reps through your service and our company is well on its way to establishing a sales forces throughout the United States and Canada thanks in part to your service. Thanks for the quality service." - Peter Thompson, DirectImage Cards

Principal Member #9563: "I have found more agents that I expected. I find your site best among few I have found on US market." - Michal Hernik, Cersanit SA

Principal Member #49215: "Our objective of finding reps was reached and, for the time being, we will not be subscribing new reps. Will definitely be back when needing more reps. Keep up with the great service you guys provide!" - Luiz Francisco Schmidt, Mundial Personal Care, LLC

Rep Member #7848: "This is awesome. I wish I new this site existed before." - Robert Petkus, Sales Rep

Rep Member #5652: "Dear RepHunter.net: Actually, the ONLY reason that I asked to have my profile discontinued is because I have gotten SO many good opportunities through RepHunter that I have reached a point where I just can not add anything more right now and do everyone justice! If I find that at some point in the future I would like to look for more Rep opportunities, I certainly would not hesitate to use your services. I will recommend your service to anyone I come across who is looking for Rep opportunities! Thanks for all of your help. Regards." - Dale Fredrick, Sales Rep

Rep Member #37982: "Rephunter works well to get the word out there. (I've used the site myself to find lines). I wish more AV companies knew about Rephunter." - John M. Lee, Paradigm Strategic Marketing

Principal Member #8876: "I am very pleased with the service and will continue at a later date, even though I have not reached my limit (I've still got *plenty* to contact). Thank you for your time and help, I will certainly recommend this company to my associates." - Victoria Sharpe, Victoria's Natural Soap

Principal Member #16798: "We are very happy with your service, and your user-friendly website. We have many interested Reps to follow-up with, after only 1 month." - Ed Cassidy, CASSCO

Principal Member #26890: "I have had great success finding reps ... and won't even access my whole allotment of 35 rep contacts. THANK YOU!." - Susan Kraft, Off the Wall JEWELRY by Kraftworks

© Copyright 2001-2018 RepHunter, Inc. All Rights Reserved.