Principal 76313 is not active for one of the following reasons:
The member has found all the Independent Sales Reps they need at this time.
The Principal has requested that their profile be hidden or inactivated while they process existing contacts.
That user is not an active Principal.
The ID does not exist.
Some Testimonials from our members
Rep Member #53174: "I am pretty happy with this web site. I think RepHunter is great! I have picked up a few new lines, very quickly! I am very excited to get out on the trail and show off my lines to my contacts! Thank you for making your web site! It sure worked for me! :)" - Dawn Dosch, Sales Rep

Rep Member #27042: "Your site has been great for my career." - Tom Gutoskey, Sales Rep

Principal Member #6873: "Thank you from all of us at Atomicfuzz. Your service placed us with several qualified reps throughout the country." - R.J. Knoll, Atomicfuzz

Principal Member #40702: "We found a few great reps here that we're going to start with. When we're needing more, we'll definitely use your service again. Will recommend to others as well. A great resource! (Please feel free to use this as a testimonial.)" - Lexi Soulios, Jeans Cream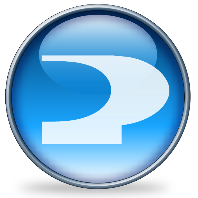 Principal Member #80790: "This has been a great service for supplementing our sales staff. As a famous movie character once said, I'll be back." - Eric Davis, Parks Production, Ltd

Click here to view this member's website.
Principal Member #62832: "Thanks for the help, great service and we will be back." - Ross McEwen, Mission LED Lighting Co

Principal Member #15274: "Thank you, Matt. This is a renewal of our previous subscription, so we are familiar with your system. We have brought on three reps, so far, so the experience has been good." - Matt Ross, Eco-Smart, Inc.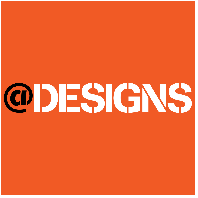 Principal Member #76701: "This is such an easy platform to follow. Thank you for helping us with building a team of sales associates." - Caio Amaral, AT Designs USA, LLC.

Principal Member #76782: "I am working with a few reps now, and need to slow down and get rolling with them before taking on more business. I'll be back for sure. Thank you." - Bruce Hancock, Calls-M-All Game Call, LLC.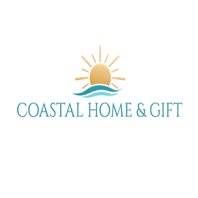 Principal Member #83619: "Very good service and I got the reps I need for now. I may come back in the future." - Antonio Azevedo, Proillume, LLC

Principal Member #9588: "Thank you for your support. We have been successful in adding several new reps." - Roy Welch, Optoloco

Principal Member #69408: "Worth every penny. Very impressed at quality of contacts! I'm cancelling because I was overwhelmed within 2 weeks. My expectations have been met. Congrats on an excellent service." - Gary Armstrong, Alpine Innovations, LLC

Principal Member #73316: "Brenda--first day had a lot of action. We contracted Louis F. for PA, MD, DL; has 5 reps. I got my money's worth in one day! Thank you for talking me into RepHunter." - Jerry Ayers, Sally's Garden Throws

Rep Member #17358: "Hi Brenda, Thank you so much for your help! I have really good news, I was looking at Hot Opportunities and saw [an ad] and after some back and forth, I was offered the New England Sales position with them. The owner is super nice and incredibly interactive as an owner. I can hardly believe that no one in New England was selling the line. This is the best thing to ever happen to me as far as outside sales goes!" - Matt Cohen, Integrity Sales Agency

Principal Member #69462: "Recently I found your service and am very pleased with the quality of reps placing product into the markets we were looking for. I not only connected with about a dozen, but was able to target in and am now happily working with 6 new firms! We are now gearing up for what could be our best season yet... thank you! I will be back when we are ready to hire more!" - Heather Adolphi, Omniio, LLC

Principal Member #70771: "Got all the reps we need for now! Will be back soon!" - Cody Swann, Country Shore, LLC

Principal Member #31433: "This is my third time re-subscribing to RepHunter. Site is incredible. Great service. I have staffed three start-ups with you guys. Cannot wait to get started again!" - Patrick Lee, Top Line Ventures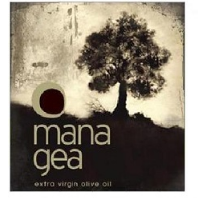 Principal Member #69474: "I have made contacts with most of the Gourmet food and Grocery food reps in your portfolio. I need a bit of time to work with the ones we have contacted before adding anymore! Great service ! Will be back next month !" - Lionel Chaulet, Mana Gea

Rep Member #39046: "Fabulous---I have wanted to change my field to medical, for some time..Trade shows..travel expenses---hours at the libary or internet--But, with Rep Hunter---NO EXPENSE--and everything just fit perfectly, such little effort and magnificent results!!!! Brenda is Great!!!!" - Mel Polunsky, Sales Rep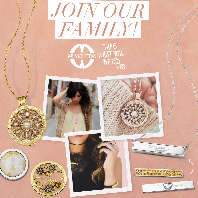 Principal Member #70556: "Honestly, I am very pleasantly surprised with my results using RepHunter! I didn't initially see a lot of strong matches in the agent search, but gave it a try anyway. I was able to place a few reps in the two months I used the service, and that makes me a very happy customer! Overall I am very happy with the value and services I received from RepHunter. Thank you!" - Audrey Daley, Mi Moneda

© Copyright 2001-2018 RepHunter, Inc. All Rights Reserved.