Principal 75468 is not active for one of the following reasons:
The member has found all the Independent Sales Reps they need at this time.
The Principal has requested that their profile be hidden or inactivated while they process existing contacts.
That user is not an active Principal.
The ID does not exist.
Some Testimonials from our members
Rep Member #41936: "Love your company!! Really appreciate being a rep using your service." - Kirk L, Canandaigua, NY

Principal Member #11952: "I am so glad to have found the Rephunter service. Since joining last month, we have placed 13 new reps! Rephunter is a great resource and I would recommend it to anyone looking for reps. It is well worth the subscription cost." - Lisha Vines, Creative Enterprises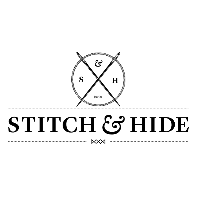 Principal Member #71250: "Good site. I found and set up relationships with a number of reps. This concludes our second search." - Dennis MCcLaughlin, Stitch & Hide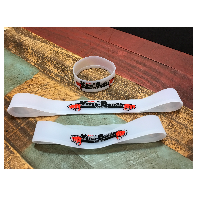 Principal Member #76562: "RepHunter and Brenda are one of the best decisions I made to locate a national sales force to represent VersaBands" - Jim Jobin, Versabrands.com

Principal Member #67386: "I have made some great contacts through your system. I want to get rolling with these reps, and will add more as I get things off the ground. A great service. I will recommend to other artists looking for sales representation." - Monica Martin, The Arsty Girl Studio

Rep Member #39046: "Fabulous---I have wanted to change my field to medical, for some time..Trade shows..travel expenses---hours at the libary or internet--But, with Rep Hunter---NO EXPENSE--and everything just fit perfectly, such little effort and magnificent results!!!! Brenda is Great!!!!" - Mel Polunsky, Sales Rep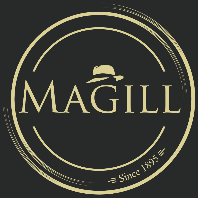 Principal Member #71817: "We have hired 4 new reps to cover different territories as needed. Taking a break for now to see how they work out. Will be back in the near future. Thank you!" - Jarred Shostak, Magill Hat Manufacturing Inc.

Principal Member #9588: "Thank you for your support. We have been successful in adding several new reps." - Roy Welch, Optoloco

Rep Member #41926: "WOW! Thank you for taking so much time analyzing my profile. That was very professional AND kind of you. Rep Hunter is a very POWERFUL tool for me and I hope for a long lasting relationship." - Brad Shattuck, Darb Sales & Service

Rep Member #9491: "Thanks for your help. Your site is GREAT. The wide variety of companies searching for representation is what makes your site great." - Bruce Muller, Sales Rep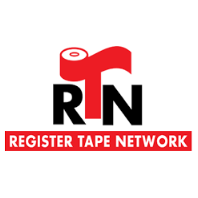 Principal Member #76359: "We are temporarily placing our account on hold. We do plan to come back! Thank you for your services and great customer support. I would love for more people to know what you are offering and for them to try it out. If my little blurp helps I would be so happy!" - Sue Thelen, Register Tape Network

Principal Member #32977: "I'm a rephunter fanatic – It's been the best money my company has spent. The problem I have is we were only looking for 5-10 reps and we've found them in record time. I will be back as a customer within a month or two. I am overwhelmed by the tremendous responses I'm getting from Rephunter. In fact, it's been too successful as I cannot keep up with the reps who are interested in our products. I've only used about 1/3 of my paid contacts so far. Can I put my account on hold for a couple months until I get caught up on my contacts? I'm serious, the response has been overwhelming!" - Jerry D. Erickson, VoltageX Brands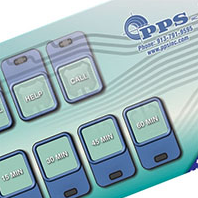 Principal Member #72733: "I will say I have enjoyed using the service. We have written agreements in place with 3 reps, 2 covering territories on the east coast and another in the Northwest. I found the platform to be user friendly and would recommend your service to others. It would also be my recommendation to stay on the monthly maintenance plan until we have located 2 more reps for the Southeast and Southwest." - Todd Horttor, PPS, Inc.

Rep Member #39332: "RepHunter.net is a great site for reps looking for new lines and companies looking for reps. I belong and use the site constantly. Highly recommended!" - James E. Comment, James E. Comment & Assoc.

Rep Member #16143: "I am positively taken with the breadth of companies shown. Frankly, I am amazed that in this day and age a company can deliver more than one would expect. You have accomplished this, and I am more than pleased." - Steven Lowen, Sales Rep

Principal Member #7615: "I have found this service highly valuable, have identified 20-25 solid reps. Thanks for a great service!" - Dick Meloy, Diversified Products Company

Rep Member #1825: "I have worked in the rep business now for over 30 years, and I have met the high, and the low in this business world. I have clients in every major, and all the minor countries around the world. I can say, without regard that REPHUNTER has the best, focused service for both the rep today seeking to make his living, and the new company, or the major corporation. They have a screening formula for the reps that is the finest [and] for the companies that is the Leader in this industry. We have made it our First stop to seek new companies to add to our long list of the highest quality companies. I am always contacted by more fine companies from RepHunter's great referrals. I very proudly recommend [RepHunter]." - William Schooler, Schooler & Associates, LLC

Rep Member #34685: "I can tell you how important RepHunter has been to me. Thank God it's around. I've been sales for 35 years and since working with RepHunter everything has changed for the better. I've been able to expand my operation and increase my income. Many opportunities exist with the RepHunter website. They have given me the opportunity to expand and diversify. The follow up on the program by Brenda has been excellant as sometimes we get in a rut and need some help, and she has been great for that." - Richard Ventresca, Sales Rep

Rep Member #8825: "I visited your site yesterday on recommendation from another Independent Rep. It is excellet! I registered and completed my profile this morning and within 2 hours had received a call from a manufacturer that is very promising." - Tom Raatikaninen, Sales Representative

Principal Member #40702: "We found a few great reps here that we're going to start with. When we're needing more, we'll definitely use your service again. Will recommend to others as well. A great resource! (Please feel free to use this as a testimonial.)" - Lexi Soulios, Jeans Cream

© Copyright 2001-2018 RepHunter, Inc. All Rights Reserved.