Principal 12002 is not active for one of the following reasons:
The member has found all the Independent Sales Reps they need at this time.
The Principal has requested that their profile be hidden or inactivated while they process existing contacts.
That user is not an active Principal.
The ID does not exist.
Some Reviews from our members
Rep Member #34685: "I can tell you how important RepHunter has been to me. Thank God it's around. I've been sales for 35 years and since working with RepHunter everything has changed for the better. I've been able to expand my operation and increase my income. Many opportunities exist with the RepHunter website. They have given me the opportunity to expand and diversify. The follow up on the program by Brenda has been excellant as sometimes we get in a rut and need some help, and she has been great for that." - Richard Ventresca, Sales Rep

Principal Member #65985: "Good service. I found people that I will be using as sales reps for my company." - Joe Walker, Piping Supplies Inc

Principal Member #60576: "RepHunter is a great service. We've used it for the better part of the last decade for expanding our sales coverage and launching new products." - Casey J Cormier, Angel-Guard Products, Inc.

Principal Member #8876: "I am very pleased with the service and will continue at a later date, even though I have not reached my limit (I've still got *plenty* to contact). Thank you for your time and help, I will certainly recommend this company to my associates." - Victoria Sharpe, Victoria's Natural Soap

Principal Member #63468: "It was a very good site and I made good contacts that I am working with currently." - Mark

Rep Member #39046: "Fabulous---I have wanted to change my field to medical, for some time..Trade shows..travel expenses---hours at the libary or internet--But, with Rep Hunter---NO EXPENSE--and everything just fit perfectly, such little effort and magnificent results!!!! Brenda is Great!!!!" - Mel Polunsky, Sales Rep

Principal Member #24102: "We all at MCM Marketing want you to know how productive our subscription to RepHunter has become for us. Indeed, over the last month we have met scores of highly qualified sales representatives and are now concluding all the arrangements with a significant number of them to bring them into our company.

Thank you for your help and guidance in the early days, when we were still new to RepHunter." - Joe Sewald, MCM Marketing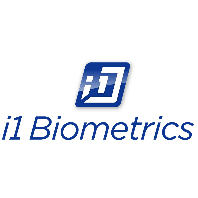 Principal Member #69106: "Your service worked awesome for what we needed, placing reps in some areas that were highly needed by us. Thank you for the service and we will be back!" - Mark West, i1 Biometrics

Principal Member #40702: "We found a few great reps here that we're going to start with. When we're needing more, we'll definitely use your service again. Will recommend to others as well. A great resource! (Please feel free to use this as a testimonial.)" - Lexi Soulios, Jeans Cream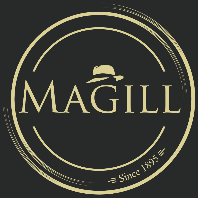 Principal Member #71817: "We have hired 4 new reps to cover different territories as needed. Taking a break for now to see how they work out. Will be back in the near future. Thank you!" - Jarred Shostak, Magill Hat Manufacturing Inc.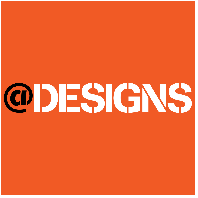 Principal Member #76701: "This is such an easy platform to follow. Thank you for helping us with building a team of sales associates." - Caio Amaral, AT Designs USA, LLC.

Rep Member #12760: "Your website has been very helpful. I've been using Rephunter for ten years now and made very good connections. Brenda, your customer service has been excellent and I would recommend Rephunter to everyone who wants to increase sales. Thank you." - Robert Salzman, Sales Rep, R&R Enterprises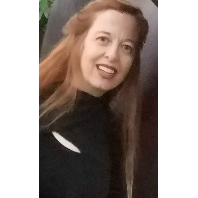 Rep Member #3286: "The offers I receive from your web site are always of the highest quality; nothing that I could have found on my own!" - Marybeth Pead, Sales Rep

Principal Member #17143: "LOVE YOUR SITE AND SERVICE!!!" - Steve Robbins, Markits LLC

Principal Member #64429: "Great service. You delivered what you promised at the cost communicated. Very great service/support from Brenda!" - Ken Brzozowski, Transco Railway

Rep Member #14240: "Rep hunter is fantastic. In all my years of being a rep (29) this is the very best organization I have ever seen as a positive influence in assisting reps. You have it totally organized and professionally managed." - Fred A. Zohlman, Sales Rep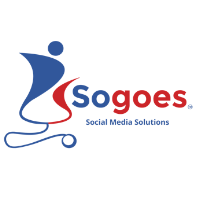 Principal Member #75585: "RepHunter works! Brenda was wonderful in helping set up our account and helping us get started. Just in a few weeks now, we have our first sales rep signed and selling our Sogoes healthcare Social Media Software Services. A good Match ... a proven sales opportunity with monthly residuals and a qualified sales rep who immediately got the power Sogoes and Social Media relationship out-reach in the Healthcare market. Where there is a way, there are sales reps on RepHunter to make it happen!" - David J. Morgan, Sogoes, LLC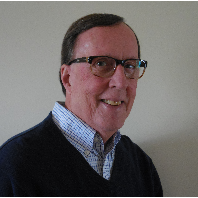 Rep Member #14052: "I think your program is very well thought out. You are providing a valuable service to both manufacturers and reps. I've checked out several other similar sites and you have the best that I've found so far. Keep up the good work!" - David Ring, Sales Rep.

Principal Member #8862: "In a little over a month, I've signed 7 manufacturers representatives through RepHunter.net. The service and support have been tremendous, and I could not be happier with the quality of people I've found, or who have found me, through RepHunter.net. Great service!" - Kent Miller, Autonomic Software, Inc.

Principal Member #71395: "Your program is amazing and has helped us reach out to numerous reps. We will be back when it is required." - Matthew Mc Mullen, Jamboo Headphones

© Copyright 2001-2020 RepHunter, Inc. All Rights Reserved.