Principal 12002 is not active for one of the following reasons:
The member has found all the Independent Sales Reps they need at this time.
The Principal has requested that their profile be hidden or inactivated while they process existing contacts.
That user is not an active Principal.
The ID does not exist.
Some Testimonials from our members
Principal Member #14190: "Your service was excellent! I got all the reps I can handle for now. We expect some serious growth due to the utilization of RepHunter." - Brian Rawlson, Ekklesia Apparel Co.

Principal Member #50349: "We are in negotiations with several reps across the country. We are very happy with your service: we just can't handle more right now!" - Kay Connor, Kay Connor Designs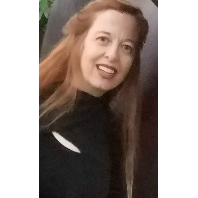 Rep Member #3286: "I still love your web site and tell so many friends about you. This is truly a MUST for any sales person who wants to go from ordinary to superstar." - Mary Pead, Sales Rep

Principal Member #41402: "Brenda Sorensen, thanks for your help. Thanks to your web site we found reps for 90% of the country, and only have WA, OR, and ID to fill. We received many responses to our posting, and several multi-man and single rep agencies contacted us with interest in representing our company. We were able to turn over existing business to the reps we put on in each territory, as well as introduce new products for them to introduce to our end user and distributor accounts. We are also in print with our new 2010-2011 catalog to assist them in developing new accounts. As a former Independent rep myself, I appreciate the value of RepHunter and wish they were around when I started my first rep business in 1983." - Robert Damesworth, Suburban Tool, Inc.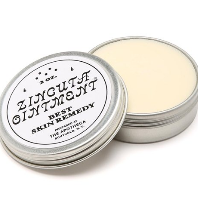 Principal Member #82955: "I must say your website is beyond amazing. I contacted over 20 distributors in my first month and 2-3 of them are turning out to be very good long term prospects for my business. I am overwhelmed now dealing with them and I will not be able to take on any more leads. There are definitely top notch distributors on this list and I am very thankful I found you." - Shai Neubauer, Zincuta, Inc.

Principal Member #31433: "This is my third time re-subscribing to RepHunter. Site is incredible. Great service. I have staffed three start-ups with you guys. Cannot wait to get started again!" - Patrick Lee, Top Line Ventures

Rep Member #66959: "Your site has been helpful and [I] am building a good network of client[s]." - MichaelKelvin Ejeagha, Sales Rep

Principal Member #55663: "I have to tell you that you guys put together a PHENOMENAL website and service. I could not believe the amount of interest in our services and the serious minded individuals who responded. It is extremely refreshing and I was overwhelmed with responses and could not get to all of them! I will write a testimonial in my next email. I only needed three reps, and that is how many I hired through RepHunter. I will keep going as soon as I finish training these guys and having them produce, I will keep adding more and more reps so long as they are successful. This site is pure gold. Thank you again!" - Yasmin Khalil, APS

Principal Member #32977: "Brenda, your website is amazing and I find myself after being on it for just a few weeks overwhelmed by the responses/results. I may need to put a hold on my account again as I literally can't keep up with the requests. This is the 2nd time I have had to cancel because of overwhelming responses from your website. With Rephunter, you get much more than you pay for and I thought I would subscribe longer than 1 month this time but as I said, 'It works!'" - Jerry Erickson, Advanced Mobile Power Solutions

Principal Member #67369: "Wow Brenda! I have no idea how this rep search will end up. All I can say is that your service is making our phones ring off the hook. Congratulations on providing a wonderful matching platform for reps and suppliers." - John F. Price, BMT Commodity Corporation

Principal Member #54052: "Just taking a break for a while as we begin these new relationships with the new Reps. Thanks for this site and the relationships it creates!" - Tom Wilson, Second Wind Air Purifier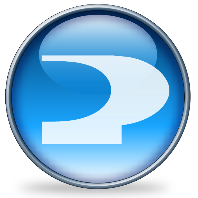 Principal Member #80790: "This has been a great service for supplementing our sales staff. As a famous movie character once said, I'll be back." - Eric Davis, Parks Production, Ltd

Principal Member #63468: "It was a very good site and I made good contacts that I am working with currently." - Mark

Principal Member #50402: "This site is ABSOLUTELY AMAZING! I have contacted and placed reps in several locations throughout the US. However, I would like to cancel my subscription now. I'll be back soon. " - Jamel Bullock, DeKel Fashions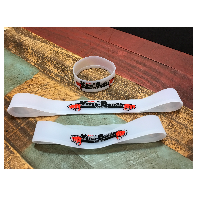 Principal Member #76562: "RepHunter and Brenda are one of the best decisions I made to locate a national sales force to represent VersaBands" - Jim Jobin, Versabrands.com

Principal Member #8255: "Thanks to your service, we now have enough reps to keep us busy for some time." - Jennel Lilienstein, Frontsiders, LLC

Principal Member #44750: "We are satisfied with the RepHunter service and will be back for more. Thanks for being such a great tool. We should have used your services a long time ago. " - Hans Kohte, In Your Face LLC

Rep Member #41936: "Love your company!! Really appreciate being a rep using your service." - Kirk L, Canandaigua, NY

Principal Member #66278: "Excellent Website. Totally Surprised Me. Thank you so much for helping me jump the gap!" - Jayson Buckingham, AquaGlow LED

Principal Member #4409: "Matt & Jeff, This is a letter to say "Thank you" for providing such a valuable tool as RepHunter.net. It has provided us with an ongoing source for independent reps as we continue to grow our business. Since May, we have signed on over 30 Independent Reps across the US. We also found the reps have helped us to improve our service and increase market penetration. I would recommend RepHunter.net to anyone who wants to build a dynamic and talented independent sales force. Thanks again guys for your innovative approach to finding sales reps. Kind Regards." - Tedd Howsare, Dir of Sales & Marketing, PharmaLink, Inc

© Copyright 2001-2019 RepHunter, Inc. All Rights Reserved.