Principal 12002 is not active for one of the following reasons:
The member has found all the Independent Sales Reps they need at this time.
The Principal has requested that their profile be hidden or inactivated while they process existing contacts.
That user is not an active Principal.
The ID does not exist.
Some Testimonials from our members
Principal Member #54052: "Just taking a break for a while as we begin these new relationships with the new Reps. Thanks for this site and the relationships it creates!" - Tom Wilson, Second Wind Air Purifier

Principal Member #58135: "Brenda: We found an excellent rep. using your site and just signed with him. We will continue to look for 2-3 more in other areas of the country. Brenda was very helpful even before I signed up. Thank you for your renewal heads-up message as well. Most sites don't do this!" - Wayne Kaniewski, MD, Twin Cities EMR Consulting, LLC

Principal Member #8378: "We have obtained four new Sales Reps and are working on signing on a fifth. We are all set for now, so I would like to put our monthly listing on hold until we need to do it again." - Bill Parrish, Industrial Transfer and Storage, Inc.

Principal Member #24809: "Thank you for your great service. I have been quite successful at accomplishing what I wanted to through RepHunter. Two months ago, I set out to add one or possibly two new reps. Actually I have already added two new ones and I am continuing a dialogue with and may bring on board two others that are actually a bonus over my original plan. I was a little skeptical at first but now I am convinced. It works." - Ken Jehle, Midwest Rubber Co.

Principal Member #8877: "Thank you for your service. It has been a great help." - Chris Mayher, Mayher Industrial Tooling, Inc.

Principal Member #65985: "Good service. I found people that I will be using as sales reps for my company." - Joe Walker, Piping Supplies Inc

Rep Member #9788: "Rephunter.net is the most valuable tool for communication with manufacturer's that I have ever found. If only I could have known about this tool sooner! I would gladly offer any testimonial that would benefit your great service." - Glenn Probert, Probert & Design Associates

Principal Member #72222: "Thank you for this service. It is really quite genius and user friendly. I found it very effective to communicate efficiently with others. It did get us on the right path." - Randy Kinnison, Visualign, LLC

Principal Member #16378: "RepHunter has been great. I intend to renew later this month." - Randy Mudarri, Metamorphosis East, Inc.

Principal Member #50402: "This site is ABSOLUTELY AMAZING! I have contacted and placed reps in several locations throughout the US. However, I would like to cancel my subscription now. I'll be back soon. " - Jamel Bullock, DeKel Fashions

Principal Member #3282: "Rephunter.net has allowed PPA to communicate our services internationally through an experienced outside sales force, almost instantaneously, and without any additional overhead. We highly recommend them." - Bill Bisignano, Princeton Profit Associates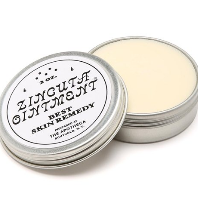 Principal Member #82955: "I must say your website is beyond amazing. I contacted over 20 distributors in my first month and 2-3 of them are turning out to be very good long term prospects for my business. I am overwhelmed now dealing with them and I will not be able to take on any more leads. There are definitely top notch distributors on this list and I am very thankful I found you." - Shai Neubauer, Zincuta, Inc.

Principal Member #8971: "Hi Matt. Your concept is great and I made several good contacts. Thank you." - Harvey Seigle, Seigle & Associates, Inc.

Principal Member #26890: "I have had great success finding reps ... and won't even access my whole allotment of 35 rep contacts. THANK YOU!." - Susan Kraft, Off the Wall JEWELRY by Kraftworks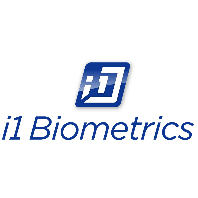 Principal Member #69106: "Your service worked awesome for what we needed, placing reps in some areas that were highly needed by us. Thank you for the service and we will be back!" - Mark West, i1 Biometrics

Principal Member #42619: "We at Wallscape Vinyl Wallcovering thank you so much for way the information was presented. As I have subscribed, however still new at navigating the system, I can see this website is special.
It's great to see people who believe in the spirit of what they do to the core of their fabric." - Paul DiMaggio, Wallscape Vinyl Wallcovering

Rep Member #38527: "Jeff's company RepHunter, Inc. is an innovative and user friendly resource for independent sales representatives and companies in need of sales reps. I find the web site user friendy and the Monday updates very useful. They respond quickly and professionally to any inquiry. I am pleased to be doing business with Jeff and RepHunter, Inc. and look forward to a long relationship." - Tom Deveny, Sales Rep

Rep Member #11577: "As an independent rep looking for additional lines to carry, I just want to say I think your service is great. Thank you. I will recommend your service to all my contacts." - Michael J. Mucaria

Rep Member #37982: "Rephunter works well to get the word out there. (I've used the site myself to find lines). I wish more AV companies knew about Rephunter." - John M. Lee, Paradigm Strategic Marketing

Principal Member #48880: "We are no longer looking for reps, but would use your services again if the need arises in the future." - Brian Ross, Trans-Industries

© Copyright 2001-2019 RepHunter, Inc. All Rights Reserved.