View Profile: Principal# 107581
Principal 107581 is not active for one of the following reasons:
The member has found all the Independent Sales Reps they need at this time.
The Principal has requested that their profile be hidden or inactivated while they process existing contacts.
That user is not an active Principal.
The ID does not exist.
Some Reviews from our members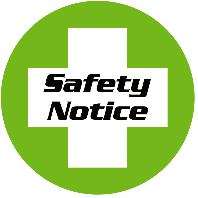 Principal Member #66711: "This site is great! We didn't expect results so quickly! Thanks for an awesome service!" - Dennis Albert, Safety Notice Corporation

Rep Member #12760: "Your website has been very helpful. I've been using Rephunter for ten years now and made very good connections. Brenda, your customer service has been excellent and I would recommend Rephunter to everyone who wants to increase sales. Thank you." - Robert Salzman, Sales Rep, R&R Enterprises

Principal Member #7122: "Thank you, Jeff: you are one of the very few website developers who actually listen to feedback from their customers, and implement changes that help. As a newcomer to using reps, I have done an in-depth study of rep websites and what each one has to offer, and RepHunter is, by far and away, the easiest to use, the most cost-effective, and it has allowed me to be in control of who I want to contact every step of the way. I have already hired 10 reps, and it's not easy to do when you can't interview them face to face. Keep up the good work." - Marjorie Upton, Your Bag Lady

Principal Member #76782: "I am working with a few reps now, and need to slow down and get rolling with them before taking on more business. I'll be back for sure. Thank you." - Bruce Hancock, Calls-M-All Game Call, LLC.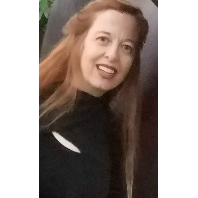 Rep Member #3286: "The offers I receive from your web site are always of the highest quality; nothing that I could have found on my own!" - Marybeth Pead, Sales Rep

Rep Member #68841: "I have been totally impressed with your Site and the 3 Responses I have already received, and will be signing a Rep Agreement with one!" - Eleanor Grande, EJ Grande & Associates

Principal Member #36098: "I'll be back for more! I thank you for the great reminder service. I can't even remember a company that doesn't try to roll over subscriptions automatically without notice. You run a solid operation, many thanks for the high integrity and a great service." - Wil Tarnasky, Sports Fleet Ventures, Inc.

Rep Member #57405: "Great site!" - Curt, Sales Rep

Principal Member #26890: "I'm so glad that you have created this service for both reps and manufacturers. I have found some really great reps over the years ... through RepHunter and access to your data base has been integral to the process of growing our business. As always, a great service!! Thank you!" - Susan Kraft, Kraftworks Studio

Rep Member #27866: "If you are searching for a Sales opportunity, I highly recommend RepHunter.net



I have been a member of RepHunter for over 5 years. They are my go-to provider whenever I am searching for the latest and greatest in Medical Sales opportunities. Their opportunities are fresh and focused. Their website is very user friendly.



Salespeople know that service is paramount. For the past five years, Brenda Sorensen has been my Service Rep. She is wonderful! She is both professional and kind. She always treats my questions and requests with a sense of urgency. This point is important because with most Independent Sales people, timing is everything. Thank you, thank you, Brenda.



If you are searching for Sales Opportunities, you will find them at RepHunter.net" - Jan Estes, Sales Consultant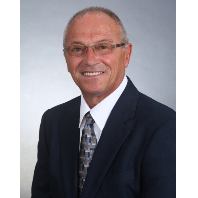 Rep Member #19204: "I have been working with RepHunter for a number of years and have always had good success, but in the last 9 months I have added 5 new RepHunter manufacturers to my list of clients! This has dramatically increased my business / revenue!! We have been in business for 21 years and because of RepHunter this could be our best year ever! Also, the staff at RepHunter is always available to help!" - Jerry Campanella, Sales Rep

Principal Member #26890: "I have had great success finding reps ... and won't even access my whole allotment of 35 rep contacts. THANK YOU!." - Susan Kraft, Off the Wall JEWELRY by Kraftworks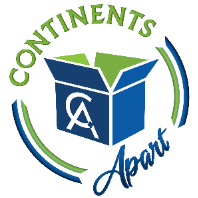 Rep Member #37482: "I referred my friend to you yesterday. I gave him a rave review and I am very certain he will be using you to locate several reps in the near future. Thanks again for being a terrific resource. We have always used RepHunter to find new lines to represent. As we are expanding sometime in the near future we will begin to recruit additional sales reps to work for us as well. Thanks!" - Steven J Husak, Continents Apart, LLC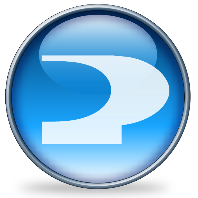 Principal Member #80790: "This has been a great service for supplementing our sales staff. As a famous movie character once said, I'll be back." - Eric Davis, Parks Production, Ltd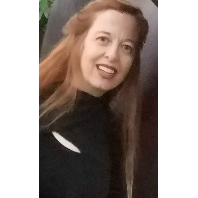 Rep Member #3286: "I still love your web site and tell so many friends about you. This is truly a MUST for any sales person who wants to go from ordinary to superstar." - Mary Pead, Sales Rep

Principal Member #26890: "I found some more great reps to help us take our business to the next level. There's always a few that don't work out for one reason or another, but it IS a "numbers game". My only disappointment is that sometimes I find multiple great reps for a certain territory and can't hire them all!" - Susan Kraft, Kraftworks Studio

Principal Member #51644: "Hello, Fantastic service. Cancelling for now, but I will be back in a few months. Like everything you offer and service keeps getting better. Thanks." - Derrick Thomas, Axsysnet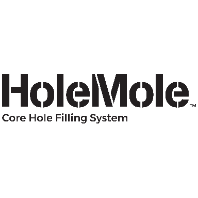 Principal Member #65256: "This service has been and continues to be great for our needs. We have now placed 10 reps in just over 2 months! We are focusing on these placements for a few months and will then be back to engage additional sales reps." - David Humphrey, T3 Enterprises, LLC