Find independent software sales rep jobs

Contact companies hiring software representatives
Basic service always free for reps. No hidden fees. And we never sell your data, ever.
Search our database. of companies looking to fill software sales rep jobs. Find and contact manufacturers and vendors with software representative jobs that need filling immediately.
Add new lines and expand your line card.
Contact qualified manufacturers and companies seeking to fill software sales jobs with qualified reps who have established buyers in your region.
We advertise for you! Your free Rep Profile gets seen by hundreds of companies per month—companies will quickly start contacting you.
Get your free RepHunter's Guide to Independent Sales Reps—16 years of experience packed into an easy-to-read, 41 page guide—for free! Just complete your profile below and confirm your email address within 24 hours.
We have an active and trusted database of software companies, wholesale vendors, and distributors seeking to hire independent software sales reps to promote their software and software-as-a-service (SaaS) product and service lines to all levels of industry and business, including manufacturing, education, retail, and others.
Enter keywords to search for principals in our database. The search looks at the portion of the principal's profile where they describe their Product Lines, Target Markets, and the Sales Opportunity.
Describe your customers. Examples: retail, apparel, gift shop, medical, OEM, industrial, machine, component, auto, department store, distributor, wholesale, etc.
Note: do not include cities or states with your keywords. Territories are not part of the keyword field and will dramatically reduce your results.
Once you are registered with RepHunter, you can do an Advanced Search, which allows searching by Territories and more.
All Of The Words
Enter one or more words. All must be present to be included in the result. For example, the search
home office
will find entries with both
home
AND
office
but not necessarily as adjacent words.
The Exact Phrase
Enter quotes as part of the search. For example,
"home office"
(with the quotes entered) will find only entries having the exact phrase
home office
.
At Least One Of The Words
Put a comma or "OR" between the words. Either word must be present to be included in the result. For example
home, office
will find entries with either
home
OR
office
. Another more complex example:
home office, copier
will find entries with
home AND office
OR
copier
. Likewise for
copier, home office
.
Word Boundaries
The search function has been enhanced so the word boundary symbols
[
and
]
are no longer necessary.
Negative Keywords
To search for results that do NOT include a keyword
(example: home office but not copier)
, use a minus sign immediately before the keyword you wish to omit.
Example: home office -copier
Elite Rep Program
Hi! I'm Gary Berger, Director of Business Development. For over 15 years I have been helping countless companies and reps in the independent channel to grow their business.
We have created our Elite Rep program to help you pick up new lines faster. Accelerate your RepHunter membership! Sign up for our Elite Rep Program.
As a RepHunter Elite Rep, you will receive the following:
We will aggressively market Elite Reps to the software sales industry.
In searches by principals, your listing will be pinned in a highlighted section on the first pages of the results.
You can request two 15-minute one-on-one sessions with the directors of our Platinum Program to assist you with your repping needs.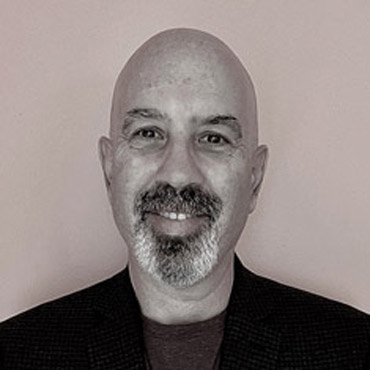 Introductory pricing for this program is $16.58 per month when paid for a year in advance; $19.99 when paid monthly.

'
To sign up for the Elite Rep Program, you must first register as an Independent Rep. Begin by completing the form on this page and the several pages that follow.
After you have done that, you will be offered the opportunity to sign up in the Elite Rep Program.
If you need assistance, please call RepHunter TOLL FREE at 877-895-2909
The RepHunter Difference:

Support for sales reps, when you need it
With unlimited toll-free telephone support, you can get your problems solved fast.
Activate or deactivate your independent rep profile as your needs change, hassle free .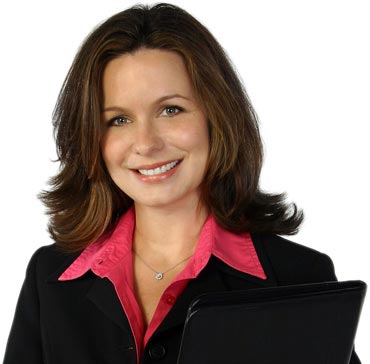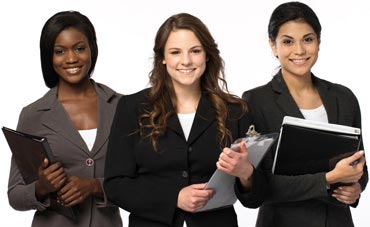 International exposure
Reach new audiences and software development companies with exposure on our international rep database. Your sales rep profile gets searched daily by recruiters, agencies, and companies hiring sales reps.
We advertise to companies seeking independent reps and promote your profile with optimized search.
Find companies needing your expertise—fast
We provide powerful search tools to help you find that next big software sales opportunity. With features like "Find My Matches", you'll be on the fast track to your next business call.
Complete your software sales rep profile and confirm your email address within 24 hours and receive RepHunter's Guide to Independent Sales Reps—16 years of expertise in an easy-to-read guide—for free.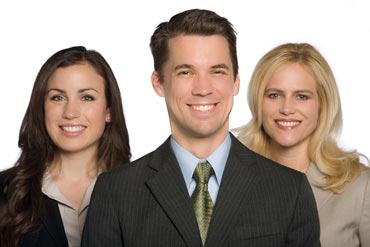 Your information is safe with RepHunter
We don't make money selling your information. Our revenue comes from our company members who pay to make connections with reps like you and from nowhere else. That means the only ads you'll see here are the ones we make for our company members. Simple as that.
RepHunter benefits for sales reps:
Basic service always FREE for sales reps. No hidden fees, ever.
Unlimited toll-free telephone support
Fast track "Find My Matches"
International online exposure
Activate/deactivate your profile as needed
RepHunter advertises for you! We find companies seeking reps.
Powerful search tool helps you quickly find sales opportunities
RepHunter's recruiters use this database everyday
Outside independent sales reps – the BEST way to build your business!
We make it FAST, SIMPLE, and EASY to find Independent Sales Reps opportunities!
Post Your experience and search our database for FREE!
We will work hard to exceed your expectations!
Find commission-only sales rep jobs at RepHunter!
RepHunter has businesses, distributors and manufacturers hiring independent sales reps in all territories and industries—if you are a sales rep in any of the markets shown above, we have businesses looking for you!
Independent reps—contact companies needing sales representation
Create your free profile and search for manufacturer representative jobs and independent sales rep job opportunities.
Manufacturers and companies daily search RepHunter to find and contact commission-only sales reps. We need qualified sales reps like you today!
Quick start to success for independent sales reps
Find new lines by searching the RepHunter database.
Respond to all contact requests timely.
Login to RepHunter and keep your profile up to date—keeps you at the top of searches by companies looking for you.
Control your profile's visibilty.
The Software Sales Industry
The software industry is a very exciting and cutting edge place in outside sales. More than 70% of venture capital investments were in software as of 2011. Software helps businesses find ways to perform necessary functions faster, more effectively, and at a greater scale.
Software sales are generally business to business, and success in making the sale requires a highly intelligent and technically proficient team of sales reps. Selling software may require not just domestic, but global travel on the part of reps, who will need to provide feedback to the producers of the software in order to add new features, fix bugs, and keep up with the fast paced world of software.
To tap into the full potential of the software industry, find highly qualified and talented independent sales reps at RepHunter, or explore our database of software lines. Whether you are a principal or an outside sales representative, RepHunter can help guide you to success.
Did you know?
The US software market is $297 billion in revenue.
The market's largest segment is Enterprise Software with a projected market volume of US$119 billion n 2022.
Other major software segments include productivity software, system infrastructure software and application development software.
The majority of software solutions in these market segments are designed to be used in a professional environment but may also be used privately.
Software in general can be provided in one of two ways: on-premises software is sold via a transactional license or as a subscription, and cloud-based software (software as a service / SaaS) is most often sold as a subscription.
Revenue is expected to show a compound annual growth rate 5.5% between 2022 and 2027, resulting in a market volume of $388 billion by 2027.
Independent Reps in the Software Sales Industry
The software industry is a space that attracts highly intelligent and highly motivated people at every level, from designers to coders to manufacturers, suppliers, or service providers ("principals") to skilled outside sales reps. It is also a highly competitive industry, in which innovation is not just prized, but necessary. To keep your product flying off the shelves, you need a team of outside sales reps that are skilled at selling software and effective communicators with the businesses that function in your product's niche, however narrow or broad that might be.
A good software sales rep will help you find new leads, strengthen your relationships with customers, provide more insight into the direction your customers want your product to head in, and of course, sell. Outside sales representatives must be capable of talking with high level representatives of potential clients in both highly technical and results-oriented language at the same time. Since the software industry is so competitive, finding commission-only outside sales reps to sell your product can be a great advantage, as commission adds further incentive to the efforts of already energetic sales teams.
As a software sales rep, you are already familiar with the rigors of the field. While highly competitive and requiring a very strong work ethic, the software industry pays off not just financially, but through the variety of challenges and problem-solving opportunities it provides. If you enjoy figuring things out for a living, software sales is a great fit for you.
Whether you are an outside sales rep or a principal, RepHunter is a great place to find important players in the software industry and maximize your opportunities. Sign up with RepHunter today to find great commission only outside sales reps or new software lines by clicking the buttons to the right.
Find Independent Software Sales Reps Jobs
The software industry is a competitive and lucrative field for outside sales reps that love technology, enjoy B2B sales, and embrace the adventures this global industry can provide. Finding a great line that matches your skills can boost your income and help you form a relationship with your principal that can last for years. If you are looking for software sales job opportunities, the role of a commission only outside sales representative can be among the most challenging and profitable.
How do you find software lines that help you get the most out of selling software? Read our tips below.
Do Your Research
To succeed in B2B software sales, you need to keep up with the software landscape of the industries you service. Prior to looking for a software sales job opportunity, make sure you are familiar with the business' profile, its customer base, and preferably, how to use the software you will sell or competing software. When you know the features of a software product intimately, you'll be able to make a sale much more easily. Do your homework and you are more likely to impress a principal as a potential outside sales rep.
Push Your Education & Experience
To succeed in selling software, you need to be intelligent, with a heavy emphasis on critical thinking and even mathematics in addition to the social skill set a good outside sales rep possesses. Prove you are a jack of all trades by emphasizing your educational experiences in business, communications, math or computer science. This is a field where masters' degrees and MBAs are sometimes desired, so be sure to hit this area hard. Having experience in software sales is also essential in landing the software lines that are the most challenging, fun, and lucrative.
Be Upfront About Your Degree of Commitment
B2B sales in software often occur on a global level, and may require extensive international travel from software sales reps. This is not your normal 9 to 5 software sales rep job. Let the principal know whether you are willing to relocate or what territories you have developed specific expertise in. Knowing a second language can be very helpful, as well. Finding the best place to sell will help you maximize your commission.
To find great software sales lines, you're in the right place. Create your RepHunter profile today by clicking on the button below to maximize your commission potential through our great independent software sales rep job opportunities.