Principal 86158 is not active for one of the following reasons:
The member has found all the Independent Sales Reps they need at this time.
The Principal has requested that their profile be hidden or inactivated while they process existing contacts.
That user is not an active Principal.
The ID does not exist.
Some Reviews from our members
Rep Member #16143: "I am positively taken with the breadth of companies shown. Frankly, I am amazed that in this day and age a company can deliver more than one would expect. You have accomplished this, and I am more than pleased." - Steven Lowen, Sales Rep

Principal Member #8559: "Good morning, Jeffrey. I have one rep that is interested in my product here in the northwest and three others that are considering it from across the country. You guys have a great service. It's been fun contacting people around the country. If these reps are able to help me I'll be back for more later in the year. Thanks!" - Garrett Mason, Garrett Gardenbirds

Principal Member #15274: "Thank you, Matt. This is a renewal of our previous subscription, so we are familiar with your system. We have brought on three reps, so far, so the experience has been good." - Matt Ross, Eco-Smart, Inc.

Principal Member #11952: "I am so glad to have found the Rephunter service. Since joining last month, we have placed 13 new reps! Rephunter is a great resource and I would recommend it to anyone looking for reps. It is well worth the subscription cost." - Lisha Vines, Creative Enterprises

Rep Member #68841: "I have been totally impressed with your Site and the 3 Responses I have already received, and will be signing a Rep Agreement with one!" - Eleanor Grande, EJ Grande & Associates

Principal Member #5602: "Dear RepHunter.net: Thanks. So far, we are extremely pleased with the results of RepHunter.net. We have contacted about 300 reps and we are getting bombarded with reps knocking down our door. Now we are just trying to properly allocate the reps across the USA and Canada per territory with an overload amount to select from." - Cody, GHOSTRIDERX SKATEBOARDS

Principal Member #50712: "We got crushed with calls." - Chad Elliott, Furcode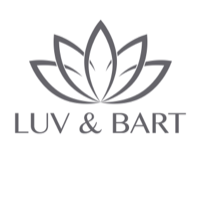 Principal Member #87357: "We love your service and will definitely be back when we are ready to find new reps. We had a successful placement and would like to hold off on new reps until we see how this one works out and when we're ready for a new territory. Many thanks!" - Sarah Luvisutto, LUV & BART

Principal Member #15577: "We have set up the required reps in the territories we were seeking, and want to thank you for your wonderful website product." - David Synchyshyn, Gillis Quarries, Ltd.

Principal Member #10037: "I am very well staffed with reps and I can't thank your company enough. I have brought on 7 new reps. The team I brought on feels strong in moving my product. I will be recommending you to friends. When I am ready to grow some more I will be back." - Belann Miller, Thin Ice

Principal Member #8011: "Thank you so much for your invaluable resource, Rephunter.net. It has provided outstanding exposure for our product to a very talented database of reps. In addition to a great site, your personal counsel has been tremendously helpful to our business. Trust me, I am spreading the word. Thanks." - Meaghan D. Moody, The Attaché, a division of FFA Inc.

Rep Member #26448: "I am very pleased I found your site--one of the best things that has happened for me in a while--have passed this on to two other associates." - James Kruntorad, Sales Rep

Principal Member #69408: "Thanks Brenda: [Your weekly] email update format is VERY helpful. Business leaders do not really have time to go into the site to check status, and the below proactive approach solves that problem. Gives us an easy list to scan." - Gary Armstrong, Alpine Innovations, LLC

Rep Member #42728: "The site has been amazing at linking me to good strong industrial companies - I love it.
Keep up the good work." - John Glebas, OEM Sales Engineers

Principal Member #9588: "Thank you for your support. We have been successful in adding several new reps." - Roy Welch, Optoloco

Principal Member #45718: "RepHunter.net is fabulous! Their site, and service, is top-notch, straightforward, reliable and trustworthy. I wholeheartedly recommend RepHunter." - Julie McLellan-Mariano, GrievingMourningGrowing, LLC

Principal Member #11527: "Matt, It is amazing that in one day after subscribing to and posting on your site, I already have 3 interested reps! To get the quick response is already worth the 3 month subscription price. I'm glad you gave me the insight to go with your service instead of your competitor's. Thanks a million!" - Thomas Lui, QStix Design, Inc.

Principal Member #18456: "I am pleased thus far...of my original 35 contacts I have gotten responses from all but 1...I have 8 that I am still communicating with..of those 8 I am getting ready to hire 5...these 5 represent coverage of 24 States...So...My hat is off to your service." - Guy W. York, Omni Massage Systems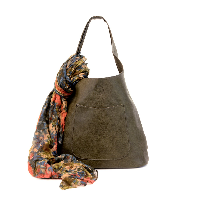 Principal Member #74254: "Your customer service is absolutely world class. I could not have been more skeptical, nor could I be happier. This worked out perfectly" - Marc Shafer, JoySusan

Rep Member #69599: "I really like your website - it's perfect for reps and suppliers." - Bill Bowler, Sales Rep

© Copyright 2001-2020 RepHunter, Inc. All Rights Reserved.