Principal 86095 is not active for one of the following reasons:
The member has found all the Independent Sales Reps they need at this time.
The Principal has requested that their profile be hidden or inactivated while they process existing contacts.
That user is not an active Principal.
The ID does not exist.
Some Testimonials from our members
Principal Member #7704: "We have contracted 7 reps to date and need time to work with them. As we continue to expand we will be back!" - Tony Camarota, EPOX-Z Corporation

Principal Member #2956: " Everything is going well. We did place 2 reps for our resort division. You are helping me a great deal and we just signed up for a couple more months." - Joe Wehrle, Holloway Sportswear

Principal Member #31515: "Thank you for all you do. It is a great service." - Beth Foulk, Optimation

Principal Member #7615: "I have found this service highly valuable, have identified 20-25 solid reps. Thanks for a great service!" - Dick Meloy, Diversified Products Company

Principal Member #64083: "We have appointed several reps and now we will be busy training them and getting them started. We will come back when we need to cover more territories. Thanks." - Rakesh Govind, PRD Tech, Inc

Principal Member #9341: "We love your service. We have brought on board many people via RepHunter. In the future we will most likely use your services again." - Bill, Ingenex Corporation

Principal Member #49405: "Just signed up for your service and am very pleased so far. Your website is EXCELLENT. As I have myself designed many of these this one has lots of great features like the "favorite" and "pass" buttons. This saves me from keeping a separate spreadsheet. Love the sorting too." - Tom Kepping, Kepping Glass Works

Principal Member #26890: "I have had great success finding reps ... and won't even access my whole allotment of 35 rep contacts. THANK YOU!." - Susan Kraft, Off the Wall JEWELRY by Kraftworks

Rep Member #38353: "I cannot say enough about your website. Since my joining in August I have found 2 new lines but one particularly in the Robotic Automation sector. This sector is extremely lucrative and the company I will work with has one of the highest commission structures to date. I cannot say enough how viable your service is. I have told 7 of my collegues who were let go from an aerospace plant a year ago that if they want to get back into the arena this is where to go.

Thank you so much for opening the doors of communication for reps and companies to work together without the red tape and hassle.

Everyone really needs to see how effective your site is in this economy." - Lollie Baker, Sales Rep

Principal Member #86161: "Great service. We are going to complete interviewing and Onboarding Reps we got from this site. We will be back in February to add more!!" - Gregg Taylor, GroupO GTE

Principal Member #12553: "Your website was ... extremely user friendly. We contacted 75 reps and ... signed up 10 new reps in a 3 month period. The tracking system on line is excellent. Your telephone support was always available - - and your suggestions on how to manage our search were much appreciated. We also thought the credit system was fair - as it keeps the database current and honest. Great services ... great concept for rep recruiting!!" - Don Kishton, The Alliance Group

Principal Member #15295: "The response from the reps has been very good. I am well satisfied with your service." - Tom Romano, Phayton International

Principal Member #26890: "I found some more great reps to help us take our business to the next level. There's always a few that don't work out for one reason or another, but it IS a "numbers game". My only disappointment is that sometimes I find multiple great reps for a certain territory and can't hire them all!" - Susan Kraft, Kraftworks Studio

Principal Member #53356: "Dear RepHunter: Just dropping you a note to thank you for your service. We had specific needs in a number of areas and filled these needs quickly with very qualified people/organizations. Your program is easy to manipulate for a nontechnical guy like myself. We will continue our subscription in order to keep finding the best reps possible. If I were on the rep side, I would join in a heartbeat. What a great way for a sales person to find companies to work for. Good luck and thanks again." - Jeff Wolf, Wolf Manufacturing Company

Rep Member #41926: "WOW! Thank you for taking so much time analyzing my profile. That was very professional AND kind of you. Rep Hunter is a very POWERFUL tool for me and I hope for a long lasting relationship." - Brad Shattuck, Darb Sales & Service

Principal Member #24102: "We all at MCM Marketing want you to know how productive our subscription to RepHunter has become for us. Indeed, over the last month we have met scores of highly qualified sales representatives and are now concluding all the arrangements with a significant number of them to bring them into our company.

Thank you for your help and guidance in the early days, when we were still new to RepHunter." - Joe Sewald, MCM Marketing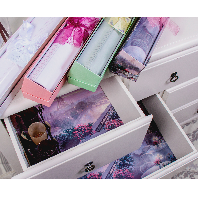 Principal Member #57648: "Great website. Will be back on when needed." - Andrew Gordon, Scentennials Products Inc

Principal Member #16798: "We are very happy with your service, and your user-friendly website. We have many interested Reps to follow-up with, after only 1 month." - Ed Cassidy, CASSCO

Principal Member #17143: "LOVE YOUR SITE AND SERVICE!!!" - Steve Robbins, Markits LLC

Principal Member #14728: "I do believe I made the right decision subscribing with rephunter.net two weeks ago, because your guys know how to take care of your business and your customer." - Sherry Cui, Go Cuti Go, Inc.

© Copyright 2001-2019 RepHunter, Inc. All Rights Reserved.