Principal 85735 is not active for one of the following reasons:
The member has found all the Independent Sales Reps they need at this time.
The Principal has requested that their profile be hidden or inactivated while they process existing contacts.
That user is not an active Principal.
The ID does not exist.
Some Testimonials from our members
Principal Member #59517: "We have some reps we are working with; want to hold off bring any more on at this time. We will be back." - Joe Soprano, CGI Sports Memories, Inc.

Principal Member #36098: "I'll be back for more! I thank you for the great reminder service. I can't even remember a company that doesn't try to roll over subscriptions automatically without notice. You run a solid operation, many thanks for the high integrity and a great service." - Wil Tarnasky, Sports Fleet Ventures, Inc.

Principal Member #31897: "H*llova site! I like this. Your site features are a little bit of genius. Whoever put it together did a good job. I wish I would have thought of this idea." - Lee Gnatzig, Ad-Ventures

Principal Member #17384: "Great job RepHunter!" - Bob Taylor, American Label & Screen Printing

Rep Member #8825: "I visited your site yesterday on recommendation from another Independent Rep. It is excellet! I registered and completed my profile this morning and within 2 hours had received a call from a manufacturer that is very promising." - Tom Raatikaninen, Sales Representative

Principal Member #12300: "So far your service is working really well for me. To my surprise, I have gotten more contacts from reps looking for new lines than I have from contacting reps, although that is working as well." - Mike Schatzki, Negotiation Dynamics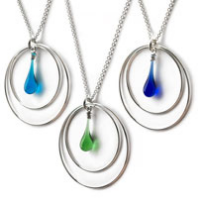 Principal Member #75027: "I got a great response from the reps I contacted and who contacted me. I am currently on-boarding 6+ reps!" - Tawny Reynolds, Sundrop Jewelry

Rep Member #42910: "Not only was RepHunter able to match us up with outstanding manufacturers within days..the quality service they provide is outstanding. Don't worry about lost contacts or questions concerning current clients...Brenda Sorenson was always there - every step of the way! RepHunter is our favorite and most effective web site for obtaining new products!" - John C. Warner, Sales Rep

Rep Member #41926: "WOW! Thank you for taking so much time analyzing my profile. That was very professional AND kind of you. Rep Hunter is a very POWERFUL tool for me and I hope for a long lasting relationship." - Brad Shattuck, Darb Sales & Service

Rep Member #12653: "I am currently an independent rep using RepHunter. So far, it's been GREAT! I have located many new lines, and am making a much greater income than I ever did when I was with a rep group!" - Andrea Jennings, Sales Rep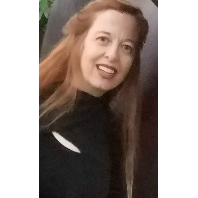 Rep Member #3286: "I still love your web site and tell so many friends about you. This is truly a MUST for any sales person who wants to go from ordinary to superstar." - Mary Pead, Sales Rep

Principal Member #32977: "I'm a rephunter fanatic – It's been the best money my company has spent. The problem I have is we were only looking for 5-10 reps and we've found them in record time. I will be back as a customer within a month or two. I am overwhelmed by the tremendous responses I'm getting from Rephunter. In fact, it's been too successful as I cannot keep up with the reps who are interested in our products. I've only used about 1/3 of my paid contacts so far. Can I put my account on hold for a couple months until I get caught up on my contacts? I'm serious, the response has been overwhelming!" - Jerry D. Erickson, VoltageX Brands

Principal Member #55663: "I have to tell you that you guys put together a PHENOMENAL website and service. I could not believe the amount of interest in our services and the serious minded individuals who responded. It is extremely refreshing and I was overwhelmed with responses and could not get to all of them! I will write a testimonial in my next email. I only needed three reps, and that is how many I hired through RepHunter. I will keep going as soon as I finish training these guys and having them produce, I will keep adding more and more reps so long as they are successful. This site is pure gold. Thank you again!" - Yasmin Khalil, APS

Principal Member #26890: "I have had great success finding reps ... and won't even access my whole allotment of 35 rep contacts. THANK YOU!." - Susan Kraft, Off the Wall JEWELRY by Kraftworks

Principal Member #62555: "We appointed two reps for six states and we have four more reps considering us and we them. I need breathing room, but I will be back for sure. You have a great service." - Dick Geertsen, Ticket Chocolate

Rep Member #44738: "Here's a shout out that you can always count on the "Excellent Customer Service", that Rep Hunter.com department provides. After sending in my question for help, the following day I had an answer. Brenda was the first Representative that took an extra step by conveying my request to Matt. After Matt had assisted me with my request. He took an extra [step], by forwarding it to his web master to make sure it was resolved correctly. Which it was. Then I received a call and follow up email from Jeff their web master. They went far above with everything they did. [I am] an Extremely Satisfied Candidate." - David De La Rosa, Sales Rep

Principal Member #41402: "Brenda Sorensen, thanks for your help. Thanks to your web site we found reps for 90% of the country, and only have WA, OR, and ID to fill. We received many responses to our posting, and several multi-man and single rep agencies contacted us with interest in representing our company. We were able to turn over existing business to the reps we put on in each territory, as well as introduce new products for them to introduce to our end user and distributor accounts. We are also in print with our new 2010-2011 catalog to assist them in developing new accounts. As a former Independent rep myself, I appreciate the value of RepHunter and wish they were around when I started my first rep business in 1983." - Robert Damesworth, Suburban Tool, Inc.

Principal Member #16305: "You folks continue to earn our respect in the manner in which you do business. You are the best thing going in filling rep positions and I thank you so much for the level of professionalism you bring to the table. It is unmatched. You have allowed a small company the opportunity to compete with the big boys in the talent search for qualified reps." - Martha Martin, Foam Tech and Door Tech

Principal Member #52629: "I have been pleased with the quality of your service and your attention to customer service. I have contacted several reps through your service and our company is well on its way to establishing a sales forces throughout the United States and Canada thanks in part to your service. Thanks for the quality service." - Peter Thompson, DirectImage Cards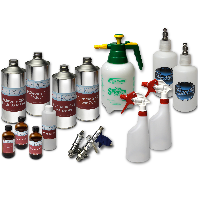 Principal Member #64011: "Your service was very effective. Liked the way you help me track my contacts. I need to work through the reps we have found for our metal coatings. We'll be back in October to find more for our chroming and whiteboard paints." - Jack Kerins, Peacock Laboratories, Inc.

© Copyright 2001-2019 RepHunter, Inc. All Rights Reserved.