Principal 85735 is not active for one of the following reasons:
The member has found all the Independent Sales Reps they need at this time.
The Principal has requested that their profile be hidden or inactivated while they process existing contacts.
That user is not an active Principal.
The ID does not exist.
Some Testimonials from our members
Principal Member #17229: "Thank you for the excellent service ... we have found some great people from your system." - Aaron Rosenthal, TMG Home Decor Inc.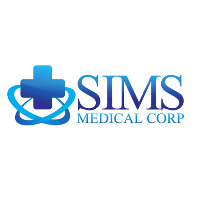 Principal Member #21075: "We have successfully hired representatives for all of Canada thanks to RepHunter!!! Thank you very much - we were very pleased with the services provided." - Indu Bains, SIMS Medical Corp

Principal Member #86393: "I have been very pleased with the response from reps for my product. They have been efficient and reliable. I wish I would have found RepHunter years ago!" - Lisa Alvarez, Lisa + Leo

Rep Member #12127: "Thank you for ... your great website." - Robert Resner, Sales Rep

Principal Member #73613: "We have taken on 3 new reps. The quality of the leads were excellent. We can't handle more additions at this time. We will be back" - Stuart Ganslaw, SpecBond, Inc.

Click here to view this member's website.
Principal Member #49237: "Overall I've had great response .... rep hunter did what I wanted it to do for my company. I now need some time to regroup and train the reps I have brought on ...." - P.J. Spell, Image Advertising

Principal Member #64423: "I was immediately contacted by a woman who has manages a rep group of 17. She is perfect and we are doing business together. For now - this is all the growth I can handle. In six months or so, when I have caught up again - I will definitely sign up again. So - please cancel my subscription for now and I will be back when I am ready to support more sales! Thank you!" - Carol Young, Carol Young Silver

Principal Member #4409: "Matt & Jeff, This is a letter to say "Thank you" for providing such a valuable tool as RepHunter.net. It has provided us with an ongoing source for independent reps as we continue to grow our business. Since May, we have signed on over 30 Independent Reps across the US. We also found the reps have helped us to improve our service and increase market penetration. I would recommend RepHunter.net to anyone who wants to build a dynamic and talented independent sales force. Thanks again guys for your innovative approach to finding sales reps. Kind Regards." - Tedd Howsare, Dir of Sales & Marketing, PharmaLink, Inc

Principal Member #15295: "The response from the reps has been very good. I am well satisfied with your service." - Tom Romano, Phayton International

Principal Member #58931: "Great program, will be back!" - Jerry Greenstein, Wholesale Banners Online

Principal Member #7704: "We have contracted 7 reps to date and need time to work with them. As we continue to expand we will be back!" - Tony Camarota, EPOX-Z Corporation

Rep Member #44738: "Here's a shout out that you can always count on the "Excellent Customer Service", that Rep Hunter.com department provides. After sending in my question for help, the following day I had an answer. Brenda was the first Representative that took an extra step by conveying my request to Matt. After Matt had assisted me with my request. He took an extra [step], by forwarding it to his web master to make sure it was resolved correctly. Which it was. Then I received a call and follow up email from Jeff their web master. They went far above with everything they did. [I am] an Extremely Satisfied Candidate." - David De La Rosa, Sales Rep

Rep Member #66959: "Your site has been helpful and [I] am building a good network of client[s]." - MichaelKelvin Ejeagha, Sales Rep

Principal Member #9001: "Being an Australian company wanting to break into the US market with a new product was proving to be quite a maze until I came across your Rephunter site. My listing with Rephunter has been a success and I have secured the services of 4 interested parties who believe our product has great potential for them. I have formed an association with a company for warehousing, sales and distribution and the principal will also co-ordinate the other sales people throughout the USA. I originally had reservations at listing on a website unknown to me, but those reservations have been truly dispelled by the quality of people who have responded to my listing. I am recommending your site to a number of organisations in Australia." - Kevin Driscoll, Starbrush International

Principal Member #42295: "I made great contacts with major sales reps across the USA and was able to expand our product lines. I would highly recommend using RepHunter as a tool to reach many quality distributors and salesmen." - Ho Pham, Real Fish Bait Company LLC

Principal Member #15577: "We have set up the required reps in the territories we were seeking, and want to thank you for your wonderful website product." - David Synchyshyn, Gillis Quarries, Ltd.

Rep Member #37482: "I referred my friend to you yesterday. I gave him a rave review and I am very certain he will be using you to locate several reps in the near future. Thanks again for being a terrific resource. We have always used RepHunter to find new lines to represent. As we are expanding sometime in the near future we will begin to recruit additional sales reps to work for us as well. Thanks!" - Steven J Husak, Continents Apart, LLC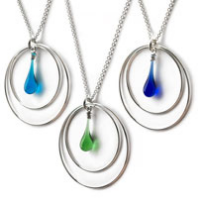 Principal Member #75027: "I got a great response from the reps I contacted and who contacted me. I am currently on-boarding 6+ reps!" - Tawny Reynolds, Sundrop Jewelry

Principal Member #69462: "Recently I found your service and am very pleased with the quality of reps placing product into the markets we were looking for. I not only connected with about a dozen, but was able to target in and am now happily working with 6 new firms! We are now gearing up for what could be our best season yet... thank you! I will be back when we are ready to hire more!" - Heather Adolphi, Omniio, LLC

Principal Member #65365: "I found three excellent candidates within one day! I interviewed two and hired one just two weeks ago. Since I am only looking for Northeast Ohio representation, I have all the rep contacts I need for now." - Jerry Duber, Lubrication Solutions

© Copyright 2001-2019 RepHunter, Inc. All Rights Reserved.