Principal 85735 is not active for one of the following reasons:
The member has found all the Independent Sales Reps they need at this time.
The Principal has requested that their profile be hidden or inactivated while they process existing contacts.
That user is not an active Principal.
The ID does not exist.
Some Reviews from our members
Principal Member #64962: "Loved the service and I will be back." - Julie Jennings, Julianne Collections

Principal Member #7615: "I have found this service highly valuable, have identified 20-25 solid reps. Thanks for a great service!" - Dick Meloy, Diversified Products Company

Principal Member #73316: "Brenda--first day had a lot of action. We contracted Louis F. for PA, MD, DL; has 5 reps. I got my money's worth in one day! Thank you for talking me into RepHunter." - Jerry Ayers, Sally's Garden Throws

Principal Member #70336: "We are VERY happy we signed up with your service! We really are very impressed with your service, your professionalism and customer service is unmatched. We would recommend you to anyone." - Aleksandra Sheynman, Amati International LLC

Rep Member #80228: "Thanks Brenda. Your company is very helpful and we have used your site for over 7 years to grow our business. We have some excellent suppliers due to your site. Keep up the great work. I love you guys." - Robert Webb, Sales Rep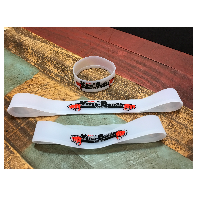 Principal Member #76562: "RepHunter and Brenda are one of the best decisions I made to locate a national sales force to represent VersaBands" - Jim Jobin, Versabrands.com

Principal Member #56638: "Dear Jeff and Brenda, In addition to utilizing your website to build a rep force for one of our sister companies, we also recommend it to manufacturing clients as an integral part of any Sales and Marketing Action Plan. RepHunter makes the process of finding and qualifying reps easy and efficient, matching rep expertise with a manufacturer's needs. We believe that a RepHunter affiliation is a superb investment in business development." - Bonnie Longbotham, Tickle & Woo, LLC

Rep Member #17522: "Very pleased with both the quality of product and the quantity of manufacturers that have contacted me to represent them. I would recommend Rephunter to any sales agency that either is looking for more lines or just looking for a change of venue, as this website hosts many opportunities." - Matt Cohen, Sales Rep.

Principal Member #8255: "Thanks to your service, we now have enough reps to keep us busy for some time." - Jennel Lilienstein, Frontsiders, LLC

Principal Member #86393: "I have been very pleased with the response from reps for my product. They have been efficient and reliable. I wish I would have found RepHunter years ago!" - Lisa Alvarez, Lisa + Leo

Principal Member #80488: "I wanted to say thank you I have made accounts with a few good reps with your service. Thank you!" - Abby Camarota A. Camarota Designs

Principal Member #7704: "We have contracted 7 reps to date and need time to work with them. As we continue to expand we will be back!" - Tony Camarota, EPOX-Z Corporation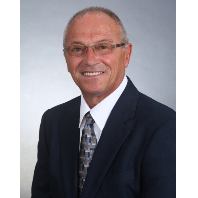 Rep Member #19204: "I have been working with RepHunter for a number of years and have always had good success, but in the last 9 months I have added 5 new RepHunter manufacturers to my list of clients! This has dramatically increased my business / revenue!! We have been in business for 21 years and because of RepHunter this could be our best year ever! Also, the staff at RepHunter is always available to help!" - Jerry Campanella, Sales Rep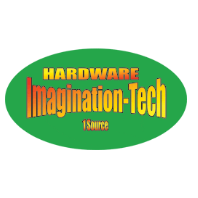 Principal Member #83706: "Hi Brenda, Just a short note to thank you for the great service and support you have provided and always been so helpful and responsive. In just a couple of days we have had a fantastic response and am sure we are going to add excellent independent reps to our sales team." - Brandon Saldsman, Lumateq

Principal Member #17203: "We need to put our account on hold for a while. We really have more interest than we can say grace over." - William Lewis. JointHeat, Inc.

Principal Member #64423: "I have had great success in the past two weeks and have signed on all the new reps I can handle for now. I'm sure I will back to RepHunter in 6 months or so when I am able to get ahead again in inventory! I really appreciate the service you provide! Thank you!" - Carol Young, Carol Young Silver

Rep Member #44291: "All Points Industrial loves the service rephunter.net provides for helping our group find new quality lines for our clients." - Mark W. Hunt, All Points Industrial LLC

Principal Member #16390: "RepHunter ... is a very interesting application and works on a very good model. Thanks for your assistance and I look forward to working with you again." - Sajeel Qureshi, Computan Ltd.

Principal Member #7792: "My first contact was an incredible match. Sent him samples today and expect he will be selling by next week! So nice." - Mary Jo, Your Arts Desire

Rep Member #38353: "I cannot say enough about your website. Since my joining in August I have found 2 new lines but one particularly in the Robotic Automation sector. This sector is extremely lucrative and the company I will work with has one of the highest commission structures to date. I cannot say enough how viable your service is. I have told 7 of my collegues who were let go from an aerospace plant a year ago that if they want to get back into the arena this is where to go.

Thank you so much for opening the doors of communication for reps and companies to work together without the red tape and hassle.

Everyone really needs to see how effective your site is in this economy." - Lollie Baker, Sales Rep

© Copyright 2001-2020 RepHunter, Inc. All Rights Reserved.