Principal 85735 is not active for one of the following reasons:
The member has found all the Independent Sales Reps they need at this time.
The Principal has requested that their profile be hidden or inactivated while they process existing contacts.
That user is not an active Principal.
The ID does not exist.
Some Testimonials from our members
Principal Member #58820: "Thank you guys so much for providing a service that actually works and is affordable at the rate you guys charge. We are working pretty much exclusively with one sales rep company now but we will be back to use RepHunter again when we need more reps. Thanks again!" - John Burton, Session Savers Sunscreen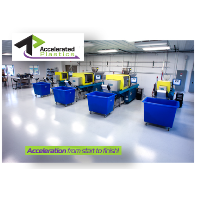 Principal Member #70779: "I wanted to thank you again for all of your assistance yesterday in getting me started with RepHunter. As a result of your help, today I have been involved with my search and responding back to the potential Reps that contacted me. In fact, I have been in communication with three already! The more I work with the site, the more comfortable I am navigating through it. Thank you, again Brenda. I really appreciate the time (and patience) that you had given me!" - Ken Heintz, Accelerated Plastics

Principal Member #64429: "Great service. You delivered what you promised at the cost communicated. Very great service/support from Brenda!" - Ken Brzozowski, Transco Railway

Principal Member #6395: "Matt & Jeff, I have tried your service and am very pleased with the results. At this time I want to extend the service to the 6 month level. Please use the existing charge info to change my status to a Charter Subscription. Thank you." - Seth Frielich, North American Sales Manager, Unitronics Inc.

Principal Member #72222: "Thank you for this service. It is really quite genius and user friendly. I found it very effective to communicate efficiently with others. It did get us on the right path." - Randy Kinnison, Visualign, LLC

Principal Member #5241: "RepHunter.net: When I went searching for an avenue to find Sales Reps on the internet I was dreaming of a good way. This website even surpassed my wildest imagination. I love it and it is working great. This is the power of the internet at its finest." - Tom, Kelly Inventory LLP

Principal Member #26890: "I have had great success finding reps ... and won't even access my whole allotment of 35 rep contacts. THANK YOU!." - Susan Kraft, Off the Wall JEWELRY by Kraftworks

Principal Member #38646: "Thank You all for the great service. With your help my business has vaulted in the last 30 days. I'm now talking to 20 reps that want to take on my line. I'm suspending the service for now so I can organize and keep it all straight. I know because of you guys my business is going to explode in the next few months. Thank You for all your help and for the wonderful personal service when I call with a question." - Eric Rhoten, Dave's Signs

Principal Member #73613: "We have taken on 3 new reps. The quality of the leads were excellent. We can't handle more additions at this time. We will be back" - Stuart Ganslaw, SpecBond, Inc.

Click here to view this member's website.
Rep Member #79779: "Excellent two way communication between the manufacturer and distributor (rep) ensuring both profiles are accurate and up to date. Clearly recognize both parties have to win." - Stephen Marshall, Sales Rep

Principal Member #18042: "I'm not usually impressed with most businesses' efficiency, professionalism and customer service, but you guys have been nothing short of AMAZING! I've been amazed with the results so far. My Display Ad was up today, and I already have 2 reps calling me desiring to start ASAP, with another 5 that I've personally contacted who are all really interested! I've looked at ALL of the other competitors out there, and have had no where the results that I've had so far with Rephunter.net, in one day! Wish I could get a refund with the other companies that I wasted my money on. THANK YOU!" - Mike Trillo, businesscardmarketinggroup.com

Rep Member #42910: "Not only was RepHunter able to match us up with outstanding manufacturers within days..the quality service they provide is outstanding. Don't worry about lost contacts or questions concerning current clients...Brenda Sorenson was always there - every step of the way! RepHunter is our favorite and most effective web site for obtaining new products!" - John C. Warner, Sales Rep

Principal Member #26003: "The web site has been very helpful and we have been pleased with the results." - Rob York, Relational Solutions, Inc.

Principal Member #82545: "Hello Brenda: First of all, I want to give kudos to you for your outstanding help with this service. I believe this company to be top flight in integrity and customer service, a refreshing experience in this day and time. The application is extremely user friendly, all of the reps I contacted seemingly very honest individuals, and I would recommend this site to anybody looking to grow their business. Thank You, and I will definitely be back." - James Null, J&J Petroleum

Principal Member #14728: "I do believe I made the right decision subscribing with rephunter.net two weeks ago, because your guys know how to take care of your business and your customer." - Sherry Cui, Go Cuti Go, Inc.

Principal Member #40831: "Rephunter is the best!!! The employee at rephunter, Brenda Sorensen is just amazing. She helped me from getting infomation, to signing up, then through the training and finally to use rephunter to maximize my dollars. I am so satisfied with them that I would recommend this to everyone and then more! I love Rephunter!" - Zafreen Nayani, AccuExpress Provider services, LLC

Rep Member #41682: "RepHunter has been a great site, especially for a new rep company." - Jim Willis, Sales Rep

Principal Member #31897: "H*llova site! I like this. Your site features are a little bit of genius. Whoever put it together did a good job. I wish I would have thought of this idea." - Lee Gnatzig, Ad-Ventures

Principal Member #55883: "Need to place on hold for now....all rep positions are full." - Jan Hand, Recherche Furnishings, Inc.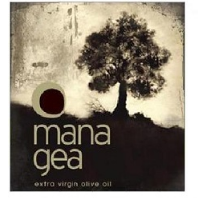 Principal Member #69474: "I have made contacts with most of the Gourmet food and Grocery food reps in your portfolio. I need a bit of time to work with the ones we have contacted before adding anymore! Great service ! Will be back next month !" - Lionel Chaulet, Mana Gea

© Copyright 2001-2019 RepHunter, Inc. All Rights Reserved.