Principal 82545 is not active for one of the following reasons:
The member has found all the Independent Sales Reps they need at this time.
The Principal has requested that their profile be hidden or inactivated while they process existing contacts.
That user is not an active Principal.
The ID does not exist.
Some Testimonials from our members
Principal Member #28533: "I have so many reps I'm trying to set up from just a one month subscription that I need to catch up before looking for more! I am very pleased with RepHunter.net!
" - Kelli Clough, My Lullabug

Principal Member #80018: "I own a startup company with a new product and didn't know the first thing about marketing. I was at a standstill. At first I was skeptical about your RepHunter services. But after signing up with the service it has changed my business completely. You are better than Shark Tank. Thank you much." - Mike Barnes, GM Labs

Principal Member #15295: "The response from the reps has been very good. I am well satisfied with your service." - Tom Romano, Phayton International

Rep Member #38527: "Jeff's company RepHunter, Inc. is an innovative and user friendly resource for independent sales representatives and companies in need of sales reps. I find the web site user friendy and the Monday updates very useful. They respond quickly and professionally to any inquiry. I am pleased to be doing business with Jeff and RepHunter, Inc. and look forward to a long relationship." - Tom Deveny, Sales Rep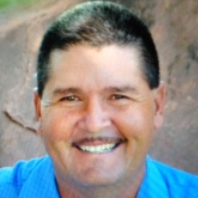 Principal Member #71717: "I was truly skeptical that this service would work, but I took the gamble and tried it out. Wow, this really helped us connect with possible sales reps. It happened within a couple weeks and we are moving on to next steps with a rep we really believe can move our product forward. I would be remiss if I also didn't comment on the outstanding customer service that RepHunter provided. I would highly recommend this service to anyone trying to connect with reputable sales agents. And I can't thank you enough for always following up with an e-mail." - Michael Sanchez, Mobile Sno Pro

Principal Member #21410: "Thanks Brenda. Just to let you know, we really enjoyed using the service you provide. We've been able to find and contact a large number of prospective rep agencies and we feel, at this time, that we will be able to hire some and develop strong sales, as they are very good candidates." - Patrick Leblond, Renaissance

Rep Member #27866: "If you are searching for a Sales opportunity, I highly recommend RepHunter.net



I have been a member of RepHunter for over 5 years. They are my go-to provider whenever I am searching for the latest and greatest in Medical Sales opportunities. Their opportunities are fresh and focused. Their website is very user friendly.



Salespeople know that service is paramount. For the past five years, Brenda Sorensen has been my Service Rep. She is wonderful! She is both professional and kind. She always treats my questions and requests with a sense of urgency. This point is important because with most Independent Sales people, timing is everything. Thank you, thank you, Brenda.



If you are searching for Sales Opportunities, you will find them at RepHunter.net" - Jan Estes, Sales Consultant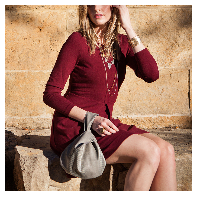 Principal Member #84428: "Great service! I found so many reps that I now need to focus on getting them rolling. Thank you - I'll be back!" - Joy Winkler Chapman, Pixie + Joy Accessories

Principal Member #30091: "Your service to our search for Reps throughout the country has been invaluable. We have now hired all the reps we need. Should we need to add reps in the future we will most certainly use RepHunter again." - Michael Wood, Ace Evert, Inc.

Principal Member #55883: "Need to place on hold for now....all rep positions are full." - Jan Hand, Recherche Furnishings, Inc.

Rep Member #40892: "Brenda, thought I would just drop you line to let you know what a great job you are doing. Your website has helped me to grow my Rep business. I have used you for 2 years now and can really tell the difference in your leads verse's other Rep websites. I especially like your prompt attention when I have a problem. You get back to me very quickly to solve any problem I might have. Keep up the good work." - Lane S. McCutcheon, Sales Rep

Principal Member #61630: "I have brought on seven reps so I need to absorb these and get back to you in six months or so." - John Taylor, Tryon Clear View Group

Principal Member #65661: "The site has been wonderful and we have found many reps and would like to concentrate on these reps for now. We will probably join back up in a few months. Again, thank you for a great site!" - Valerie Strazza-Finn, J&R Unique Giftware

Rep Member #69599: "I really like your website - it's perfect for reps and suppliers." - Bill Bowler, Sales Rep

Rep Member #26448: "I am very pleased I found your site--one of the best things that has happened for me in a while--have passed this on to two other associates." - James Kruntorad, Sales Rep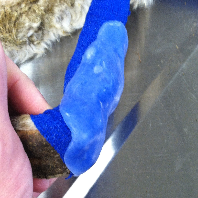 Principal Member #76537: "I had a great experience and would recommend your service!" - Kate Liddle, MakeITMarketUSA

Principal Member #15399: "I just finished my first 90-day subscription to your service. I have been very pleased at the results I have gotten. I used all my contacts and a few other reps contacted me. Your service is economical, easy to use, and I believe it is helping me reshape my business, with additional opportunities to grow in terms of industries and geographic regions. I just wanted to thank you for your service and for the doors it has opened for me. If you want another testimonial for your website, I would be happy to write something official for you. Too often various other "services" I have subscribed to out there (sometimes costing considerably more) have been disappointing, but yours was not. I will definitely be using your service again after the first of the year." - Emily A. Sterrett, Ph.D., SPHR, PerformanceWorks, LLC

Rep Member #66959: "Your site has been helpful and [I] am building a good network of client[s]." - MichaelKelvin Ejeagha, Sales Rep

Principal Member #33212: "I'm impressed with the professional way REPHunter conducts its business. If I have another ocassion to look for reps you'll be the first company I will contact. Thank you." - Bruce Walborn, Graham Stamping Co.

Principal Member #17690: "You have a great service. I have all I need for now." - Flavia Abbate, Bolster Trading Pty Ltd

© Copyright 2001-2018 RepHunter, Inc. All Rights Reserved.