Principal 82545 is not active for one of the following reasons:
The member has found all the Independent Sales Reps they need at this time.
The Principal has requested that their profile be hidden or inactivated while they process existing contacts.
That user is not an active Principal.
The ID does not exist.
Some Reviews from our members
Principal Member #69408: "Thanks Brenda: [Your weekly] email update format is VERY helpful. Business leaders do not really have time to go into the site to check status, and the below proactive approach solves that problem. Gives us an easy list to scan." - Gary Armstrong, Alpine Innovations, LLC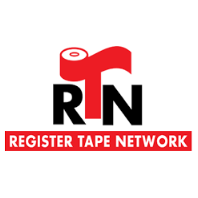 Principal Member #76359: "We are temporarily placing our account on hold. We do plan to come back! Thank you for your services and great customer support. I would love for more people to know what you are offering and for them to try it out. If my little blurp helps I would be so happy!" - Sue Thelen, Register Tape Network

Principal Member #36098: "I'll be back for more! I thank you for the great reminder service. I can't even remember a company that doesn't try to roll over subscriptions automatically without notice. You run a solid operation, many thanks for the high integrity and a great service." - Wil Tarnasky, Sports Fleet Ventures, Inc.

Rep Member #49825: "RepHunter has become my go to when I am searching for new lines to compliment my services offerings. They have been instrumental in helping me to develop many strategic partnerships that have been instrumental in growing my business." - Sekina Brown, Funnel Visionaries

Principal Member #58931: "Great program, will be back!" - Jerry Greenstein, Wholesale Banners Online

Rep Member #79779: "Excellent two way communication between the manufacturer and distributor (rep) ensuring both profiles are accurate and up to date. Clearly recognize both parties have to win." - Stephen Marshall, Sales Rep

Principal Member #28533: "I have so many reps I'm trying to set up from just a one month subscription that I need to catch up before looking for more! I am very pleased with RepHunter.net!
" - Kelli Clough, My Lullabug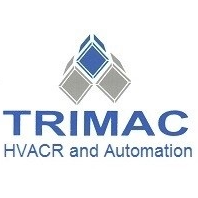 Principal Member #79486: "I had good success with Rephunter because in a short time frame we were able to appoint some reps. We will be going on holiday during Christmas. If we need to communicate with more reps in the future we will come back." - Krish Saxena, Trimac, Inc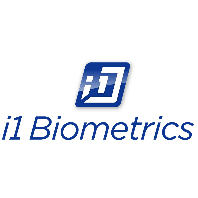 Principal Member #69106: "Your service worked awesome for what we needed, placing reps in some areas that were highly needed by us. Thank you for the service and we will be back!" - Mark West, i1 Biometrics

Rep Member #27042: "Your site has been great for my career." - Tom Gutoskey, Sales Rep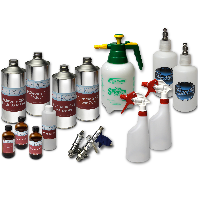 Principal Member #64011: "Your service was very effective. Liked the way you help me track my contacts. I need to work through the reps we have found for our metal coatings. We'll be back in October to find more for our chroming and whiteboard paints." - Jack Kerins, Peacock Laboratories, Inc.

Principal Member #14940: "Your service has been very valuable to our company, and I would highly recommend it to anyone searching for Reps, or reps searching for companies to represent." - Marvin Gorovitz, Mart Products, Inc.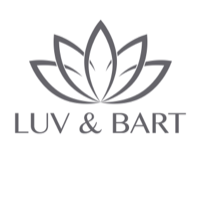 Principal Member #87357: "We love your service and will definitely be back when we are ready to find new reps. We had a successful placement and would like to hold off on new reps until we see how this one works out and when we're ready for a new territory. Many thanks!" - Sarah Luvisutto, LUV & BART

Principal Member #41402: "Brenda Sorensen, thanks for your help. Thanks to your web site we found reps for 90% of the country, and only have WA, OR, and ID to fill. We received many responses to our posting, and several multi-man and single rep agencies contacted us with interest in representing our company. We were able to turn over existing business to the reps we put on in each territory, as well as introduce new products for them to introduce to our end user and distributor accounts. We are also in print with our new 2010-2011 catalog to assist them in developing new accounts. As a former Independent rep myself, I appreciate the value of RepHunter and wish they were around when I started my first rep business in 1983." - Robert Damesworth, Suburban Tool, Inc.

Principal Member #26890: "I have had great success finding reps ... and won't even access my whole allotment of 35 rep contacts. THANK YOU!." - Susan Kraft, Off the Wall JEWELRY by Kraftworks

Rep Member #9491: "Thanks for your help. Your site is GREAT. The wide variety of companies searching for representation is what makes your site great." - Bruce Muller, Sales Rep

Principal Member #49237: "Overall I've had great response .... rep hunter did what I wanted it to do for my company. I now need some time to regroup and train the reps I have brought on ...." - P.J. Spell, Image Advertising

Principal Member #30745: "We'd like to express our satisfaction with your service. We have found some reps with your help. We will recommend some others in China to subscribe." - Jessie Song, Inspiration Kitchen Knife Company

Principal Member #64962: "Loved the service and I will be back." - Julie Jennings, Julianne Collections

Principal Member #32579: "I'm so happy to have found you. I was stumbling along on my own, ready to go back to flipping burgers at McD's. I especially enjoy the straight-up in-your-face attitude in your training pages. Just what I need, and I've modified my profile at least a dozen times these last two days." - Ray Grant, MegapulseUS

© Copyright 2001-2020 RepHunter, Inc. All Rights Reserved.