Principal 82545 is not active for one of the following reasons:
The member has found all the Independent Sales Reps they need at this time.
The Principal has requested that their profile be hidden or inactivated while they process existing contacts.
That user is not an active Principal.
The ID does not exist.
Some Testimonials from our members
Principal Member #7792: "My first contact was an incredible match. Sent him samples today and expect he will be selling by next week! So nice." - Mary Jo, Your Arts Desire

Rep Member #46003: "I think you have a great site. I have been in sales for over 50 years and still going strong. Why didn't we have Rep Hunter back in the Sixties? Thanks again." - Richard Dietrich, Sales Rep

Principal Member #62832: "Thanks for the help, great service and we will be back." - Ross McEwen, Mission LED Lighting Co

Principal Member #59517: "We have some reps we are working with; want to hold off bring any more on at this time. We will be back." - Joe Soprano, CGI Sports Memories, Inc.

Principal Member #55663: "I have to tell you that you guys put together a PHENOMENAL website and service. I could not believe the amount of interest in our services and the serious minded individuals who responded. It is extremely refreshing and I was overwhelmed with responses and could not get to all of them! I will write a testimonial in my next email. I only needed three reps, and that is how many I hired through RepHunter. I will keep going as soon as I finish training these guys and having them produce, I will keep adding more and more reps so long as they are successful. This site is pure gold. Thank you again!" - Yasmin Khalil, APS

Rep Member #9788: "Rephunter.net is the most valuable tool for communication with manufacturer's that I have ever found. If only I could have known about this tool sooner! I would gladly offer any testimonial that would benefit your great service." - Glenn Probert, Probert & Design Associates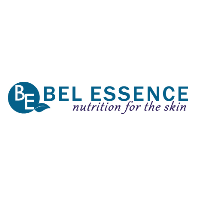 Principal Member #72710: "Talked to some great reps; once I get territories set up, I will come back for more." - Bel Essence

Principal Member #6395: "Matt & Jeff, I have tried your service and am very pleased with the results. At this time I want to extend the service to the 6 month level. Please use the existing charge info to change my status to a Charter Subscription. Thank you." - Seth Frielich, North American Sales Manager, Unitronics Inc.

Rep Member #42910: "Not only was RepHunter able to match us up with outstanding manufacturers within days..the quality service they provide is outstanding. Don't worry about lost contacts or questions concerning current clients...Brenda Sorenson was always there - every step of the way! RepHunter is our favorite and most effective web site for obtaining new products!" - John C. Warner, Sales Rep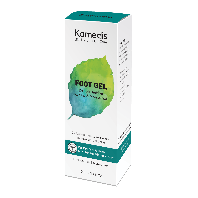 Principal Member #73664: "I had some success and I am happy with your service. For now I achieved my goals. Will be back." - Roni Kramer, Kamedis

Principal Member #69462: "Recently I found your service and am very pleased with the quality of reps placing product into the markets we were looking for. I not only connected with about a dozen, but was able to target in and am now happily working with 6 new firms! We are now gearing up for what could be our best season yet... thank you! I will be back when we are ready to hire more!" - Heather Adolphi, Omniio, LLC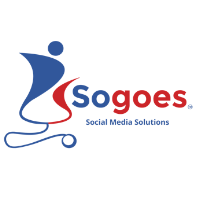 Principal Member #75585: "RepHunter works! Brenda was wonderful in helping set up our account and helping us get started. Just in a few weeks now, we have our first sales rep signed and selling our Sogoes healthcare Social Media Software Services. A good Match ... a proven sales opportunity with monthly residuals and a qualified sales rep who immediately got the power Sogoes and Social Media relationship out-reach in the Healthcare market. Where there is a way, there are sales reps on RepHunter to make it happen!" - David J. Morgan, Sogoes, LLC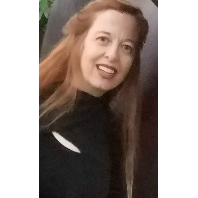 Rep Member #3286: "The offers I receive from your web site are always of the highest quality; nothing that I could have found on my own!" - Marybeth Pead, Sales Rep

Principal Member #9341: "We love your service. We have brought on board many people via RepHunter. In the future we will most likely use your services again." - Bill, Ingenex Corporation

Principal Member #18456: "I am pleased thus far...of my original 35 contacts I have gotten responses from all but 1...I have 8 that I am still communicating with..of those 8 I am getting ready to hire 5...these 5 represent coverage of 24 States...So...My hat is off to your service." - Guy W. York, Omni Massage Systems

Principal Member #31897: "H*llova site! I like this. Your site features are a little bit of genius. Whoever put it together did a good job. I wish I would have thought of this idea." - Lee Gnatzig, Ad-Ventures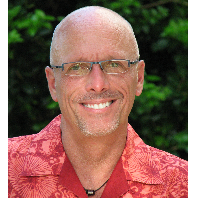 Principal Member #72755: "You guys are genius for this system and Brenda—your customer care and relatedness to the client is insane—you're really awesome." - Mark Skovron, MaxGroup Business Solutions, LLC.

Principal Member #16798: "We are very happy with your service, and your user-friendly website. We have many interested Reps to follow-up with, after only 1 month." - Ed Cassidy, CASSCO

Principal Member #9563: "I have found more agents that I expected. I find your site best among few I have found on US market." - Michal Hernik, Cersanit SA

Principal Member #27894: "RepHunter worked so well, that we filled our available spots for at least the next several months! It worked better than the newspaper want ads we ran and job board ads on the internet. It saved us hundreds of dollars." - Rosemary Andersen, Andersen Flaps Incorporated

© Copyright 2001-2019 RepHunter, Inc. All Rights Reserved.