Principal 82545 is not active for one of the following reasons:
The member has found all the Independent Sales Reps they need at this time.
The Principal has requested that their profile be hidden or inactivated while they process existing contacts.
That user is not an active Principal.
The ID does not exist.
Some Testimonials from our members
Principal Member #49945: "I had a great success finding good sales reps for my line. Thanks and best regards." - Claudio Biaggio, Gix LLC

Principal Member #73613: "We have taken on 3 new reps. The quality of the leads were excellent. We can't handle more additions at this time. We will be back" - Stuart Ganslaw, SpecBond, Inc.

Click here to view this member's website.
Principal Member #27894: "RepHunter worked so well, that we filled our available spots for at least the next several months! It worked better than the newspaper want ads we ran and job board ads on the internet. It saved us hundreds of dollars." - Rosemary Andersen, Andersen Flaps Incorporated

Principal Member #71509: "I currently am working with 3 reps!! I'm going to work with these reps, then when I get ready for more, I'll be back!! Thanks!!" - Rosanne Hodges, Archer & Cove

Rep Member #18176: "I found your site to be one of the best online sites for potential clients. I thank you for your time and accessibility to so many products." - Tru Welborn, Sales Rep

Principal Member #49237: "Overall I've had great response .... rep hunter did what I wanted it to do for my company. I now need some time to regroup and train the reps I have brought on ...." - P.J. Spell, Image Advertising

Principal Member #64962: "Loved the service and I will be back." - Julie Jennings, Julianne Collections

Principal Member #7201: "Hi Matt & Jeff: I really appreciate your offer and I will be sure to take you up on it. The thing about the reps is that I have had so many contacting me, I really did not need to spend much time looking for reps. Thanks again for your wonderful service as well as your great customer service. Best regards." - John Williams, Workman Industries Inc.

Principal Member #44750: "We are satisfied with the RepHunter service and will be back for more. Thanks for being such a great tool. We should have used your services a long time ago. " - Hans Kohte, In Your Face LLC

Principal Member #8045: "You have allowed us the special experience of meeting people we would never have met and increased our understanding of our marketplace immeasurably. I have recomended your services to those with whom we do not compete. You are to be commended on your service attitude and the people that you have attracted. Thank you again." - Geoffrey L. Flagstad, MedLifeSolutions, Inc.

Principal Member #12553: "Your website was ... extremely user friendly. We contacted 75 reps and ... signed up 10 new reps in a 3 month period. The tracking system on line is excellent. Your telephone support was always available - - and your suggestions on how to manage our search were much appreciated. We also thought the credit system was fair - as it keeps the database current and honest. Great services ... great concept for rep recruiting!!" - Don Kishton, The Alliance Group

Principal Member #11952: "I am so glad to have found the Rephunter service. Since joining last month, we have placed 13 new reps! Rephunter is a great resource and I would recommend it to anyone looking for reps. It is well worth the subscription cost." - Lisha Vines, Creative Enterprises

Principal Member #8220: "I was very happy with your company, and I received more than enough reps at this time. I have not even had the chance to contact even 10% of them. I will definitely use your company the next time I am looking for reps. Thanks." - Sean Zimmer, VP of Marketing, GEM Inc.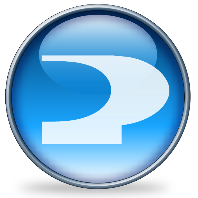 Principal Member #80790: "This has been a great service for supplementing our sales staff. As a famous movie character once said, I'll be back." - Eric Davis, Parks Production, Ltd

Click here to view this member's website.
Rep Member #9302: "Very good service. We are really happy with the layout of the web site--the whole nine yards." - Michael DiLeo, Sales Rep

Principal Member #17690: "You have a great service. I have all I need for now." - Flavia Abbate, Bolster Trading Pty Ltd

Principal Member #73316: "Brenda--first day had a lot of action. We contracted Louis F. for PA, MD, DL; has 5 reps. I got my money's worth in one day! Thank you for talking me into RepHunter." - Jerry Ayers, Sally's Garden Throws

Principal Member #58931: "Great program, will be back!" - Jerry Greenstein, Wholesale Banners Online

Principal Member #72222: "Thank you for this service. It is really quite genius and user friendly. I found it very effective to communicate efficiently with others. It did get us on the right path." - Randy Kinnison, Visualign, LLC

Principal Member #50712: "We got crushed with calls." - Chad Elliott, Furcode

© Copyright 2001-2019 RepHunter, Inc. All Rights Reserved.