Principal 82052 is not active for one of the following reasons:
The member has found all the Independent Sales Reps they need at this time.
The Principal has requested that their profile be hidden or inactivated while they process existing contacts.
That user is not an active Principal.
The ID does not exist.
Some Testimonials from our members
Principal Member #69462: "Recently I found your service and am very pleased with the quality of reps placing product into the markets we were looking for. I not only connected with about a dozen, but was able to target in and am now happily working with 6 new firms! We are now gearing up for what could be our best season yet... thank you! I will be back when we are ready to hire more!" - Heather Adolphi, Omniio, LLC

Principal Member #16890: "We have received the best results from your system as compared to the two others we tried. Thanks." - Ted Hubert, Superseal Construction Products

Principal Member #49237: "Overall I've had great response .... rep hunter did what I wanted it to do for my company. I now need some time to regroup and train the reps I have brought on ...." - P.J. Spell, Image Advertising

Principal Member #11952: "I am so glad to have found the Rephunter service. Since joining last month, we have placed 13 new reps! Rephunter is a great resource and I would recommend it to anyone looking for reps. It is well worth the subscription cost." - Lisha Vines, Creative Enterprises

Rep Member #39046: "Fabulous---I have wanted to change my field to medical, for some time..Trade shows..travel expenses---hours at the libary or internet--But, with Rep Hunter---NO EXPENSE--and everything just fit perfectly, such little effort and magnificent results!!!! Brenda is Great!!!!" - Mel Polunsky, Sales Rep

Rep Member #29115: "Thank you for the service you have provided over the years. You have an excellent site for communicating with potential manufacturers. Best Regards." - Pete Schumacher, Enduring Providence, Inc.

Principal Member #17143: "LOVE YOUR SITE AND SERVICE!!!" - Steve Robbins, Markits LLC

Principal Member #60365: "My experience was excellent with both sales and service. When the next project starts, I will be sure to use your service again." - Ken Flanders, New Business Navigators

Principal Member #64155: "I think I have enough Reps for now! Thanks for your service, I'll be back later." - Holly Lyman, Rococo Designs LLC

Principal Member #65763: "Love your service; will be back. I think this is a good website for people looking to expand." - David Dodson, EZ Dog Walker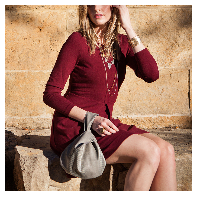 Principal Member #84428: "Great service! I found so many reps that I now need to focus on getting them rolling. Thank you - I'll be back!" - Joy Winkler Chapman, Pixie + Joy Accessories

Principal Member #15577: "We have set up the required reps in the territories we were seeking, and want to thank you for your wonderful website product." - David Synchyshyn, Gillis Quarries, Ltd.

Principal Member #55491: "It has been great working with you but I now have all the reps I can handle. I hope to be back on board again in the near future because your system is so great and I have made Phenomenal contacts! " - Christy Woodland, Christy Elise, LLC.

Principal Member #59517: "We have some reps we are working with; want to hold off bring any more on at this time. We will be back." - Joe Soprano, CGI Sports Memories, Inc.

Rep Member #79779: "Excellent two way communication between the manufacturer and distributor (rep) ensuring both profiles are accurate and up to date. Clearly recognize both parties have to win." - Stephen Marshall, Sales Rep

Principal Member #55663: "I have to tell you that you guys put together a PHENOMENAL website and service. I could not believe the amount of interest in our services and the serious minded individuals who responded. It is extremely refreshing and I was overwhelmed with responses and could not get to all of them! I will write a testimonial in my next email. I only needed three reps, and that is how many I hired through RepHunter. I will keep going as soon as I finish training these guys and having them produce, I will keep adding more and more reps so long as they are successful. This site is pure gold. Thank you again!" - Yasmin Khalil, APS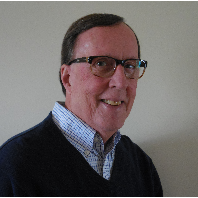 Rep Member #14052: "I think your program is very well thought out. You are providing a valuable service to both manufacturers and reps. I've checked out several other similar sites and you have the best that I've found so far. Keep up the good work!" - David Ring, Sales Rep.

Principal Member #50712: "We got crushed with calls." - Chad Elliott, Furcode

Principal Member #29405: "I have been very successful using your services and should have the territory that I was interested in filled in the near future with a person that I contacted using your services. It has worked out quite well and I wouldn't hesitate in using RepHunter again." - Garry Davis, Davis Diagnostics Limited

Principal Member #69408: "Worth every penny. Very impressed at quality of contacts! I'm cancelling because I was overwhelmed within 2 weeks. My expectations have been met. Congrats on an excellent service." - Gary Armstrong, Alpine Innovations, LLC

© Copyright 2001-2019 RepHunter, Inc. All Rights Reserved.