Principal 78476 is not active for one of the following reasons:
The member has found all the Independent Sales Reps they need at this time.
The Principal has requested that their profile be hidden or inactivated while they process existing contacts.
That user is not an active Principal.
The ID does not exist.
Some Testimonials from our members
Rep Member #12127: "Thank you for ... your great website." - Robert Resner, Sales Rep

Rep Member #26534: "Your service has been great and I will definitely call on you again when I have the need." - Paul Kasper, Alivio Corporation

Rep Member #5652: "Dear RepHunter.net: Actually, the ONLY reason that I asked to have my profile discontinued is because I have gotten SO many good opportunities through RepHunter that I have reached a point where I just can not add anything more right now and do everyone justice! If I find that at some point in the future I would like to look for more Rep opportunities, I certainly would not hesitate to use your services. I will recommend your service to anyone I come across who is looking for Rep opportunities! Thanks for all of your help. Regards." - Dale Fredrick, Sales Rep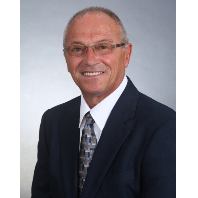 Rep Member #19204: "I have been working with RepHunter for a number of years and have always had good success, but in the last 9 months I have added 5 new RepHunter manufacturers to my list of clients! This has dramatically increased my business / revenue!! We have been in business for 21 years and because of RepHunter this could be our best year ever! Also, the staff at RepHunter is always available to help!" - Jerry Campanella, Sales Rep

Rep Member #11577: "As an independent rep looking for additional lines to carry, I just want to say I think your service is great. Thank you. I will recommend your service to all my contacts." - Michael J. Mucaria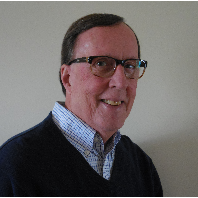 Rep Member #14052: "I think your program is very well thought out. You are providing a valuable service to both manufacturers and reps. I've checked out several other similar sites and you have the best that I've found so far. Keep up the good work!" - David Ring, Sales Rep.

Principal Member #55511: "You were exceptional with your help and prompt responses, which is very impressive in today's digital service land! Thanks for your great human touch. Just very impressed, so tell you boss I said so! Thanks." - Robert Sheasby, Klatch Live Social Marketing

Principal Member #7122: "Thank you, Jeff: you are one of the very few website developers who actually listen to feedback from their customers, and implement changes that help. As a newcomer to using reps, I have done an in-depth study of rep websites and what each one has to offer, and RepHunter is, by far and away, the easiest to use, the most cost-effective, and it has allowed me to be in control of who I want to contact every step of the way. I have already hired 10 reps, and it's not easy to do when you can't interview them face to face. Keep up the good work." - Marjorie Upton, Your Bag Lady

Principal Member #65763: "Love your service; will be back. I think this is a good website for people looking to expand." - David Dodson, EZ Dog Walker

Principal Member #7250: "We got lots of responses and were very happy with your service." - Thorn Mead, Pootatuck Corporation

Rep Member #12653: "I am currently an independent rep using RepHunter. So far, it's been GREAT! I have located many new lines, and am making a much greater income than I ever did when I was with a rep group!" - Andrea Jennings, Sales Rep

Principal Member #29786: "The service at rephunter is amazing! I have managed to find 17 possible reps for my line, more than enough for me to cover the entire market at the moment. Only a few minutes ago I was on the phone with a rep from the Midwest. There is no doubt that I will sign up at a later date when I need to find more reps. I shall also refer rephunter.net to my associates on the island, since I am sure they will find it to be a valuable tool in their marketing efforts. Money well spent as they say." - Neil Gosine, N-Luvi

Principal Member #86393: "I have been very pleased with the response from reps for my product. They have been efficient and reliable. I wish I would have found RepHunter years ago!" - Lisa Alvarez, Lisa + Leo

Principal Member #41402: "Brenda Sorensen, thanks for your help. Thanks to your web site we found reps for 90% of the country, and only have WA, OR, and ID to fill. We received many responses to our posting, and several multi-man and single rep agencies contacted us with interest in representing our company. We were able to turn over existing business to the reps we put on in each territory, as well as introduce new products for them to introduce to our end user and distributor accounts. We are also in print with our new 2010-2011 catalog to assist them in developing new accounts. As a former Independent rep myself, I appreciate the value of RepHunter and wish they were around when I started my first rep business in 1983." - Robert Damesworth, Suburban Tool, Inc.

Principal Member #27894: "RepHunter worked so well, that we filled our available spots for at least the next several months! It worked better than the newspaper want ads we ran and job board ads on the internet. It saved us hundreds of dollars." - Rosemary Andersen, Andersen Flaps Incorporated

Rep Member #69599: "I really like your website - it's perfect for reps and suppliers." - Bill Bowler, Sales Rep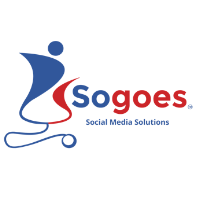 Principal Member #75585: "RepHunter works! Brenda was wonderful in helping set up our account and helping us get started. Just in a few weeks now, we have our first sales rep signed and selling our Sogoes healthcare Social Media Software Services. A good Match ... a proven sales opportunity with monthly residuals and a qualified sales rep who immediately got the power Sogoes and Social Media relationship out-reach in the Healthcare market. Where there is a way, there are sales reps on RepHunter to make it happen!" - David J. Morgan, Sogoes, LLC

Principal Member #60365: "My experience was excellent with both sales and service. When the next project starts, I will be sure to use your service again." - Ken Flanders, New Business Navigators

Principal Member #63411: "This site is AWESOME!!! We have filled rep positions all over the country. These are seasoned reps that can hit the groud running. You guys saved us a ton ot time. I will be more than happy to be a reference for you. I highly reccomend and will defintely use you again! Thank You!!!!" - David Warren, Black Diamond Coatings Inc.

Rep Member #8379: "In my opinion, you have the best rep site on the Web." - Kevin Kelly, Sales Rep

© Copyright 2001-2019 RepHunter, Inc. All Rights Reserved.