Principal 76966 is not active for one of the following reasons:
The member has found all the Independent Sales Reps they need at this time.
The Principal has requested that their profile be hidden or inactivated while they process existing contacts.
That user is not an active Principal.
The ID does not exist.
Some Reviews from our members
Rep Member #44291: "All Points Industrial loves the service rephunter.net provides for helping our group find new quality lines for our clients." - Mark W. Hunt, All Points Industrial LLC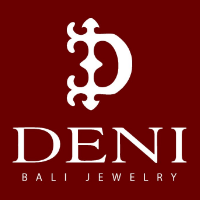 Principal Member #88876: "We have had amazing results from the moment we signed up. We have been able to place 2 reps and their firms in less than 20 days from signing up. We think RepHunter is great and we will definitely be back. We will highly recommend RepHunter to others. Brenda is great. She not only helped us with different questions and concerns but always responded quickly and is always easily accessible. Thank You Brenda!!!" - Ben & Cynthia Woo, Deni Jewelry

Principal Member #9563: "I have found more agents that I expected. I find your site best among few I have found on US market." - Michal Hernik, Cersanit SA

Principal Member #64083: "We have appointed several reps and now we will be busy training them and getting them started. We will come back when we need to cover more territories. Thanks." - Rakesh Govind, PRD Tech, Inc

Principal Member #67369: "Wow Brenda! I have no idea how this rep search will end up. All I can say is that your service is making our phones ring off the hook. Congratulations on providing a wonderful matching platform for reps and suppliers." - John F. Price, BMT Commodity Corporation

Principal Member #51644: "Hello, Fantastic service. Cancelling for now, but I will be back in a few months. Like everything you offer and service keeps getting better. Thanks." - Derrick Thomas, Axsysnet

Principal Member #7201: "Hi Matt & Jeff: I really appreciate your offer and I will be sure to take you up on it. The thing about the reps is that I have had so many contacting me, I really did not need to spend much time looking for reps. Thanks again for your wonderful service as well as your great customer service. Best regards." - John Williams, Workman Industries Inc.

Principal Member #46282: "Love your website...I still have 4 contacts left I want to use. I'll be back for another renewal in Jan or Feb." - Lynn Davis, Closet Scent Inc

Principal Member #15704: "I think your service is great! Your responsiveness to my needs has been terrific. I am a very conscientious user, of your service, and have followed up on your leads, and it has produced some results." - Ruth Hackett, Port Florelle Designs

Principal Member #83937: "Perfect!! We loved your service and when we need a new rep we will certainly reactivate. Thanks!" - Katie Davenport, Little Otters

Principal Member #12300: "So far your service is working really well for me. To my surprise, I have gotten more contacts from reps looking for new lines than I have from contacting reps, although that is working as well." - Mike Schatzki, Negotiation Dynamics

Rep Member #9302: "Very good service. We are really happy with the layout of the web site--the whole nine yards." - Michael DiLeo, Sales Rep

Rep Member #13906: "Thank you for your services. I have received sufficient responses and found Rep-Hunter to be a great way to add product lines. I will utilize your services as frequently as needed to add additional lines." - Rick Davis, Sales Rep

Rep Member #14404: "In a few weeks I have been able to find two new high quality companies to represent that fit my target markets and my experience. I have also been contacted by approximately five other companies looking for reps in related markets in my geographic territory. Thanks." - Patrick M. Arguinchona, Sales Rep

Principal Member #66572: "This is one of the best search engines I've used. I will be back." - David Pennington, CMG

Principal Member #14728: "I do believe I made the right decision subscribing with rephunter.net two weeks ago, because your guys know how to take care of your business and your customer." - Sherry Cui, Go Cuti Go, Inc.

Principal Member #62451: "Absolutely awesome service and experience you offer. We will be back." - Darrell Feagin, Sr., What If I Win Products, LLC

Principal Member #11964: "[Our subscription] was a great experience, and very successful. I will not hesitate to recommend your service to any of my business acquaintances." - John Manganiello, Tote Detailing Specialists, Inc.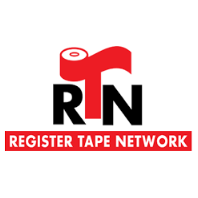 Principal Member #76359: "We are temporarily placing our account on hold. We do plan to come back! Thank you for your services and great customer support. I would love for more people to know what you are offering and for them to try it out. If my little blurp helps I would be so happy!" - Sue Thelen, Register Tape Network

Rep Member #14240: "Rep hunter is fantastic. In all my years of being a rep (29) this is the very best organization I have ever seen as a positive influence in assisting reps. You have it totally organized and professionally managed." - Fred A. Zohlman, Sales Rep

© Copyright 2001-2020 RepHunter, Inc. All Rights Reserved.