Principal 75751 is not active for one of the following reasons:
The member has found all the Independent Sales Reps they need at this time.
The Principal has requested that their profile be hidden or inactivated while they process existing contacts.
That user is not an active Principal.
The ID does not exist.
Some Testimonials from our members
Principal Member #70057: "We had great results and will surely be back as soon as we need. Awesome tool. It is all true. It worked out great for us. The tool is awesome and your (you) customer service is really good." - Rafael Rohden, Twisti Group

Rep Member #41682: "RepHunter has been a great site, especially for a new rep company." - Jim Willis, Sales Rep

Rep Member #12760: "Your website has been very helpful. I've been using Rephunter for ten years now and made very good connections. Brenda, your customer service has been excellent and I would recommend Rephunter to everyone who wants to increase sales. Thank you." - Robert Salzman, Sales Rep, R&R Enterprises

Principal Member #30945: "It is an excellently run program. I am certain we will be back." - Richard Rossi, Beltway Inc.

Principal Member #27894: "RepHunter worked so well, that we filled our available spots for at least the next several months! It worked better than the newspaper want ads we ran and job board ads on the internet. It saved us hundreds of dollars." - Rosemary Andersen, Andersen Flaps Incorporated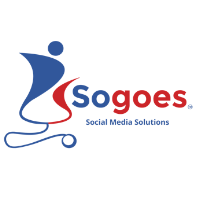 Principal Member #75585: "RepHunter works! Brenda was wonderful in helping set up our account and helping us get started. Just in a few weeks now, we have our first sales rep signed and selling our Sogoes healthcare Social Media Software Services. A good Match ... a proven sales opportunity with monthly residuals and a qualified sales rep who immediately got the power Sogoes and Social Media relationship out-reach in the Healthcare market. Where there is a way, there are sales reps on RepHunter to make it happen!" - David J. Morgan, Sogoes, LLC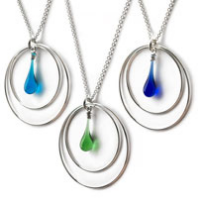 Principal Member #75027: "I got a great response from the reps I contacted and who contacted me. I am currently on-boarding 6+ reps!" - Tawny Reynolds, Sundrop Jewelry

Rep Member #27042: "Your site has been great for my career." - Tom Gutoskey, Sales Rep

Principal Member #71136: "We have enough reps at this point from Rephunter. We will join again when we need more reps." - Roger Salandy, All Cloud4

Rep Member #6185: "Hi there! What a great site and service. We are the UK sales agent register, just saying hello. I love your site. I wish we had one like it! If you have companies looking for agents in the UK, we can help." - Paul G Brown BA (Hons.)

Principal Member #17384: "Great job RepHunter!" - Bob Taylor, American Label & Screen Printing

Principal Member #48880: "We are no longer looking for reps, but would use your services again if the need arises in the future." - Brian Ross, Trans-Industries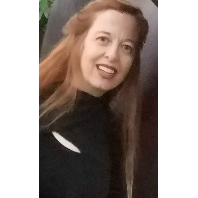 Rep Member #3286: "The offers I receive from your web site are always of the highest quality; nothing that I could have found on my own!" - Marybeth Pead, Sales Rep

Principal Member #24809: "Thank you for your great service. I have been quite successful at accomplishing what I wanted to through RepHunter. Two months ago, I set out to add one or possibly two new reps. Actually I have already added two new ones and I am continuing a dialogue with and may bring on board two others that are actually a bonus over my original plan. I was a little skeptical at first but now I am convinced. It works." - Ken Jehle, Midwest Rubber Co.

Principal Member #8045: "You have allowed us the special experience of meeting people we would never have met and increased our understanding of our marketplace immeasurably. I have recomended your services to those with whom we do not compete. You are to be commended on your service attitude and the people that you have attracted. Thank you again." - Geoffrey L. Flagstad, MedLifeSolutions, Inc.

Principal Member #53356: "Dear RepHunter: Just dropping you a note to thank you for your service. We had specific needs in a number of areas and filled these needs quickly with very qualified people/organizations. Your program is easy to manipulate for a nontechnical guy like myself. We will continue our subscription in order to keep finding the best reps possible. If I were on the rep side, I would join in a heartbeat. What a great way for a sales person to find companies to work for. Good luck and thanks again." - Jeff Wolf, Wolf Manufacturing Company

Principal Member #16798: "We are very happy with your service, and your user-friendly website. We have many interested Reps to follow-up with, after only 1 month." - Ed Cassidy, CASSCO

Principal Member #66278: "Excellent Website. Totally Surprised Me. Thank you so much for helping me jump the gap!" - Jayson Buckingham, AquaGlow LED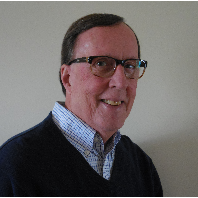 Rep Member #14052: "I think your program is very well thought out. You are providing a valuable service to both manufacturers and reps. I've checked out several other similar sites and you have the best that I've found so far. Keep up the good work!" - David Ring, Sales Rep.

Principal Member #80488: "I wanted to say thank you I have made accounts with a few good reps with your service. Thank you!" - Abby Camarota A. Camarota Designs

© Copyright 2001-2018 RepHunter, Inc. All Rights Reserved.