Principal 75751 is not active for one of the following reasons:
The member has found all the Independent Sales Reps they need at this time.
The Principal has requested that their profile be hidden or inactivated while they process existing contacts.
That user is not an active Principal.
The ID does not exist.
Some Testimonials from our members
Principal Member #31897: "H*llova site! I like this. Your site features are a little bit of genius. Whoever put it together did a good job. I wish I would have thought of this idea." - Lee Gnatzig, Ad-Ventures

Principal Member #7201: "Hi Matt & Jeff: I really appreciate your offer and I will be sure to take you up on it. The thing about the reps is that I have had so many contacting me, I really did not need to spend much time looking for reps. Thanks again for your wonderful service as well as your great customer service. Best regards." - John Williams, Workman Industries Inc.

Rep Member #29115: "Thank you for the service you have provided over the years. You have an excellent site for communicating with potential manufacturers. Best Regards." - Pete Schumacher, Enduring Providence, Inc.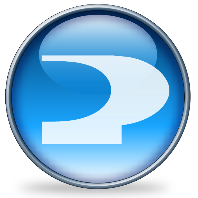 Principal Member #80790: "This has been a great service for supplementing our sales staff. As a famous movie character once said, I'll be back." - Eric Davis, Parks Production, Ltd

Click here to view this member's website.
Rep Member #12127: "Thank you for ... your great website." - Robert Resner, Sales Rep

Principal Member #31917: "Brenda, I thank you and RepHunter.net for a terrific month. We have experienced some great contacts and would be thrilled to provide the following testimonial: we joined RepHunter.net and within 48 hours had made contact with some fantastic people who we know will assist us in bringing our Boca Beth bilingual fun products into stores, schools and other institutions across the country and beyond! There is no way that as a two-person operation we could ever bring this type of exposure to established accounts in such a short amount of time. Thank you RepHunter for a fantastic and affordable opportunity to grow in sales and exposure." - Beth Butler, President Boca Beth Program

Principal Member #3282: "Rephunter.net has allowed PPA to communicate our services internationally through an experienced outside sales force, almost instantaneously, and without any additional overhead. We highly recommend them." - Bill Bisignano, Princeton Profit Associates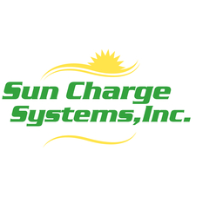 Principal Member #69965: "RepHunter is as good as advertised! We were able to place reps in over a dozen states. This was exactly our goal when we subscribed. Thanks RepHunter." - Donny Ray, Sun Charge Systems

Click here to view this member's website.
Principal Member #5602: "Dear RepHunter.net: Thanks. So far, we are extremely pleased with the results of RepHunter.net. We have contacted about 300 reps and we are getting bombarded with reps knocking down our door. Now we are just trying to properly allocate the reps across the USA and Canada per territory with an overload amount to select from." - Cody, GHOSTRIDERX SKATEBOARDS

Rep Member #69599: "I really like your website - it's perfect for reps and suppliers." - Bill Bowler, Sales Rep

Principal Member #8786: "I have 4 signed agreements from reps who have contacted me thru your site. I am content with the huge workload I have at this time. I anticipate getting back into your site and getting more reps once I get everything here moving along and under control. I will contact you in a few months. Thanks for the prompt service, great site for finding reps!" - Mitch Awad, Ecolad Corporation

Rep Member #20815: "Good Morning, Brenda. Many Thanks for you precious SERVICES. Have a great day!" - James Paquette, Sales Representative

Principal Member #7122: "Thank you, Jeff: you are one of the very few website developers who actually listen to feedback from their customers, and implement changes that help. As a newcomer to using reps, I have done an in-depth study of rep websites and what each one has to offer, and RepHunter is, by far and away, the easiest to use, the most cost-effective, and it has allowed me to be in control of who I want to contact every step of the way. I have already hired 10 reps, and it's not easy to do when you can't interview them face to face. Keep up the good work." - Marjorie Upton, Your Bag Lady

Rep Member #8379: "In my opinion, you have the best rep site on the Web." - Kevin Kelly, Sales Rep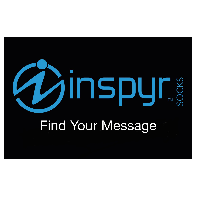 Principal Member #66933: "Thanks RepHunter and Brenda. I had great success and will keep you all in the loop of Inspyr socks rise to stardom. In two sentences I can tell you that Inspyr Sock Co had incredible success with RepHunter and our client service rep, Brenda. I found 12 reps in two weeks of doing business with RepHunter. Sorry but I need another sentence to say thanks, thanks RepHunter and keep inspyring the rep world. You rock!!" - John Cawley, Inspyr Socks

Principal Member #72222: "Thank you for this service. It is really quite genius and user friendly. I found it very effective to communicate efficiently with others. It did get us on the right path." - Randy Kinnison, Visualign, LLC

Rep Member #9223: "You have a great site. Your service has gained me two invaluable lines and I cannot be happier." - Garrett K. Sanders

Rep Member #80228: "Thanks Brenda. Your company is very helpful and we have used your site for over 7 years to grow our business. We have some excellent suppliers due to your site. Keep up the great work. I love you guys." - Robert Webb, Sales Rep

Principal Member #65365: "I found three excellent candidates within one day! I interviewed two and hired one just two weeks ago. Since I am only looking for Northeast Ohio representation, I have all the rep contacts I need for now." - Jerry Duber, Lubrication Solutions

Principal Member #42619: "We at Wallscape Vinyl Wallcovering thank you so much for way the information was presented. As I have subscribed, however still new at navigating the system, I can see this website is special.
It's great to see people who believe in the spirit of what they do to the core of their fabric." - Paul DiMaggio, Wallscape Vinyl Wallcovering

© Copyright 2001-2018 RepHunter, Inc. All Rights Reserved.