Principal 73613 is not active for one of the following reasons:
The member has found all the Independent Sales Reps they need at this time.
The Principal has requested that their profile be hidden or inactivated while they process existing contacts.
That user is not an active Principal.
The ID does not exist.
Some Reviews from our members
Principal Member #30945: "It is an excellently run program. I am certain we will be back." - Richard Rossi, Beltway Inc.

Rep Member #68841: "I have been totally impressed with your Site and the 3 Responses I have already received, and will be signing a Rep Agreement with one!" - Eleanor Grande, EJ Grande & Associates

Rep Member #41936: "Love your company!! Really appreciate being a rep using your service." - Kirk L, Canandaigua, NY

Principal Member #31515: "Thank you for all you do. It is a great service." - Beth Foulk, Optimation

Rep Member #42728: "The site has been amazing at linking me to good strong industrial companies - I love it.
Keep up the good work." - John Glebas, OEM Sales Engineers

Rep Member #55043: "Brenda, I wanted to thank you for your help. For about the last 2 years I have had growth but needed some new ideas. I stumbled across your site and have to say, what a wonderful experience. Before I was done browsing, there was already somebody that contacted me about repping his product. If you ever have any ideas you want to share with me, I will sure take them." - Kyle O Erickson, KOES Reps

Principal Member #17203: "We need to put our account on hold for a while. We really have more interest than we can say grace over." - William Lewis. JointHeat, Inc.

Rep Member #39046: "Fabulous---I have wanted to change my field to medical, for some time..Trade shows..travel expenses---hours at the libary or internet--But, with Rep Hunter---NO EXPENSE--and everything just fit perfectly, such little effort and magnificent results!!!! Brenda is Great!!!!" - Mel Polunsky, Sales Rep

Principal Member #26890: "I found some more great reps to help us take our business to the next level. There's always a few that don't work out for one reason or another, but it IS a "numbers game". My only disappointment is that sometimes I find multiple great reps for a certain territory and can't hire them all!" - Susan Kraft, Kraftworks Studio

Principal Member #41402: "Brenda Sorensen, thanks for your help. Thanks to your web site we found reps for 90% of the country, and only have WA, OR, and ID to fill. We received many responses to our posting, and several multi-man and single rep agencies contacted us with interest in representing our company. We were able to turn over existing business to the reps we put on in each territory, as well as introduce new products for them to introduce to our end user and distributor accounts. We are also in print with our new 2010-2011 catalog to assist them in developing new accounts. As a former Independent rep myself, I appreciate the value of RepHunter and wish they were around when I started my first rep business in 1983." - Robert Damesworth, Suburban Tool, Inc.

Principal Member #6894: "Dear RepHunter.net: Your service has been invaluable in helping us establish a sales network. Really and truly an incredible service, and more than worth every penny. I'm very happy to have found you. In one month, we've gone from a standstill to active representation covering almost the entire US. I'll definitely be raving about your service to my associates. Thanks again." - Gary DosSantos, ImmSolve LLC.

Principal Member #62555: "We appointed two reps for six states and we have four more reps considering us and we them. I need breathing room, but I will be back for sure. You have a great service." - Dick Geertsen, Ticket Chocolate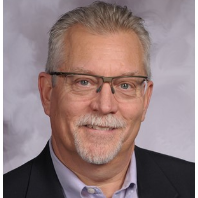 Principal Member #77651: "Great Service. I'm working with some folks thru the on-boarding process. Temporarily putting subscription on-hold. We'll be back for sure! Thanks." - Paul Prinke, CPP2 Investment LLC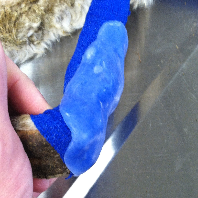 Principal Member #76537: "I had a great experience and would recommend your service!" - Kate Liddle, MakeITMarketUSA

Rep Member #42910: "Not only was RepHunter able to match us up with outstanding manufacturers within days..the quality service they provide is outstanding. Don't worry about lost contacts or questions concerning current clients...Brenda Sorenson was always there - every step of the way! RepHunter is our favorite and most effective web site for obtaining new products!" - John C. Warner, Sales Rep

Principal Member #7792: "My first contact was an incredible match. Sent him samples today and expect he will be selling by next week! So nice." - Mary Jo, Your Arts Desire

Rep Member #53174: "I am pretty happy with this web site. I think RepHunter is great! I have picked up a few new lines, very quickly! I am very excited to get out on the trail and show off my lines to my contacts! Thank you for making your web site! It sure worked for me! :)" - Dawn Dosch, Sales Rep

Rep Member #69599: "I really like your website - it's perfect for reps and suppliers." - Bill Bowler, Sales Rep

Principal Member #65365: "I found three excellent candidates within one day! I interviewed two and hired one just two weeks ago. Since I am only looking for Northeast Ohio representation, I have all the rep contacts I need for now." - Jerry Duber, Lubrication Solutions

Rep Member #29115: "Thank you for the service you have provided over the years. You have an excellent site for communicating with potential manufacturers. Best Regards." - Pete Schumacher, Enduring Providence, Inc.

© Copyright 2001-2020 RepHunter, Inc. All Rights Reserved.