Principal 73613 is not active for one of the following reasons:
The member has found all the Independent Sales Reps they need at this time.
The Principal has requested that their profile be hidden or inactivated while they process existing contacts.
That user is not an active Principal.
The ID does not exist.
Some Testimonials from our members
Principal Member #30091: "Your service to our search for Reps throughout the country has been invaluable. We have now hired all the reps we need. Should we need to add reps in the future we will most certainly use RepHunter again." - Michael Wood, Ace Evert, Inc.

Rep Member #12653: "I am currently an independent rep using RepHunter. So far, it's been GREAT! I have located many new lines, and am making a much greater income than I ever did when I was with a rep group!" - Andrea Jennings, Sales Rep

Principal Member #70561: "We have effectively filled the territories needed and for the foreseeable future will not need to continue looking for reps. The service has been good and works well." - Charles Schaul, Alsset Engineered Products, LLC

Rep Member #12127: "Thank you for ... your great website." - Robert Resner, Sales Rep

Principal Member #42780: "I'll admit it now. I was skeptical that RepHunter would have the reps I was looking for but I plunged in and followed Brenda's posted advice anyway. What did I have to lose? Less than 60 days later I have all my territories filled with reps I'm excited about and everyone is filled with the vision of how things could be. I even have some "bench strength" in areas now. Thanks Brenda! RepHunter is exactly as advertised." - Greg Chambers, Mad Gringo

Principal Member #16378: "RepHunter has been great. I intend to renew later this month." - Randy Mudarri, Metamorphosis East, Inc.

Rep Member #26448: "I am very pleased I found your site--one of the best things that has happened for me in a while--have passed this on to two other associates." - James Kruntorad, Sales Rep

Principal Member #21410: "Thanks Brenda. Just to let you know, we really enjoyed using the service you provide. We've been able to find and contact a large number of prospective rep agencies and we feel, at this time, that we will be able to hire some and develop strong sales, as they are very good candidates." - Patrick Leblond, Renaissance

Principal Member #9001: "Being an Australian company wanting to break into the US market with a new product was proving to be quite a maze until I came across your Rephunter site. My listing with Rephunter has been a success and I have secured the services of 4 interested parties who believe our product has great potential for them. I have formed an association with a company for warehousing, sales and distribution and the principal will also co-ordinate the other sales people throughout the USA. I originally had reservations at listing on a website unknown to me, but those reservations have been truly dispelled by the quality of people who have responded to my listing. I am recommending your site to a number of organisations in Australia." - Kevin Driscoll, Starbrush International

Rep Member #29115: "Thank you for the service you have provided over the years. You have an excellent site for communicating with potential manufacturers. Best Regards." - Pete Schumacher, Enduring Providence, Inc.

Rep Member #42728: "The site has been amazing at linking me to good strong industrial companies - I love it.
Keep up the good work." - John Glebas, OEM Sales Engineers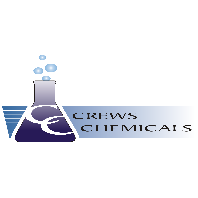 Principal Member #58498: "Great service. Overall - great experience!" - Jennifer Davis, Crew Chemicals

Principal Member #58931: "Great program, will be back!" - Jerry Greenstein, Wholesale Banners Online

Principal Member #15577: "We have set up the required reps in the territories we were seeking, and want to thank you for your wonderful website product." - David Synchyshyn, Gillis Quarries, Ltd.

Principal Member #27898: "I have used the Rephunter service and have been quite pleased. I have been able to find and secure an organization in a very short amount of time.
" - Tim Lorenzo, GeocelUS

Principal Member #8786: "I have 4 signed agreements from reps who have contacted me thru your site. I am content with the huge workload I have at this time. I anticipate getting back into your site and getting more reps once I get everything here moving along and under control. I will contact you in a few months. Thanks for the prompt service, great site for finding reps!" - Mitch Awad, Ecolad Corporation

Principal Member #62555: "We appointed two reps for six states and we have four more reps considering us and we them. I need breathing room, but I will be back for sure. You have a great service." - Dick Geertsen, Ticket Chocolate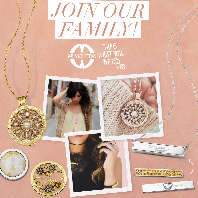 Principal Member #70556: "Honestly, I am very pleasantly surprised with my results using RepHunter! I didn't initially see a lot of strong matches in the agent search, but gave it a try anyway. I was able to place a few reps in the two months I used the service, and that makes me a very happy customer! Overall I am very happy with the value and services I received from RepHunter. Thank you!" - Audrey Daley, Mi Moneda

Principal Member #50402: "This site is ABSOLUTELY AMAZING! I have contacted and placed reps in several locations throughout the US. However, I would like to cancel my subscription now. I'll be back soon. " - Jamel Bullock, DeKel Fashions

Principal Member #58135: "Brenda: We found an excellent rep. using your site and just signed with him. We will continue to look for 2-3 more in other areas of the country. Brenda was very helpful even before I signed up. Thank you for your renewal heads-up message as well. Most sites don't do this!" - Wayne Kaniewski, MD, Twin Cities EMR Consulting, LLC

© Copyright 2001-2019 RepHunter, Inc. All Rights Reserved.