Principal 73613 is not active for one of the following reasons:
The member has found all the Independent Sales Reps they need at this time.
The Principal has requested that their profile be hidden or inactivated while they process existing contacts.
That user is not an active Principal.
The ID does not exist.
Some Testimonials from our members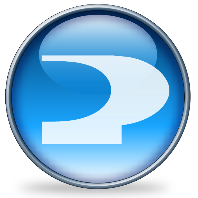 Principal Member #80790: "This has been a great service for supplementing our sales staff. As a famous movie character once said, I'll be back." - Eric Davis, Parks Production, Ltd

Click here to view this member's website.
Principal Member #28337: "I am very pleased with the results RepHunter has offered and have perhaps taken on as many as ten qualified independent representatives as a result of my listing. The product you offer is of high quality and value." - Davis Wolf, Ice Jacket, Inc.

Principal Member #6395: "Matt & Jeff, I have tried your service and am very pleased with the results. At this time I want to extend the service to the 6 month level. Please use the existing charge info to change my status to a Charter Subscription. Thank you." - Seth Frielich, North American Sales Manager, Unitronics Inc.

Principal Member #59632: "We are simply heading into a very busy season and I won't be able to continue to manage the reps. WE WILL BE BACK! The primary reason is that you don't penalize us for taking a couple months off. Allowing us to renew at the $99.00 rate and retain our contacts in a couple of months is GREAT business and is the reason that we'll return to your service. Thank you so much." - Brian Williamson, Zimmzang, LLC

Principal Member #21610: "We THANK-YOU for your services...at this time we would not need to renew our membership. As your services have worked so well we need time to establish our sales force with the applicants your site was able to provide." - Joe Deck, Lean Technologies LLC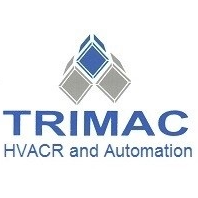 Principal Member #79486: "I had good success with Rephunter because in a short time frame we were able to appoint some reps. We will be going on holiday during Christmas. If we need to communicate with more reps in the future we will come back." - Krish Saxena, Trimac, Inc

Principal Member #58135: "Brenda: We found an excellent rep. using your site and just signed with him. We will continue to look for 2-3 more in other areas of the country. Brenda was very helpful even before I signed up. Thank you for your renewal heads-up message as well. Most sites don't do this!" - Wayne Kaniewski, MD, Twin Cities EMR Consulting, LLC

Rep Member #42910: "Not only was RepHunter able to match us up with outstanding manufacturers within days..the quality service they provide is outstanding. Don't worry about lost contacts or questions concerning current clients...Brenda Sorenson was always there - every step of the way! RepHunter is our favorite and most effective web site for obtaining new products!" - John C. Warner, Sales Rep

Rep Member #14588: "Brenda, I am thrilled with how many responses I get from your services and that they are really real companies. I have referred people to RH and they love it and have picked up territories. I would recommend RepHunter to anyone who is seeking to find new lines. I have found a lot of great companies and met some potential prospects. Lots of opportunity here. Thanks RepHunter. Thanks for the Opportunity. Shame someone didn't think of this sooner." - Trudy Kearns, Sales Rep

Principal Member #64352: "Great results. I must spend time with the reps I hired and will be back in a few months." - Les Cullen, InsulStone, Inc.

Principal Member #58820: "Thank you guys so much for providing a service that actually works and is affordable at the rate you guys charge. We are working pretty much exclusively with one sales rep company now but we will be back to use RepHunter again when we need more reps. Thanks again!" - John Burton, Session Savers Sunscreen

Principal Member #6873: "Thank you from all of us at Atomicfuzz. Your service placed us with several qualified reps throughout the country." - R.J. Knoll, Atomicfuzz

Rep Member #38353: "I cannot say enough about your website. Since my joining in August I have found 2 new lines but one particularly in the Robotic Automation sector. This sector is extremely lucrative and the company I will work with has one of the highest commission structures to date. I cannot say enough how viable your service is. I have told 7 of my collegues who were let go from an aerospace plant a year ago that if they want to get back into the arena this is where to go.

Thank you so much for opening the doors of communication for reps and companies to work together without the red tape and hassle.

Everyone really needs to see how effective your site is in this economy." - Lollie Baker, Sales Rep

Rep Member #29115: "Thank you for the service you have provided over the years. You have an excellent site for communicating with potential manufacturers. Best Regards." - Pete Schumacher, Enduring Providence, Inc.

Principal Member #30091: "Your service to our search for Reps throughout the country has been invaluable. We have now hired all the reps we need. Should we need to add reps in the future we will most certainly use RepHunter again." - Michael Wood, Ace Evert, Inc.

Rep Member #14404: "In a few weeks I have been able to find two new high quality companies to represent that fit my target markets and my experience. I have also been contacted by approximately five other companies looking for reps in related markets in my geographic territory. Thanks." - Patrick M. Arguinchona, Sales Rep

Principal Member #17384: "Great job RepHunter!" - Bob Taylor, American Label & Screen Printing

Principal Member #53356: "Dear RepHunter: Just dropping you a note to thank you for your service. We had specific needs in a number of areas and filled these needs quickly with very qualified people/organizations. Your program is easy to manipulate for a nontechnical guy like myself. We will continue our subscription in order to keep finding the best reps possible. If I were on the rep side, I would join in a heartbeat. What a great way for a sales person to find companies to work for. Good luck and thanks again." - Jeff Wolf, Wolf Manufacturing Company

Principal Member #65661: "The site has been wonderful and we have found many reps and would like to concentrate on these reps for now. We will probably join back up in a few months. Again, thank you for a great site!" - Valerie Strazza-Finn, J&R Unique Giftware

Principal Member #65821: "More than THRILLED. Only leaving right now because we have recruited so many ideal reps by leveraging your powerful and easy to use platform that we're pausing for training. STATS: Out of 55 contacts, we managed to recruit nearly 20 new AMAZING REPS in medical sales, with more we have contact info for and are considering using for other product lines in the future." - Diane Boerstler, EVL Medical Sales Recruiting

© Copyright 2001-2019 RepHunter, Inc. All Rights Reserved.