Principal 73613 is not active for one of the following reasons:
The member has found all the Independent Sales Reps they need at this time.
The Principal has requested that their profile be hidden or inactivated while they process existing contacts.
That user is not an active Principal.
The ID does not exist.
Some Testimonials from our members
Rep Member #34685: "I can tell you how important RepHunter has been to me. Thank God it's around. I've been sales for 35 years and since working with RepHunter everything has changed for the better. I've been able to expand my operation and increase my income. Many opportunities exist with the RepHunter website. They have given me the opportunity to expand and diversify. The follow up on the program by Brenda has been excellant as sometimes we get in a rut and need some help, and she has been great for that." - Richard Ventresca, Sales Rep

Rep Member #42910: "Not only was RepHunter able to match us up with outstanding manufacturers within days..the quality service they provide is outstanding. Don't worry about lost contacts or questions concerning current clients...Brenda Sorenson was always there - every step of the way! RepHunter is our favorite and most effective web site for obtaining new products!" - John C. Warner, Sales Rep

Principal Member #28337: "I am very pleased with the results RepHunter has offered and have perhaps taken on as many as ten qualified independent representatives as a result of my listing. The product you offer is of high quality and value." - Davis Wolf, Ice Jacket, Inc.

Rep Member #56341: "Brenda - just wanted to say that your web site is one of the best, most comprehensive, sites that I have ever run across. Also, you have been a big help with all of my questions and I appreciate it very much." - Gordon Berry, Advanced Modern Solutions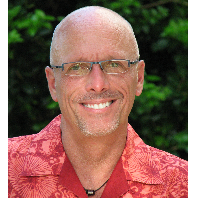 Principal Member #72755: "You guys are genius for this system and Brenda—your customer care and relatedness to the client is insane—you're really awesome." - Mark Skovron, MaxGroup Business Solutions, LLC.

Rep Member #68841: "I have been totally impressed with your Site and the 3 Responses I have already received, and will be signing a Rep Agreement with one!" - Eleanor Grande, EJ Grande & Associates

Principal Member #17143: "LOVE YOUR SITE AND SERVICE!!!" - Steve Robbins, Markits LLC

Principal Member #6814: "Matt & Jeff: In the three months that we have been using RepHunter, we have signed up and trained 11 Reps using the service. Six of these were in January. It is still a little early to judge the effectiveness of these Reps, selling our product, but I would have to say that I have been impressed with the quality of most all of the prospects who have contacted us through your service. These results far exceed our expectations and today, I would have to give RepHunter a "perfect 10" on its performance for our business. Thanks for you assistance." - Jim Smathers, EnergySuperStore.com

Principal Member #27898: "I have used the Rephunter service and have been quite pleased. I have been able to find and secure an organization in a very short amount of time.
" - Tim Lorenzo, GeocelUS

Principal Member #7792: "My first contact was an incredible match. Sent him samples today and expect he will be selling by next week! So nice." - Mary Jo, Your Arts Desire

Principal Member #48880: "We are no longer looking for reps, but would use your services again if the need arises in the future." - Brian Ross, Trans-Industries

Rep Member #27866: "If you are searching for a Sales opportunity, I highly recommend RepHunter.net



I have been a member of RepHunter for over 5 years. They are my go-to provider whenever I am searching for the latest and greatest in Medical Sales opportunities. Their opportunities are fresh and focused. Their website is very user friendly.



Salespeople know that service is paramount. For the past five years, Brenda Sorensen has been my Service Rep. She is wonderful! She is both professional and kind. She always treats my questions and requests with a sense of urgency. This point is important because with most Independent Sales people, timing is everything. Thank you, thank you, Brenda.



If you are searching for Sales Opportunities, you will find them at RepHunter.net" - Jan Estes, Sales Consultant

Principal Member #2956: " Everything is going well. We did place 2 reps for our resort division. You are helping me a great deal and we just signed up for a couple more months." - Joe Wehrle, Holloway Sportswear

Principal Member #16378: "RepHunter has been great. I intend to renew later this month." - Randy Mudarri, Metamorphosis East, Inc.

Rep Member #26448: "I am very pleased I found your site--one of the best things that has happened for me in a while--have passed this on to two other associates." - James Kruntorad, Sales Rep

Principal Member #49237: "Overall I've had great response .... rep hunter did what I wanted it to do for my company. I now need some time to regroup and train the reps I have brought on ...." - P.J. Spell, Image Advertising

Rep Member #46003: "I think you have a great site. I have been in sales for over 50 years and still going strong. Why didn't we have Rep Hunter back in the Sixties? Thanks again." - Richard Dietrich, Sales Rep

Rep Member #44738: "Here's a shout out that you can always count on the "Excellent Customer Service", that Rep Hunter.com department provides. After sending in my question for help, the following day I had an answer. Brenda was the first Representative that took an extra step by conveying my request to Matt. After Matt had assisted me with my request. He took an extra [step], by forwarding it to his web master to make sure it was resolved correctly. Which it was. Then I received a call and follow up email from Jeff their web master. They went far above with everything they did. [I am] an Extremely Satisfied Candidate." - David De La Rosa, Sales Rep

Principal Member #18456: "I am pleased thus far...of my original 35 contacts I have gotten responses from all but 1...I have 8 that I am still communicating with..of those 8 I am getting ready to hire 5...these 5 represent coverage of 24 States...So...My hat is off to your service." - Guy W. York, Omni Massage Systems

Rep Member #42728: "The site has been amazing at linking me to good strong industrial companies - I love it.
Keep up the good work." - John Glebas, OEM Sales Engineers

© Copyright 2001-2018 RepHunter, Inc. All Rights Reserved.