Principal 61240 is not active for one of the following reasons:
The member has found all the Independent Sales Reps they need at this time.
The Principal has requested that their profile be hidden or inactivated while they process existing contacts.
That user is not an active Principal.
The ID does not exist.
Some Testimonials from our members
Principal Member #14728: "I do believe I made the right decision subscribing with rephunter.net two weeks ago, because your guys know how to take care of your business and your customer." - Sherry Cui, Go Cuti Go, Inc.

Principal Member #7201: "Hi Matt & Jeff: I really appreciate your offer and I will be sure to take you up on it. The thing about the reps is that I have had so many contacting me, I really did not need to spend much time looking for reps. Thanks again for your wonderful service as well as your great customer service. Best regards." - John Williams, Workman Industries Inc.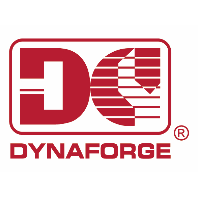 Principal Member #82276: "Your service is great and I'm happy with the result. The problem I have is that I need some more time to prepare for next year's product line, so I need to temporarily suspend my account, and will come back and re-subscribe after several months." - Jason Zhang, DynaForge

Principal Member #70688: "We have been pleasently surpised by the volume of folks who have reached out to us. In the three weeks we have been associated we have added 9 reps to our system. The move to the top of the list is an interesting feature and brings me back to the site almost on a daily basis." - Joe Likens, FreedomID

Rep Member #21826: "REPHUNTER.NET IS THE SINGLE MOST PERSONALLY RESPONSIVE WEBSITE THAT I HAVE YET DEALT WITH. IN THE EVENT OF TECHNICAL QUESTIONS OR ISSUES CONCERNING POSTINGS, BRENDA HAS RETURNED EVERY PHONE CALL IN "RECORD TIMES", RANGING FROM 5 MINUTES TO ALL OF 20 MINUTES DURING LUNCH HOUR. THIS IS ABSOLUTELY ASTOUNDING FOR ANY INTERNET-BASED SERVICE!" - EDWARD COOPERMAN, SALES REP

Rep Member #4573: "Dear Sirs: Thank you very much for developing Rephunter.net. What an excellent service to provide for Independent Reps and Manufactures to connect. We look forward to using your web site to promote our services to those manufactures needing representation in the Southeast Texas and Southwest Louisiana area." - Charles Cole, Sales Rep

Principal Member #67709: "I would highly recommend RepHunter to anyone seeking sales representation for their product. Response rate was high, and professional, and I am excited about the increased exposure for my product this retail season. I intend to use RepHunter again. Thank-you." - Vesna Bailey, OMNI Publishing

Principal Member #7615: "I have found this service highly valuable, have identified 20-25 solid reps. Thanks for a great service!" - Dick Meloy, Diversified Products Company

Rep Member #66959: "Your site has been helpful and [I] am building a good network of client[s]." - MichaelKelvin Ejeagha, Sales Rep

Principal Member #50349: "We are in negotiations with several reps across the country. We are very happy with your service: we just can't handle more right now!" - Kay Connor, Kay Connor Designs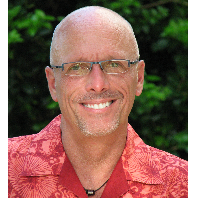 Principal Member #72755: "You guys are genius for this system and Brenda—your customer care and relatedness to the client is insane—you're really awesome." - Mark Skovron, MaxGroup Business Solutions, LLC.

Principal Member #61630: "I have brought on seven reps so I need to absorb these and get back to you in six months or so." - John Taylor, Tryon Clear View Group

Principal Member #32977: "Brenda, your website is amazing and I find myself after being on it for just a few weeks overwhelmed by the responses/results. I may need to put a hold on my account again as I literally can't keep up with the requests. This is the 2nd time I have had to cancel because of overwhelming responses from your website. With Rephunter, you get much more than you pay for and I thought I would subscribe longer than 1 month this time but as I said, 'It works!'" - Jerry Erickson, Advanced Mobile Power Solutions

Rep Member #56341: "Brenda - just wanted to say that your web site is one of the best, most comprehensive, sites that I have ever run across. Also, you have been a big help with all of my questions and I appreciate it very much." - Gordon Berry, Advanced Modern Solutions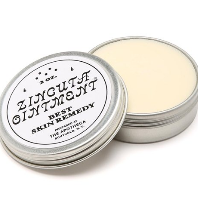 Principal Member #82955: "I must say your website is beyond amazing. I contacted over 20 distributors in my first month and 2-3 of them are turning out to be very good long term prospects for my business. I am overwhelmed now dealing with them and I will not be able to take on any more leads. There are definitely top notch distributors on this list and I am very thankful I found you." - Shai Neubauer, Zincuta, Inc.

Principal Member #8011: "Thank you so much for your invaluable resource, Rephunter.net. It has provided outstanding exposure for our product to a very talented database of reps. In addition to a great site, your personal counsel has been tremendously helpful to our business. Trust me, I am spreading the word. Thanks." - Meaghan D. Moody, The Attaché, a division of FFA Inc.

Principal Member #9806: "So far I'm very pleased with RepHunter. I've signed up about 10 reps in the past two months. I'll probably purchase another subscription after this one runs out." - Alan Densky, ARB Software Solutions, Inc.

Principal Member #17062: "Rephunter has done the job as promised. We have acquired the desired amount of reps in the desired territories ... definitely gave us a return on our minimal investment. We look forward to working with you in the future." - Nick Joannides, Maui Babe

Principal Member #65256: "This service has been and continues to be great for our needs. We have now placed 10 reps in just over 2 months! We are focusing on these placements for a few months and will then be back to engage additional sales reps." - David Humphrey, T3 Enterprises, LLC

Click here to view this member's website.
Rep Member #39332: "RepHunter.net is a great site for reps looking for new lines and companies looking for reps. I belong and use the site constantly. Highly recommended!" - James E. Comment, James E. Comment & Assoc.

© Copyright 2001-2018 RepHunter, Inc. All Rights Reserved.