View Profile:Principal# 41936
Principal 41936 is not active for one of the following reasons:
The member has found all the Independent Sales Reps they need at this time.
The Principal has requested that their profile be hidden or inactivated while they process existing contacts.
That user is not an active Principal.
The ID does not exist.
Some Testimonials from our members
Principal Member #64962: "Loved the service and I will be back." - Julie Jennings, Julianne Collections

Principal Member #64717: "Dear RepHunter team, I am just signing off for now, as we have been able to identify a suitable number of Sales Reps for our business. We are hoping to be able to place the selected ones successfully now and will be back eventually for more sales reps :-) RepHunter has been very helpful and I know we will definitely sign back on for more :-)" - Sabrina Latimer, DVR Technology Developments

Principal Member #7934: "We have already signed up seventeen reps." - Jim Gilligan, Fabricmate

Principal Member #11952: "I am so glad to have found the Rephunter service. Since joining last month, we have placed 13 new reps! Rephunter is a great resource and I would recommend it to anyone looking for reps. It is well worth the subscription cost." - Lisha Vines, Creative Enterprises

Principal Member #16378: "RepHunter has been great. I intend to renew later this month." - Randy Mudarri, Metamorphosis East, Inc.

Principal Member #67096: "Brenda ... Tried to click on all of the reasons that I like your service, but it only allows me to click on one! Great service. Thank you." - Rick Anixter, Advanced Metal Solutions

Principal Member #7704: "We have contracted 7 reps to date and need time to work with them. As we continue to expand we will be back!" - Tony Camarota, EPOX-Z Corporation

Principal Member #42780: "I'll admit it now. I was skeptical that RepHunter would have the reps I was looking for but I plunged in and followed Brenda's posted advice anyway. What did I have to lose? Less than 60 days later I have all my territories filled with reps I'm excited about and everyone is filled with the vision of how things could be. I even have some "bench strength" in areas now. Thanks Brenda! RepHunter is exactly as advertised." - Greg Chambers, Mad Gringo

Principal Member #17062: "Rephunter has done the job as promised. We have acquired the desired amount of reps in the desired territories ... definitely gave us a return on our minimal investment. We look forward to working with you in the future." - Nick Joannides, Maui Babe

Principal Member #8378: "We have obtained four new Sales Reps and are working on signing on a fifth. We are all set for now, so I would like to put our monthly listing on hold until we need to do it again." - Bill Parrish, Industrial Transfer and Storage, Inc.

Principal Member #9563: "I have found more agents that I expected. I find your site best among few I have found on US market." - Michal Hernik, Cersanit SA

Rep Member #35435: "Aloha from Honolulu!! Wanted you folks to know ... You're The Best!!!! We thank you for all you do. Just picked up the J-Handles line thru your site and its gonna be a winner. That's only the latest success. There are others, and rephunter.net is frankly, the only reason we've come this far, in such a short period of time. As we say here in paradise, "you folks are da bomb!!" Much Mahalos from Gilmour Sales Of Hawaii & Guam." - Mark Gilmour, Gilmour Sales Of Hawaii

Principal Member #73316: "Brenda--first day had a lot of action. We contracted Louis F. for PA, MD, DL; has 5 reps. I got my money's worth in one day! Thank you for talking me into RepHunter." - Jerry Ayers, Sally's Garden Throws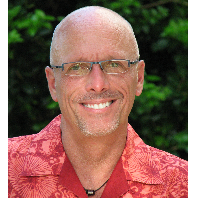 Principal Member #72755: "You guys are genius for this system and Brenda—your customer care and relatedness to the client is insane—you're really awesome." - Mark Skovron, MaxGroup Business Solutions, LLC.

Principal Member #7201: "Hi Matt & Jeff: I really appreciate your offer and I will be sure to take you up on it. The thing about the reps is that I have had so many contacting me, I really did not need to spend much time looking for reps. Thanks again for your wonderful service as well as your great customer service. Best regards." - John Williams, Workman Industries Inc.

Principal Member #8885: "We had a wonderful experience. Should we have additional needs for reps we will definitely be back. Thanks again for your service!" - Tracy Nagy, Distinctive Features, LLC

Principal Member #26003: "The web site has been very helpful and we have been pleased with the results." - Rob York, Relational Solutions, Inc.

Principal Member #12002: "I see we already have one response from a rep looking for opportunities. RepHunter is the best website of its kind and I have tried a few." - Tony Hall, Professional Products and Serv

Principal Member #29405: "I have been very successful using your services and should have the territory that I was interested in filled in the near future with a person that I contacted using your services. It has worked out quite well and I wouldn't hesitate in using RepHunter again." - Garry Davis, Davis Diagnostics Limited

Principal Member #50019: "Your service allowed me to identify multiple [reps] and select the best candidate for our rep position." - Dave Kasprzak, WellLocators

© Copyright 2001-2019 RepHunter, Inc. All Rights Reserved.