View Profile:Principal# 41936
Principal 41936 is not active for one of the following reasons:
The member has found all the Independent Sales Reps they need at this time.
The Principal has requested that their profile be hidden or inactivated while they process existing contacts.
That user is not an active Principal.
The ID does not exist.
Some Testimonials from our members
Principal Member #48880: "We are no longer looking for reps, but would use your services again if the need arises in the future." - Brian Ross, Trans-Industries

Principal Member #60365: "My experience was excellent with both sales and service. When the next project starts, I will be sure to use your service again." - Ken Flanders, New Business Navigators

Principal Member #70336: "We are VERY happy we signed up with your service! We really are very impressed with your service, your professionalism and customer service is unmatched. We would recommend you to anyone." - Aleksandra Sheynman, Amati International LLC

Rep Member #44291: "All Points Industrial loves the service rephunter.net provides for helping our group find new quality lines for our clients." - Mark W. Hunt, All Points Industrial LLC

Principal Member #52629: "I have been pleased with the quality of your service and your attention to customer service. I have contacted several reps through your service and our company is well on its way to establishing a sales forces throughout the United States and Canada thanks in part to your service. Thanks for the quality service." - Peter Thompson, DirectImage Cards

Principal Member #4901: "I just wanted to let you know that I am very satisfied with your program and wanted to check on the Referral Program that you offer. Thanks." - Vicki Johnston, Northland Woolens

Principal Member #49405: "Just signed up for your service and am very pleased so far. Your website is EXCELLENT. As I have myself designed many of these this one has lots of great features like the "favorite" and "pass" buttons. This saves me from keeping a separate spreadsheet. Love the sorting too." - Tom Kepping, Kepping Glass Works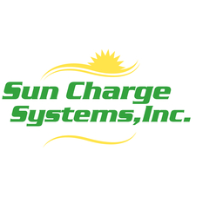 Principal Member #69965: "RepHunter is as good as advertised! We were able to place reps in over a dozen states. This was exactly our goal when we subscribed. Thanks RepHunter." - Donny Ray, Sun Charge Systems

Click here to view this member's website.
Principal Member #8862: "In a little over a month, I've signed 7 manufacturers representatives through RepHunter.net. The service and support have been tremendous, and I could not be happier with the quality of people I've found, or who have found me, through RepHunter.net. Great service!" - Kent Miller, Autonomic Software, Inc.

Principal Member #15704: "I think your service is great! Your responsiveness to my needs has been terrific. I am a very conscientious user, of your service, and have followed up on your leads, and it has produced some results." - Ruth Hackett, Port Florelle Designs

Principal Member #61670: "Thank you for your services. I have successfully built my sales team. I will be utilizing your services again upon expansion." - Jason Kaen, Bijou Coverings, LLC

Principal Member #8885: "We had a wonderful experience. Should we have additional needs for reps we will definitely be back. Thanks again for your service!" - Tracy Nagy, Distinctive Features, LLC

Principal Member #67096: "Brenda ... Tried to click on all of the reasons that I like your service, but it only allows me to click on one! Great service. Thank you." - Rick Anixter, Advanced Metal Solutions

Principal Member #73316: "Brenda--first day had a lot of action. We contracted Louis F. for PA, MD, DL; has 5 reps. I got my money's worth in one day! Thank you for talking me into RepHunter." - Jerry Ayers, Sally's Garden Throws

Rep Member #4573: "Dear Sirs: Thank you very much for developing Rephunter.net. What an excellent service to provide for Independent Reps and Manufactures to connect. We look forward to using your web site to promote our services to those manufactures needing representation in the Southeast Texas and Southwest Louisiana area." - Charles Cole, Sales Rep

Principal Member #44207: "I had success in communicating with reps, promotion is in progress, at this time we I used all our market segment professionals list, I shall be back in a month. It has been great to work with your company. Thank you." - Tatyana Abramov, LMT TILE MURALS LLC

Rep Member #39332: "RepHunter.net is a great site for reps looking for new lines and companies looking for reps. I belong and use the site constantly. Highly recommended!" - James E. Comment, James E. Comment & Assoc.

Rep Member #20815: "Good Morning, Brenda. Many Thanks for you precious SERVICES. Have a great day!" - James Paquette, Sales Representative

Rep Member #39046: "Fabulous---I have wanted to change my field to medical, for some time..Trade shows..travel expenses---hours at the libary or internet--But, with Rep Hunter---NO EXPENSE--and everything just fit perfectly, such little effort and magnificent results!!!! Brenda is Great!!!!" - Mel Polunsky, Sales Rep

Principal Member #14190: "Your service was excellent! I got all the reps I can handle for now. We expect some serious growth due to the utilization of RepHunter." - Brian Rawlson, Ekklesia Apparel Co.

© Copyright 2001-2019 RepHunter, Inc. All Rights Reserved.