View Profile:Principal# 26448
Principal 26448 is not active for one of the following reasons:
The member has found all the Independent Sales Reps they need at this time.
The Principal has requested that their profile be hidden or inactivated while they process existing contacts.
That user is not an active Principal.
The ID does not exist.
Some Testimonials from our members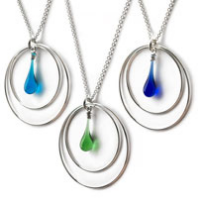 Principal Member #75027: "I got a great response from the reps I contacted and who contacted me. I am currently on-boarding 6+ reps!" - Tawny Reynolds, Sundrop Jewelry

Principal Member #30091: "Your service to our search for Reps throughout the country has been invaluable. We have now hired all the reps we need. Should we need to add reps in the future we will most certainly use RepHunter again." - Michael Wood, Ace Evert, Inc.

Rep Member #1825: "I have worked in the rep business now for over 30 years, and I have met the high, and the low in this business world. I have clients in every major, and all the minor countries around the world. I can say, without regard that REPHUNTER has the best, focused service for both the rep today seeking to make his living, and the new company, or the major corporation. They have a screening formula for the reps that is the finest [and] for the companies that is the Leader in this industry. We have made it our First stop to seek new companies to add to our long list of the highest quality companies. I am always contacted by more fine companies from RepHunter's great referrals. I very proudly recommend [RepHunter]." - William Schooler, Schooler & Associates, LLC

Principal Member #49237: "Overall I've had great response .... rep hunter did what I wanted it to do for my company. I now need some time to regroup and train the reps I have brought on ...." - P.J. Spell, Image Advertising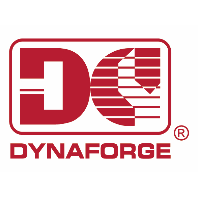 Principal Member #82276: "Your service is great and I'm happy with the result. The problem I have is that I need some more time to prepare for next year's product line, so I need to temporarily suspend my account, and will come back and re-subscribe after several months." - Jason Zhang, DynaForge

Rep Member #12653: "I am currently an independent rep using RepHunter. So far, it's been GREAT! I have located many new lines, and am making a much greater income than I ever did when I was with a rep group!" - Andrea Jennings, Sales Rep

Principal Member #10977: "Hello Matt, I have been having pretty good luck with your service. So far we have placed 2 reps in the regions we are trying to fill. We are quite pleased about that, so thank you." - Kelley Diekman, Cordsets Incorporated

Principal Member #27894: "RepHunter worked so well, that we filled our available spots for at least the next several months! It worked better than the newspaper want ads we ran and job board ads on the internet. It saved us hundreds of dollars." - Rosemary Andersen, Andersen Flaps Incorporated

Principal Member #6395: "Matt & Jeff, I have tried your service and am very pleased with the results. At this time I want to extend the service to the 6 month level. Please use the existing charge info to change my status to a Charter Subscription. Thank you." - Seth Frielich, North American Sales Manager, Unitronics Inc.

Principal Member #9563: "I have found more agents that I expected. I find your site best among few I have found on US market." - Michal Hernik, Cersanit SA

Principal Member #69462: "Recently I found your service and am very pleased with the quality of reps placing product into the markets we were looking for. I not only connected with about a dozen, but was able to target in and am now happily working with 6 new firms! We are now gearing up for what could be our best season yet... thank you! I will be back when we are ready to hire more!" - Heather Adolphi, Omniio, LLC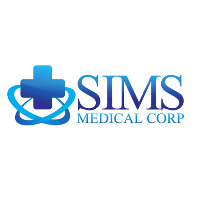 Principal Member #21075: "We have successfully hired representatives for all of Canada thanks to RepHunter!!! Thank you very much - we were very pleased with the services provided." - Indu Bains, SIMS Medical Corp

Principal Member #12553: "Your website was ... extremely user friendly. We contacted 75 reps and ... signed up 10 new reps in a 3 month period. The tracking system on line is excellent. Your telephone support was always available - - and your suggestions on how to manage our search were much appreciated. We also thought the credit system was fair - as it keeps the database current and honest. Great services ... great concept for rep recruiting!!" - Don Kishton, The Alliance Group

Rep Member #12127: "Thank you for ... your great website." - Robert Resner, Sales Rep

Principal Member #3282: "Rephunter.net has allowed PPA to communicate our services internationally through an experienced outside sales force, almost instantaneously, and without any additional overhead. We highly recommend them." - Bill Bisignano, Princeton Profit Associates

Principal Member #75493: "I was skeptical at first, but RepHunter delivered! As we grow and continue to expand, we will be sure to utilize this wonderful source and service." - Natalie Sudit, SHASHI, LLC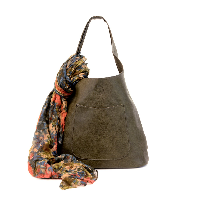 Principal Member #74254: "Your customer service is absolutely world class. I could not have been more skeptical, nor could I be happier. This worked out perfectly" - Marc Shafer, JoySusan

Principal Member #42780: "I'll admit it now. I was skeptical that RepHunter would have the reps I was looking for but I plunged in and followed Brenda's posted advice anyway. What did I have to lose? Less than 60 days later I have all my territories filled with reps I'm excited about and everyone is filled with the vision of how things could be. I even have some "bench strength" in areas now. Thanks Brenda! RepHunter is exactly as advertised." - Greg Chambers, Mad Gringo

Principal Member #37175: "This was a very worthwhile expenditure. Service was excellent and there were a large number of reps to review and contact. We found several strong candidates. I would use you again without hesitation. Thank you!" - Jodi Levine, EMERGENTag LLC

Principal Member #56638: "Dear Jeff and Brenda, In addition to utilizing your website to build a rep force for one of our sister companies, we also recommend it to manufacturing clients as an integral part of any Sales and Marketing Action Plan. RepHunter makes the process of finding and qualifying reps easy and efficient, matching rep expertise with a manufacturer's needs. We believe that a RepHunter affiliation is a superb investment in business development." - Bonnie Longbotham, Tickle & Woo, LLC

© Copyright 2001-2019 RepHunter, Inc. All Rights Reserved.