View Profile:Principal# 26448
Principal 26448 is not active for one of the following reasons:
The member has found all the Independent Sales Reps they need at this time.
The Principal has requested that their profile be hidden or inactivated while they process existing contacts.
That user is not an active Principal.
The ID does not exist.
Some Reviews from our members
Principal Member #15704: "I think your service is great! Your responsiveness to my needs has been terrific. I am a very conscientious user, of your service, and have followed up on your leads, and it has produced some results." - Ruth Hackett, Port Florelle Designs

Rep Member #13906: "Thank you for your services. I have received sufficient responses and found Rep-Hunter to be a great way to add product lines. I will utilize your services as frequently as needed to add additional lines." - Rick Davis, Sales Rep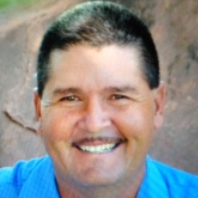 Principal Member #71717: "I was truly skeptical that this service would work, but I took the gamble and tried it out. Wow, this really helped us connect with possible sales reps. It happened within a couple weeks and we are moving on to next steps with a rep we really believe can move our product forward. I would be remiss if I also didn't comment on the outstanding customer service that RepHunter provided. I would highly recommend this service to anyone trying to connect with reputable sales agents. And I can't thank you enough for always following up with an e-mail." - Michael Sanchez, Mobile Sno Pro

Rep Member #56341: "Brenda - just wanted to say that your web site is one of the best, most comprehensive, sites that I have ever run across. Also, you have been a big help with all of my questions and I appreciate it very much." - Gordon Berry, Advanced Modern Solutions

Rep Member #9788: "Rephunter.net is the most valuable tool for communication with manufacturer's that I have ever found. If only I could have known about this tool sooner! I would gladly offer any testimonial that would benefit your great service." - Glenn Probert, Probert & Design Associates

Rep Member #8379: "In my opinion, you have the best rep site on the Web." - Kevin Kelly, Sales Rep

Principal Member #62451: "Absolutely awesome service and experience you offer. We will be back." - Darrell Feagin, Sr., What If I Win Products, LLC

Principal Member #69408: "Worth every penny. Very impressed at quality of contacts! I'm cancelling because I was overwhelmed within 2 weeks. My expectations have been met. Congrats on an excellent service." - Gary Armstrong, Alpine Innovations, LLC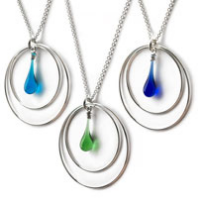 Principal Member #75027: "I got a great response from the reps I contacted and who contacted me. I am currently on-boarding 6+ reps!" - Tawny Reynolds, Sundrop Jewelry

Principal Member #23134: "We do not wish to renew our active status on the rephunter website effective at the end of the current time period. We have so many reps to train and further screen that pursuing more at this time would be counter productive. After we have trained the current team, we will return to rephunter as an active participant.

Just as a note for you, we have found rephunter.net to be the most helpful and productive recruiting tool that I have ever used. It has been a pleasure using this tool, including the very user-friendly software, and with dealing with you and the others at rephunter." - Bob Worth, Imark Industries

Principal Member #32977: "I'm a rephunter fanatic – It's been the best money my company has spent. The problem I have is we were only looking for 5-10 reps and we've found them in record time. I will be back as a customer within a month or two. I am overwhelmed by the tremendous responses I'm getting from Rephunter. In fact, it's been too successful as I cannot keep up with the reps who are interested in our products. I've only used about 1/3 of my paid contacts so far. Can I put my account on hold for a couple months until I get caught up on my contacts? I'm serious, the response has been overwhelming!" - Jerry D. Erickson, VoltageX Brands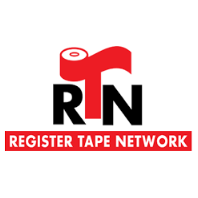 Principal Member #76359: "We are temporarily placing our account on hold. We do plan to come back! Thank you for your services and great customer support. I would love for more people to know what you are offering and for them to try it out. If my little blurp helps I would be so happy!" - Sue Thelen, Register Tape Network

Principal Member #39018: "This is a wonderful website/service and I will certainly pass the link along to anyone I think could benefit from it. We have made contact with several reps and have had much success. What a wonderful service!" - Melissa Wright, Bamboo Bebe

Principal Member #27851: "Thanks for your time and we enjoyed using Rep Hunter. Should we have a need in the future for this type of service again, we will definitely use your website." - Carrie Lennox, Sourcetec Industries

Principal Member #8885: "We had a wonderful experience. Should we have additional needs for reps we will definitely be back. Thanks again for your service!" - Tracy Nagy, Distinctive Features, LLC

Principal Member #49215: "Our objective of finding reps was reached and, for the time being, we will not be subscribing new reps. Will definitely be back when needing more reps. Keep up with the great service you guys provide!" - Luiz Francisco Schmidt, Mundial Personal Care, LLC

Principal Member #2956: " Everything is going well. We did place 2 reps for our resort division. You are helping me a great deal and we just signed up for a couple more months." - Joe Wehrle, Holloway Sportswear

Principal Member #15274: "Thank you, Matt. This is a renewal of our previous subscription, so we are familiar with your system. We have brought on three reps, so far, so the experience has been good." - Matt Ross, Eco-Smart, Inc.

Principal Member #73316: "Brenda--first day had a lot of action. We contracted Louis F. for PA, MD, DL; has 5 reps. I got my money's worth in one day! Thank you for talking me into RepHunter." - Jerry Ayers, Sally's Garden Throws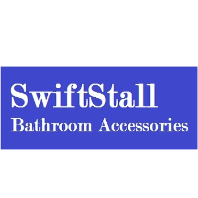 Principal Member #77803: "Please pause the account. I need time to work through the leads that I have received. I will resume later. Thank you." - Nash Stephens, SwiftStall Bathroom Accessories

© Copyright 2001-2020 RepHunter, Inc. All Rights Reserved.