View Profile:Principal# 14052
Principal 14052 is not active for the following reason:
The user has been removed.
Some Testimonials from our members
Rep Member #55043: "Brenda, I wanted to thank you for your help. For about the last 2 years I have had growth but needed some new ideas. I stumbled across your site and have to say, what a wonderful experience. Before I was done browsing, there was already somebody that contacted me about repping his product. If you ever have any ideas you want to share with me, I will sure take them." - Kyle O Erickson, KOES Reps

Principal Member #65985: "Good service. I found people that I will be using as sales reps for my company." - Joe Walker, Piping Supplies Inc

Principal Member #83937: "Perfect!! We loved your service and when we need a new rep we will certainly reactivate. Thanks!" - Katie Davenport, Little Otters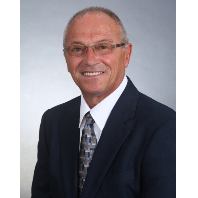 Rep Member #19204: "I have been working with RepHunter for a number of years and have always had good success, but in the last 9 months I have added 5 new RepHunter manufacturers to my list of clients! This has dramatically increased my business / revenue!! We have been in business for 21 years and because of RepHunter this could be our best year ever! Also, the staff at RepHunter is always available to help!" - Jerry Campanella, Sales Rep

Principal Member #10037: "I am very well staffed with reps and I can't thank your company enough. I have brought on 7 new reps. The team I brought on feels strong in moving my product. I will be recommending you to friends. When I am ready to grow some more I will be back." - Belann Miller, Thin Ice

Rep Member #20815: "I have been a member of Rep Hunter for many years, and found it easy to work with. They have given me a great satisfaction and great response at any time when I need their help. Brenda has always be there for me with her kind and helpful advice and to answer my needs." - James Paquette, Sales Rep

Principal Member #8971: "Hi Matt. Your concept is great and I made several good contacts. Thank you." - Harvey Seigle, Seigle & Associates, Inc.

Principal Member #5241: "RepHunter.net: When I went searching for an avenue to find Sales Reps on the internet I was dreaming of a good way. This website even surpassed my wildest imagination. I love it and it is working great. This is the power of the internet at its finest." - Tom, Kelly Inventory LLP

Principal Member #52629: "I have been pleased with the quality of your service and your attention to customer service. I have contacted several reps through your service and our company is well on its way to establishing a sales forces throughout the United States and Canada thanks in part to your service. Thanks for the quality service." - Peter Thompson, DirectImage Cards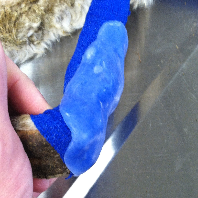 Principal Member #76537: "I had a great experience and would recommend your service!" - Kate Liddle, MakeITMarketUSA

Principal Member #76782: "I am working with a few reps now, and need to slow down and get rolling with them before taking on more business. I'll be back for sure. Thank you." - Bruce Hancock, Calls-M-All Game Call, LLC.

Principal Member #17690: "You have a great service. I have all I need for now." - Flavia Abbate, Bolster Trading Pty Ltd

Principal Member #65365: "I found three excellent candidates within one day! I interviewed two and hired one just two weeks ago. Since I am only looking for Northeast Ohio representation, I have all the rep contacts I need for now." - Jerry Duber, Lubrication Solutions

Principal Member #7201: "Hi Matt & Jeff: I really appreciate your offer and I will be sure to take you up on it. The thing about the reps is that I have had so many contacting me, I really did not need to spend much time looking for reps. Thanks again for your wonderful service as well as your great customer service. Best regards." - John Williams, Workman Industries Inc.

Principal Member #56638: "Dear Jeff and Brenda, In addition to utilizing your website to build a rep force for one of our sister companies, we also recommend it to manufacturing clients as an integral part of any Sales and Marketing Action Plan. RepHunter makes the process of finding and qualifying reps easy and efficient, matching rep expertise with a manufacturer's needs. We believe that a RepHunter affiliation is a superb investment in business development." - Bonnie Longbotham, Tickle & Woo, LLC

Rep Member #37482: "I referred my friend to you yesterday. I gave him a rave review and I am very certain he will be using you to locate several reps in the near future. Thanks again for being a terrific resource. We have always used RepHunter to find new lines to represent. As we are expanding sometime in the near future we will begin to recruit additional sales reps to work for us as well. Thanks!" - Steven J Husak, Continents Apart, LLC

Principal Member #67096: "Brenda ... Tried to click on all of the reasons that I like your service, but it only allows me to click on one! Great service. Thank you." - Rick Anixter, Advanced Metal Solutions

Rep Member #17522: "Very pleased with both the quality of product and the quantity of manufacturers that have contacted me to represent them. I would recommend Rephunter to any sales agency that either is looking for more lines or just looking for a change of venue, as this website hosts many opportunities." - Matt Cohen, Sales Rep.

Rep Member #15734: "I have been very pleased with the quality of products and manufacturers that I have been able to contact through your listing. Your service is indeed a valuable source for reps." - Joel Tumale, Sales Rep

Rep Member #46003: "I think you have a great site. I have been in sales for over 50 years and still going strong. Why didn't we have Rep Hunter back in the Sixties? Thanks again." - Richard Dietrich, Sales Rep

© Copyright 2001-2019 RepHunter, Inc. All Rights Reserved.