View Profile:Principal# 14052
Principal 14052 is not active for the following reason:
The user has been removed.
Some Testimonials from our members
Rep Member #29115: "Thank you for the service you have provided over the years. You have an excellent site for communicating with potential manufacturers. Best Regards." - Pete Schumacher, Enduring Providence, Inc.

Principal Member #4205: "RepHunter has proven to be the perfect solution to develop a national sales team. In just two months we have identified four outstanding Reps who are introducing Awards International to their existing customers, as well as using our catalog and Web site to attract new customers. Utilizing RepHunter to identify professional, established Reps could not be easier. We just upgraded our subscription for 13 months, what a bargain!" - Peggy Pisani, Dir of Sales/Marketing, Awards International

Rep Member #12388: "Thank you for your help the site is awesome." - Neil Golden, Sales Rep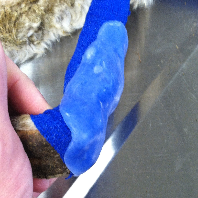 Principal Member #76537: "I had a great experience and would recommend your service!" - Kate Liddle, MakeITMarketUSA

Rep Member #49825: "RepHunter has become my go to when I am searching for new lines to compliment my services offerings. They have been instrumental in helping me to develop many strategic partnerships that have been instrumental in growing my business." - Sekina Brown, Funnel Visionaries

Rep Member #7848: "This is awesome. I wish I new this site existed before." - Robert Petkus, Sales Rep

Principal Member #7250: "We got lots of responses and were very happy with your service." - Thorn Mead, Pootatuck Corporation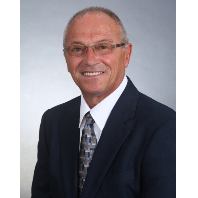 Rep Member #19204: "I have been working with RepHunter for a number of years and have always had good success, but in the last 9 months I have added 5 new RepHunter manufacturers to my list of clients! This has dramatically increased my business / revenue!! We have been in business for 21 years and because of RepHunter this could be our best year ever! Also, the staff at RepHunter is always available to help!" - Jerry Campanella, Sales Rep

Principal Member #8045: "You have allowed us the special experience of meeting people we would never have met and increased our understanding of our marketplace immeasurably. I have recomended your services to those with whom we do not compete. You are to be commended on your service attitude and the people that you have attracted. Thank you again." - Geoffrey L. Flagstad, MedLifeSolutions, Inc.

Rep Member #7718: "I have been very pleased with your site and all the contacts I am receiving. Keep up the good work." - Ron Hoover, Sales Rep

Principal Member #8786: "I have 4 signed agreements from reps who have contacted me thru your site. I am content with the huge workload I have at this time. I anticipate getting back into your site and getting more reps once I get everything here moving along and under control. I will contact you in a few months. Thanks for the prompt service, great site for finding reps!" - Mitch Awad, Ecolad Corporation

Principal Member #66572: "This is one of the best search engines I've used. I will be back." - David Pennington, CMG

Principal Member #45724: "I'm a small business person bringing a new product (www.The EasySeat.com) to market, and it can be intimidating to say the least. Thanks to RepHunter, my search for qualified, professional sales reps has been a painless, and even enlightening process! With RepHunter, you can quickly put together a national (and international) sales team in a matter of days, from the comfort and convenience of your home or office.



I know the initial fee may sound high for some, but think about what even one professional salesperson is worth to you in profits. And this is not a site that "warehouses" tons of old or useless contacts. RepHunter is real! Everything is sorted by most recent activity, and you can clearly see the last time a rep has signed in, as well as their average response time. I'll admit, I was slightly skeptical, but as soon as I had access to the site, I realized what a goldmine it is! I quickly scanned more than 500 reps across 4 or 5 categories, and narrowed down my search down to the 55 reps I was allotted. I also received more than 30 requests from reps on top of this. Out of the 88 eligible contacts, I came away with 21 experienced and qualified reps across the country that were interested in selling my product! I don't know any other way I could have accomplished this in less than a month!



RepHunter is a powerful business tool that delivers far more than it promises. It's extremely easy to use to contact, evaluate and organize multiple sales reps, that can transform your business from a local operation into an international force in a matter of days, expanding your sales reach into retailers and markets that can put your product in front of consumers everywhere!



Thanks, Brenda! Your site is amazing!
" - Steve Stewart, Steve Stewart Entertainment

Principal Member #7615: "I have found this service highly valuable, have identified 20-25 solid reps. Thanks for a great service!" - Dick Meloy, Diversified Products Company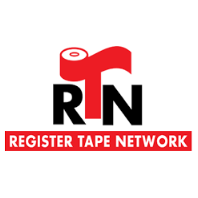 Principal Member #76359: "We are temporarily placing our account on hold. We do plan to come back! Thank you for your services and great customer support. I would love for more people to know what you are offering and for them to try it out. If my little blurp helps I would be so happy!" - Sue Thelen, Register Tape Network

Principal Member #26890: "I found some more great reps to help us take our business to the next level. There's always a few that don't work out for one reason or another, but it IS a "numbers game". My only disappointment is that sometimes I find multiple great reps for a certain territory and can't hire them all!" - Susan Kraft, Kraftworks Studio

Principal Member #30745: "We'd like to express our satisfaction with your service. We have found some reps with your help. We will recommend some others in China to subscribe." - Jessie Song, Inspiration Kitchen Knife Company

Principal Member #55663: "I have to tell you that you guys put together a PHENOMENAL website and service. I could not believe the amount of interest in our services and the serious minded individuals who responded. It is extremely refreshing and I was overwhelmed with responses and could not get to all of them! I will write a testimonial in my next email. I only needed three reps, and that is how many I hired through RepHunter. I will keep going as soon as I finish training these guys and having them produce, I will keep adding more and more reps so long as they are successful. This site is pure gold. Thank you again!" - Yasmin Khalil, APS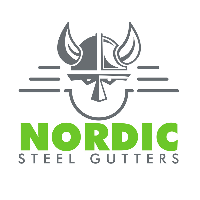 Principal Member #87449: "Hi Brenda. I want to start by saying how pleased we are with the results coming from subscribing to Rephunter! We will definitely recommend you to everybody and anybody! Again, I want to thank you for all your help, and we'll definitely choose RepHunter again when we need more people." - Annika Tomberg, Nordic Steel Gutters

Principal Member #65821: "More than THRILLED. Only leaving right now because we have recruited so many ideal reps by leveraging your powerful and easy to use platform that we're pausing for training. STATS: Out of 55 contacts, we managed to recruit nearly 20 new AMAZING REPS in medical sales, with more we have contact info for and are considering using for other product lines in the future." - Diane Boerstler, EVL Medical Sales Recruiting

© Copyright 2001-2019 RepHunter, Inc. All Rights Reserved.